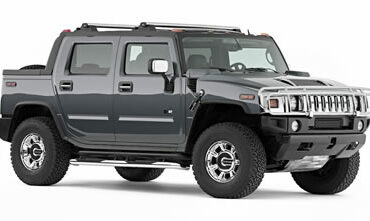 Models Base Adventure Series Luxury Serie Engine: Vortec 6000 6.0L V8 Horsepower: 325 hp @ 5200 rpm Horsepower: 325 hp @ 5200 rpm...
Read More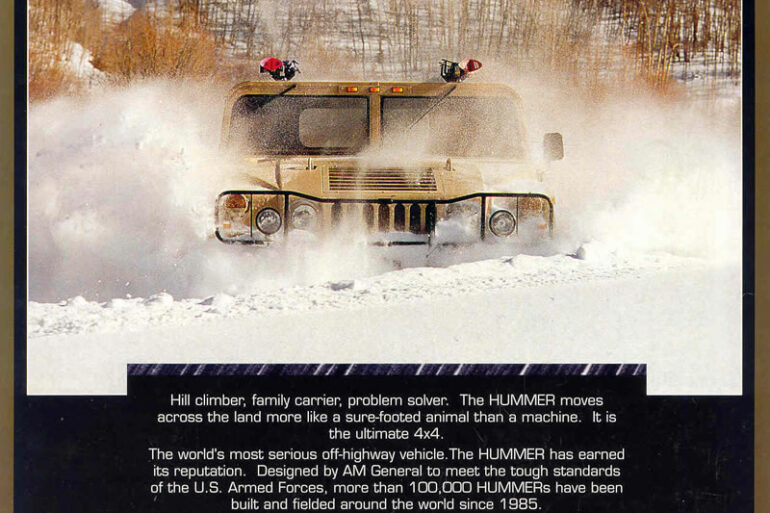 This was the second year for the Hummer H1 to be made. In 1992 the civilian Hummer H1 was born and released to the public and made at the AM General Corporation facility in South Bend, Indiana. It was from this facility the Hummer H1 was distributed thoughout the country....
Read More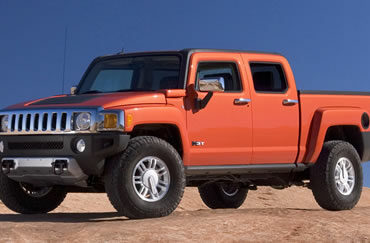 2009 H3T Highlights: Comes Standard with full-time four-wheel drive Standard 32″ Tires with option for 33″ Tires Coms Standard with...
Read More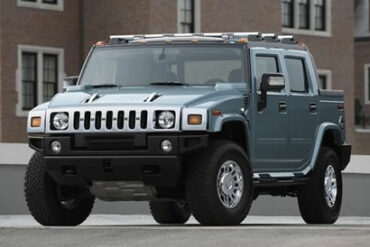 The 2007 HUMMER H2 and H2 SUT are pretty much a carry over from the previous year with the exception...
Read More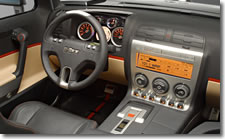 H3T Concept HUMMER Truck No matter the size or configuration, a vehicle adorned with the HUMMER name must deliver the...
Read More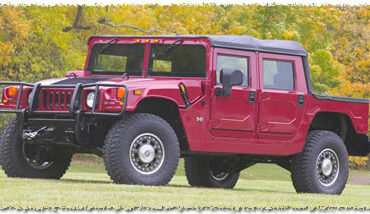 Official Press Release: The 2006 H1 Alpha, featuring GM's Duramax 6600 diesel engine, takes HUMMER performance to its ultimate extension...
Read More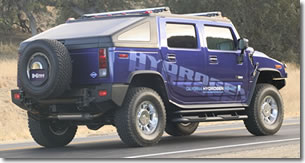 General Motors has adapted a HUMMER H2 SUT to run on hydrogen, and will share it with the office of the Governor of California. The HUMMER H2H will assist efforts to learn more about hydrogen storage and refueling infrastructure development. This experimental vehicle also illustrates how industry and government can...
Read More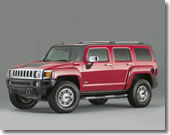 The next chapter of the growing HUMMER legacy, the 2006 H3 delivers authentic HUMMER style and off-road capability in a smaller, more...
Read More