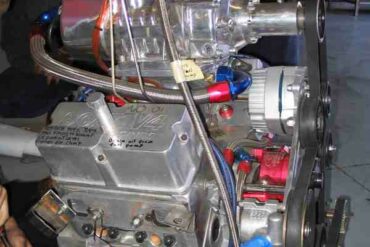 I was in Troy's shop today when the new power plant for the rock buggy arrived. Having never seen a...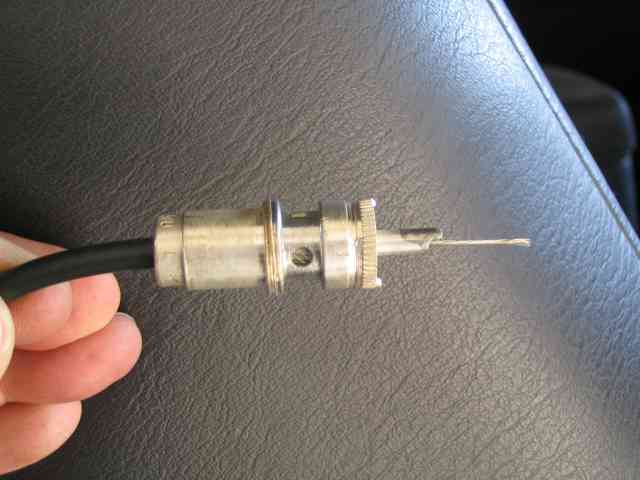 Most of the time, you can get by with purchasing a CB antenna mount that has the coax and radio connector already attached to it. Every now and again, you can't get the coax connector through a tight spot so you are forced to cut the connector off and then...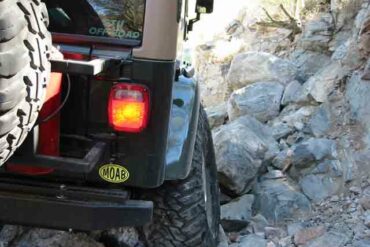 So, you are on an obstacle…let's make that a challenging obstacle….OK….let's make that a challenging obstacle with some pretty good...
The write-up below was sent to me in e-mail from Scott Kruize, a local Phoenix Jeeper who runs a nicely modified...
Prior to my 2001 Rubicon trip, I bought a small trail guide book called 4 Wheeler's Guide to the Rubicon Trail, by William C. Teie, and published by Deer Valley Press Homepage. I bought the book from 4x4books.com for $17.95 + shipping. The book covers a little bit of everything. With the additional...
If you happen to be visiting Moab for some intense 4-wheelin', you really need to pick up a copy of Guide...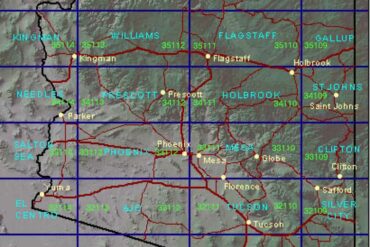 Your tax dollars have been used over the years to fund the USGS and its many projects. Many of you...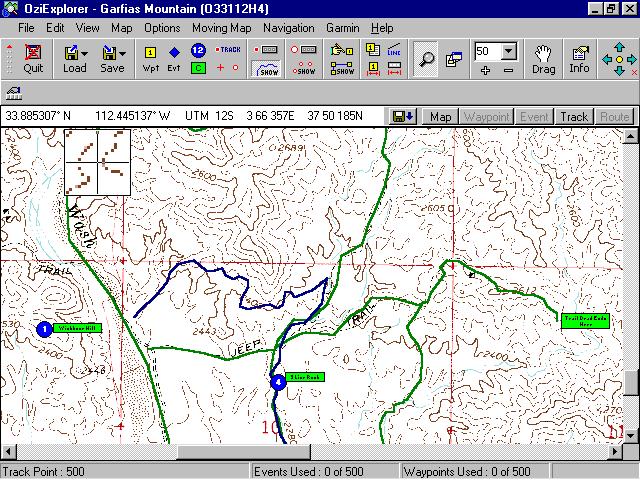 During the spring of 1999, a ham-radio friend introduced me to a shareware program called OziExplorer. He is an avid 4-wheeler with a nice Jeep CJ-7. When I asked him about his use of the GPS receiver in his Jeep, he told me about this software. I downloaded the software from...
As many of you know, I am rather outspoken when it comes to mobile communications, especially when it concerns those...