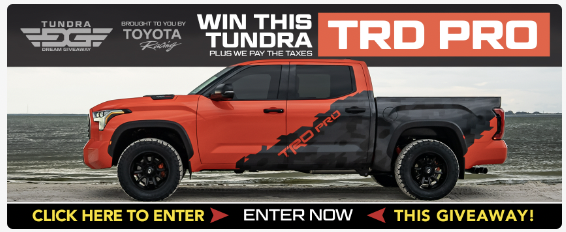 Every so often, a truly special engine is unveiled and subsequently placed into production. Powerplants of this stature are fondly remembered by the bulk of consumers for their relatively hearty construction, unsurpassed durability, and noteworthy power production. One engine that fits this bill is Chrysler's 5.7L V8.
Chrysler's Hemi lineup, in one individual form or another, has served a wide variety of vehicles over the years, expanding to include a famed 5.7L (345 cubic-inch) derivative in 2003. This particular engine served as the motivator behind numerous Dodge trucks and SUVs, eventually finding its way beneath the hood of several memorable Jeep models.
5.7L Hemi V8 History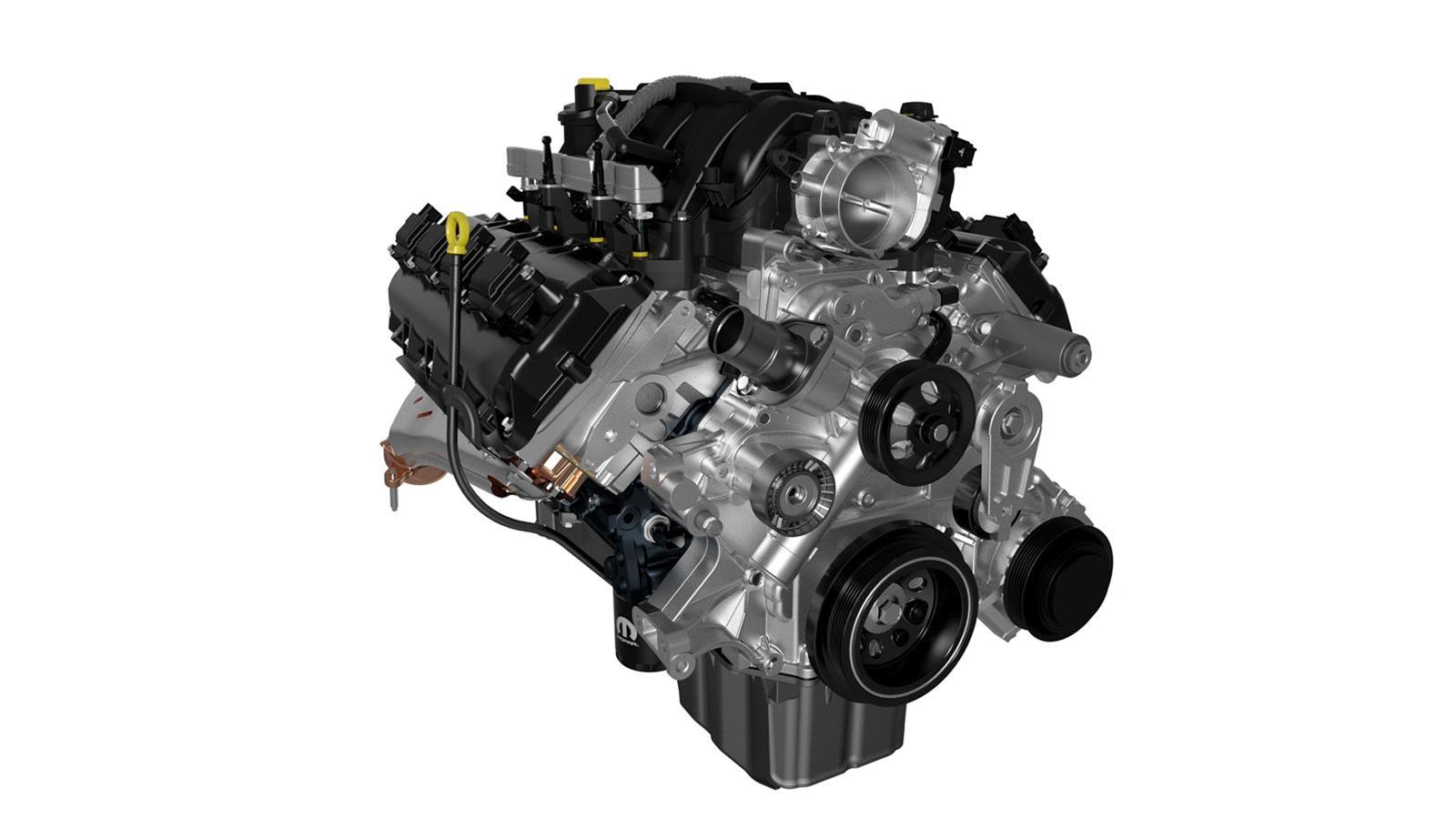 For all intents and purposes, Chrysler has championed the design of hemispherical engines for perhaps longer than any other major automotive manufacturer. In fact, the company's love affair with engines of this configuration dates back to the early post-WWII era, though the idea of the hemispherical combustion chamber itself initially surfaced some 30–40 years prior.
As mentioned, "Hemi" engines are so-named for the hemispherical combustion chambers that they feature. This design allows for the top-center placement of each cylinder's spark plug, while also making the most out of the oversized intake and exhaust valves.
As a result of these characteristics, hemispherical engines are capable of a more efficient air intake, as well as exhaust gas dissipation. The burn distance associated with the engine's air/fuel mixture is also effectively shortened, thereby allowing for more volatile combustion.
Chrysler's first generation of "Hemi" engines was introduced in the early 1950s, continuing their production run for the better part of the decade. Second generation Hemi production launched in the mid-1960s, running until stifled by the implementation of new emissions standards in the early 1970s.
However, it was ultimately a 5.9L V8 LA/Magnum powerplant, rather than a Hemi, that preceded the 5.7L V8's run. In fact, prior to the 5.7L V8's release, Chrysler's Hemi family of engines had officially been out of production for approximately 30 years. Nonetheless, repetitive calls for additional horsepower led to a resumption of Hemi production in 2003.
5.7L Hemi V8 Specs & Configurations
The 5.7L Hemi V8 served as a blank-slate design, deviating completely from anything in production at the time of its release. The 5.7 Hemi features a deep-skirted cast-iron cylinder block, fitted with a nodular-iron crankshaft. This crankshaft itself is held in place with four-bolt mains.
Attached to the 5.7L Hemi's crankshaft is a set of powdered-metal forged connecting rods and lightweight aluminum pistons. Interestingly enough, each of the engine's cylinder banks is set at a 90-degree angle from the others, separated internally by a beefy camshaft and driven by a timing chain of a rather remarkable length.
The 5.7L Hemi's cylinder heads were of an aluminum cross-flow design and were engineered to be relatively free-breathing. Interestingly enough, these cylinder heads housed two individual spark plugs and two valves per cylinder. Beehive valve springs also came standard, as did hydraulic roller lifters. Atop these heads resided a plastic intake manifold, complete with an electronic throttle body.
The 5.7L Hemi V8 was also offered with MDS (Multi-Displacement System) technology, which allowed for the deactivation of up to four individual cylinders at any one given time during periods of low demand. This resulted in a significant increase in fuel economy while minimizing emissions output.
In 2009, the 5.7L Hemi V8 underwent significant redevelopment. Such efforts saw the introduction of a new engine block, crankshaft, connecting rods, and pistons. Additionally, variable valve timing (VVT) technology was also integrated, as was an active intake in certain models.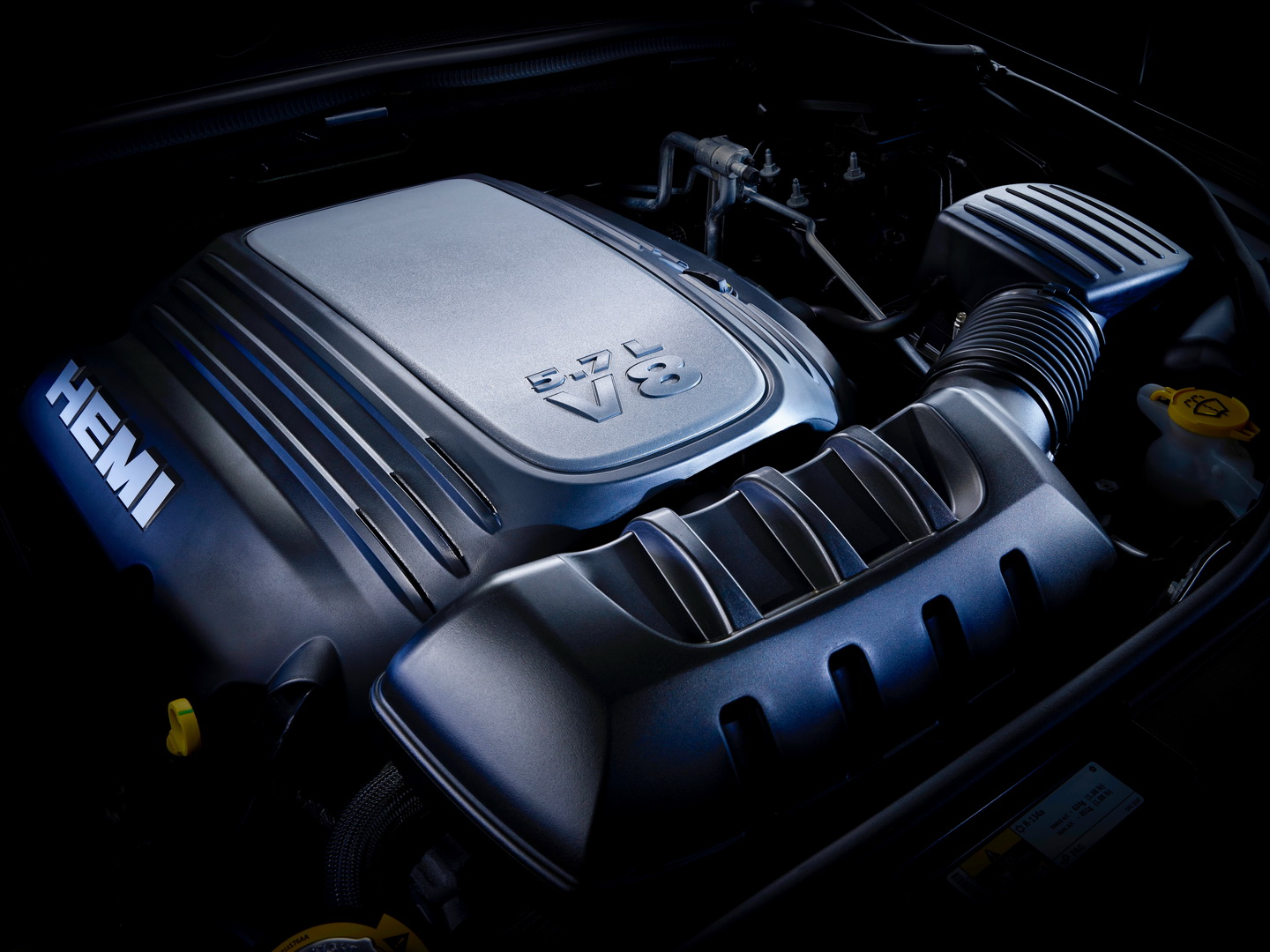 5.7L Hemi V8 Specs Index
Horsepower: 395 hp @ 5,600 rpm
Torque: 410 lb.-ft @ 4,400 rpm
Compression Ratio: 10.5:1
Displacement: 347CI (5.7L)
Cylinder Bore: 3.92" (99.49 mm)
Stroke: 3.58" (90.88 mm)
5.7L Hemi V8 Additional Uses
Aside from its use beneath the hood of the Jeep Grand Cherokee and Jeep Commander, the 5.7L Hemi V8 has also served a number of additional vehicles. Without question, the most well known of these vehicles is the 1500/2500/3500 Dodge Ram. Other such vehicles include the Dodge Durango, Dodge Magnum R/T, Dodge Charger R/T, Dodge Challenger, Chrysler 300, and Chrysler Aspen.
A Legend In the Making
The 5.7L Hemi V8 is still in production today, with little sign of entering retirement in the foreseeable future. Because of this, we are likely to see the engine implemented in a number of additional projects in the years to come.
However, regardless of what the future holds, the 5.7L Hemi V8 is already well on its way to becoming a legendary powerplant in its own right. Equal parts powerful and robust, the 5.7L Hemi V8 is a definite crowd-pleaser of epic proportions.