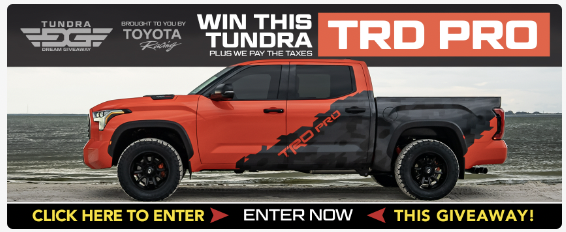 This is pretty short and simple….but it is a handy place to mount your Hi-Lift jack assuming you have relegated the rear seat in your TJ to the storage shed or better yet, sold it at the local flea market. A good friend had been working on his TJ during this past summer. He had finished up most all of the changes he wanted except for finding a place to keep his Hi-Lift jack. It had been living on his rear tire carrier but after removing the carrier and moving the tire into the tub, it left him without a spot for stowing the jack. When we got together over the weekend, we put our heads together and an easy solution (not to mention inexpensive).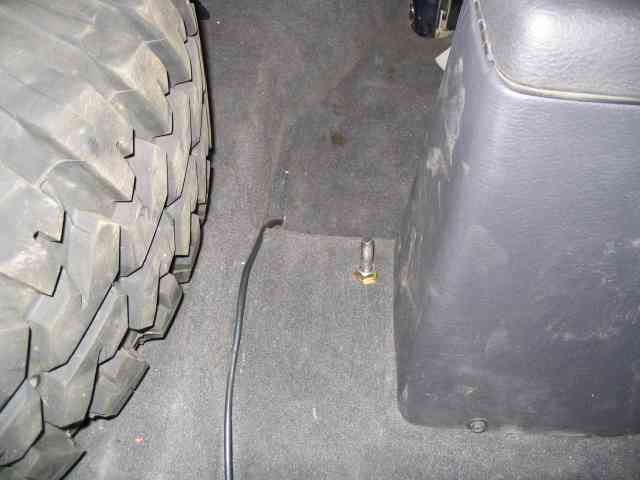 We started by drilling a 1/2″ hole into the tranny tunnel on the TJ. It is slightly offset of center, to the driver's side. We did this in order to avoid the e-brake bracket that lies directly underneath the area we were working on. As you can see in the above photo, a washer and nut hold the newly installed 1/2″ stud in place.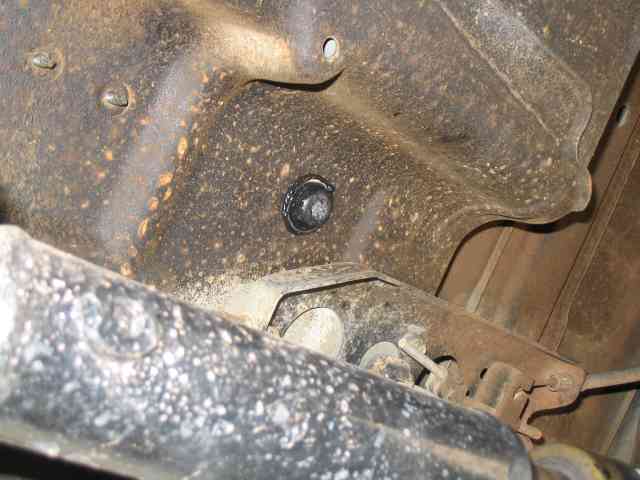 To prevent water from getting in (not a big problem here in AZ but other parts of the county do get moisture), we put RTV around the bolt head and washer to seal it.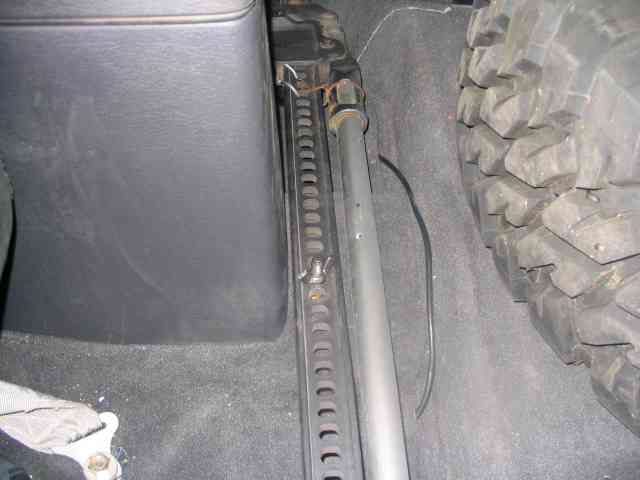 A wing nut holds the jack in place. Simple and easy. The coax cable will again be tucked out of harms way now that the hole is drilled. A tail gate tire spacer (the ones most folks take off once they put on a tire carrier) was just pushed into service to take up the space under the jacking mechanism and help stop it from vibrating around.
A quick and inexpensive method to secure your jack in the vehicle. Lots of ways to do it….this is but one of them.