History of the Jeep Wrangler
The Jeep Wrangler is arguably one of the most enduring icons on the American automobile landscape. The hardy vehicle gives off a sense of wild freedom. It's the true essence of the American spirit. The first Jeep Wrangler had its public unveiling in 1986 at the Chicago Auto Show. However, the boxy off-roader's DNA can be traced to the Willys MB jeeps of World War II.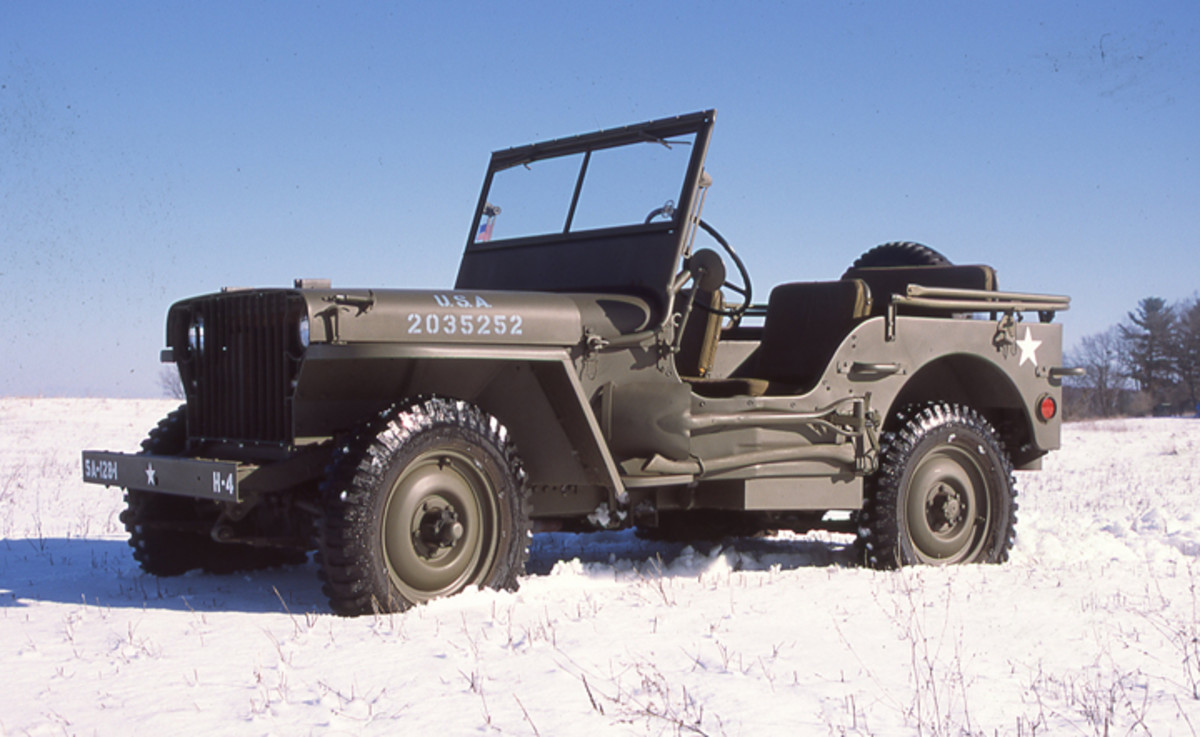 Via Military Trader
After the war, the military Willys MB morphed into a civilian version with a tailgate, lower gearing and a canvas top. They were simply known as CJ, short for 'Civilian Jeep.' The first one rolled off the assembly line in 1945. The CJ would rapidly go on to become the world's first mass-produced four-wheel drive vehicle. Over 1.5 million units were made until it was replaced by the Wrangler in 1986.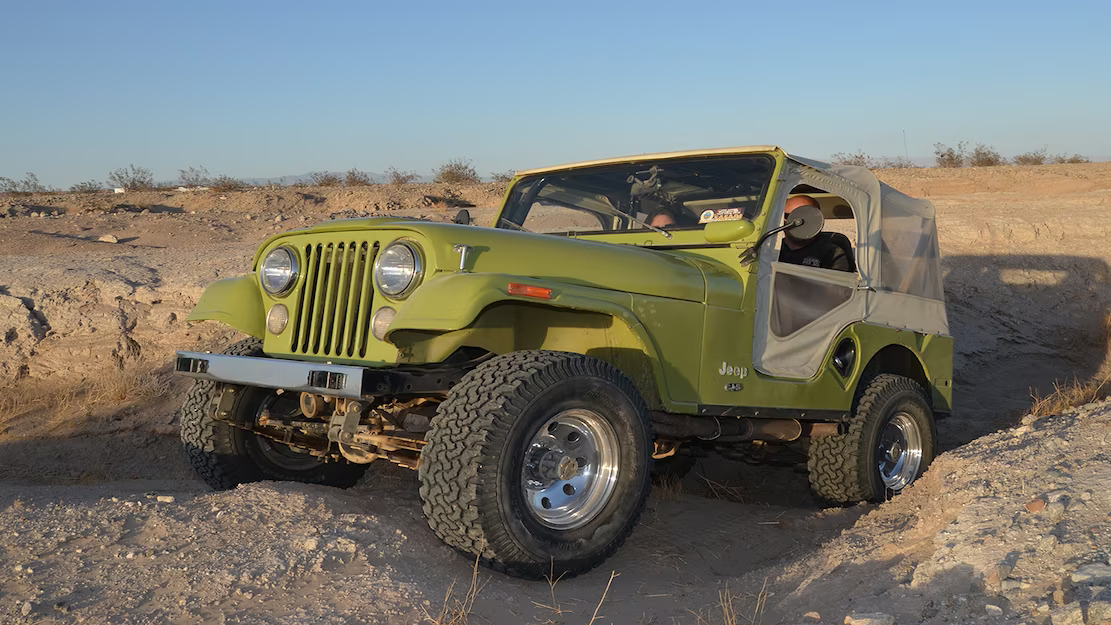 Via Motortrend
The Wrangler was not a direct replacement for the CJ. However, it did inherit the CJ's body-on-frame construction. The Wrangler was much more comfortable to drive, with improved handling and roll bars to combat possible rollover incidents. The Jeep Wrangler has now been in production for over three decades. In that time, the brand has remained true to its original design while evolving simultaneously to keep up with customer trends and ever-changing automotive technology.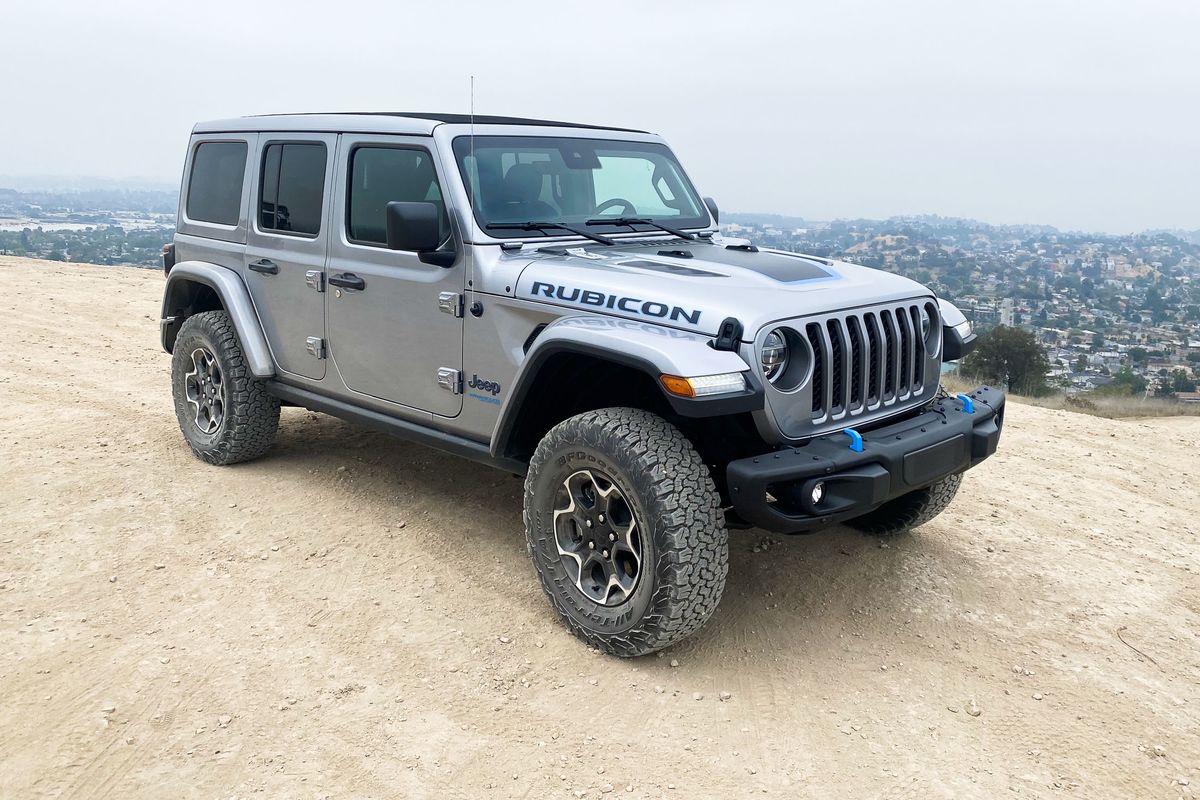 Via Bloomberg
Today, for example, we now have the Jeep Wrangler Rubicon, a pickup derivative of the original Wrangler. There is also the Wrangler 4xe, a best-selling plug-in hybrid.
Aftermarket Mods for your Jeep Wrangler
In 2022, over 181,000 units of the Jeep Wrangler were sold in the United States. That volume was enough to retain the Wrangler's status as one of America's top ten best-selling SUVs. The heritage, off-road capabilities, ease of maintenance and durability all play a role, but another reason why the Wrangler enjoys such popularity is how easy it is to customize.
There's hardly any Jeep Wrangler on US roads without at least one form of modification or the other. The reasons why people decide to customize their jeeps vary from one spectrum to the other. On the one hand, customization may be borne out of necessity – swapping out old or defective parts, for example. On the other hand, people may customize their Wranglers to make them more functional or give them a personal identity.
Common examples of aftermarket Wrangler modifications include custom off-road wheels, rock sliders, exhaust system, suspension upgrades and, of course, headlights.
Headlights as an Aftermarket Mod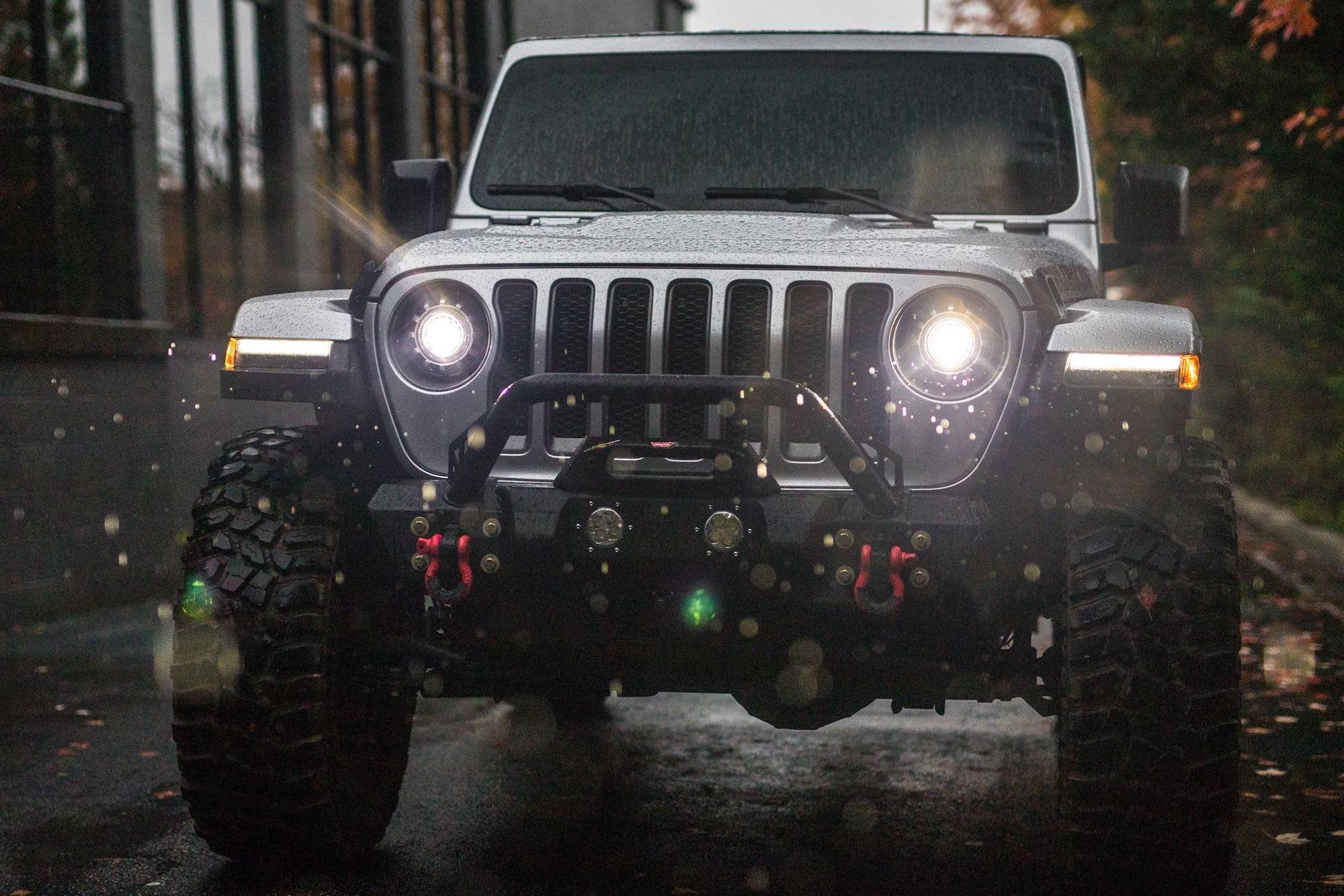 Via Bayou Lighting
Headlights are important in the design of a vehicle for two primary reasons. Obviously, there is a safety consideration as far as visibility (especially for night driving) is concerned. Also, headlights contribute to the overall aesthetics of the car. It is not unusual, then, for Wrangler owners to decide to upgrade their headlights.
As with all aftermarket parts, options abound when selecting a set of headlights for your Wrangler—looking for a place to start? Check out the headlight assemblies for your Wrangler from Suncent Auto. The online vendor presents an easy-to-use site with various options and helpful guides such as compatibility checks.
Five Headlights Options for your Wrangler
We have also selected five of our favourite headlight options that you may want to consider if you are in the market for a replacement/upgrade.
Sealight Round 5×7 7×6 Jeep Wrangler YJ Anti-glare LED Headlights with DRL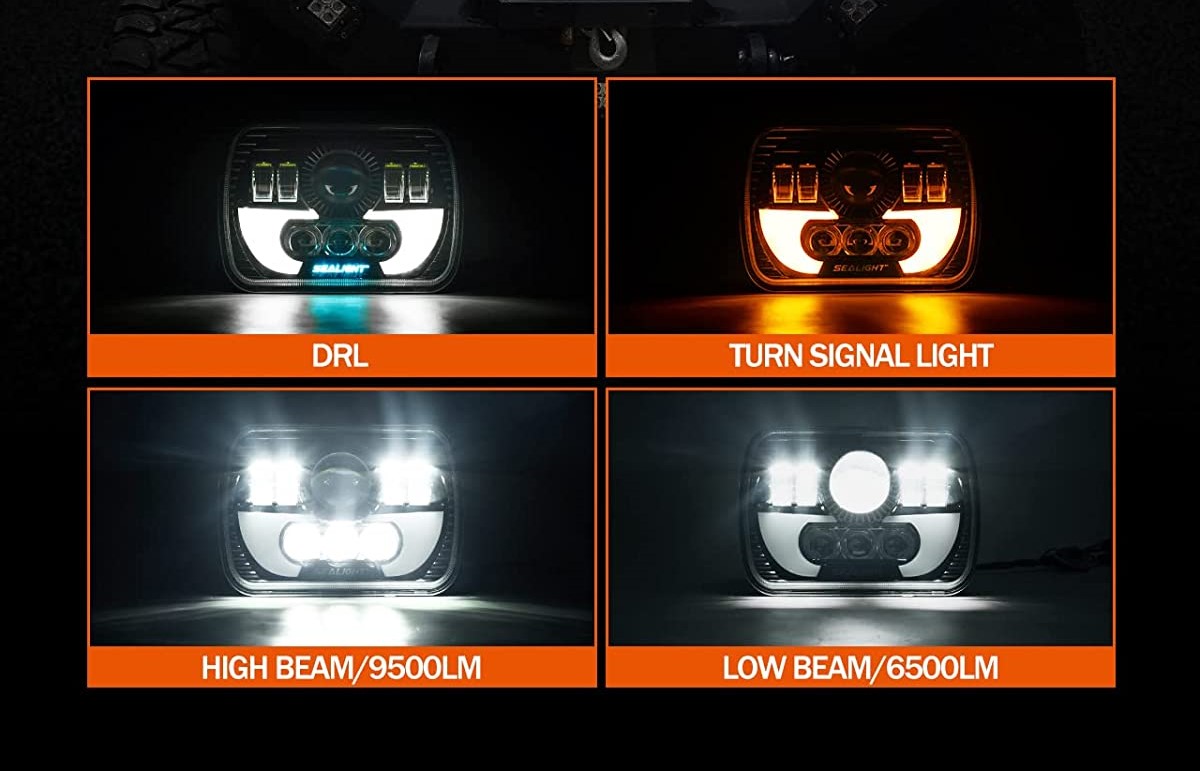 Via SuncentAuto
These headlights with DRL (Daytime Running Lights) functionality are perfect for the Jeep Wrangler enthusiast looking for a decent package without breaking the bank. The LED headlights come with a 5X7 rectangular glass lens and a 7X6 round glass lens. The Die-cast Aluminum housing helps keep the lights cool while they are in use. The anti-glare technology crucially helps ensure that your lights don't blind oncoming drivers. The lights also come with halo rings and Amber Turn Signals, making them even more attractive. It takes about 30 minutes to install, and we highly recommend seeking a professional to help.
Delta 7-inch Halo Xenon Headlights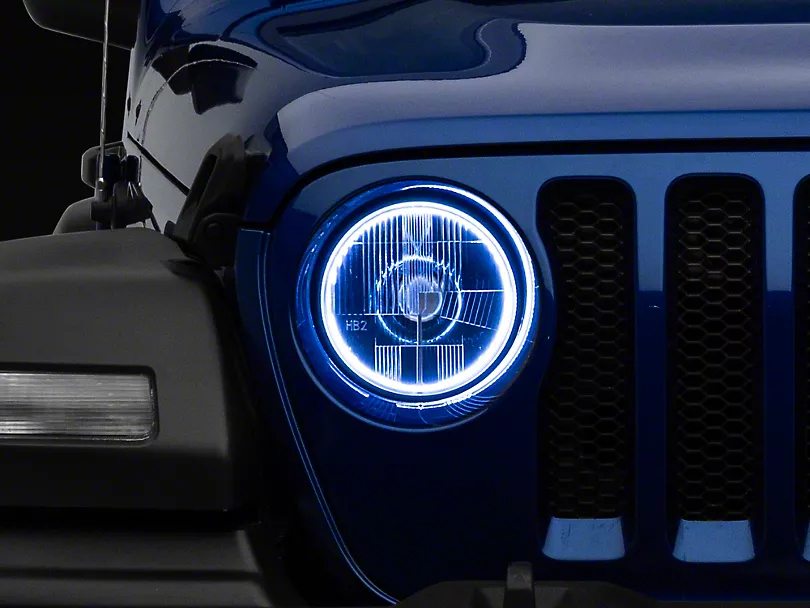 Via ExtremeTerrain
The Delta 7-inch headlights are compatible with 2007 – 2018 Wrangler JK models. They feature Euro-style headlamps with replaceable H4 Xenon bulbs and are sold with an adapter for the factory harness. There is also a lead crystal prismatic lens for advanced clarity and lighting. A halo ring around each lamp not only improves the aesthetics but also provides additional lighting.
Raxiom Axial Series LED Headlights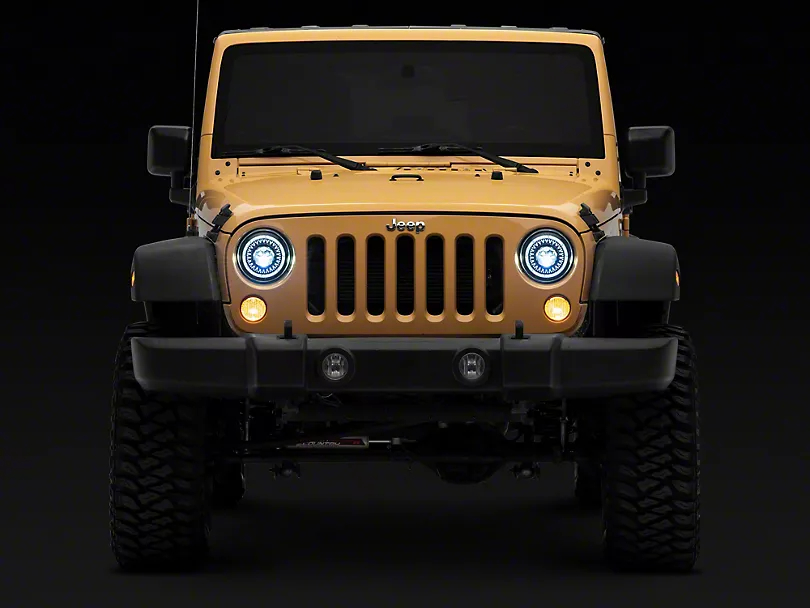 Via ExtremeTerrain
Designed to be compatible with the 2018 – 2023 Wrangler models, the Raxiom Axial Series headlights are quite pricey at about $345. they are ideal for those who want an LED option but still want to preserve the Wrangler's classic looks. The 9-inch round lights have a 6,000 lumens output for the high beam and 3,000 for the low beam. You may also never need to replace them as they are designed to last up to 50,0000 hours.
JW Speaker 8700 Evolution J2 Series Dual Burn 7″ LED Headlights (Black Bezels)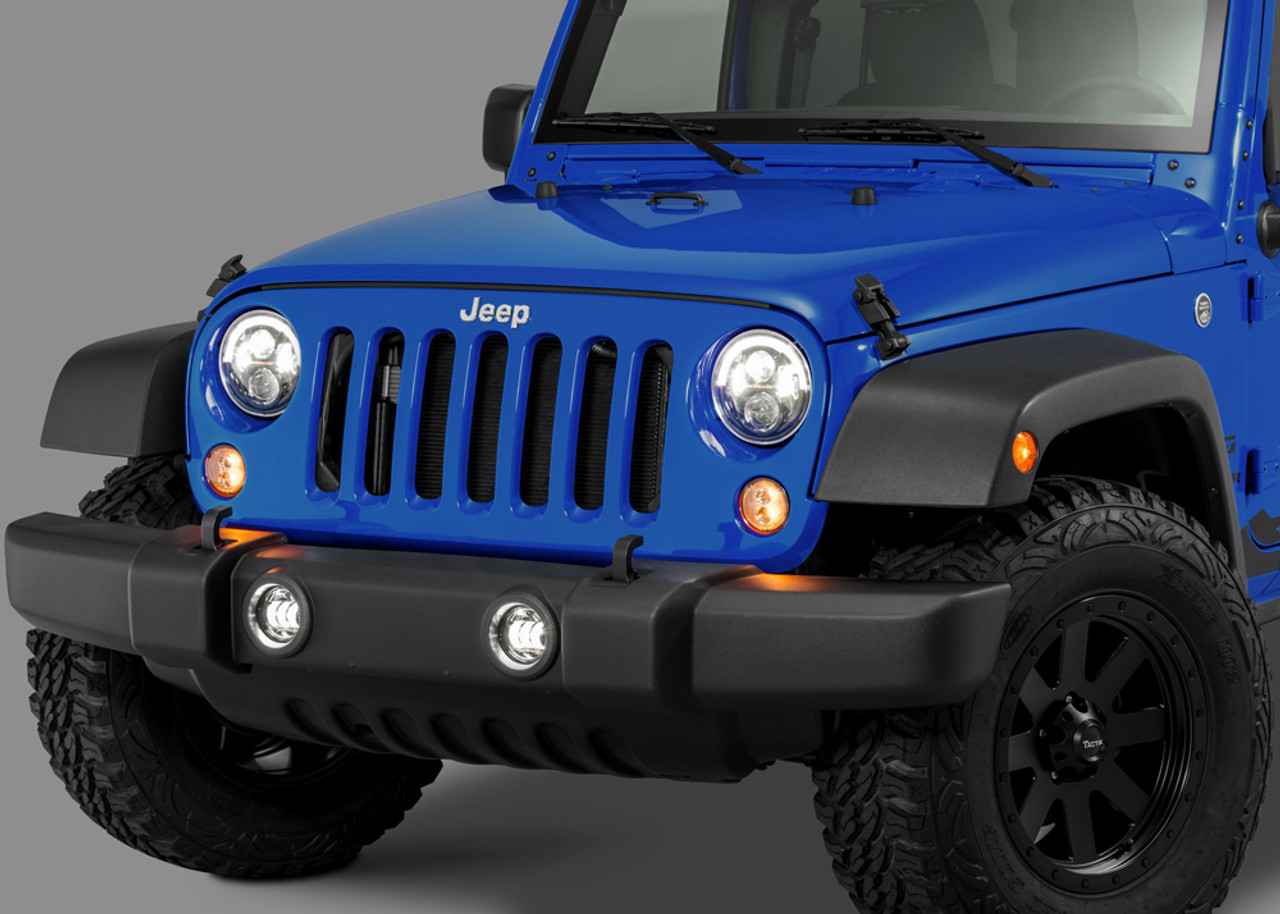 Via Offroad Alliance
No, these headlights have nothing to do with the car's sound system (despite the name). They feature a black bezel for an improved aesthetic appearance. The headlights also come with dual burn technology for both high and low beams. The 7-inch lens size allows for a wider beam pattern, improving visibility in a variety of driving conditions. At $600 per set, they are not cheap. However, as with most high-quality LEDs, they can last for several thousand hours.
Rigid Industries 7″ Round LED Headlight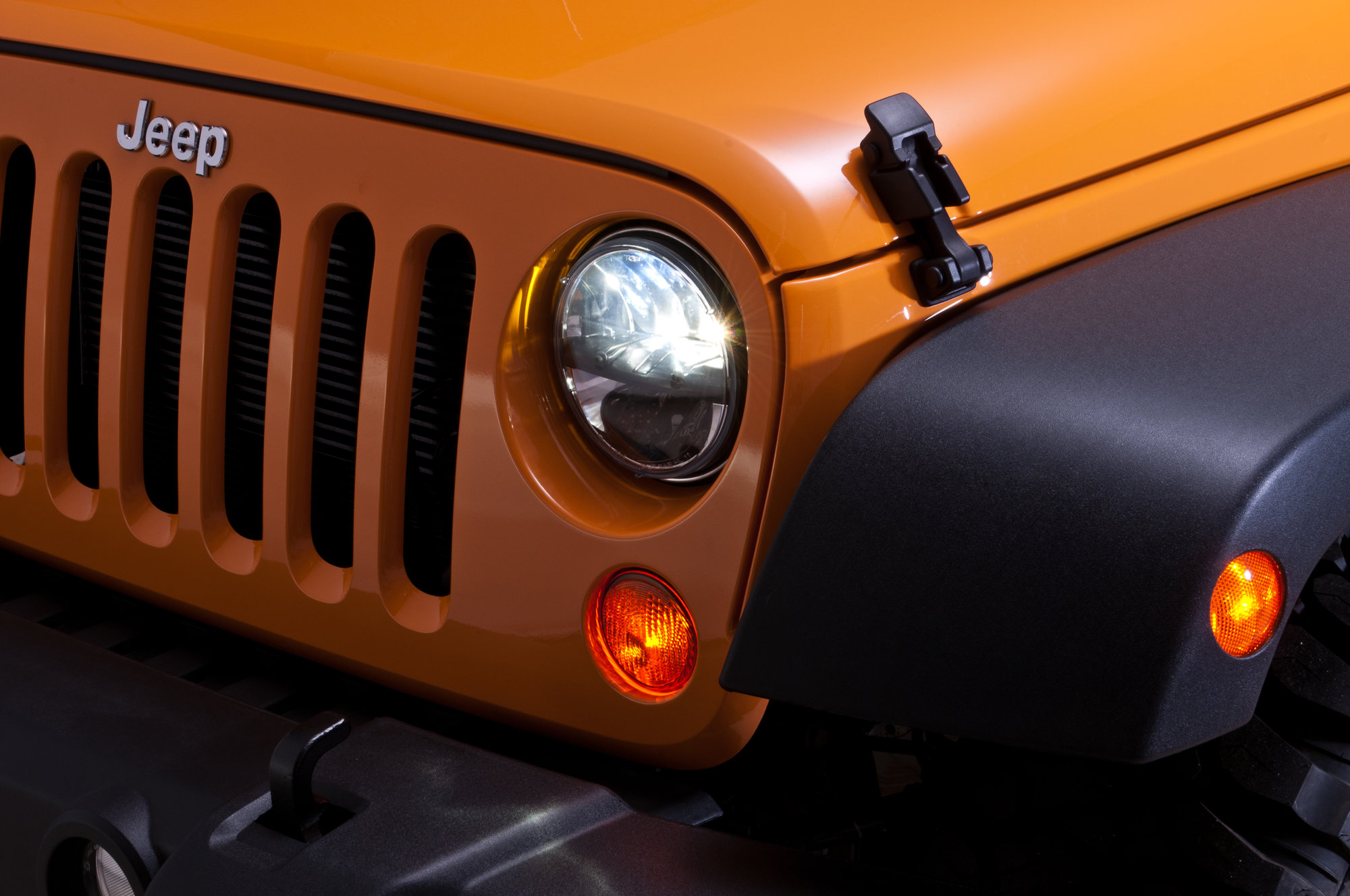 Via Quadratec
The headlights come with a hard-coated polycarbonate lens and aircraft-grade aluminum housing. Both materials are highly durable and ensure your headlights can withstand the rigours of an off-road adventure. The headlights also carry an IP68 rating, meaning it is dust and waterproof. They lack a halo light ring around the lens. However, an almost smoky finish to the lens makes them particularly suited for the new JK Wrangler models with clear turn signals.
The main point to note is to do your research before deciding on the next set of headlights for your Wrangler. Do your research. Among other things, check for compatibility, pricing and compliance with the Department of Transportation (DOT).