By 2005, Jeep had already established itself as a solid competitor within the domestic SUV marketplace. The legendary brand had previously introduced such legendary SUVs as the Cherokee and Grand Cherokee, both of which were largely inspired by Jeep wagons of old, such as the iconic Wagoneer.
Despite this unwavering success, those at DaimlerChrysler remained steadfast in their desire to dominate the SUV market. Plans for such dominance included the introduction of an all-new Jeep SUV, designed to maximize occupant capacity while maintaining the brand's inherent off-road capabilities. When the dust settled, this new Jeep would carry the Commander name, debuting prior to the 2006 model year.
The More Spacious Jeep SUV
Early design efforts relating to what would eventually become the Jeep Commander dated back several years, to the earliest days of the new millennium. It was during this period that the notion of third-row seating rose to prominence. However, the Cherokee platform of the day proved incapable of accommodating such expanded seating. To overcome this stumbling block, Jeep engineered a new, more sizable SUV, capable of accomodating a higher number of passengers.
The Commander officially debuted at the 2005 New York Auto Show to predominantly positive reviews. The Jeep Commander served as the first Jeep to feature third-row seating, offering a maximum occupancy of 7 adults. Combined with subtle luxuries previously reserved for use in the Grand Cherokee, the Jeep Commander's spacious interior proved popular with consumers.
Refined Design, Familiar Construction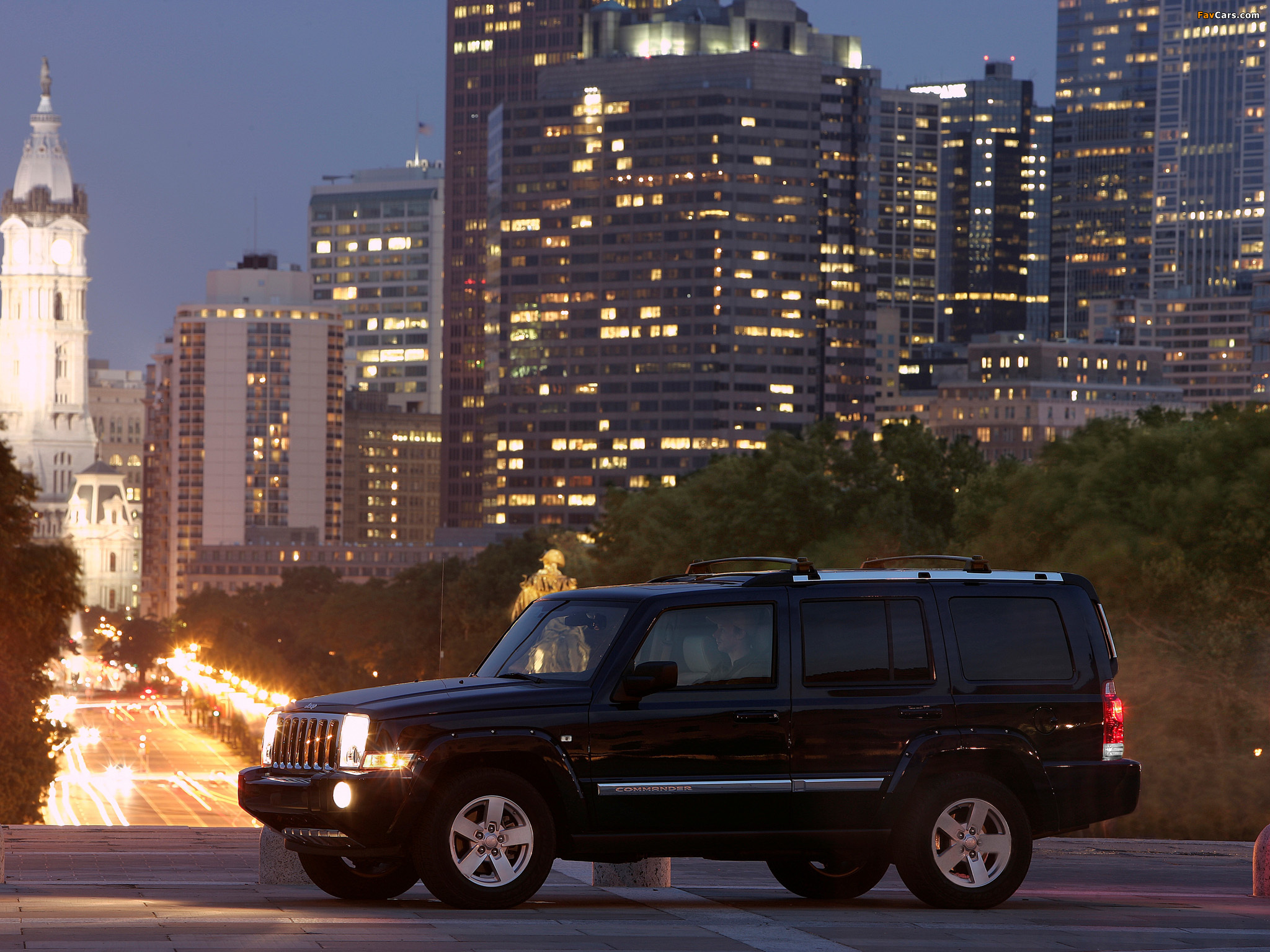 The Jeep Commander borrowed a number of mechanical features from its fellow Jeep SUVs, including the bulk of its available powertrains. In its base form, the Commander came equipped with a 3.7L PowerTech V6 (210 horsepower/ 235 lb-ft of torque). Meanwhile, Limited-trim Commanders were motivated by a larger 4.7L PowerTech V8 (235 horsepower/ 290 lb-ft of torque).
Those in search of ample performance could opt for a much larger 5.7L Hemi V8 (330 horsepower/ 370 lb-ft of torque), which proved rather brutish, in comparison to the Commander's other available powerplants. All of the Jeep Commander's available engines came backed by a five-speed automatic transmission.
The 2005 Jeep Commander was offered with four individual four-wheel-drive systems, which included Quadra-Trac I, Quadra-Trac II, and Quadra-Drive II. In its base form, the Commander came with Jeep's full-time Quadra-Trac I system, while the upgraded Quadra-Trac II system was reserved for use in V8-equipped Commanders. Quadra-Drive II served as a premium option and included electronic limited-slip front/rear differentials.
Additionally, the Commander utilized the same basic unibody construction as the Cherokee before it, along with a short/long-arm front suspension, rack & pinion power steering, and a 5-link rear axle. Also carrying over from prior Jeep models, was the company's tell-tale barred grille, and highly recognizable squared-off front end.
Moving inside, one could hardly mistake the Commander's roomy interior, complete with available third-row seating. To maximize occupant visibility, each row of seating was elevated slightly higher than that before it. The 2005 Commander also came standard with a host of safety-related features, including Electronic Roll Mitigation, Electronic Stability Program, and Jeep's All-Speed Traction Control System.
Broad In The Shoulders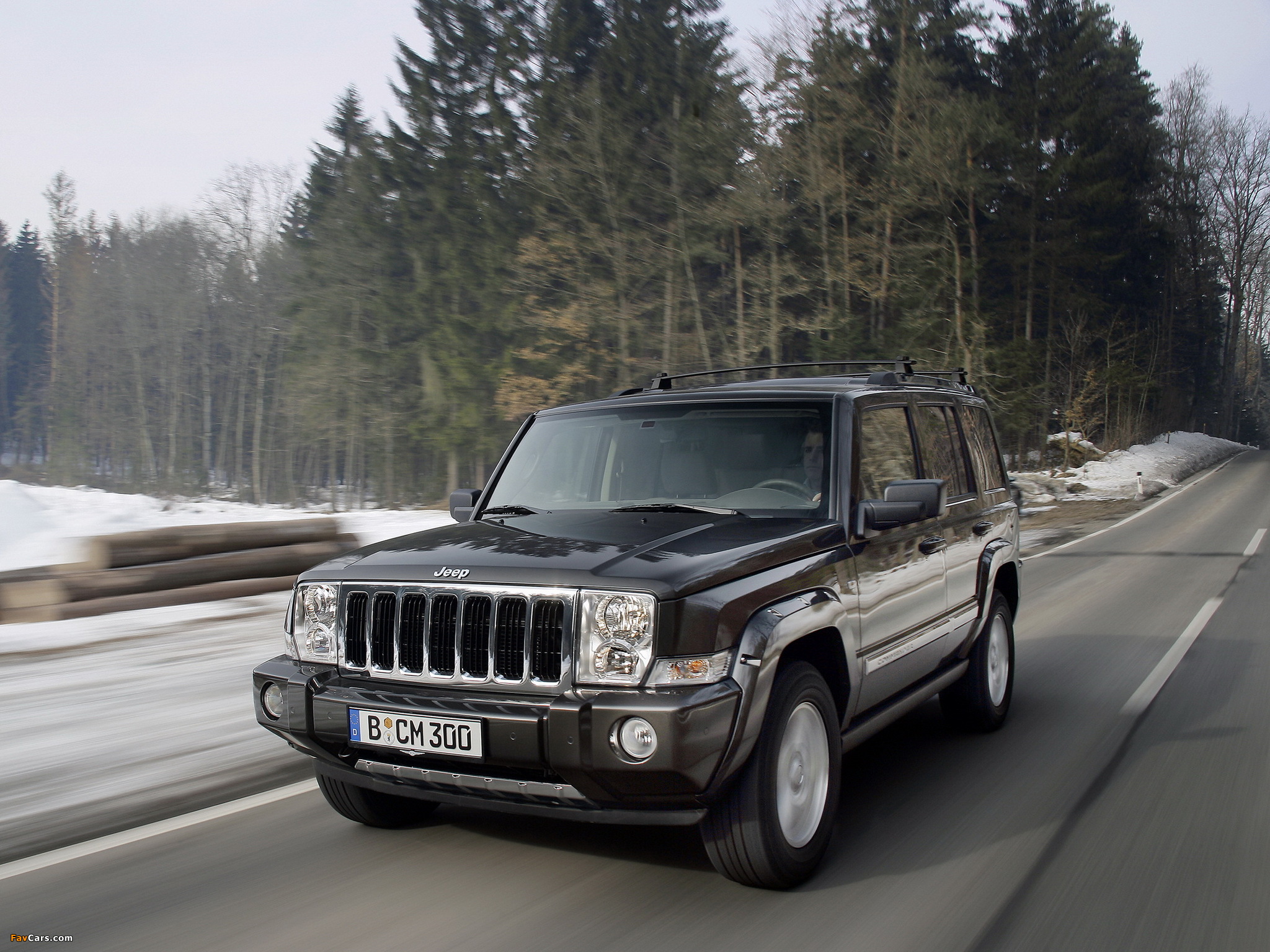 Overall, the Commander proved every bit as capable of navigating the path less traveled, like any other Jeep SUV to that point, though it was somewhat bulkier in doing so. Initial press proved favorable for the Commander, though subsequent consumer reviews were of mixed tone. Though Jeep's new SUV accomplished all that was intended of it, many felt that the Commander was somewhat out of place.
Nonetheless, a total of 17,048 Jeep Commanders were produced and sold during the 2005 calendar year. This is a fact made even more impressive, considering that the Commander was only produced and sold during the latter half of the year. These figures would continue to flourish during the Commander's first full year of production in 2006.
2005 Jeep Commander Specifications
Engine
3.7L V6

4.7L V8

5.7L V8

Horsepower
210/235/330 horsepower
Torque
235/290/370 lb-ft torque
0-60 MPH
3.7L: 9.3 sec

4.7L: 8.6 sec

5.7L: 7.8 sec

Quarter Mile Time
3.7L: 16.7 sec

4.7L: 16.4 sec

5.7L: 15.8 sec

Weight
4,581-5,047 Lbs.
Price
$27,415/$29,385 Base/4WD

$33,615/$36,205 Limited/4WD

Production Numbers
17,048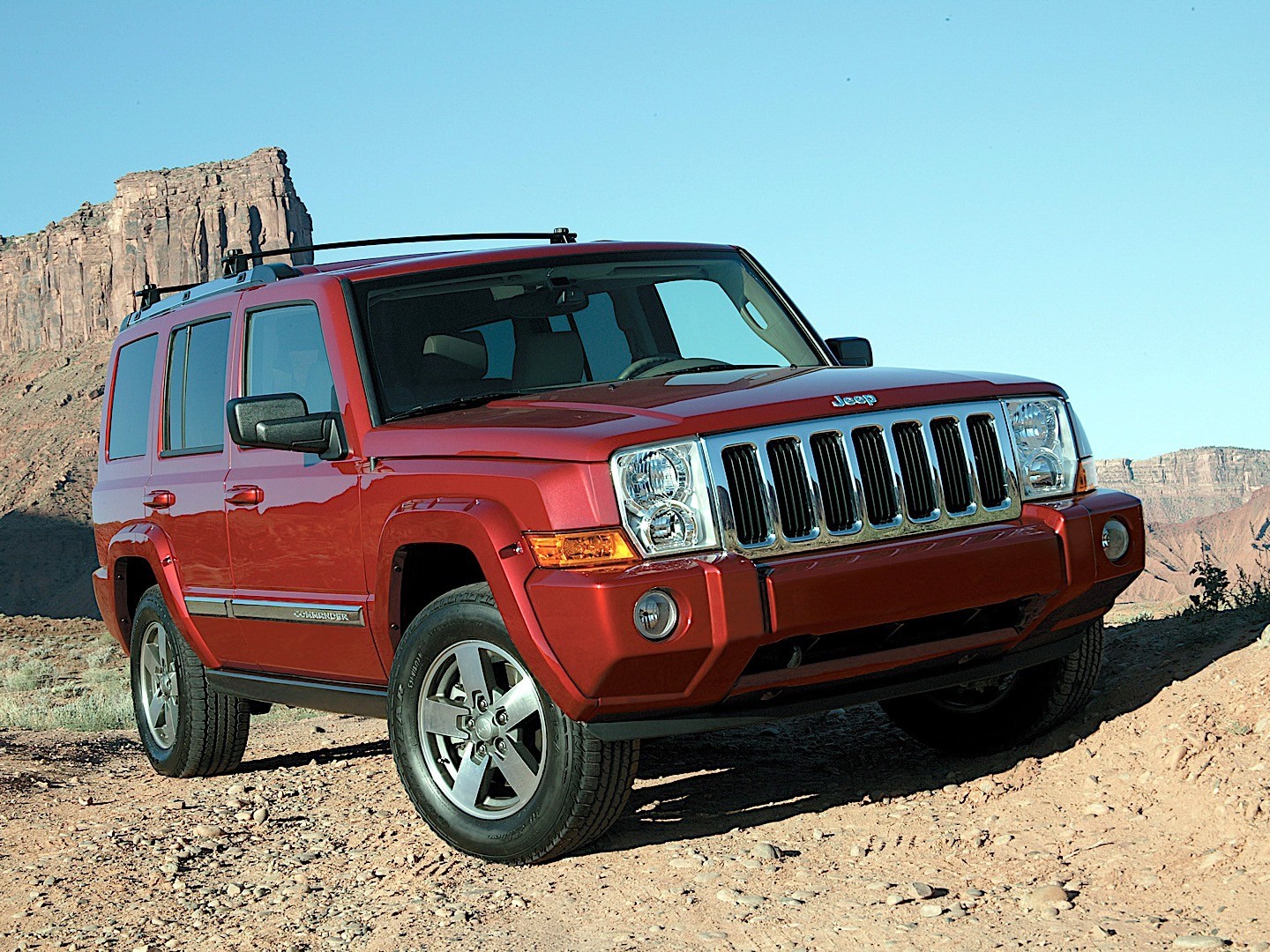 Available Exterior Colors
The 2005 Jeep Commander exterior was available in Black, Bright Silver, Brilliant Black, Dark Khaki, Deep Beryl Green, Inferno Red, Light Khaki, Midnight Blue, and Stone White.
Available Interior Colors
The 2005 Jeep Commander interior was available in Light Graystone, Dark Khaki, Medium Slate Gray, and Khaki.
2005 Jeep Commander Video
We found a great video about the 2005 Jeep Commander.