By 2012, the fourth-generation Grand Cherokee had reached its sophomore year of production, leaving critics and consumers alike with much to be excited about. Carrying the new WK designation, the 2012 Grand Cherokee showcased a tremendous amount of potential, to which consumers seemed quite keen.
The 2012 Grand Cherokee proved equally as capable on the trail, as it did the highway. Whether dodging debris along the path less traveled or cruising at interstate speeds, the WK served as a banner performer. This performance was further enhanced with the reintroduction of the brand's iconic SRT8 package.
Renewed Hope
Though only four years removed from filing bankruptcy, business was booming for Chrysler in 2012. Now owned by Italian automaker Fiat, Chrysler soldiered forward from difficult financial times, posting sales figures that they could have only dreamed of just a few years prior. Of Chrysler's house brands, few were as consistently successful as Jeep.
Upon taking ownership of Jeep, Fiat Chrysler wasted no time trimming the fat, by discontinuing remedial or underperforming models. Those models that remained underwent a subsequent redesign, before being released to the awaiting masses. This, perhaps, most notably included the Jeep Grand Cherokee.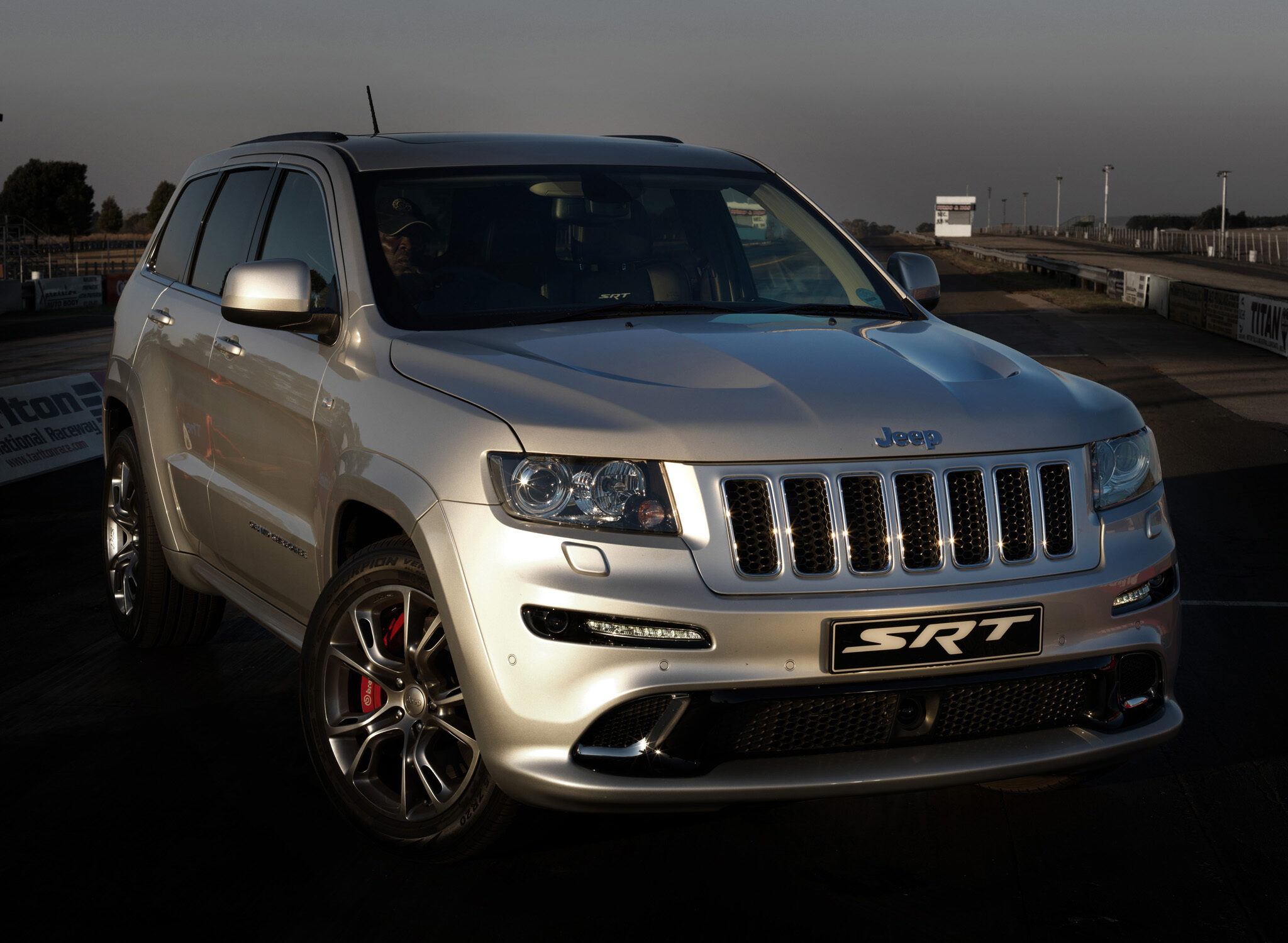 Redefining Success
The 2012 Jeep Grand Cherokee was offered with three available powerplants. This included the model's 3.6-liter Pentastar V6 (290 horsepower), and the more robust 5.7-liter Hemi V8 (360 horsepower. Also offered was a fire-breathing 6.4-liter V8, capable of producing 470 horsepower and 465 lb/ft of torque. The latter of these engine options was only offered in conjunction with the Grand Cherokee's SRT8 package.
No matter one's choice in powerplant, the 2012 Jeep Grand Cherokee came equipped with a five-speed automatic transmission. Consumers could also select between three available 4WD systems, including Quadra-Trac I, Quadra-Trac II, and Quadra-Drive II.
Of special note, was the 2012 Grand Cherokee's use of Jeep's new Selec-Terrain system. This feature made it possible to select between five-individual road condition modes, to which the Grand Cherokee's stance could then be tailored. These five modes included Auto, Sport, Snow, Rock, and Sand/Mud.
This advancement was made possible through the use of another bit of innovative tech. The WK Grand Cherokee also featured a new Quadra-Lift suspension system, which allowed the vehicle's ride height to be adjusted in order to meet the demands of the road, or trail. At full lift, the WK Grand Cherokee featured a ride height of 11.1-inches.
One could also select between a number of particular luxury packages, which included many premium-tier features. Some of the most prominent of these features include heated/ventilated front seats, remote start, and a heated steering wheel.
The Lap Of Luxury
The 2012 Jeep Grand Cherokee proved that one could indeed have their cake and eat it too. Equal parts form and function, the WK Grand Cherokee could conquer a host of inhospitable road conditions, while also proving quite adept as a highway cruiser. No matter the order of the day, one was sure to complete their commute in a state of luxury, unbefitting of many competing SUV's of the era.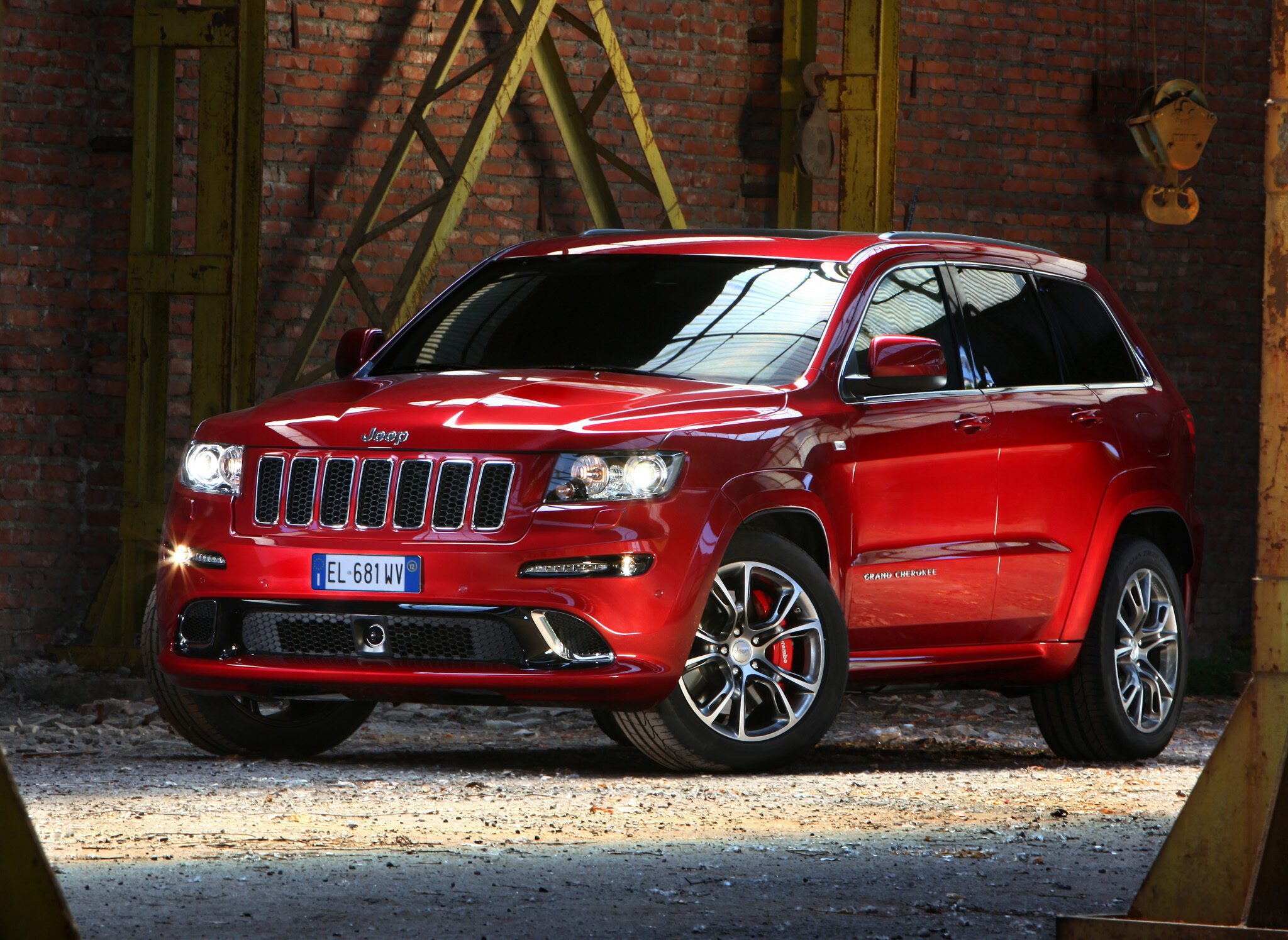 2012 Jeep Grand Cherokee Specifications
Engine
3.6L V6

5.7L V8

6.4L V8

Horsepower
290/360/465 horsepower
Torque
260/390/470 lb-ft torque
0-60 MPH
6.6 sec (Overland)

7.5 sec (Laredo)

4.7 sec (SRT8)

Quarter Mile Time
13.2 sec (Overland)

13.9 sec (Laredo)

13.3 sec (SRT8)

Weight
4,470 – 5,150 Lbs
Price
$27,195/$29,195 Laredo/4WD

$36,795/$39,295 Limited/4WD

$39,895/$43,395 Overland/4WD

$54,670 SRT8 4WD

Production Numbers
154,734
Available Exterior Colors
The 2012 Jeep Grand Cherokee was available in Paprika Red, Mineral Gray, White Gold, Winter Hill, True Blue, Black Forest Green, Bright Silver, Stone White, Maximum Steel, Brilliant Black, Saddle Brown, and Rugged Brown.
Available Interior Colors
The 2012 Jeep Grand Cherokee interior was available in Dark Graystone, Medium Graystone, Black, Light Frost Beige, New Saddle, and Dark Frost Beige.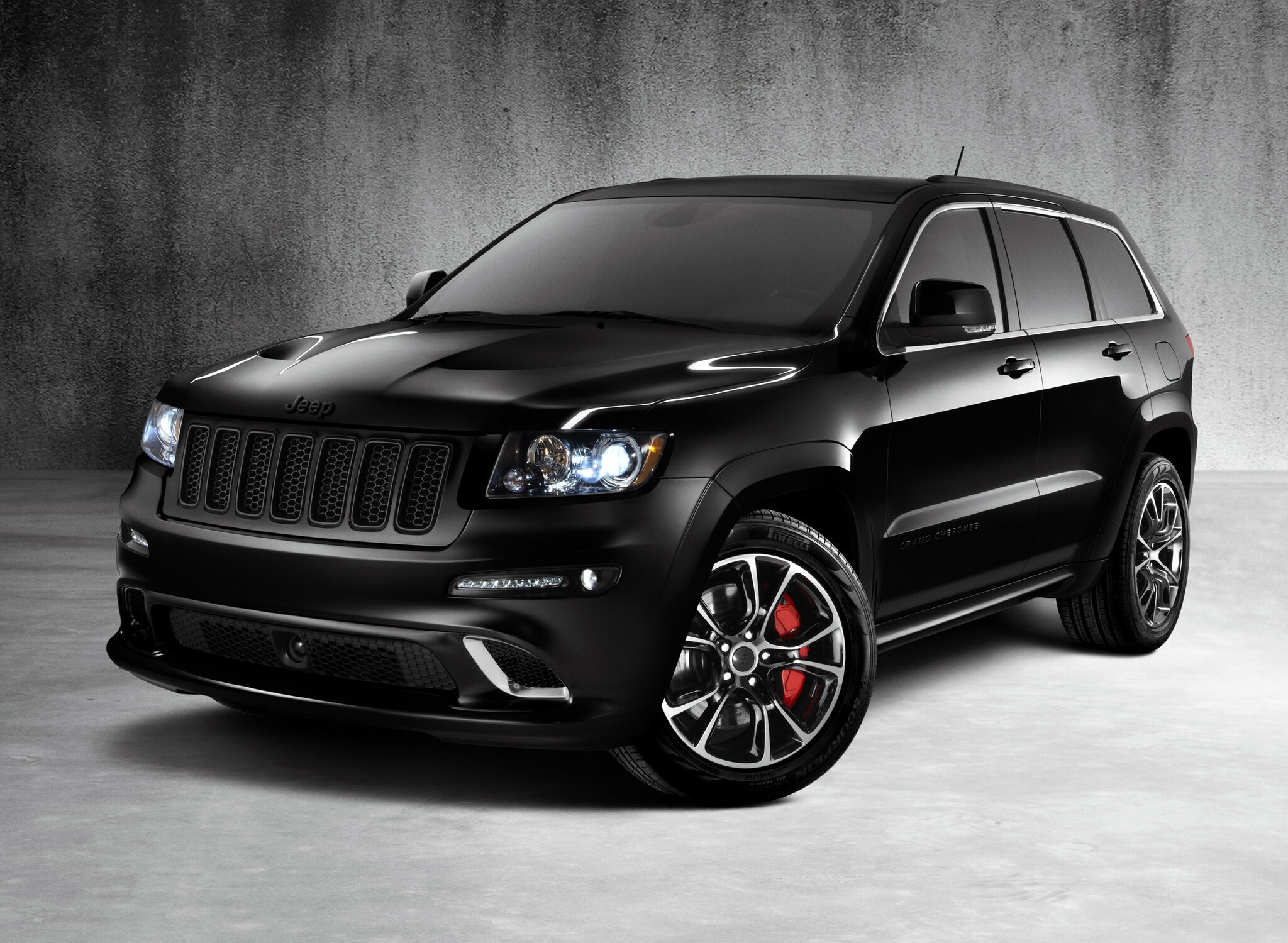 2012 Jeep Grand Cherokee Video
We found a great video about the 2012 Jeep Grand Cherokee.