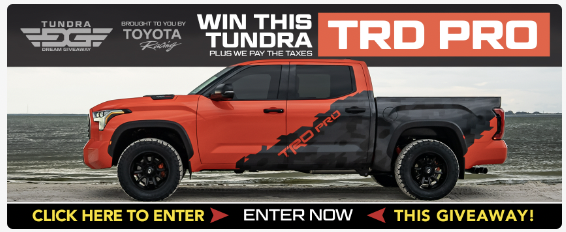 By 2019, the fourth-generation WK2 Grand Cherokee had begun to grow long in the tooth. After nearly a decade, the WK2 was nearing eventual replacement by its eventual successor, the Grand Cherokee WL. However, those tasked with keeping the aging fourth-generation Grand Cherokee relevant were still hard at work.
The Grand Cherokee WL was offered in a nearly endless array of trims and could be optioned to include a number of unique powerplants, ranging from mild to wild, in terms of rated output. Also at prospective consumers' fingertips, were enough luxurious amenities to make content even the most discerning of motorists.
Reinventing Luxury
For most consumers, the process of ordering a 2019 Jeep Grand Cherokee was something closely related to ordering take-out. One could place their order in any fashion that they saw fit, adding, subtracting, and modifying until the desired result was achieved. From standard to elegant, and every point in between, consumers could option their Jeep Grand Cherokee to meet their every desire.
One could also order their Grand Cherokee with any powerplant their heart desired, including a fire-breathing 707 horsepower Hellcat V8. Those more inclined to save at the pump could stick with the Grand Cherokee's standard V6 while also retaining plenty of motivation for the road ahead.
On "Your" Terms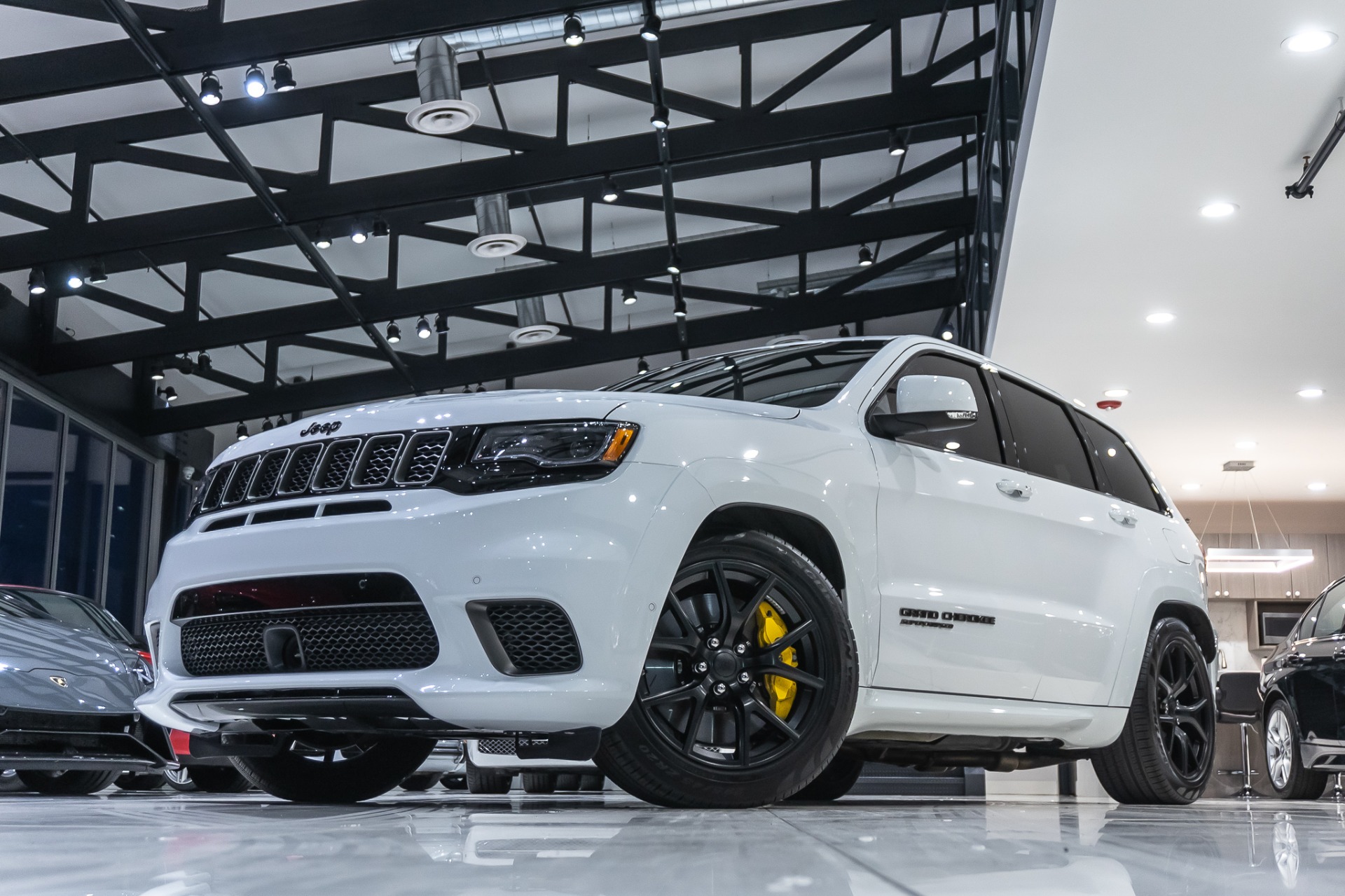 The 2019 Jeep Grand Cherokee was offered with no less than 5 available powerplants, including the model's standard 3.6L V6 (295 hp/ 260 lb-ft of torque). Also available was a larger 5.7L Hemi V8 (360 hp/ 390 lb-ft of torque), and a 3.0L turbo-diesel (240 hp/ 420 lb-ft of torque).
On the most potent end of the power spectrum was the 6.4L Hemi V8 (475 hp/ 470 lb-ft of torque), and the supercharged 6.2L Hellcat V8 (707 hp/ 645 lb-ft of torque). The latter of these engines came standard in Jeep's new Trackhawk model, which debuted the year prior.
The 2019 Jeep Grand Cherokee was offered in both 2WD and 4WD configurations, allowing consumers to choose the particular model that best suited their needs. All Grand Cherokee models, regardless of powerplant selection, came standard with an eight-speed automatic transmission. Additionally, multiple 4WD systems were available, including Jeep's famed Quadra-Trac system.
A number of changes and adaptations were made for the 2019 model year, most of which were primarily of a cosmetic nature. Overland and Summit models both gained 20-inch wheels as standard fare, and an all-new Limited X trim debuted. Additionally, the 8.4" touchscreen navigation system that was previously offered on an optional basis, became standard across the board.
Jeep also sought to increase the Grand Cherokee's safety on multiple fronts, most notably by implementing a host of new technologies. The most prominent of these advancements was the addition of Blind-Spot Monitoring on all models, including those of base nature.
A Well-Rounded Contender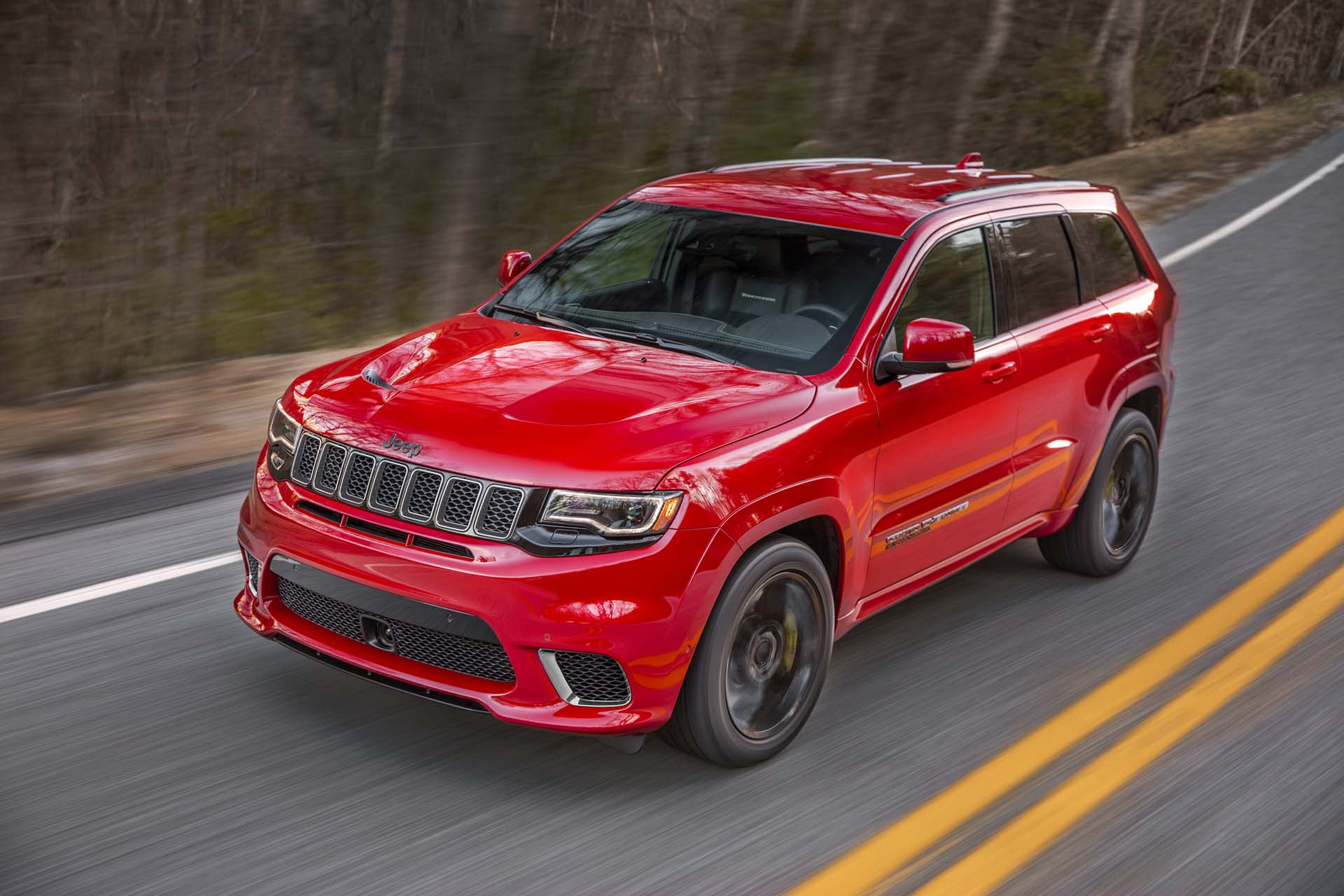 Though the WK2 Grand Cherokee had aged significantly by 2019, those within Jeep's design department continued to promote an ever-increasing level of appeal, on their premium SUV's behalf. Gone were earlier complaints of "cheap" looking interior trim, as well as initial concerns over ride quality. Now, all that remained was an undeniably well-rounded luxury SUV, every bit as capable as anything to have come before it, yet refined enough to compete in any market.
2019 Jeep Grand Cherokee Specifications
Engine
3.6L V6

5.7L V8

6.4L V8

6.2L V8

3.0L V6 Diesel

Horsepower
295/360/475/707/240 horsepower
Torque
260/390/470/645/420 lb-ft torque
0-60 MPH
4.4 SRT

6.7 Laredo

Quarter Mile Time
13.2 SRT

15.2 Laredo

Weight
4,513-5,363 Lbs
Price
$32,195/$34,495 Laredo/Altitude/Upland/4WD

$39,445/$41,445 Limited/4WD

$44,545 Trailhawk

$46,245/$49,245 High Altitude/Overland/4WD

$51,945/$54,945 Summit/4WD

$68,645 SRT8 4WD

$87,150 Trackhawk

Production Numbers
242,969
Available Exterior Colors
The 2019 Jeep Grand Cherokee was available in Granite Crystal, Light Artic Gray, Bright White, Green Metallic, Gucci Black, Redline 2-Coat, Ivory Tri-Coat, Dark Garnet Red, Sapphire Crystal, Ceramic Gray, Stout Brown, and In-Violet.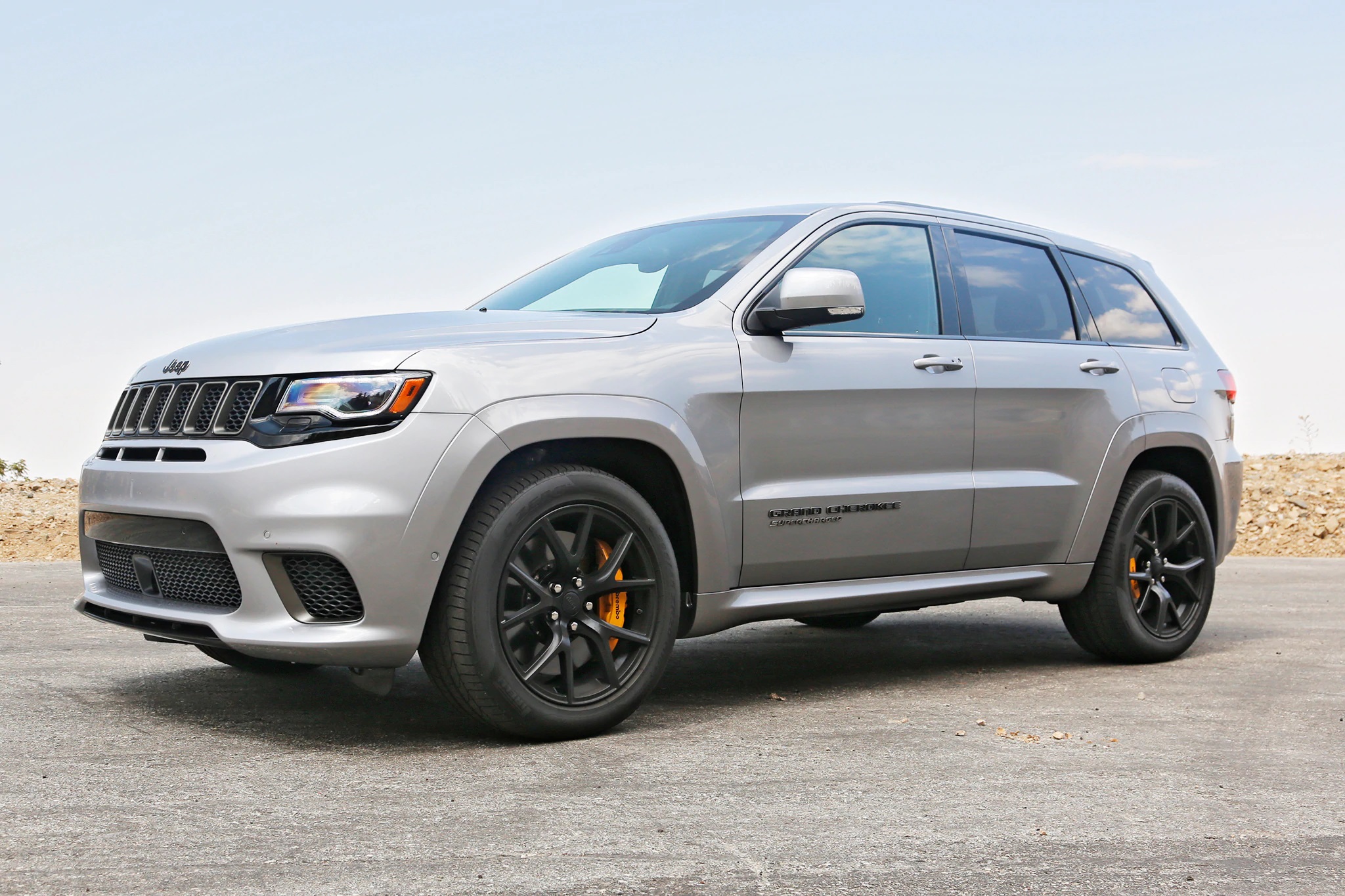 Available Interior Colors
The 2019 Jeep Grand Cherokee interior was available in Light Frost Beige, Black, Sepia, Ruby Red, Moab Dark Saddle, Ski Gray, Demonic Red, Brown, and Dark Sienna.
2019 Jeep Grand Cherokee Video
We found a great video about the 2019 Jeep Grand Cherokee.