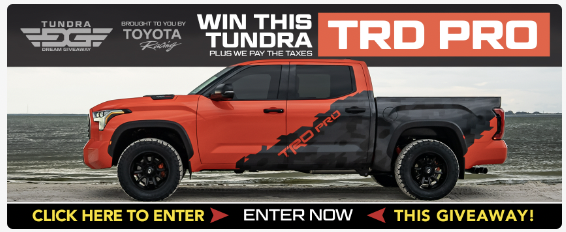 From its initial unveiling in 1992, the Jeep Grand Cherokee's purpose was abundantly clear. Jeep's new SUV would provide the same spacious qualities of earlier Jeep wagons while exhibiting luxury far in excess of the industry standard. When coupled with unsurpassed trail capabilities, these welcoming amenities proved infinitely desirable.
By 2020, Jeep had perfected this recipe for success, serving up industry-leading appeal, one Grand Cherokee at a time. Finally, it appeared as if the Grand Cherokee had come of age, taking on a more mature, sophisticated appearance, both inside and out. By almost every account, the popularity of Jeep's luxury SUV had reached an all-time high.
The End Of An Era
Though consumers were still transfixed with almost every detail of the fourth-generation Grand Cherokee, by 2020 Jeep's WK2 platform had begun to show its age. Further exacerbating this issue was the fact that the WK2 had not received a major styling update since 2014.
Nonetheless, sales remained strong, as the WK2 Grand Cherokee powered toward its eventual replacement by the fifth-generation WL. Through subtle revision and clever marketing, the Grand Cherokee remained pertinent enough to fend off most comparable competition.
Modern Stylings, Legendary Performance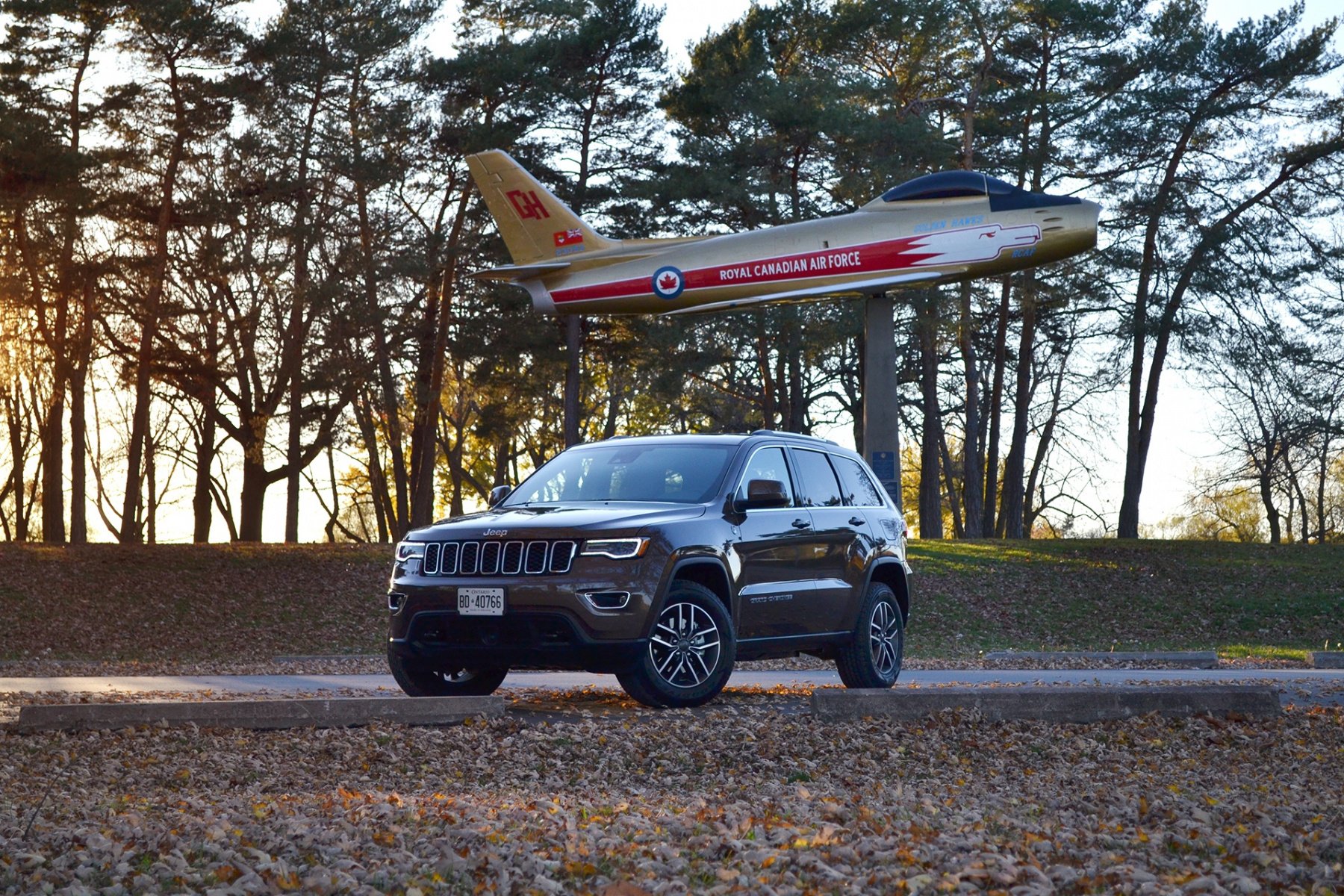 The 2020 Jeep Grand Cherokee was offered with a total of four available powerplants, spanning the performance gamut. A 3.6L Pentastar V6 (295 hp, 260 lb-ft of torque) served as the Grand Cherokee's base engine, while a 5.7L Hemi V8 (360 hp, 390 lb-ft of torque) served as a highly popular optional powerplant.
Those seeking increased top-end performance could opt for Jeep's 6.4L Hemi V8 (475 hp, 470 lb-ft of torque), which served as the motivating force behind the manufacturer's SRT package. However, for true thrill-seekers, yet another option was offered. Fiat-Chrysler's supercharged Hellcat V8 (707 hp, 645 lb-ft of torque) provided the Grand Cherokee with an authoritative punch, well in excess of the industry norm.
Noticeably absent from the 2020 Grand Cherokee's engine lineup was any form of an optional diesel powerplant. Jeep opted to drop the VM Motori supplied 3.0L turbo-diesel V6 used in earlier Grand Cherokee production, prior to the 2020 model year.
All 2020 Jeep Grand Cherokees, regardless of engine configuration, come equipped with an eight-speed ZF automatic transmission. Additionally, the Grand Cherokee could be purchased in both 2WD and 4WD formats. As in previous years, the full range of Jeep Quadra-Trac 4×4 systems were available for selection.
One of the 2020 Jeep Grand Cherokee's most significant selling points came in the form of the SUV's numerous driver assistance and safety features. Adaptive Cruise Control, Parallel/ Perpendicular Parking Assist, Forward Collision Warning, and Automated Emergency Braking were all offered on an optional basis, and even came standard in certain top-tier trims.
The Competitive Edge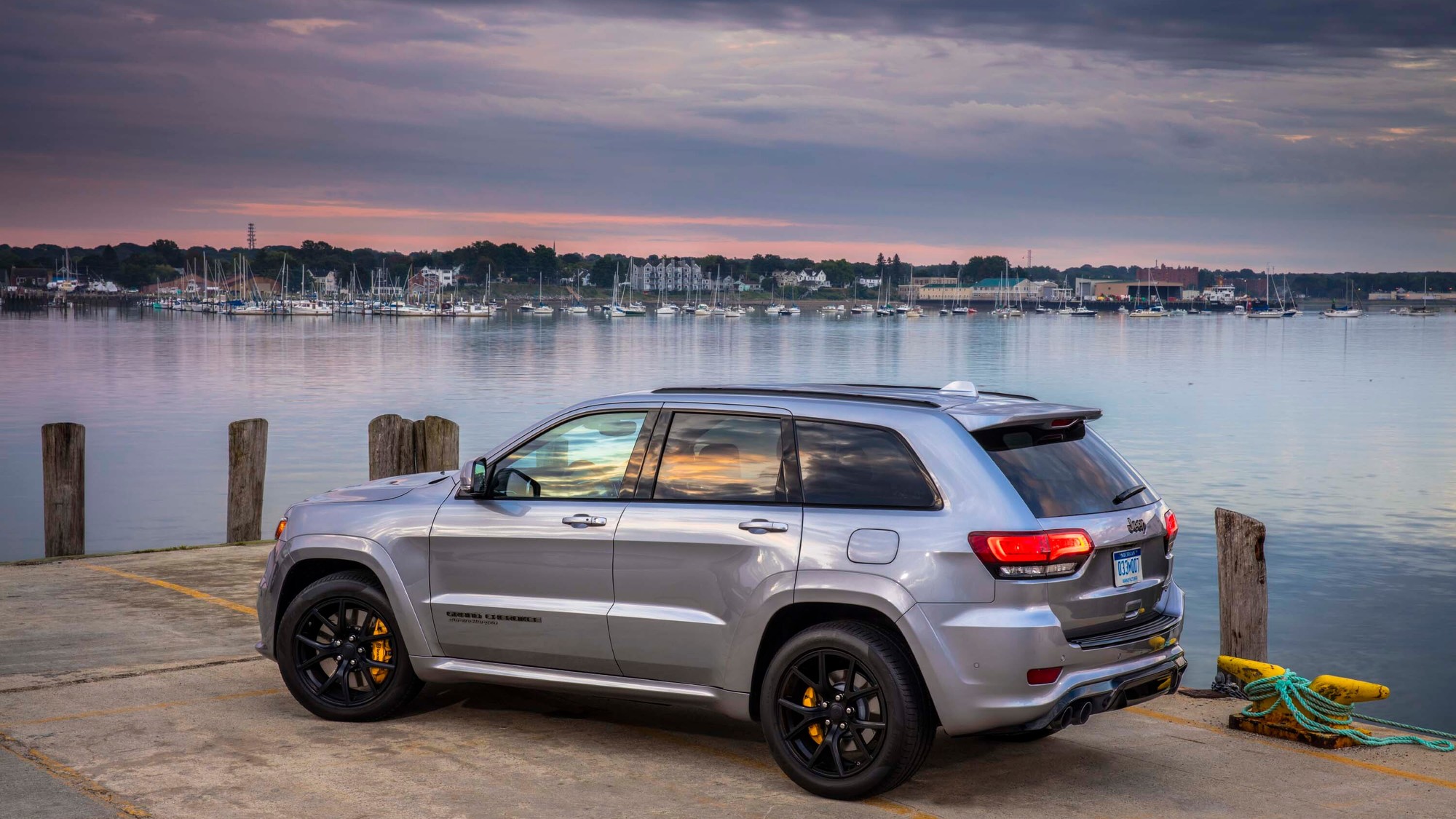 The Jeep Grand Cherokee's all-encompassing appeal has proven quite valuable, allowing the luxury SUV to hold its own in a highly competitive market. The 2020 Grand Cherokee served as a fine example of this appeal, as consumers continued to make purchase after purchase, despite the somewhat dated status of the fourth-generation WK2. As history has shown, the Jeep Grand Cherokee is a survivor, despite finding itself in the midst of an ever-changing consumer landscape.
2020 Jeep Grand Cherokee Specifications
Engine
3.6L V6

5.7L V8

6.4L V8

6.2L V8

Horsepower
295/360/475/707 horsepower
Torque
260/390/470/645 lb-ft torque
0-60 MPH
3.5 Trailhawk

5.1 SRT

7.3 Limited

Quarter Mile Time
11.6 Trailhawk

13.8 SRT

15.5 Limited

Weight
4,513-5,356 Lbs
Price
$32,150/$34,450 Laredo/Altitude/Upland/North/4WD

$39,955/$41,955 Limited/4WD

$41,155 Trailhawk

$46,695/$49,695 High Altitude/Overland/4WD

$52,495/$55,495 Summit/4WD

$68,895 SRT8 4WD

$87,400 Trackhawk

Production Numbers
209,786
Available Exterior Colors
The 2020 Jeep Grand Cherokee was available in Granite Crystal, Light Arctic Gray, Bright White, Green Metallic, Gucci Black, Redline 2-Coat, Ivory Tri-Coat, Dark Garnet Red, Stout Brown, In-Violet, Ceramic Gray, and Sapphire Crystal.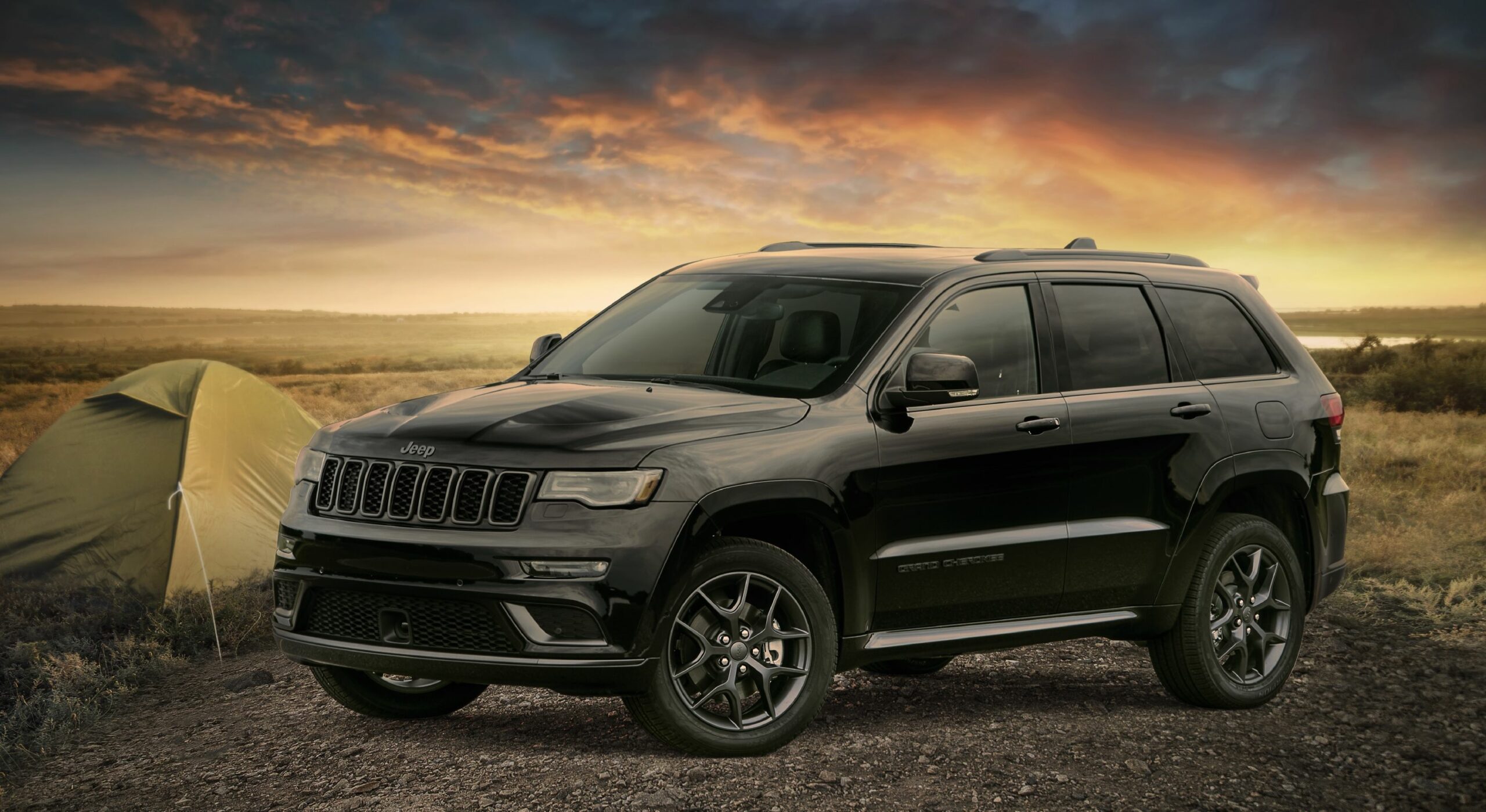 Available Interior Colors
The 2020 Jeep Grand Cherokee interior was available in Light Frost Beige, Black, Sepia, Indigo Blue, Brown, and Dark Sienna, Ski Gray, Moab Dark Saddle, and Ruby Red.
2020 Jeep Grand Cherokee Video
We found a great video about the 2020 Jeep Grand Cherokee.