Running boards, sometimes also called footboards, are one of those aftermarket accessories that make vehicle owners wonder whether they are necessary. Of course, you've driven your Jeep TJ Wrangler or Grand Cherokee all this time, but now you are looking at running boards and asking yourself if you need them.
But if you see a passenger struggling to get into your car, or you spot the same Jeep model as yours but with running boards and realize it looks better than your Jeep, you'll probably decide you now want running boards.
Running boards make entry and exit from a vehicle's cabin easier. Whether it's because of a person's height, a medical or physical condition, or because you have kids, installing running boards can increase the utility of your Jeep.
So today, we will go over the steps for choosing the best running boards to improve your Jeep's aesthetics and versatility.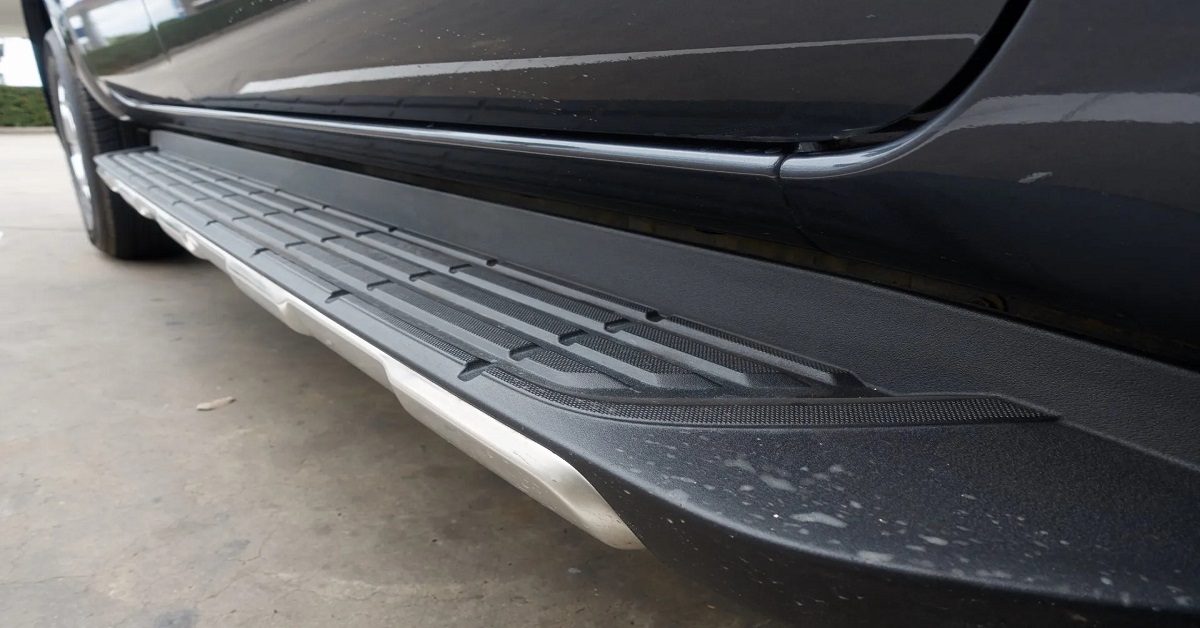 Via Truck Paradise.
What Are Running Boards?
Running boards are optional add-ons installed at the bottom of the vehicle, typically at the foot of the door, for people to step on them as they exit or enter the car. Running boards are also sometimes called running bars or side steps (although side steps are slightly different) and are crucial to protect your car's body from rocks and debris that come off the ground while driving.
Running boards are usually wide and flat and almost flush with the body or rocker panel, with little or no gap between the vehicle and the board.
Why Would You Install Running Boards on Your Jeep?
There are many benefits to owning a Jeep. First, they're famous for their versatile capabilities, which allow them to navigate rough terrain, among other uses. Still, getting on and off a Jeep can be challenging for some drivers, especially those with a disability or short height.
Fortunately, running boards will not only make getting in and out of the vehicle easier, but they can help boost the looks of your Jeep. Here are some more compelling reasons why you should install running boards on your Jeep.
They Improve Vehicle Access
Running boards give passengers an extra step to place their feet and lift themselves to the Jeep, making it easier to get into and off the vehicle.
They Increase Safety
Installing running boards makes your Jeep safer because when someone is having difficulty climbing into your Jeep, they might slip and injure themselves, especially in bad weather.
They Can Protect Your Jeep From Road Debris
Installing running boards will protect the side of your Jeep from road debris by blocking kicking rocks that could damage the doors, especially when off-roading.
Some Options Are Retractable
If you don't want to change the look of your Jeep with fixed running boards, opt for those that are retractable. These only appear when you open the door to descend or climb into the vehicle and increase its clearance when needed.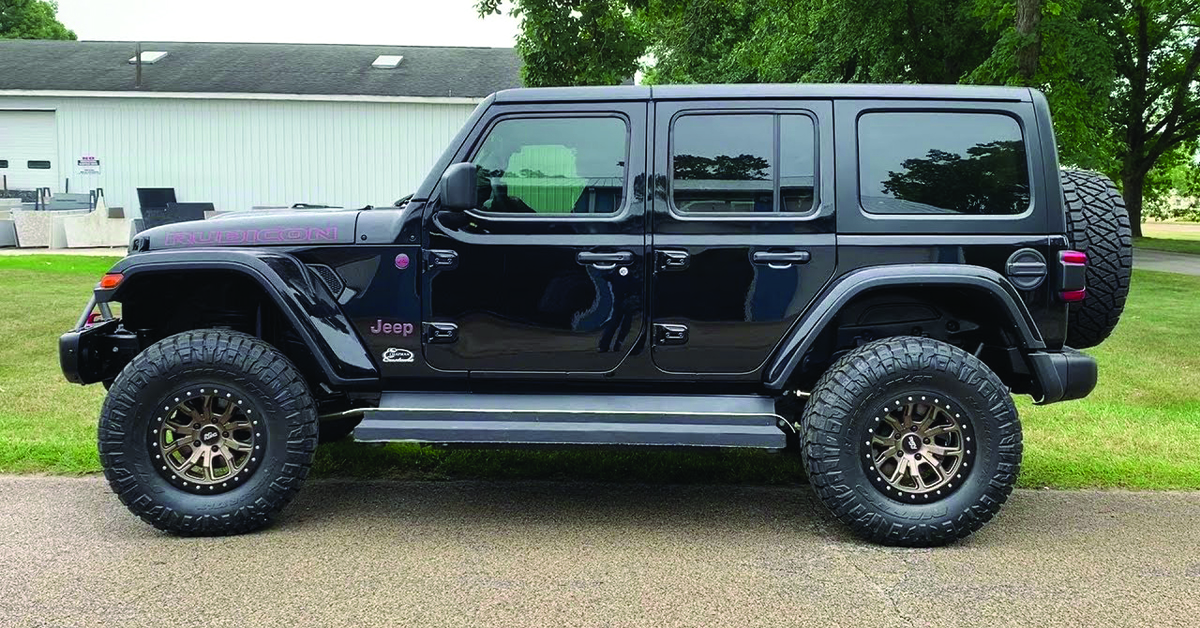 Via Startracks Custom Vehicles YouTube channel.
Some People Prefer the Style
If you're looking to improve your Jeep's look, the right running boards can make your Jeep look more imposing, streamlined, or rugged.
Your Seats Will Last Longer
With vehicles with higher clearance, like a Jeep, you typically slide over the seat as you alight, which degrades the seat to a point where it rips. Running boards can help prevent premature wear and tear on your seats.
Washing Your Jeep Will Be Easier
Since Jeeps typically have higher clearance and more mud and dirt than the average car, thoroughly cleaning the top surface can be challenging without something to place your foot on. Running boards give you an extra step to make washing the top of your Jeep easier.
Install running boards on your Jeep to take advantage of all these benefits. They'll make getting in and off your Jeep easier and safer, protect the vehicle, enhance its appearance, and save you time and money in the long run. For example, SuncentAuto has 12 different running boards available for a 203 Wrangler.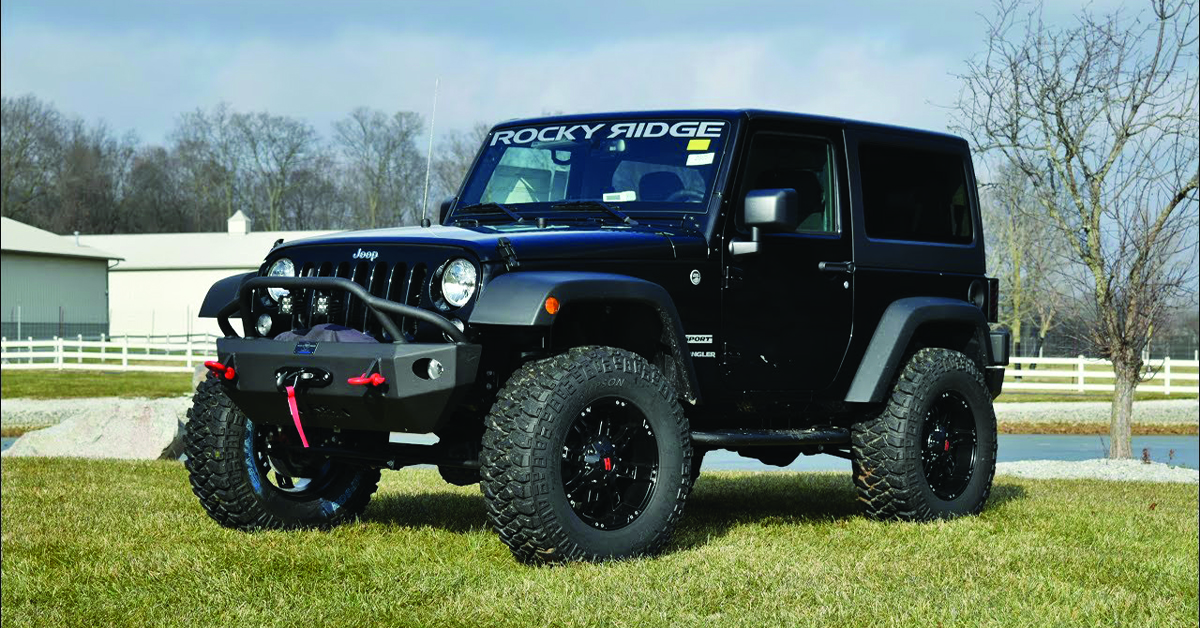 Via Sherry 4×4 YouTube channel.
What Are Your Options for Running Boards?
There's no "one size fits all" regarding running boards. Instead, they come in different shapes and sizes to suit each driver's specific needs.
So without any further ado, let's look at the different kinds of running boards available. Various running boards offer different benefits, but electric and traditional running boards are the most common.
Electric Running Boards
Electric running boards are the most expensive in the automotive market. These running boards receive signals from their control module to swing out when someone opens or closes a vehicle's doors and tuck themselves in when the door closes.
Some electric running boards come with LED illumination to help you see clearly while getting down from your Jeep at night.
Traditional Running Boards
Traditional running boards are fixed flat boards that you can mount underneath your vehicle's doors and are typically pretty wide, with an average width of 3 to 5 inches. In addition, some conventional running boards come with LED lighting to guide you when stepping out of your car at night.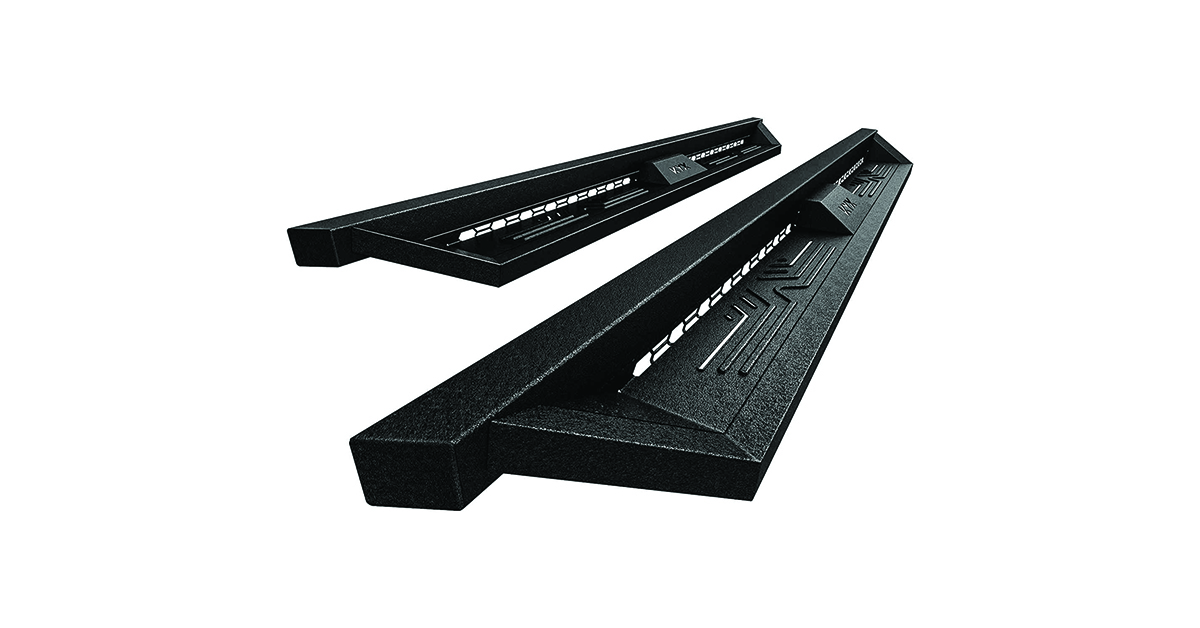 Via SuncentAuto.
Side Steps
It is essential to differentiate running boards from side steps, which typically have customized height and ground clearance. And while automatic running boards can also have a customizable height, side steps usually have individual step pads and are narrower.
Side steps are generally attached in the small space between the vehicle's step and body, and although they are common on larger vehicles such as SUVs and pick-up trucks, it's not unusual to see them on smaller cars. Side steps typically run through the whole body of the vehicle.
What Else Should You Know about Running Boards?
Here are a few other things to consider when buying running boards for your Jeep:
Materials
Running boards are available in aluminum, polymer, fiberglass, or ABS molded boards. In the case of aluminum, running boards are lightweight and can last longer, but they are typically more expensive. Keep in mind that the material of a running board affects its functionality and durability.
Sizing & Proper Fit
One of the most critical aspects when choosing running boards is ensuring they fit your vehicle. Although some running boards may be universal, some are made for specific models.
So the first aspect to consider is length. As the name suggests, cab-length running boards should be as long as your cab.
On the other hand, wheel-to-wheel running boards will start where the front wheel ends, extending beyond the cab and cutting off just before the rear wheel.
The second size consideration is step width, since running boards typically come with a predetermined width and shape depending on what you choose for your Jeep's model year.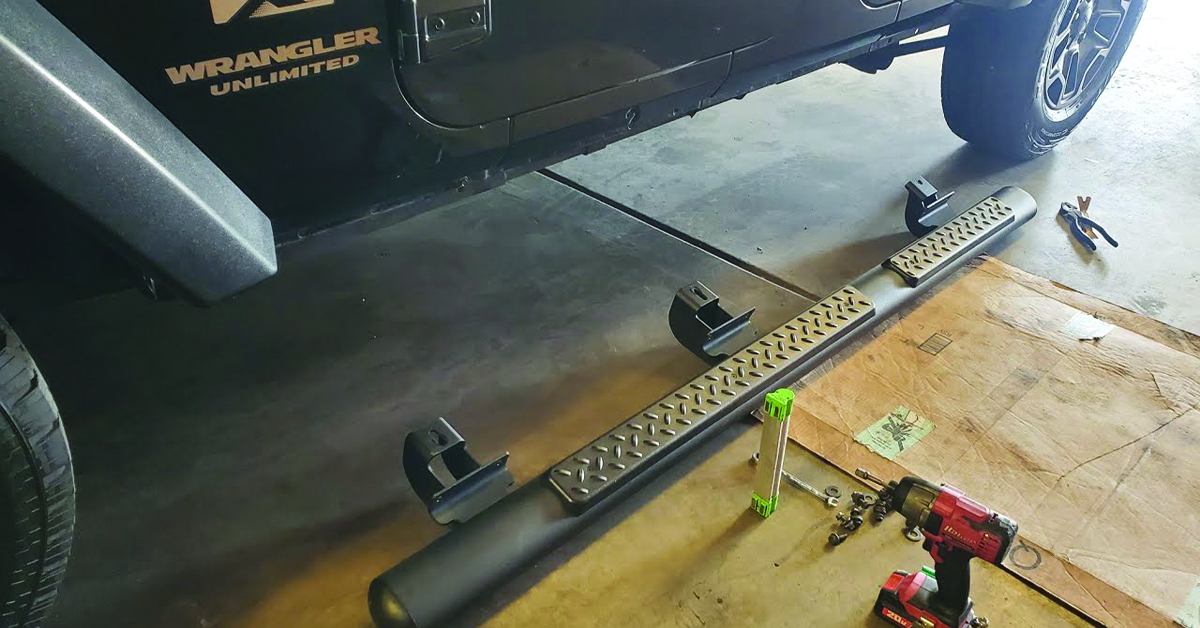 Via George Lopez How To Do It Yourself YouTube channel.
Installing & Mounting Your Running Boards
Installing your running boards depends on your Jeep model. However, most requirements and steps for Jeep accessory installation are relatively uniform and straightforward.
First, review your instruction manual. Then, make sure you have all the necessary accessories. If a missing part is missing, return the package or ask the company to give you the piece.

Before drilling, place both running boards on the vehicle. This should ensure they fit correctly. If they are too long, return the package and buy another set. This will also be an excellent opportunity to check if your Jeep is equipped to accept side steps.

Using a marking tool, mark where the holes should be drilled. Doing so will likely ensure your efforts are successful.

Check the instruction manual for the exact locations of all accessories. Then, double-check your markings based on the manual's recommendations.

Drill the running board in the desired position. Make sure you have a metal drill and drill bits when doing this. Verify the installation's appropriate flange size (refer to the manual).

Attach the running boards to the Jeep using the bolts provided. Wait to adjust them. Instead, make sure the running boards are properly aligned. Then tighten the screws.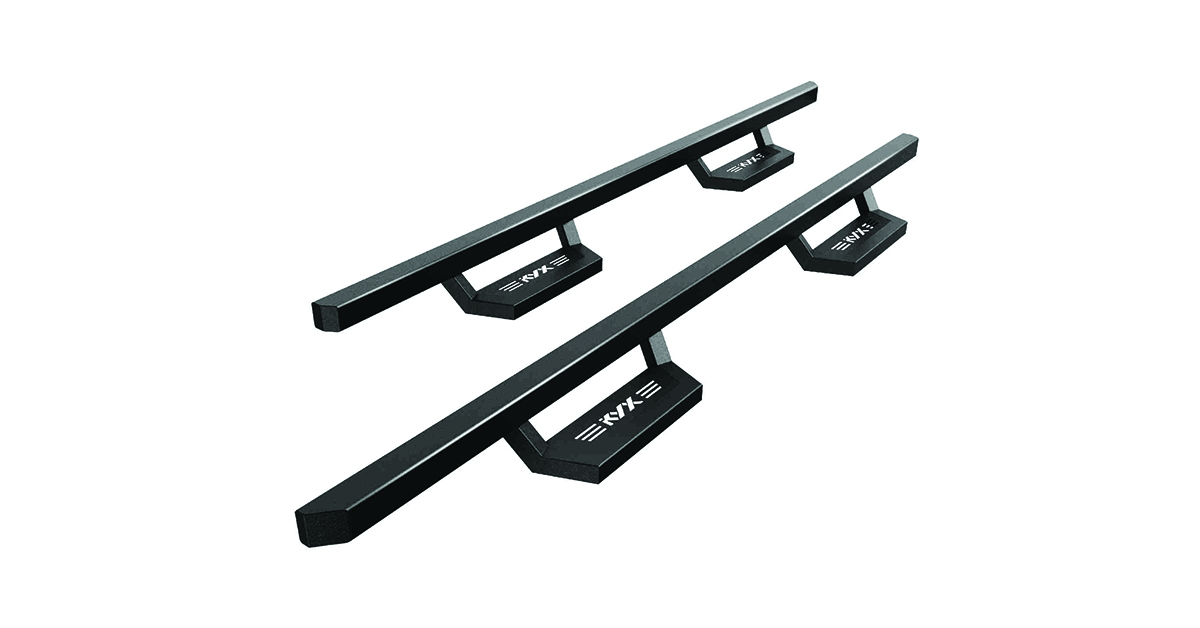 Via SuncentAuto.
As you can see, choosing the right running boards for your Jeep isn't exactly rocket science—but it can be challenging! However, using this guide as a base and supporting it with a healthy dose of common sense, you will have no problem finding the running boards that give you the most benefits and do the most to improve the appearance of your Jeep.