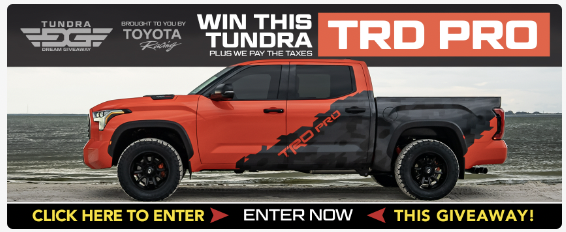 Welcome to JeepSpecs.com's archived graphics for Jeep's 2002 WJ Generation Jeep Grand Cherokee patriot edition. Get in touch with us and let us know what you think!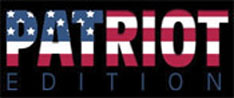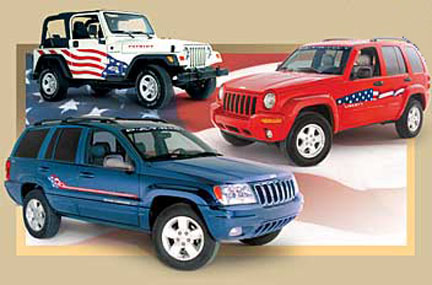 What better way for Jeep® vehicle owners to promote their own sense of Patriotism while paying tribute to America? Available for both new and already-owned vehicles, the Jeep Patriot Edition Series vehicle graphics were available for a limited time starting in the summer of 2002. Kits were made for the Wrangler, Liberty and Grand Cherokee. Uniquely designed to complement the natural lines and features of each vehicle, the packages embodied a "Patriotic" theme in the spirit of the American flag. And whether you keep them on for a short time or long term, all graphics can be easily removed.
The original MSRP for this option was $92.00 for the Grand Cherokee, $162.00 for the Liberty and $182.00 for the Wrangler. All of the kits have been discontinued.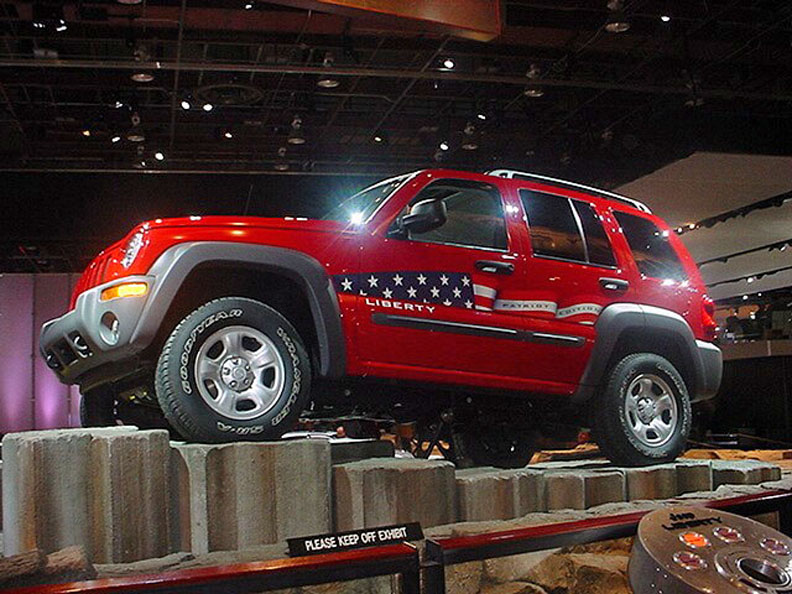 Jeep Liberty Patriot Edition
Jeep Liberty Patriot Edition