Welcome to JeepSpecs.com's archived photos for Jeep's 2003 anticipated new releases. Get in touch with us and let us know what you think!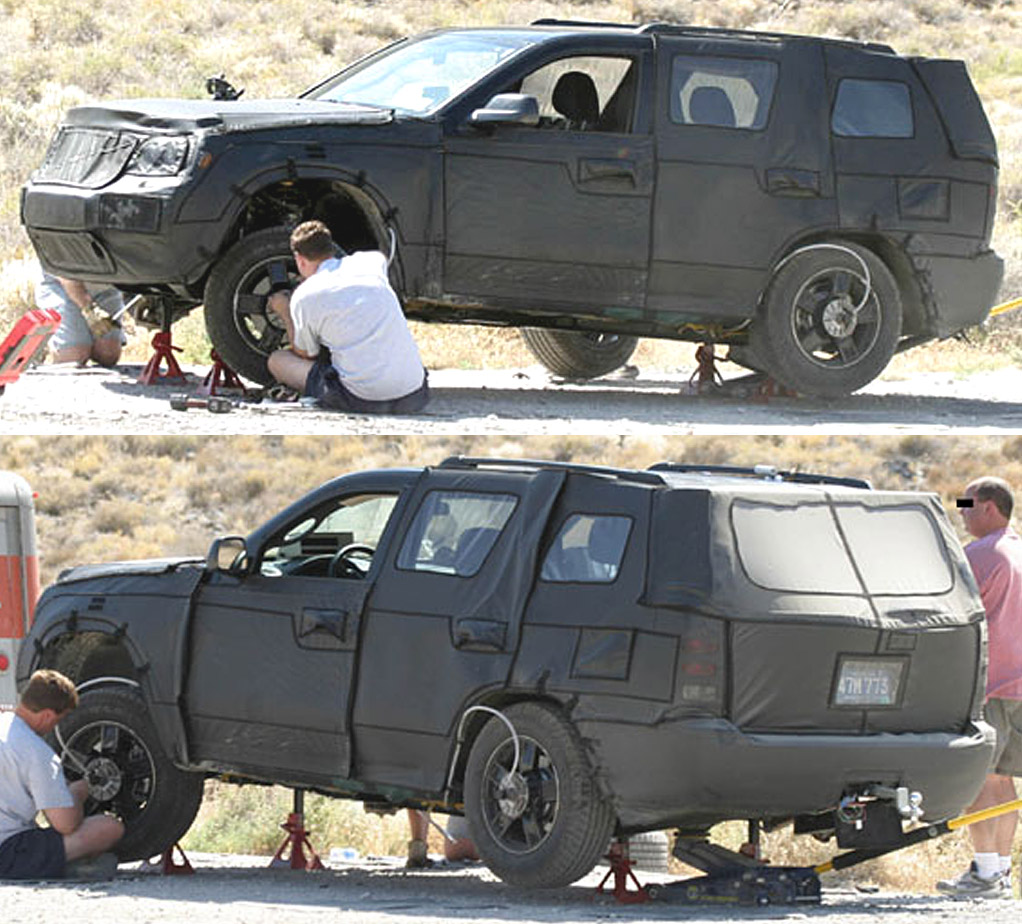 2005 Grand Cheokee   /  "WK"
Spy photo of the upcoming redesigned 2005 Grand Cherokee "WK". Production starts next July with a launch date of September/October 2004. The all-new Jeep features Independent Front Suspension (IFS) and a Solid rear axle (SRA). A new 3.7 liter V6 engine will replace the I-6 and a powerful Hemi engine will be optional on some models.
See: 2005-2010 WK Grand Cherokee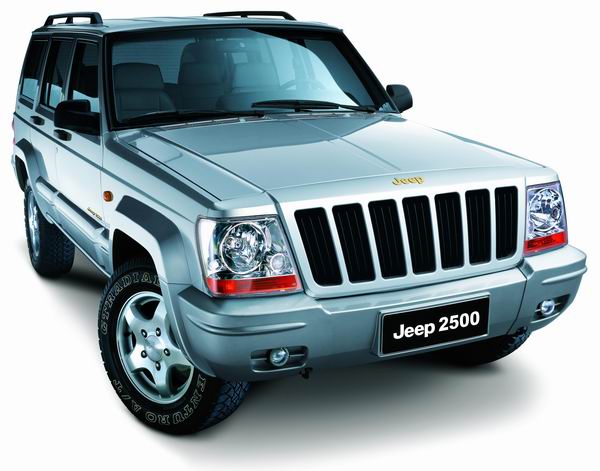 2003 Jeep model 2500  /  Beijing Jeep
The Jeep 2500 series, made in China by Beijing Jeep, is a modified model of light duty SUV. It combines the advanced technology from Daimler Chrysler and Chinese conventional requirements, featuring much safety, comfort, a wide range of purposes and environment-orienting eco advantages. The adoption of 4-wheel drive technology and heavy suspension system borrowed from the US Chrysler Company fully guarantee the SUV capability and driving competence crossing bad conditioned roads.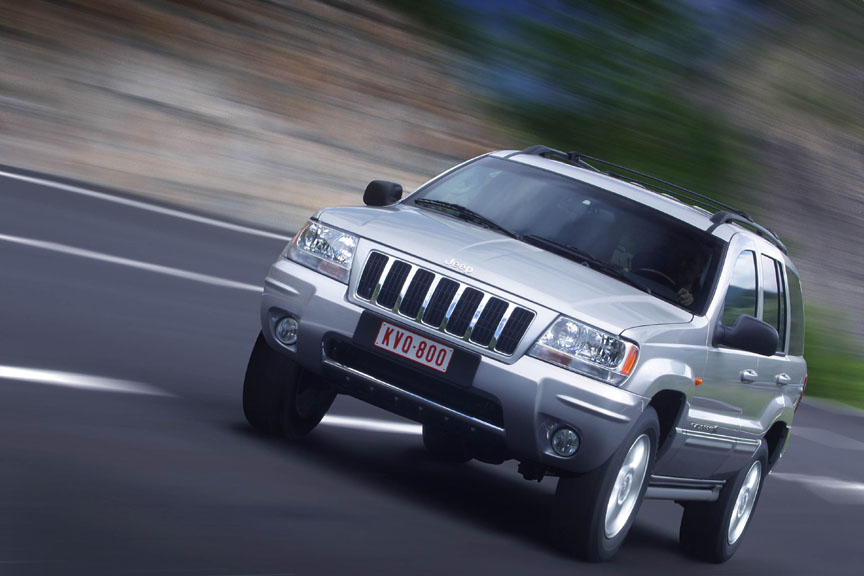 2004 Overland   /  Export model "WG"
The export versions of the Overland feature the Limited style grille rather than the all-chrome version used on U.S. models, and the tow hooks are black instead of chrome. A diesel engine version is also avaialble.
See also: WJ Overland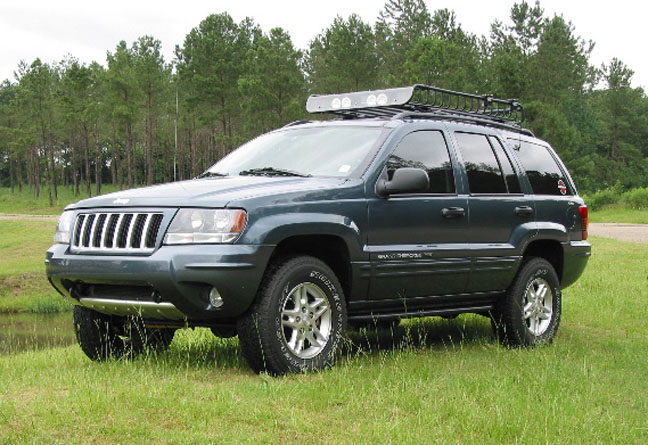 2004 Laredo Special Edition   /  Owner: Kthrash
Steel Blue, 4.7L, 4×4 Quadra-Trac, Up Country Suspension, loaded. Yakima Loadwarrior Rack w/Hella Optilux Driving Lights, PIAA Extreme White bulb upgrade all around, Midland CB, Nokia car phone kit, Bridgestone Dualer AT REVO's 245/75-16, Rubi GY MT/R's 245/75-16 on extra set of Rims, OME HD Springs, OME Nitrocharger Shocks, OME SD40 SS, Addco F/R Swaybars.