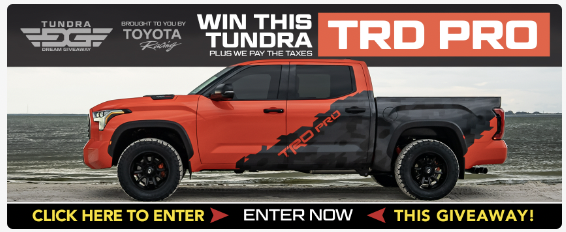 Welcome to the JeepSpecs.com showcase page on the Summer 2004 Jeep Jefferson North Plant Makeover. Did we miss anything? Please get in touch with us and tell us about it!
Chrysler Group's Jefferson North Assembly Plant in Detroit, MI, the birthplace and home of the Jeep® Grand Cherokee, used to be a one-vehicle, three-shift operation. Not anymore. Today, with the implementation of innovative processes and equipment, Jefferson North is ready to build multiple vehicles on the same assembly line, paving a bright future for the plant and its employees.
"By adding manufacturing flexibility to Jefferson North Assembly Plant, we are now better equipped to react to the changing landscape of our customers' vehicle needs," said Frank Ewasyshyn, Executive Vice President – Manufacturing. "Even with the addition of many new high-tech product features, we've built in consistent quality with each vehicle that rolls off the line."
The 2005 Grand Cherokee continues a tradition of Jeep innovation with state-of-the-art technologies, sophisticated all-new Jeep design and the latest in on-road refinement and off-road capability. Delivering exhilarating performance with its 330-horsepower 5.7-liter HEMI® V-8 engine and Multi-Displacement System, the Jeep Grand Cherokee produces up to 20 percent more power, increased fuel efficiency and lower emissions than the previous-generation vehicle.
Jefferson North went through a three-week tooling, equipment and manufacturing process changeover this summer, significantly renovating the body and paint shops. As a result, the plant is now equipped with the capability to build multiple models, while simultaneously piloting an additional vehicle. It also has the ability to implement future product introductions with a rolling launch strategy, which minimizes production loss. The launch preparation makeover also enabled engineering, manufacturing and supplier teams to work together at the plant, test-building pilot vehicles on the same assembly line, which helped validate vehicle quality and offered on-the-assembly-line training.
Reusing Existing Equipment
In order to launch multiple vehicles at the same plant, in a short span of time, and with less capital investment, Chrysler Group continues to apply a plant asset reutilization strategy. For Jefferson North, the majority of the body shop assets (robotics, tooling, conveyor lines, etc.) were reused, creating a new body shop with existing equipment and within the plant's current floor plan. As a result, the company was able to redirect millions of dollars towards other projects within the company, rather than tie funds in capital equipment at Jefferson North. Past practices would have called for the removal and scrapping of all equipment for the new model.
Extreme Makeover
Jefferson North's body shop went through an extreme makeover, which required the re-building of the entire operations, in an area of unused white space. Over 200 robots in the existing body shop were refurbished for the launch and approximately 75 percent of the conveyor line system was either modified or replaced. Similar technology and processes used at other Chrysler Group plants that recently launched new vehicles were applied to the facility's makeover.
Paint shop changes also contributed to plant flexibility. The plant launch team added new robotics, especially changing the sprayers in the paint booths to allow for greater coverage of paint on varying body styles. The new technology will also enhance the paint finish on the Grand Cherokee.
Adoption of new quality processes and the addition of sound-dampening technology for an improved driving experience were implemented for the 2004 Grand Cherokee and are being carried into the 2005 model year program.
Training
A staggered training strategy played a critical role in ensuring high quality levels right out of the launch gate. This approach included early process training with plant employees at Chrysler Group's pilot operations in Auburn Hills, MI, as well as extensive training at the plant. It also verified safe operating practices by validating ergonomically related processes that were originally created and tested with digital computer tools. Over 2,500 plant employees benefited from the training.
Jefferson North Assembly Plant began production of the all-new 2005 Jeep Grand Cherokee on July 26. The vehicles will arrive at dealerships this fall. For international markets outside of North America, Chrysler Group manufactures Jeep Grand Cherokee at the Magna Steyr Manufacturing Facility in Graz, Austria.
World Class Supply Management Supports 2005 Grand Cherokee Production
To support production of the 2005 Jeep® Grand Cherokee, DaimlerChrysler's Worldwide Supply organization oversees the transport of more than 1,300 components and 425 truckloads of material from more than 300 internal and external suppliers to the Jefferson North Assembly Plant (JNAP) in Detroit, MI, each day. Material arrives from many Detroit and Midwest locations and as far away as Hamburg, Germany. Any breakdown in the supply chain can create a breakdown in vehicle production, so sophisticated systems are employed to ensure that the flow of parts into the plant is not disrupted.
The design of the supply chain is a function of the flexible manufacturing initiatives implemented at the facility. The goal of a lean delivery system is to deliver materials efficiently from the supplier "just-in-time" to the assembly line operator. Lean delivery supports manufacturing's objectives of quality, reliability, speed and flexibility in production. Delivery of major components in frequent, right-sized quantities gives manufacturing the flexibility to manage vehicle options and multiple models. "The Supply organization is creating efficiencies and cutting costs that are ultimately passed on to Chrysler Group customers," said David Hodgson, Vice President – World Wide Supply.
One of the key concepts employed to provide flexibility in production to JNAP is Sequenced Parts Delivery (SPD). Sixteen Tier One suppliers of large, integrated components ship "in sequence" to the build schedule broadcast from the plant; the parts arrive on trailers, are unloaded and delivered directly to the line, and installed on the vehicle. SPD helps to reduce parts inventory levels in the plant.
To support these efforts, a new 300,000-square-foot material-control facility, located in the new I-94 Industrial Park in Detroit, will be managed by TDS U.S., a minority-owned, global, best-in-class provider of high-complexity automotive logistics services. It will receive approximately 27,000 Jeep Grand Cherokee parts per day, sequence the parts and ship them to JNAP. The material center will also house a rail facility to facilitate delivery of direct rail shipments.
"This material-control facility is yet another step in the evolution of supply chain management, providing great benefit to the assembly plant and Tier One suppliers," explained Hodgson. "It allows us to fully utilize the expertise of our strategic logistics partners. We anticipate world-class performance."
One of the major transportation carriers servicing JNAP is DaimlerChrysler Transport, Inc. (DCTI), a wholly owned subsidiary of DaimlerChrysler Corporation providing truckload transportation and trailer switching services for JNAP. DCTI manages 246 deliveries per day from its Detroit terminal. The fleet provides transportation from Detroit area suppliers, including Chrysler Group-owned manufacturing facilities, including Sterling Heights Stamping and Warren Stamping and external suppliers.
To manage this complex supply chain, the Chrysler Group uses a state-of-the-art material control system. The system processes the material orders, schedules pick-ups and deliveries, and tracks the material electronically the entire way. All Chrysler Group carriers are equipped with satellite tracking systems. If there is a disruption, the system automatically notifies the plant to avoid a line stoppage.
Production of the Grand Cherokee started July 26th, 2004. Completed Grand Cherokees undergo thorough quality inspections and are prepared for delivery to more than 3,000 Jeep dealers. Approximately 70 percent of Grand Cherokees will travel to dealers via rail service from the Detroit area. Vehicles are also transported by truck and ocean vessel to Alaska, Hawaii and global markets in Europe and Asia. Delivery of Grand Cherokees represents only a small portion of the almost 12,000 vehicles a day delivered by the Chrysler Group in North America.