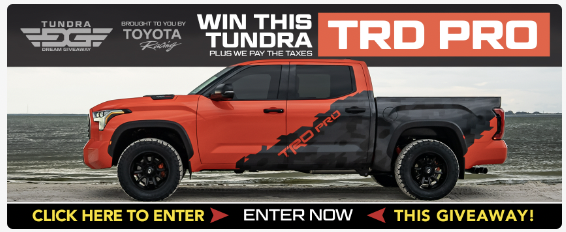 Welcome to the JeepSpecs.com feature of Jeep's Navigtation system. Did we miss anything? Please get in touch with us and let us know!
| RB1 Nav Radio | Export model | Next generation NAV | Mopar NAVMate |
| --- | --- | --- | --- |

Model RB1    4.1 inch screen    Made by Alpine
The RB1 is a single unit in-dash AM/FM/CD/Navigation Radio. It was released as a Mopar accessory for Dodge, Chrysler and Jeep vehicles in November 2002. The unit features a 4.1 inch (actual size) navigation screen and is DVD based. It uses just one disc for all of the U.S. and parts of Canada, and features turn-by-turn directions with voice prompts. Also featured is a single slot CD player with CD changer controls. The RB1 has a built-in fan on the rear for heat dissipation. Sirius Satellite Radio® capable. The MSRP for the RB1 package is $1595.
The RB1 Navigation Radio is designed for selected 2002 and later model Chrysler vehicles, but will also fit some earlier models including all WJ's. The RB1 is available as a factory installed option on 2004 Grand Cherokee models (except Laredo 2WD), as well as on many other 2004 Chrysler vehicles (see list below). It appears that all of the factory installed RB1 systems include the remote 10-disc CD changer as part of the option package.
The RB1 will NOT work in vehicles outside of North America. No maps have been available other than for the U.S. and Canada. There are no future plans to offer maps for other countries. A model RB3 us offered in European countries. See Models RB3/RB4 for more information.
RB1 Navigation Radio features

Description: In-dash AM/FM/CD NAV Radio with 4.1″ screen. All mapping is on one DVD. Built by Alpine for Mopar. Factory installed option on 2004 Grand Cherokees (except 2WD Laredo). The RB1 Navigation Radio combines multiple technologies to determine the exact location of your vehicle and select the best route to your destination. The screen can be switched between "NAV" mode and "Radio/clock" mode. The RB1 uses a proprietary disc format and will not play DVD movies.
Radio features: The radio portion features 30 station presets, 10 each for AM, FM and the Sirius Satellite Radio system (requires Satellite Radio Service activation). The radio also features a CD changer control for the factory optional 10-disc changer. When not needing the use of the NAV unit, the DVD disc can be removed and an audio CD can be played in the same slot. Special Program Type (PTY) feature allows you to search for FM and Sirius Satellite Radio stations by type of music category, from those stations broadcasting a PTY compatible signal. The CD player is compatible with both CD-R and CD-RW discs. The radio or a CD from the changer can be listened to while in the NAV mode.
Operation: First, the navigation system receives location signals from Global Positioning Satellites (GPS) orbiting the earth. At the same time within your vehicle, speed pulse, reverse signal sensors and a gyroscope constantly monitor distance traveled, direction and turn information. Compiling and comparing this data, the Navigation Radio matches your location with the data located on its geographic DVD-ROM, and places your vehicle's location on the map. After inputting the desired destination and routing preferences, the RB1 computes and provides visual routing directions along with voice commands that safely guide you through your trip.
Navigation:
Address book – Store up to 100 personal locations and phone numbers in the system's memory, and create up to ten customer address book folders.
Coverage – There are currently more than 2,600 cities in the U.S. that are mapped with detailed coverage. An updated database disc (P/N 56038642AF) was released in July, 2003. The next data update is scheduled for July 2004. Other minor changes or tweaks will be made in between the major annual upgrades.
Database – Designed and maintained by NAVTECH, a leader in NAV systems technology.
GPS clock – With 8 satellites feeding the GPS-based system, you can quickly adjust your clock to the time zone in which you are traveling. Time is also displayed directly on the map along with your estimated time of arrival, or estimated drive time remaining.
In-motion operation – As a special safety feature, the Mopar RB1 Navigation Radio limits the availability of certain navigation tasks while the vehicle is in motion. Programmable options such as editing the personal address book or inputting a destination will be unavailable and grayed out until the vehicle comes to a complete stop. In addition, when in motion, Point of Interest selections are limited – you can only choose from a list of the last 5 POI listings that were entered.
Note: Starting with DVD disc release P/N 56038642AG (September 2003), the in-motion operation safety feature was revised to allow operation of all functions while traveling under 10mph (convenient while in bumper-to-bumper traffic).
Note: (summer 2008) An in-motion software "hack" has been developed by some enthusiasts. This involves burning a patch file to a disc and loading the disc into the RB1 to update the firmware. This modification is suggested "for off-road use only" and requires the 05064033AF disc software.
Maneuver list – Allows you to review your trip itinerary before you put your vehicle in gear…so if there's a road in your route that you'd rather avoid, you simply tell the system, and it recalculates a new route.
Mapping your destination – 8 ways:
1. Input the street address
2. Select a point of interest
3. Select a Recent Route (stores up to 10)
4. Select a destination from your address book
5. Input a business phone number
6. Input a trip itinerary (up to 10 can be stored)
7. Input an intersection
8. Use the map cursor to select a location directly from your map display
Map cursor – When taking a trip you can access a map of the location you are visiting. You can move your map cursor to a specific coordinate and, by simply hitting "enter", the system will show an address (or coordinates) for that selected site and create a trip route directly to your final destination…even if it's a thousand miles away.
Map zoom – You can select from 9 different zoom scales to increase or decrease map magnification, from 1/20th of a mile up to 350 mile "birds-eye view".
Orientation – The default orientation is "North" on the top of the display. It can also be set to "follow" mode where the direction you are currently traveling is on top.
Points of Interest function – Select the service or business you'd like to visit from a database containing thousands of addresses. With a few touches of a button, you're mapped and ready to roll. Features over 40 main categories to choose from, including ATM's, Hospitals, government offices, restaurants, gas stations, hotels, grocery stores, auto service stations and more.
Route Guidance – You have the option of viewing a turn-by-turn map, full display map, or a combination of both. Roads are classified from 1-5, with a level 1 road being the highest level road such as a highway or freeway, and a level 5 road, for example, may be a country road in a rural area. Generally, the system will try to direct you to the "highest level" road. When you are on "minimize freeways", the system will try to route you on the most direct streets. The system does not have the capacity to track your movements or memorize your favorite routes.
Routing methods – Quickest Route, Minimize Toll Roads, Maximize Freeways and Minimize Freeways provide unmatched customization.
Route Recalculation (automatic) – If you encounter a detour, miss an exit or make a wrong turn the RB1 adjusts to keep you on track. Should you change course from the directions indicated on the display monitor for any reason, the system can automatically recalculate your position, then select and display a new route.
Screen – The screen can be toggled between the NAV display and the Radio/clock display. The power must be on in order to see the clock display.
Smart Key Filtering – When using the digital keyboard to input information, the system makes educated guesses based on previously entered letter combinations and displays only the characters necessary to input your destination
Trail Function – The RB1 features a program developed specifically for off-road use. You can get longitude, latitude and altitude readings. You can also mark, name and save the location so you can find it again on a later trip. And, if you should really get into the scenery and lose your way, you'll discover the unique program has been dropping "bread crumbs" as you've been making your trail, so backtracking to get to your original trailhead is a breeze! The "bread crumbs" tracking feature works only in the Trail Function mode, and will retain in its memory about 150 miles of traveling.
Trip Itinerary – When multiple stops must be navigated, the RB1 can accept up to 10 locations, and then will create the most efficient route to accommodate all destinations in the shortest amount of time.
Yellow pages – Over 5 million business phone numbers are included on the DVD program.
Voice Guidance options – The RB1 not only points the way…but it talks to you! When to turn, and how soon, mile by mile, turn by turn, until you reach your final destination. One of three languages can be selected – English, French-Canadian or Spanish. While in the radio or CD mode, the voice prompt (if activated) will override the radio sound momentarily. The NAV voice volume can be set independently of the radio volume.
You can choose from four voice options:
1. Maximum (two beep tones and voice)
2. Normal (one beep tone and voice prompt)
3. Minimum (tones only, no voice prompt)
4. Off (no tones or voice prompt)
RB1 Vehicle applications
Jeep:
Grand Cherokee 1993-1997: The RB1 can be made to operate in the ZJ series Jeeps, with wiring modifications. But the RB1 radio is a different size radio that what was used in these models so custom dash work may be necessary.
Grand Cherokee 1999-2001: The RB1 will work with all functions in these WJ models (requires the #82207541 radio harness adaptor kit described below). All steering wheel controls for the radio are retained, and while in the NAV mode these buttons will operate selected NAV functions. Due to preprogrammed audio equalization levels that are programmed into the vehicle's body control module, if a signal from the radio is not recognized by the BCM the radio will default to a flat EQ curve. Combined with various levels of speakers used from model year to model year, the sound quality of the audio may be reduced when using an RB1 in these vehicles. So far we have yet to run into anyone in which this was the case. In fact, every single owner we know who has upgraded to the RB1 has stated that the sound quality was noticeably improved.
Using the Chrysler wiring adaptor harness, part # 82207541, the RB1 will plug directly into 1999-2001 WJ vehicle harnesses. A Mopar 10-pin to 8-pin CD changer cable is required for operation of the factory 10-disc CD changer in all pre-2002 WJ's. This cable must be run from the radio back to the CD changer in the cargo area. Cable routing directions can be found Here. The RB1 serves as an excellent system head unit, whether used with the factory speakers and amp or with upgraded aftermarket speakers and amplifier(s).
Grand Cherokee 2002-2004: The RB1 will plug directly into any model 2002-2004 Grand Cherokee. All steering wheel controls for the radio are retained, and while in the NAV mode these buttons will operate selected NAV functions. The RB1 will also operate the factory 10-disc CD changer if so equipped. The small flat antenna for the NAV system also needs to be installed. It attaches easily with the supplied adhesive backing, behind the gauge cluster. Installation directions for the RB1 can be found Here.
Grand Cherokee 2005-up: The RB1 is not compatible with 2005-up model Grand Cherokees. These models feature a new CAN bus system for communications. These new models use the new 5.9 "REC" navigation radio.
Jeep Commander 2006-up: The RB1 is not compatible with 2006 model Jeep Commanders. These models feature a new CAN bus system for communications. Commander models use the new 5.9 "REC" navigation radio.
Jeep Wrangler 2003-2006: The RB1 will work with 2003-2006 model Jeep Wranglers. A special shock-resistant adapter support bracket is required. The Mopar part number for the bracket, which became available in October 2003, is # 82208688. The RB1 can also be custom adapted to work in pre-2003 Wrangler models. Back to 1997 has been confirmed so far.
Jeep Liberty 2002-2007: The RB1 can be easily installed in all Jeep Liberty models, no adaptor cables are required. All steering wheel controls for the radio are retained, and while in the NAV mode these buttons will operate selected NAV functions. The RB1 will also operate the factory 6-disc CD changer if so equipped. See Jeep Liberty RB1 installation photos.
Other DaimlerChrysler vehicles:
The RB1 will work without requiring installation modifications in the following vehicles:
Caravan (2002-2007)
Concorde (2002-2004)
Dakota (2002-2004)
Durango (2002-2003)
Intrepid (2002-2004; model year 2000 also confirmed)
Liberty (2002-2007)
Neon (2002-2006; 2000 SE and 2001-2002 R/T confirmed)
PT Cruiser (2002-2006)
Ram pick-up (2002-2006)
Sebring convertible (2002-2006)
Sebring sedan (2002-2006)
Stratus sedan (2002-2006)
300M (2002-2004)
Town & Country (2002-2007)
Viper (2002-2009)
Wrangler (2003-2006, requires special bracket)
The RB1 will NOT work in the following vehicles that use a newer CAN Bus:
300 (2005-up)
Aspen (2007-up)
Avenger (2007-up)
Caliber (2007-up)
Challenger (2008-up)
Charger (2006-up)
Commander (2006-up)
Compass (2007-up)
Crossfire (2004-2008)
Durango (2004-up)
Grand Cherokee (2005-up)
Magnum (2005-up)
Pacifica (2004-up)
Patriot (2007-up)
Ram pick-up (2007-up)
Wrangler (2007-up)
The RB1 may work in the following vehicles but no confirmations have been made yet for fitment and wiring unless noted:
Cirrus (1995) – Confirmed successful installation
Ram 2500 pickup (2000) RB1 installation project currently underway (March 2005)
Sebring Coupe (2002-04)
Stratus Coupe (2002-04)
300 (2002-04)
Wrangler (1997-2002, confirmed, requires custom wiring modifications)
Pre-2002 models:
The RB1 was not designed to work with 2001 and prior model DaimlerChrysler vehicles, although installation is most likely possible in many models that currenty have the rounded corner style radios. As with the '99-'01 Grand Cherokee's, the radio adaptor harness described above would be required. The RB1 is not compatible with any 2004-2005 Chrysler vehicles that use the new CAN Bus communications system. However, it has been recently learned that the RB1 can be adapted to work in 1990s Chrysler vehicles (like the Cirrus, ZJ Grand Cherokee and Wrangler), more information will be available as we receive it.
Non DaimlerChrysler vehicles
The RB1 can be adapted to work on many different non-DCX vehicles, probably about any somewhat modern vehicle that you can make the RB1 physically fit in to. This would require the normal audio wiring modifications to match the RB1 to the vehicle factory wiring, as well as a modification to tie the RB1's CCD bus system into the vehicles' alternate bus system.
RB1 Specifications:
Manufacturer: Alpine (Alpine Website) / made in Japan
Advertised application: Selected Chrysler 2002-2004 model vehicles (w/22-pin radio connector)
Type: Flush mount AM/FM/CD Navigation Radio with CD Changer controls, DVD based
Screen size: Full color, 4.9″ (4.1″ diagonal actual size) (3-3/4″ x 1-3/4″)   (95mm x 45mm)
Screen area: 6.62 square inches (16.81 sq. cm.)
Mounting size: 1.5 DIN  (3″ H x 5.51″ D x 7.87″ W)   (88.5mm H x 140mm D x 200mm W)
Rear connectors: 22-pin radio, 10-pin CD changer, Nav antenna, radio antenna (no video or audio input jacks)
Antenna: Flush mount, inside dash
Bus: PCI, J1850 bus specification for NAV information
Tuner: AM/FM tuner for US/Canada markets
AM Frequency Range: 530 kHz~1710kHz
FM Frequency Range: 87.7MHz~107.9MHz
Other radio features: RDS (Radio Data System) and PTY (Program Type)
Clock: Auto-set via NAV satellite
Satellite Radio format: Sirius-ready (requires optional kit)
Navigation satellites: Receives GPS signals from up to 8 satellites to display the position and direction of your vehicle
Navigation accuracy: Three satellite signals allow for a navigational accuracy of up to five meters (16.4 feet)
CD Changer operation: Same 10-pin connector socket as on all 2002 and later factory radios
CD Audio: Plays CD, CD-R and CD-RW. Not compatible with MP3
Power: 66 watts total power at 3% total harmonic distortion
Weight: 5 lbs, 7 oz.
Shipping weight: 10 lbs. (RB1 package, in original factory carton)
Mopar RB1 package contents: RB1 radio, NAV antenna, instruction manual, mercury warning sticker, DVD disc, coupon for free update disc, foam strips, basic installation diagram. P/N 82206406 (P/N 82208715 for 2004)
Retail price, USA (MSRP): $1595.00 (not including installation)
RB1 Navigation kits and parts:
About part numbers: Model codes and part numbers for radios and discs can be quite confusing. A 3-digit "sales" code is assigned for each radio in a particular series. Within that model code, "RB1" for example, many different part numbers are assigned during the production run and sales life. Most part numbers start out with a series of numbers, such as "82208715". Revisions after that add a 2-letter suffix, as in "82208715AA" followed later by "AB", "AC" "AD" and so on. Revisions can consist of circuitry updates or changes, firmware fixes and changes, and minor cosmetic changes. In addition, sometimes changing a supplier for a particular part will result in a updated part number. In most cases the higher the last letter of the part number the newer the part. A major change in a part will often result in a totally new part number.
Interchangeability: From what we have seen, all of the "RB1" radio part numbers below are interchangeable between most 2002-up Chrysler, Dodge and Jeep vehicles that have the PCI Bus system. The radio reconizes which vehicle it is in and will display the opening screen logo accordingly for either "Dodge", "Chrysler" or "Jeep". In the 2005 model year Chrysler started switching over to the new Can-B bus system and the new 2nd generation "REC" navigation radio.
Pricing: The prices shown below are the suggest factory list prices and are shown here for reference purposes only. We do not sell these parts on our website. Prices are subject to change without notice.
Item
Part #
MSRP
RB1 navigation radio – Package
Contents
P/N 82206406
P/N 82206406AB
P/N 82206406AC
P/N 82206406AD
P/N 82206406AE(2002-2003 Grand Cherokee)

---

P/N 82208715
P/N 82208715AB
P/N 82208715AC
P/N 82208715AD
P/N 82208715AE
P/N 82208715AF

(2004 Grand Cherokee)

$ 1595.00
to
$ 1660.00
RB1 navigation radio – Head unit only
P/N 56038629AB
P/N 56038629AC
P/N 56038629AD
P/N 56038629AE

Note: The above radios may not compatible in vehicles having the factory Premium sound system, some do not have the circuitry to trigger the external amplifier.NOTE: P/N 56038629AD was recently confirmed to trigger the amp in a 2003 Grand Cherokee Limited.

P/N 56038629AG
P/N 56038629AH*
P/N 56038629AI*

(*Compatible with Chrysler's iPod kit)

$ 1300.00
to
$ 1370.00
Navigation antenna
(included in RB1 Package)
P/N 56038630AAAlternate (same):
P/N 56038734AA
$ 85.00
$ 76.00
DVD Geographic Database discs (RB1 & REC)
Software version #1:
The original release was P/N 56038642AA, followed by P/N 56038642AB, P/N 56038642AC (Nov. 2002) and P/N 56038642AD (January 2003). All of these releases were pretty much identical, all containing the exact same database. 

This disc contains 6.1582 GB of data

---

Software version #2:
The first database update is contained in disc P/N 56038642AF, which was released in early July 2003. This disc features 120,000 miles of new verified data and an increase in the number of Points of Interest (POIs) in the 5 most popular categories (Restaurants, Hotels, Gas Stations, Banks, and Auto Service and Maintenance). In all, coverage was increased by 30%.

This disc contains 6.95 GB of data.

Update release:
In September 2003, disc P/N 56038642AG was released as a running change. It contains the exact same database as the July 2003 release, but contains one revision in the operation of the NAV unit. With this disc, all functions of the RB1 can be operated while traveling up to 10mph. Prior versions restricted functions such as data entry unless the vehicle was at a complete stop. This allows full use of the unit while in slow traffic.

This disc contains 6.9502 GB of data.

U

pdate release:
In November 2003, new discs were released that were exactly the same as the previous version. The only difference was that the part number was completely changed, from 56038642AG to 05064033AA. A few months later a second disc with the same part number was issued – this one having some slight changes. The main difference is that it fixed some POI information that was missing or incorrect for areas of Texas.

In addition, for the Sirius radio option both title and artist information is now displayed at the bottom of the screen without having to toggle between them.

This disc contains 6.9515 GB of data.

Update release:
In July 2004 a new disc was released, P/N 05064033AC. One of the main feature changes is that the clock will now be displayed when the RB1 is "Off", a welcome feature for vehicles like the WJ which do not have a separate clock.

This disc contains 6.8685 GB of data.

Update release:
The 5064033AD version was released on February 15, 2006 and contains the same firmware with a significant increase in the map data section and new subdivisions. Three more provinces were added for Canada, New Brunswick, New Foundland/Labrador and Nova Scotia.

This disc contains 7.73 GB of data

Update release:
The 5064033AE version was released on September 15, 2006 and contains significant increases in the map data section and new subdivisions. This release contains no firmware updates for the RB1.

This disc contains 7.59 GB of data

---

Software version #3:
The 5064033AF version was released on February 10, 2008. It contains over 6.1 million miles of road and offers more than 8 million points of interest including 471,000 restaurants, 69,000 hotels, 116,000 ATMs and 93,000 gas stations. As with the prior "AE" release, the updated mapping software only covers the 48 continental states and the 9 Canadian Provinces.

This disc contains 6.81 GB of data

---

Software version #4:
The 5064033AG version was released in December 2008. It contains over 6.1 million miles of road and offers more than 8.8 million points of interest including 688,900 restaurants, 83,600 hotels, 121,800 ATMs and 115,000 gas stations. As with the prior "AF" release, the updated mapping software only covers the 48 continental states and the 9 Canadian Provinces.

This disc contains (tba) GB of data

New and expanded detailed coverage areas include:

– Sebastian, AR
– Barstow, Butte, Fresno, Imperial, Kern, Kings, Madera, Nevada, Placerville, Roseville, San Bernardino, San Diego, San Luis Obispo, Santa Barbara, Sutter, Trumbull & Yuba, CA
– Clear Creek, Eagle, Grand Junction, Pitkin, Pueblo, Summit County &' Gilpin CO
– Bay, Citrus, Clay, Hernando, Highlands, Lake, Marion & Okaloosa, FL
– Adams, Bloomington, Champaign, Coles, Jackson, Kankakee, Know, La Salle, Macon, Peoria, Tazewell, Vermillion & Williamson, IL
– Monroe, IN
– Shawnee, KS
– Cambridge, Cumberland, Denton, Easton, & Salisbury, MD
– Allegan, Bay, Berrien, Calhoun, Ionia, Isabella, Jackson, Lenawee, Midland, Muskegon, Saginaw, St. Joseph & Van Buren, MI
– Kennebec, MN
– Missoula, MT
– Alamance, Catawba, Davidson, Fayetteville & Onslow, NC
– Dona Ana, NM
– Cayuga, Lake Placid, Malone, Ontario & Plattsburgh, NY
– Clark, Stark, Warren & Youngstown, OH
– Franklin, Lawrence, Lycoming, Monroe & Pittsburgh, PA
– Greensville, SC
– Angelina, Bowie, Brazoria, Gregg, Hunt, Jefferson, Johnson, Lubbock, Nacogdoches, Orange, Smith, Walker, Wichita & Houston, TX
– Washington, UT
– Augusta, Emporia, Greensville, Harrisonburg, Montgomery, Northampton, Powhatan, Rockingham, Staunton & Waynesboro, VA
– Rutland, VT
– Spokane & Yakima, WA
– Eau Claire, WI

---

Firmware updates:

Firmware is updated on the RB1 Navigation unit via the DVD Navigation discs. Future releases will contain, in addition to database updates, new screens and other updates or operational revisions. Database revisions will be made annually, starting in July 2003. Non-database revisions and changes may be implemented as running changes along the way.

Software version #1:September 6, 2002:
P/N 56038642AAOctober 4, 2002:
P/N 56038642ABNovember 2002:
P/N 56038642AC
Database 05.0030.060602.29
Software 01.20.00February 25, 2003:
P/N 56038642AD
Database 05.0030.090602.31
Software 01.30.00

Software version #2:July 27, 2003:
P/N 56038642AF
Database 05.0202.00.041803
Software 02.05.00September 10, 2003:
P/N 56038642AG
Database 05.0202.00.041803
Software 02.16.00November 2003:
P/N 05064033AA
Database 05.0202.00.041803
Software 02.16.00Early 2004:
P/N 05064033AA
Database 05.0202.00.080703
Software 02.20.00April 26, 2004:
P/N 05064033AB
Database 05.x
Software 02.2x.00July 15, 2004:
P/N 05064033AC
Database 05.0303.00.031604
Software 02.30.00February 15, 2006:
P/N 05064033AD
Database 05.0404.00.200521.0005
Software 02.30.00September 15, 2006:
P/N 05064033AE
Database: 05.0503.00.072506
Software: 02.30.00

Software version #3:February 10, 2008:
P/N 5064033AF
Database 05.0702.00110507
Software 02.31.00

Software version #4:December 10, 2008:
P/N 5064033AG
Database (tba)
Software (tba)

Software version #5:March 2009:
P/N 5064033AH
Database (tba)
Software (tba)

Software version #6:November 2009:
P/N 5064033AI
Database (tba)
Software (tba)

Software version #7:2010:
P/N 5064033AJ
Database (tba)
Software (tba)

$ 204.00 (all)
Radio harness adaptor for installing the RB1 (or other 2002-up radios) into 1999-2001 vehicles22-pin to dual 7-pin for installing the RB1 (and other 2002-up radios) into selected 1999-2001 Chrysler vehicles. Includes antenna adaptor.)
P/N 82207541Superseded by
82207541AC
$ 102.00
CD changer cable for use when using or installing a CD changer and RB1 (or other 2002-up radios) into 1999-2001 vehicles10-pin to 8-pin, required when installing the RB1 into 1999-2001 vehicles equipped with the factory 10-disc changer. This cable replaces the existing CD changer cable and must be run from the CD changer in the cargo area to the head unit.

This cable is also the same cable used when adding a CD changer to any 2002-2004 Grand Cherokee, or when installing a 2002-2004 radio and changer into a 1999-2001 model.

NOTE: If installing a factory CD changer along with the factory Sirius satellite system, purchase the Song/Artist cable insread of this cable. For more information see Sirius satellite radio.

P/N 05080971AAPinout
$ 39.00

Tips on buying a new or used navigation unit online from eBay or from non-authorized dealers

If you are buying a navigation unit online from a non-authorized dealer note that you will NOT have a factory warranty. It is important to buy from a trusted source with excellent references, some of which offer their own warranty. Be sure that in addition to the radio that you receive the correct navigation antenna, latest navigation disc and preferably the owner's manual. There have been a noticeable amount of problems with the joystick controls breaking on REC navigation radios. This is due to a design flaw that was fixed on radios built after mid-September 2005. Joysticks have also been damaged in shipping due to poor packing by those selling used units, which rarely come in their original factory packaging. Assure that the seller will provide a non-DOA or longer guarantee, and that the unit will be carefully packaged.
RB1 FAQ's: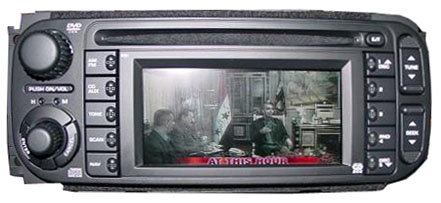 Will the RB1 fit in my DaimlerChrysler vehicle?
See Vehicle applications above for a list of applicable models.
Where does the antenna mount and how large is it?
The antenna is very small and mounts inside the dashboard. On the Grand Cherokee it is installed on a ledge behind the instrument cluster and is totally hidden. The antenna plugs into a special connector on the back of the RB1.
Can I use the navigation software in my computer?
No. This proprietary software is devoted exclusively by Alpine for the sole purpose of navigation.
Can I play movies or other DVD type discs?
Not as it comes from the factory. The RB1 is designed to only read the special DVD-ROM Navigation disc. However, in the spring of 2004 an aftermarket company began offering modified units in which input jacks are added to the rear. This modification allows an external A/V source, such as a portable DVD player, to be plugged into and displayed on the RB1's screen. The mod does not allow you to play a DVD movie directly in the RB1, and is somewhat expensive (around $400 not including the RB1). One company that offers this upgrade is tvandnav2go.com.
Which audio CD formats are supported?
CD, most CD-R (recordable CDs) and most CD-RW (rewriteable CDs). MP3 is NOT supported.
Will the radio or CD still play while using the Navigation functions? Yes, you can play the radio, or CDs from the CD changer while in the Navigation mode. The Navigation DVD-ROM must be in the RB1 disc slot for the Navigation system to function.
What about free upgrade disc offer?
This offer was only valid for customers who purchased RB1 units starting from the original introduction in November 2002 up until mid-September 2003. Buyers were given one year from the original date of RB1 purchase to mail-in and redeem the coupon for the free disc.
What is included on the update discs?
Map and other data is continuously being updated and revised. Update discs include the latest mapping data, new and revised business listings, as well as additional screens and/or updated features. The July 2003 release added full coverage to the database, which means that all additional roads in the inter-town areas have now been mapped, although they are not all attributed or verified. This greatly enhanced the coverage, including 120,000 miles of new verified data and an increase in the number of Points of Interest (POIs) in the 5 most popular categories (Restaurants, Hotels, Gas Stations, Banks, and Auto Service and Maintenance). In all, coverage was increased by 30%. Future releases will include increasing amounts of field-verified data until all information is verified. After that releases will include updates of new developments, addition of new areas, and new POI information.
Does the RB1 have its own speaker?
No, it works through the vehicle sound system. During voice commands the radio is automatically muted. The volume for the voice commands can be raised or lowered independent of the radio volume, but only during a voice command. Starting in 2004, the voice output was changed from playing on all speakers to playing on just the left front speakers.
What are the "RDS" and "PTY" radio features?
RDS stands for "Radio Data System", a service provided by FM Radio Stations. In addition to the conventional music and voice contribution, information is transmitted in the form of encoded digital signals that are decoded by any RDS compatible car radio (or home radio to a limited degree). A radio station must have the appropriate hardware and software installed to support RDS.
PTY is part of the RDS function and stands for "Program Type", a feature allows you to search for stations by type of category (i.e. country, classical, rock, news). When "PTY" is selected and you press the ENTER key, the current category is displayed. Pressing the SEEK button tunes the unit to the next station that broadcasts the chosen program type. Pressing the SCAN button searches the unit for all music categories. Not all radio stations broadcast the PTY signal.
The USA supports RDS at a lower level (station name and type only) while the vast majority of FM Stations throughout Europe and Britain feature Dynamic RDS, a more advanced system that includes traffic announcements and other features. RDS data can also be used to transmit the current time and date, as set by the radio station. A clock on an RDS radio never has to be adjusted and will automatically set itself for daylight saving time.
How do I clean the screen?
The screen should be cleaned with a soft dry cloth. A high-quality camera lens cloth works best for this, available at any camera store. No liquids should ever be used to clean the screen.
NOTE: Additional FAQ's relating to the operation and features of the Navigation Radio can be found in the RB1 owner's manual.
RB1 Screen shots
Trail function screen and tone adjustment screen

Map display, Written Directions and Points of Interest screens.
Sirius Satellite Radio option

RB1 Navigation radio shown with optional Song Title / Artist display feature
For use with the RB1 as well as selected 2002-up Mopar production radios that have a "Mode" button. Requires Receiver/antenna kit plus specific vehicle installation kit. Service subscription required. $15.00 initial activation fee, may be waived when satellite option is purchased with a new vehicle.
For detailed Sirius Satellite Radio information, wiring diagrams and installation tips, see our Sirius Satellite Radio page.
Navigation radio safety guidelines
Warning: Please read and follow the following safety precautions before operating the RB1, RB3 or RB4 Navigation Radios. Failure to do so may result in injury or property damage.
Do not operate the product while driving. Always stop the vehicle in a safe location before using the system.
Do not use the navigation system to route you to emergency services such as police and fire stations or hospitals and clinics. Not all emergency service locations are contained in the database. Please use your own judgment and ask for directions in such situations.
Glance at the screen only when necessary and safe to do so. If prolonged viewing of the screen is necessary, pull over at a safe location.
Road conditions and regulations take precedence over information contained on the map display. Observe actual traffic restrictions and circumstances while driving.
Stop use immediately if a problem occurs. Failure to do so may cause injury or damage to the product. Return it to your authorized DaimlerChrysler dealer for repair.
Do not place fingers or foreign objects into the CD/DVDROM insertion slot. Doing so may result in injury or damage to the product.
Always check the CD player for discs before inserting another disc. Failure to do so may cause damage to the system.
There may be situations where the navigation system erroneously displays the vehicle's location. Use your own driving judgment in this situation, taking into account current driving conditions. Please be aware that in this situation the navigation system should automatically correct the vehicle's position within a few minutes.
Take care when removing a disc from the CD player. The disc might be hot.
Make certain that the volume level of the monitor is set to a level that still allows you to hear outside traffic and emergency vehicles.
The map database is designed to provide you with route suggestions and does not take into account the relative safety of a suggested route or of factors that may affect the time required to reach your destination. The system does not reflect road closures or construction, road characteristics (i.e. type of road surface, slope or grade, weight or height restrictions, etc.), traffic congestion, weather conditions, or any other factors that may affect the safety or timing of your driving experience. Use your own personal judgment if the navigation system is unable to provide you with an alternate route.
Export model Alpine/Jeep NAV systems
For the export market in model year 2002, Jeep featured this large-screen NAV unit. We have never been able to track down any further information on this unit.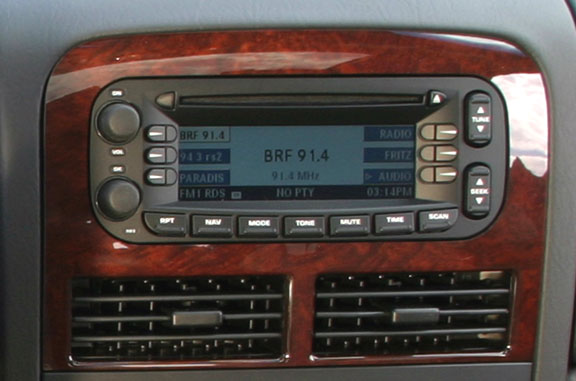 2003 model RB3 Navigation unit, CD-based, outside North America only
Next generation Navigation Radio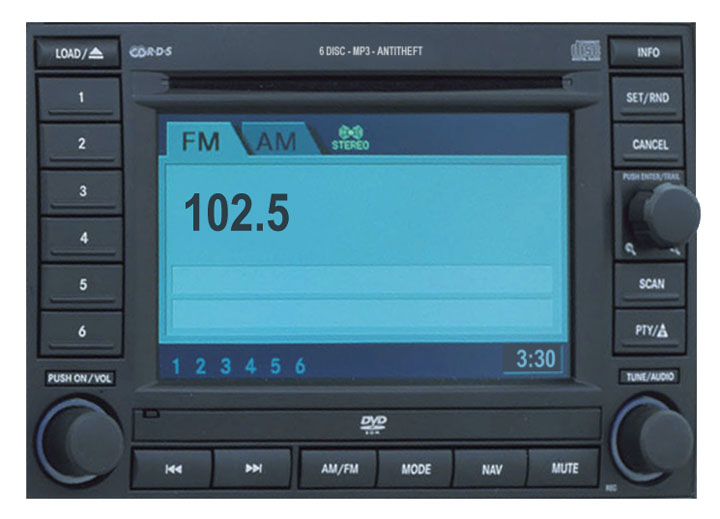 A peek ahead? New AM/FM/CD/ Navigation Radio with internal 6-disc changer, separate DVD tray, MP3 playback, Anti-theft features and more…
Note: The Nav unit shown above was originally unveiled on this web site more than a year ahead of its release. It is the model "REC" that is used on many of the new 2005 Chrysler, Dodge and Jeep vehicles. For more information on this unit see: http://www.wkjeeps.com/wk_nav.htm. The new REC radio is not compatible with most pre-2005 models as it is based on the new "CAN" communications system.
In-cluster Navigation system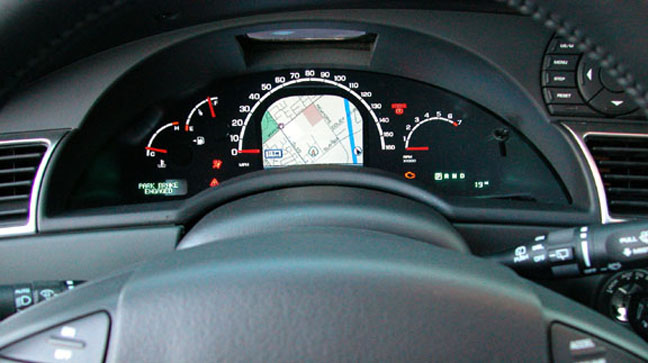 New 2004 Pacifica instrument cluster NAV system. This style may be offered in other Chrysler vehicles in the future if it proves to be popular.