Here are a couple of photos of Joe (KB7QHU) and Tom (KC7ADU). We spent the day in the Southern Bradshaw Mountains on the 1st of October, 1999. Nice scenery, nice trails, nice stories, and everyone made it back under their own power! These photos are taken on Walker Gulch Trail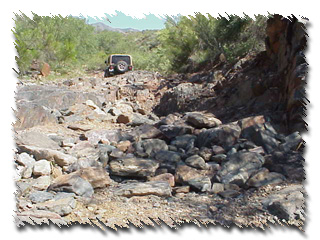 This is my Jeep right after I finished the rock steps.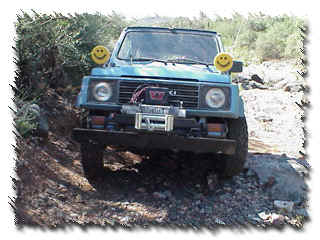 Here is Joe, just coming up over the top after me.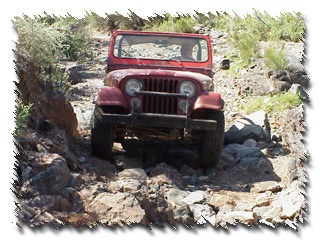 Tom gets lined up for his run over the steps.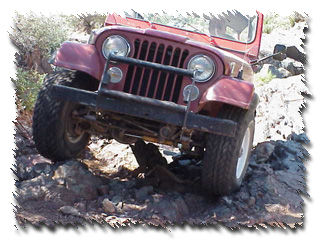 Looking good so far. He is almost over the last big one at this point.