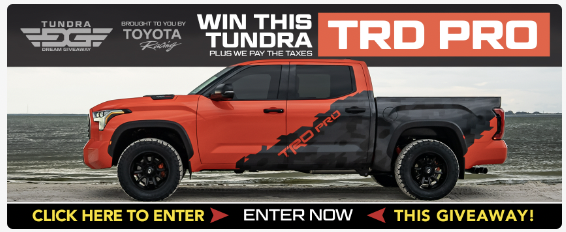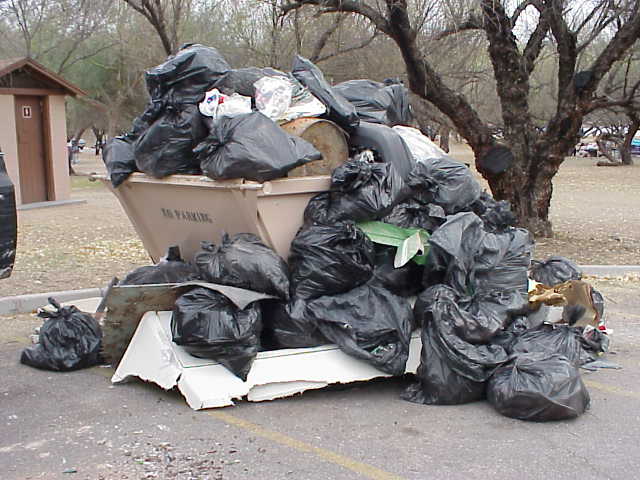 by the Arizona Virtual Jeep Club
I belong to the Arizona Virtual Jeep Club. We sponsored a clean up of the Saguaro Lake Coves area, about 45 minute NE of Phoenix. This area is used extensively by boaters, who can access these protected coves, for over night camping. They are also used by off-road folks for the same reason. Unfortunately, there seems to be a terrible amount of trash left behind. It is not all from the boaters, since the trails leading into these coves are littered with trash and bear cans. It's those kind of folks that give the responsible OHV users a bad name.
We had about 20 Jeeps turn out for the cleanup on a Saturday morning. The picture above is a shot taken at 4:30 PM when the day was done. There would have been a lot more bags but many of the folks were saving out the aluminum cans (our group gave them to a couple who buys books for kids). The park rangers had a truck on site early the following morning to haul away the trash. (The dumpster was empty when we started.)
It was my first time to the Coves area. I spent Sunday running the trails with several new found friends (met them Saturday evening at the group's camping area). We had a great time climbing the hills. It was the first opportunity for me to check out my new Detroits with 4.56 gears in my TJ. The rocks I've been so use to climbing over had been replaced with holes and moguls big enough to swallow 1/2 a Jeep. The Detroits performed flawlessly. Traction is the name of the game on these hills and they demand it non-stop.