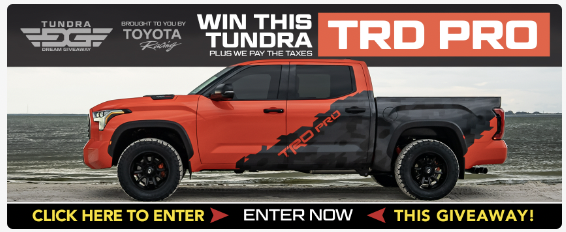 How accurate this info will be for you is up to you to decide. Since I own a '98 4.0L TJ, I'll list some of the common things I am always looking up in the factory service manual (and as I find the info, for other models as well). In the cases where I find 2.5L related information, I will include that too. I've also updated the list, where applicable, with info from an '04 factory manual. Note that unless otherwise specified, these values are for a stock vehicle. As we all know, any modifications to a vehicle can result in changes to the values I have listed below. Ultimately, you are responsible to ensure you have the correct information for your vehicle configuration.

Engine Oil
2.4L 5 quarts 10W-30
2.5L 4 quarts 10W-30
4.0L 6 quarts 10W-30

Cooling System


2.4L 9 quarts
2.5L 9 quarts
4.0L 10.5 quarts
Manual Transmission
AX-5 3.3 quarts
AX-15 3.25 quarts
NV-1500 4.8 pints
NV-3500 4.2 pints
Automatic Transmission*
32RH 17.1 pints
30RH 14 pints
42RLE 17.6 pints (dry fill)

Transfer Case
NP-231 2.2 pints ATF+ or Dexron II
NP-241 4.2 pints ATF+4
Lower Control Arms
Front Axle bracket nut 85 ft. lbs.
Front frame bracket nut 130 ft. lbs.
Rear Axle and Frame nut 130 ft. lbs.
Upper Control Arms
Axle bracket nut 55 ft. lbs.
Frame bracket nut 55 ft. lbs.
Stabilizer Bar
Retainer bolts 40 ft. lbs.
Link nut/bolt 40 ft. lbs.
Track Bar
Front – Frame/65 ft. lbs.
Front – Axle/55 ft. lbs.
Rear – Frame/74 ft. lbs.
Rear – Axle/74 ft. lbs.
RE Front Adj. Track Bar
Frame bracket nut 160 ft.
Axle bracket bolt 74 ft. lbs.
Rear Drive Shaft
Rear yoke 14 ft. lbs.
U-bolt NAPA Part # 534-10
(part number not confirmed by me)
Front Drive Shaft
Rear yoke 20 ft. lbs.
Front yoke 30 ft. lbs.
D-30 axle
Gear lube 2.5 pints GL-5
80W-90 or 75W-140 synthetic

Diff cover bolts 30 ft. lbs.




Wheel lugs 100 ft. lbs.


Axle Nut 175 ft. lbs.
D-35 axle
Gear lube 3.5 pints GL-5
80W-90 or 75W-140 synthetic Diff cover bolts 30 ft. lbs.


Wheel lugs 100 ft. lbs.

D-44 axle front & rear
Gear lube 4.0 pints GL-5
80W-90 or 75W-140 synthetic,
Rubi = 75W-140 synthetic
Diff cover bolts 30 ft. lbs.


Wheel lugs 100 ft. lbs.

Oil Filter
Purolator PL14670 – standard size
Purolator PL30001 – large size **
Fram PH-8A – also an oversize filter ** my preference
* DexronII fluid is NOT recommended for Chrysler automatic transmissions
I constantly get requests as to the brand of fluids I use in my TJ. I certainly have not tried everything out there, far from it in fact. Quite some time back, I decided that this TJ was going to last for a while (I can't afford the time and money to keep building more of them when the old one wears out). So this is the first vehicle that runs mostly synthetic fluids in the 30+ years I've owned vehicles. So I'll list those brands that I'm using and any comments that may be applicable to their selection.
Manual Transmission – If you have a TJ with either an AX-5 or an AX-15 transmission, do NOT follow the transmission fluid recommendations in the owner's manual. It is a misprint. The factory service manual (FSM) does have the correct information in it. That being said, I use Redline MT-90 or Redline MTL fluid in my AX-15. The GL-3/4 rating of this fluid means it does not have the harmful additives that cause synchronizer wear as experienced when running GL-5 rated fluids. When I switched to MT-90 (shortly after getting the TJ), the cold weather 1st to 2nd gear shift problem that the AX-15 is well noted for became virtually a non-issue. After running MT-90 for several years, I decided to try their MTL fluid. MTL is almost the same except that it is slightly lighter weight. I found that the last little bit of cold weather shifting problem that MT-90 almost cleared up was gone when MTL was used. Redline is a very respected name and I don't think you can go wrong using it. I've never found it in the local AutoZone, Pep Boys, etc. type stores. I pick mine up from a performance shop that caters to the speed crowd. You can find it on-line too. I believe Summit Racing carries Redline Oils. It is highly unlikely you will find Redline at the usual auto parts store (AutoZone, Checker, PepBoys, etc).
If you have a TJ with the NV3500 transmission, lots of folks use Penzoil Synchromesh manual transmission lube. Others prefer Royal Purple Synchromax fluid. Any lube that meets Chrysler standard MS-9224 will work.
Transfer Case – I use Valvoline ATF+3 or Valvoline Dexron II in the NP-231 t-case. I should note that in the '98 FSM, it says that ATF+ is recommended. In the '04 FSM, it says that ATF+4 is recommended (for the same transfer case). It would seem that Chrysler has moved along to the newer fluids as they were introduced even though the NV-231 stayed the same. I'm sure the newer fluids probably bring something better to the table but it would seem (from Chrysler's own documentation) that it doesn't matter too much.
Differentials – I use Mobil 1 75W-90 gear lube in both the front and rear differentials (D30 and D44 respectively). This is a GL-5 rated synthetic gear lube. Since I don't have problems with fluid contamination (such as getting water in the differential), I only change the fluid annually. The couple of extra dollars it costs for Mobil 1 is not an issue and the hard work that the ring and pinion gears see warrants a good lube, in my opinion. Some folks who live in wet areas change their diff fluids multiple times per year (water gets into the housing) and so opt to use regular dino oil versus synthetic.
Power Steering – In my opinion, this is one of the most overlooked fluids in the vehicle. If you are pushing over sized tires through the rocks and rutted trails, you owe it to your power steering system to routinely change the fluid. Why chance an expensive pump and steering gear box because you don't do a $10 fluid change? I've used Valvoline power steering fluid since my first change. It is readily available at most any auto parts store and reasonably priced. I change mine annually, along with the diffs, tranny, etc.
NOTE: ATF+4 is required on 2003 and newer TJs because Jeep switched the steering from Saginaw to a Mercedes Benz power steering system that year. 2002 and older TJs require power steering fluid.
Brake fluid – I use DOT-3 brake fluid. I can't say I have a favorite brand but I do stick with the brand names. In the past, I've used Valvoline fluid and found no problems with it. The important thing is to always use fresh fluid from a sealed container. I prefer buying the smaller containers for this very reason. Brake fluid will suck moisture out of the air and this contaminates the fluid. Using it from a fresh container will help ensure you always have clean fluid.
Engine coolant – I have no brand loyalty here either, but do use a name brand, such as Prestone. I would recommend you consult your owner's manual or the FSM for your year vehicle as some TJs come with the lifetime coolant. If I remember correctly, you don't mix some of these new coolant types with the older types. Follow the specs in the owner's manual.
Engine oil – I have been running Mobil 1 10W-30 virtually since day one. I only average 10K miles per year which means I see about 3 oil changes per year. The extra $$ spent on full synthetic engine oil is worth it to me. Since '89, I've had two other Jeeps with 4.0L engines in them. Both of them developed rear seal leaks by the time they had rolled up 75K miles. This is not at all an uncommon problem with 4.0L engines. So far, so good….I'm within a couple of months of hitting 75K miles and the rear of the engine is still nice and dry. Is this due to the Mobil 1 oil? I don't know….but I do know that I also have no engine noise like I did on my '95 XJ. I believe it was piston slap but never actually checked into it. Anyway, my 4.0 is as quiet as the day I bought it and I am expecting it to remain that way for some time to come.
Here are some various write-ups that cover a variety of tasks that you may encounter while performing routine maintenance on your vehicle.
Front Brakes: Replacing the rotors and pads
Changing Manual Transmission Fluid
Driveshaft U-Joint Replacement