I was in Troy's shop today when the new power plant for the rock buggy arrived. Having never seen a Scat V4 high performance engine, I snapped a few photos of it. These pics and hopefully more (as I can snap them) will be a simple digest of a rock buggy build up. It won't be a how to like most of the other information on this site….just a collection of comments and photos as the project progresses.
Monday, May 1, 2005 – the Scat V4 power plant arrives at the shop. Jessie and Chris drove to Reno over the weekend to pick up the engine from the seller.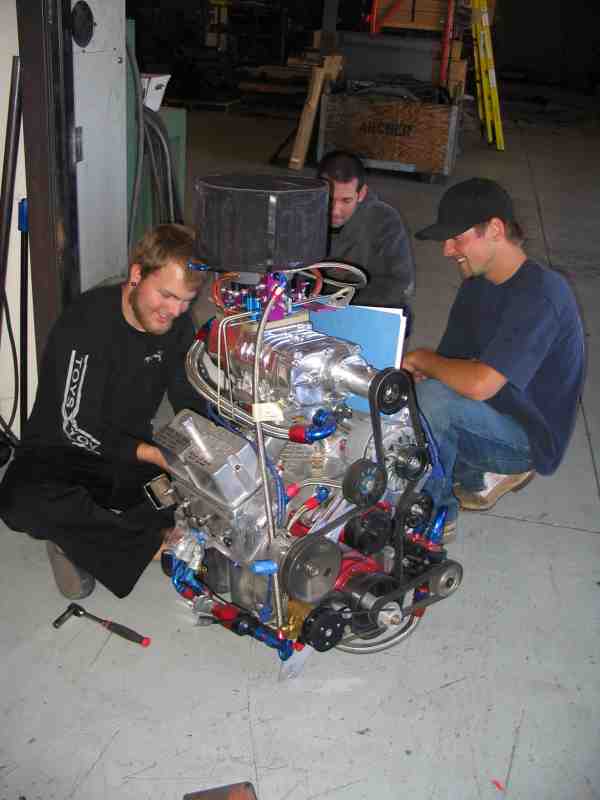 Jessie and Chris look over the V4 engine. No Jessie, you can't put it in your pickup truck!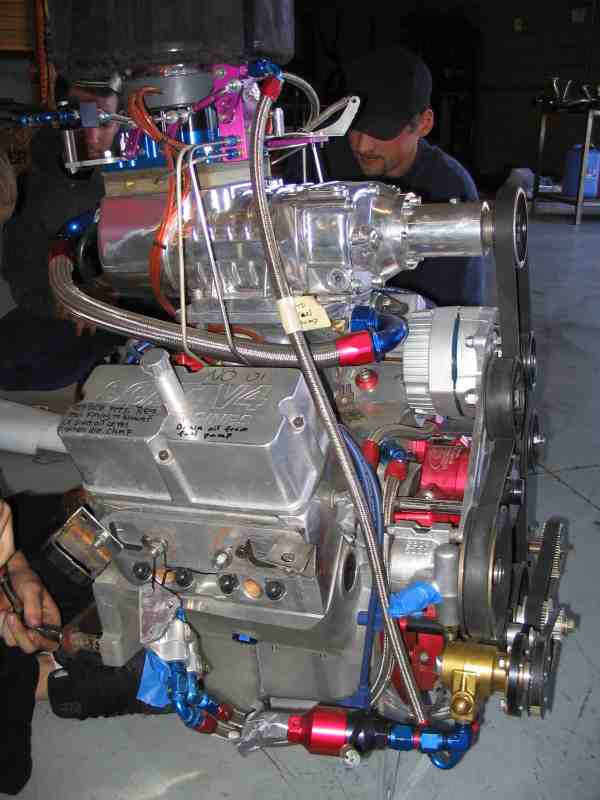 Dry sump oil pan and pump, 100 PSI mechanical fuel pump for the injectors, electric water pump, power steering, and an alternator. Depending on what all is added or removed from the engine, the engine is expected to tip the scales between 180 and 225 pounds.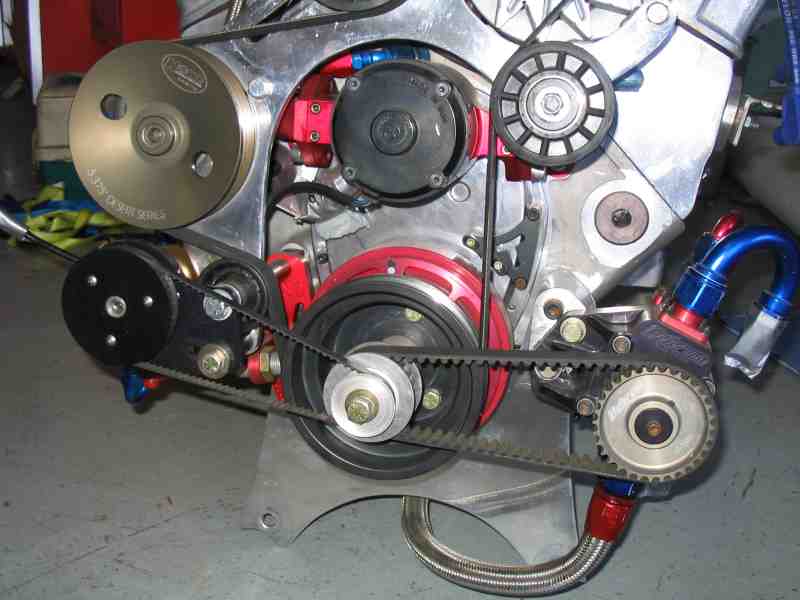 No rock buggy engine is complete without its own supercharger. On alcohol, the engine is designed to produce about 580 HP. It is expected, once set up for the buggy, to provide about 480 HP with 450 pound feet of torque with gas. Once on the dyno, those numbers can be firmed up. Expected boost from the supercharger will be in the neighborhood of 14 pounds.
The engine is built from a Chevy block. The middle two banks of cylinders are cut out of the block and the front and rear sections are then welded back together to produce the V4 engine. You have to admit that having that little puppy sticking through a hole in the hood of your TJ would look pretty wicked.