Some of the folks like to keep the factory look and feel of the dash panel when doing their modifications.
For those that want to add a set of fog lamps, using the factory fog lamp switch is certainly an option. Unfortunately, the switch doesn't come with any wiring information.
I thought some of you may benefit from a wiring diagram for the factory switch.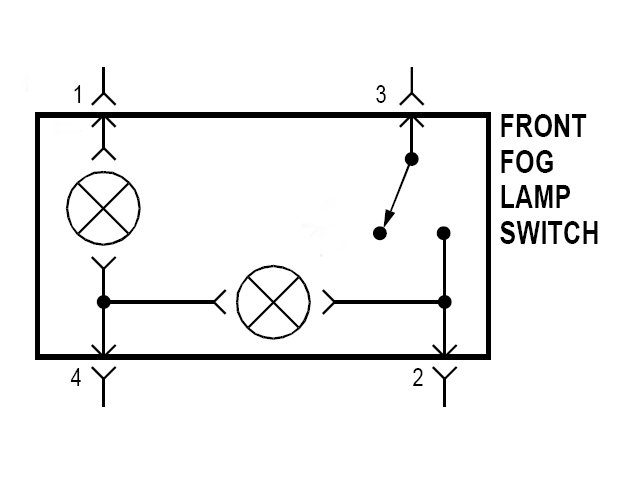 Pin 1 = dimmer control (variable + voltage from dashboard dimmer)
Pin 2 = + 12 volt switched output (for your fog lamp control relay)
Pin 3 = +12 volts in (from battery or other +12V source)
Pin 4 = ground
Not much else to say about it…..it is pretty straight forward once you know what each pin is for.
Enjoy your Jeep and remember to TREADLightly!