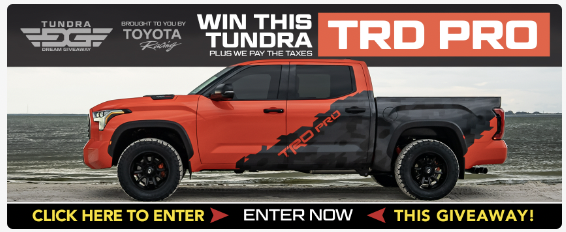 A couple of weeks ago, I received an e-mail from a site user, JasonB, who mentioned that the info in my relay modification that allows factory fogs and high beams to operate at the same time was a little different for his newer TJ. The location of the relay had changed (from that of my '98 TJ). I asked him if he could provide a few photos to go with his information and he was kind enough to oblige. So a big thanks to Jason for providing the updated information for the newer TJ owners!
Here are his comments….
Just wanted to let you know that newer TJs have the relay in the power distribution box under the hood next to the air box instead of behind the glove box. The exact same mod to get the fog lights to stay on while the high beams are on still works. To make sure I didn't screw myself out of fog lights, I called Auto Zone and found the relay by Duralast for $10. It's bone white, stands out like a sore thumb against all the factory black relays, can be written on for ID, and didn't mod the original in case you need them to go out for inspection. Just thought I might pass this on in case you wanted to update your write up to include the newer TJs Thanks! JasonB
Here are a few of the photos that Jason included.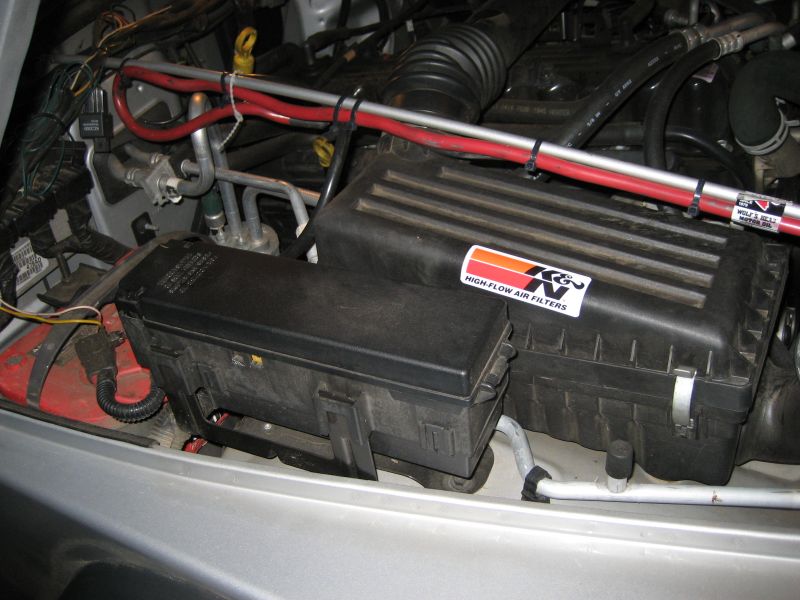 The power distribution center is located adjacent to the air filter box.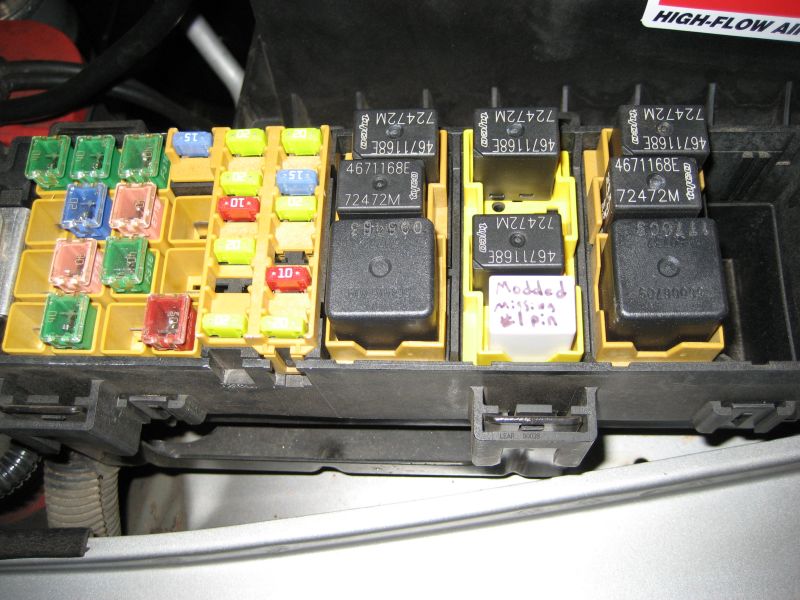 You can see Jason's new relay (white) installed in the power distribution center.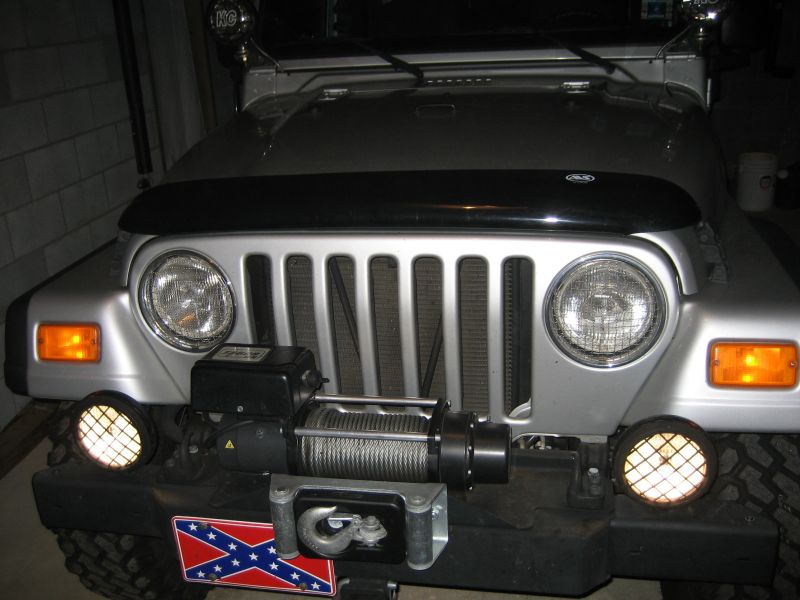 A photo with just the fogs lights turned on.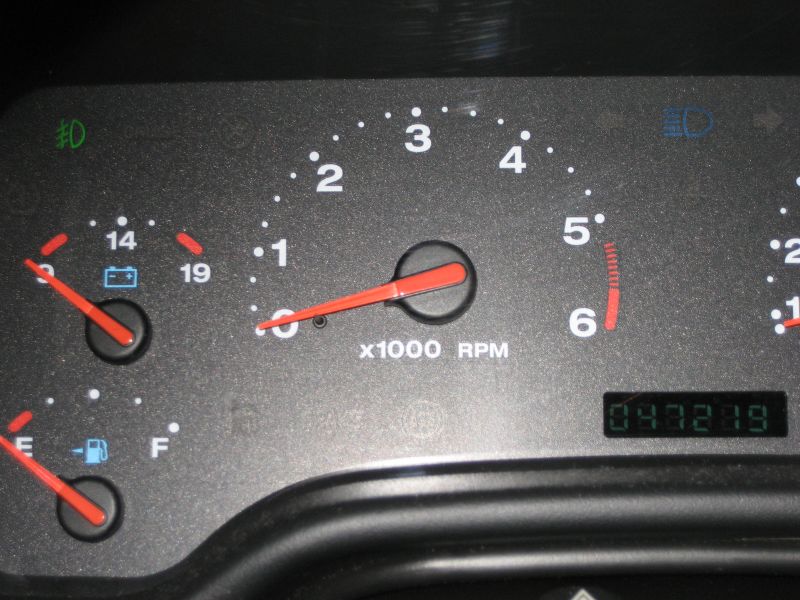 The instrument cluster indidcating that both the high beams and the fog lights are turned on.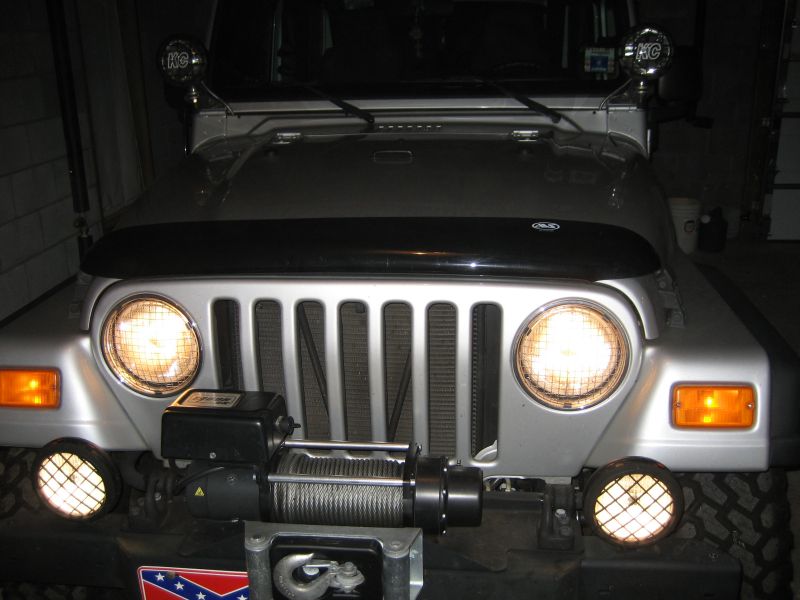 Sure enough, a check up front shows both sets of lights shining bright.
I will throw out a caution about using this configuration while driving on a regular road or highway. I would reserve the use of this condition for when you are off-road and picking your way along the trail. Don't blind other driver's on the highway.
Thanks again Jason for the updated info and photos. Nice looking TJ!