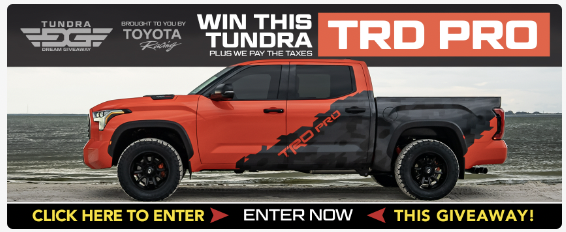 I'd had my current GPS receiver for a few years. I had picked it up used, from a friend, as I had the two Garmin GPS receivers that came before it. So when a co-worker mentioned he had a GPS for sale, I inquired as to which one it was. It was a Garmin 60CS and he would bring it to work the next day for me to check out.
A Garmin III+ has been in my TJ for quite a while and still works just fine, but the thought of a newer color model with more memory sure sounded good. I surfed over to the Garmin website and looked up the 60CS. Ahhh….still a current production unit…that was promising. 56 MB of internal memory, no memory card option, but I could live with that. 10,000 track points for marking a trail (5+ times more than I have now). A serial and USB port (not at all common on the Garmin receivers). An electronic compass and a barometer…..never had that before but it may come in handy. The color display was made for sunny conditions. WAAS enabled for higher accuracy…..and it used just 2 "AA" batteries for about 30 hours of operation. And if all that wasn't enough, the trip page had enough configurable fields to satisfy anyone, including a pair of timers that kept track of when you moved and when you were sitting still.
The good part was that aside from my existing GPS mount, the rest of my Garmin accessories (cables and software) would all work with the 60CS. For once, I wouldn't have to spend a bunch $$ to replace existing accessories because of an upgrade.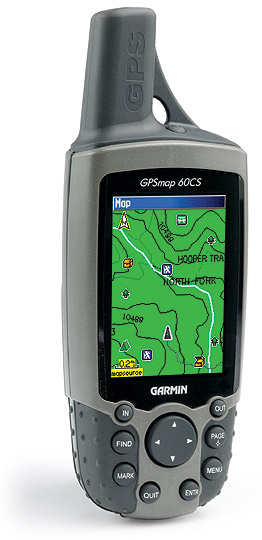 BillG brought the 60CS in to work the next day and I bought it right then and there. I had read enough on-line reviews to realize that the unit would completely satisfy my off-road needs and then some. I appreciate the many options and features that I can configure for my needs. Many of the newer GPS receivers, which are quite expensive, are dummied down for the average consumer….and I simply do not like the restrictions that come with them. They are great for finding things on the freeway and in the city, but lack many of the basics needed for off-road navigation.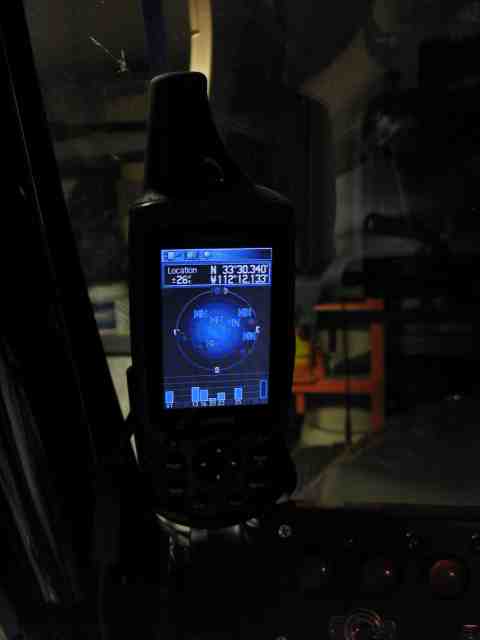 The 60CS is even smart enough to figure out that it needs to change its color scheme for night time viewing. Since it knows where you are and it knows the sunrise and sunset times for your location, it can easily configure the display for the appropriate viewing setup. Of course, you can still pick and choose what you want rather than letting an auto setting manage it for you.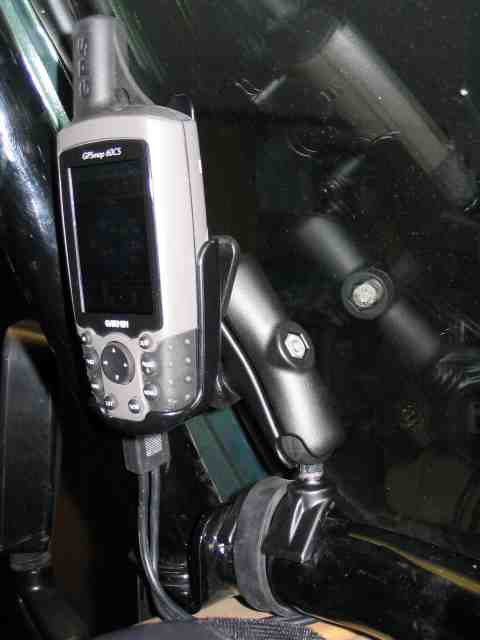 Since the 60CS's display is oriented in a vertical only format, I took the opportunity to get a new mount that would attach to the sports bar. After a number of recommendations to check out the Ram Mount system, I went to their web site to look around for some possible mounts.
Ram Mounts are a component oriented system. They use a universal ball and socket mounting system that allows you to mount practically anything anywhere. You purchase a holder for a specific model of GPS receiver. It in turn attaches to one or more other components to form the remainder of the mounting system.
In my case, there are four components; the GPS holder, a 1″ ball plate that attaches to the holder, a 3″ arm with double 1″ ball sockets, and a 1″ ball base that mounts to the sports bar. Once all the components are connected to each other, you have a mount that is quite configurable and can be positioned in a variety of positions. When you find the setup that is just right for you, a tensioner in the arm is tightened which locks the mount into position. Want to change it later….just loosen the tensioner, reposition the mount, and tighten it again….takes about 10 seconds if you are slow.
Here are the RAM Mount part numbers I used:
RAM-B-108BU U shaped base with straps and 1″ ball
RAM-B-238U 1″ ball with diamond plate
RAM-B-201U 3″ standard arm with double 1″ diameter socket
RAM-HOL-GA12U Garmin 60 series unit cradle
There are plenty of Ram Mount on-line distributors so shop around to get the best pricing. I found a fairly wide variation in prices for the various components. My mounting system was $50 which included gound shipping. Since the distributor was located in a neighboring state, it was here in just a couple of days. For the price of another base component, I could easily swap the rest of the mount into another vehicle in about 20 seconds. This would be a great feature if you towed your Jeep on trips…..you can use the GPS in the tow rig and then quickly transfer it to the Jeep for the trails….switch it back to the tow rig for the trip back home. It doesn't get much easier than that.
That is about it. I did a shake down run today on the TJ. As I just got the 60CS mounted last night, today was the first time I got to check it out on the trail. I was very satisfied with the receiver and the mount. The mount kept the 60CS secure, no vibration, etc. As for the GPS, I'm still fine tuning some of the options on the various screens. But the overall performance was nothing short of great. The receiver is sensitive and had no problem locking onto the sats. I usually had 9 or more shown with good signal levels. Even being down in the washes with high banks on either side left the receiver with more than enough sats to provide an accurate 3D display.
If you are looking for a very versatile GPS receiver that can handle city, off-road, and hiking, I would strongly urge you to consider the Garmin 60CS. And if you can find it for half price, like I did, so much the better!
Update: 07/13/2006
It has been a couple of months since the 60CS was installed in the TJ. It was used extensively during a week long wheeling trip in Moab. Simply put, I love this GPS. It was a great upgrade from my old III+ and while I enjoyed all the years of faithful service the III+ provided me, having a LOT more memory and a color display is great. The fact that the unit supports the old serial port interface and USB is a big plus in my book. It saved me good $$ not having to buy new GPS cables for the TJ installation.
I highly recommend this GPS to any avid off-roader.