If you have browsed around the various electrical projects of this web site, you have probably seen lots of switches mounted in a variety of different places. The TJ's doesn't have what one could consider a big dash area for mounting control switches. Without trying too hard, you can easily find yourself hunting for another place to mount a switch or two. Well, now it just got a little easier thanks to GCD Offroad and their TJ Rocker Switch Vent Panel.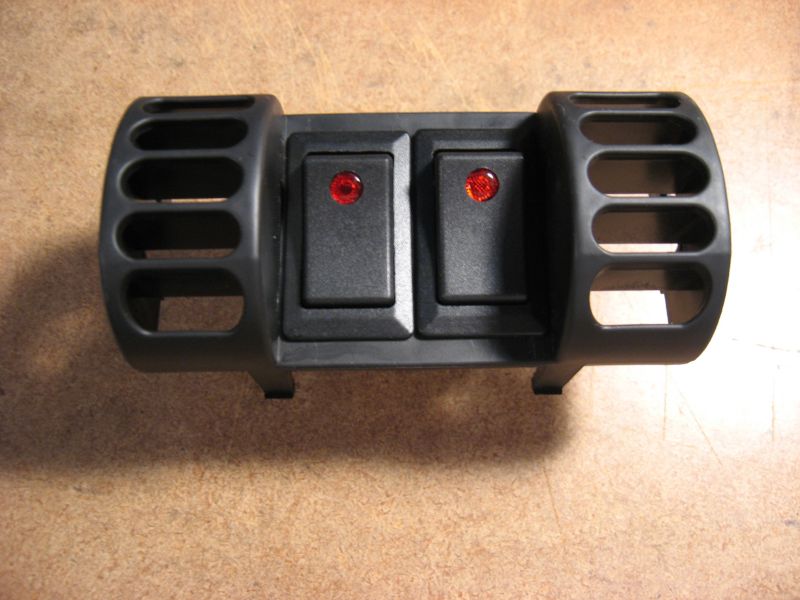 GCD Offroad's solution is pretty easy…..pop out one of center vents on your '97 to '06 TJ and insert this switch panel in its place. It contains a pair of illuminated single pole, single throw rocker switches. 50% of your vent remains usable so your heating and A/C continue to work.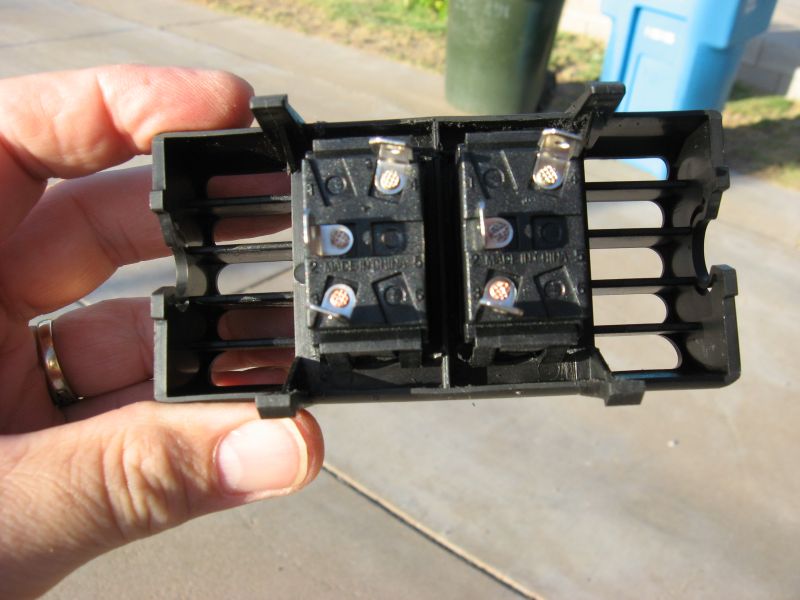 A view of the back side of the switch panel shows the typical push on terminals that make it pretty easy to hook up your control wires.
The switch panel comes with documentation (text and photos) that details how to remove one of your existing vents and install this one in its place.
So if you are looking for that place to mount the switch for your new fog lights or off-road lighting kit, you may want to give this a try. It's better than putting them on the lower dash area and hitting them with your knees all the time.
Since I have enough switches in my vehicle (an sPOD among other switch configurations), I didn't install this panel in my TJ. I did get a photo of one installed in another TJ (different switches on this one) and wanted to include it so you could see how it looks in the dash.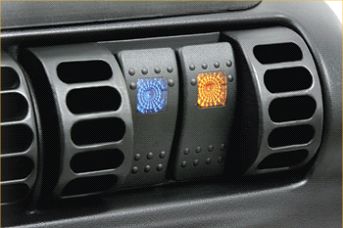 So there you have it….one switch panel conveniently tucked away in the TJ's A/C vent. All in all, not too bad!