By 2003, the Jeep Grand Cherokee had long since staked its claim within the domestic SUV market. Yet, with more than a decade's worth of production in the rearview mirror, consumers still clamored at the idea of owning their own Grand Cherokee and traveling the path less traveled in luxury. With annual sales commonly exceeding 200,000 units, the Grand Cherokee's popularity looked to be unshakable.
However, unbeknownst to most, the Grand Cherokee was in the final years of second-generation production. The Grand Cherokee would soon be forever altered from its classic form, undergoing dramatic changes, both mechanically and cosmetically. Regardless, the WJ Grand Cherokee would go out with a bang, carrying on a legacy of overwhelming success.
The Summit Of Performance
Leading up to 2003 production, those at Jeep felt it was high time to address a number of criticisms, hung upon the second-generation Grand Cherokee's name. Several such criticisms were aimed at what many believed to have been a general lack of ride quality. More than a handful of critics felt that the Grand Cherokee's ride was lacking in many regards.
Attention was also directed toward improving the Grand Cherokee's brake response, while minimizing the force that must be imparted when making a brake application. These concerns were addressed in earnest, leaving consumers with a far more refined version of the Jeep Grand Cherokee for the 2003 model year.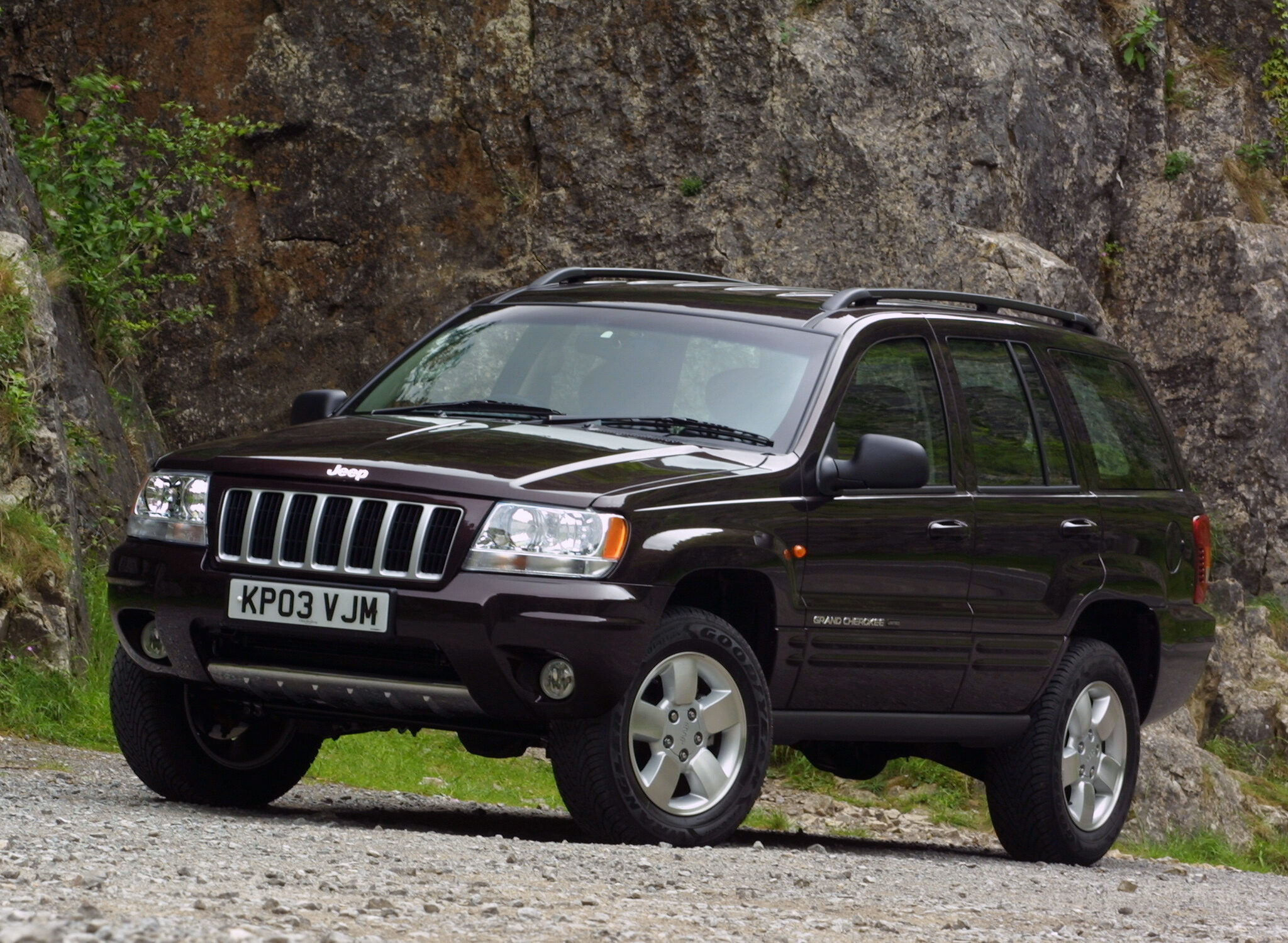 Tying Up Loose Ends
The 2003 Jeep Grand Cherokee came standard with Chrysler's 4.0-liter inline-six powerplant, continuing a trend as old as the luxury SUV model itself. Following subsequent modification at the beginning of second-generation production, the 4.0-liter six-cylinder now produced a total of 195 horsepower. This engine was also known for its unwavering durability and unparalleled longevity.
Those wishing for a little something extra could opt for the company's 4.7-liter V8, which produced 235 horsepower, and could be paired to a consumer's choice of a four-speed and five-speed automatic transmission. While quite popular, the 4.0L six-cylinder still remained the most popular powerplant of the production year.
The 2003 Jeep Grand Cherokee was offered with two available 4WD systems. The first, Selec-Trac, was a full-time 4WD system that operated without issue even on dry surfaces. The second of the 2003 WJ's optional 4WD systems included Quadra-Trac. This system automatically distributed additional power to any wheel-end location experiencing a lack of traction.
As mentioned above, much effort was expended in an attempt to improve the Jeep Grand Cherokee's ride quality, prior to the 2003 model year. Doing so involved equipping the Grand Cherokee with somewhat lighter shocks, which were far more responsive under moderate load. This in itself significantly improved the WJ's ride quality, much to the satisfaction of consumers.
Several improvements were also made to the Grand Cherokee's brake system. These improvements included the addition of all-new brake calipers, intended to increase braking efficiency. The output of the Grand Cherokee's master cylinder was also updated, leading to a noticeable decrease in the amount of force necessary to complete a brake application.
A Journey Fulfilled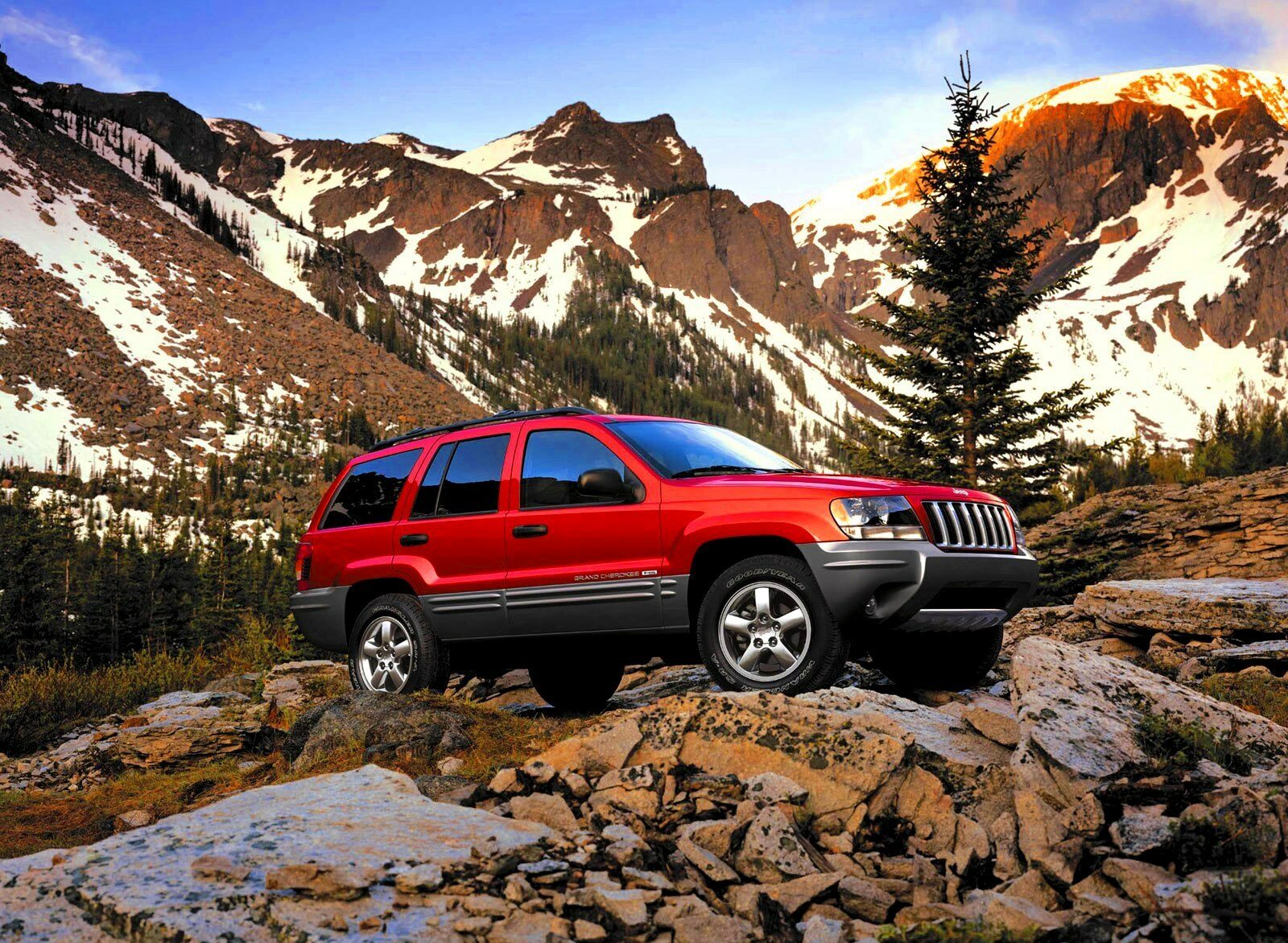 As the 2003 model year drew to a close, those behind the continual development of the Grand Cherokee had plenty to be proud of. By this time, many of the Grand Cherokee's early shortcomings had been addressed and remedied.
This is a fact that had not been lost on consumers. With a total of 207,479 units sold for the year, one could easily classify the Grand Cherokee as one of the hottest selling vehicles of 2003.
2003 Jeep Grand Cherokee Specifications
Engine
4.0L Inline 6

4.7L V8

High Output V8 (Overland)

Horsepower
195/235 horsepower

High Output V8 235 horsepower

Torque
230/295 lb-ft torque

HO V8 325 lb-ft torque

0-60 MPH
7.8 sec
Quarter Mile Time
14.2 sec
Weight
3,784 Lbs
Price
$26,480/$28,450 Laredo/4WD

$31,410/$33,840 Limited/4WD

$38,495 Overland 4WD

Production Numbers
207,479
Available Exterior Colors
The 2003 Jeep Grand Cherokee was available in Deep Lava Red, Bright Silver Metallic, Steel Blue, Inferno Red, Graphite Metallic, Light Pewter, Stone White, Brilliant Black, and Onyx Green.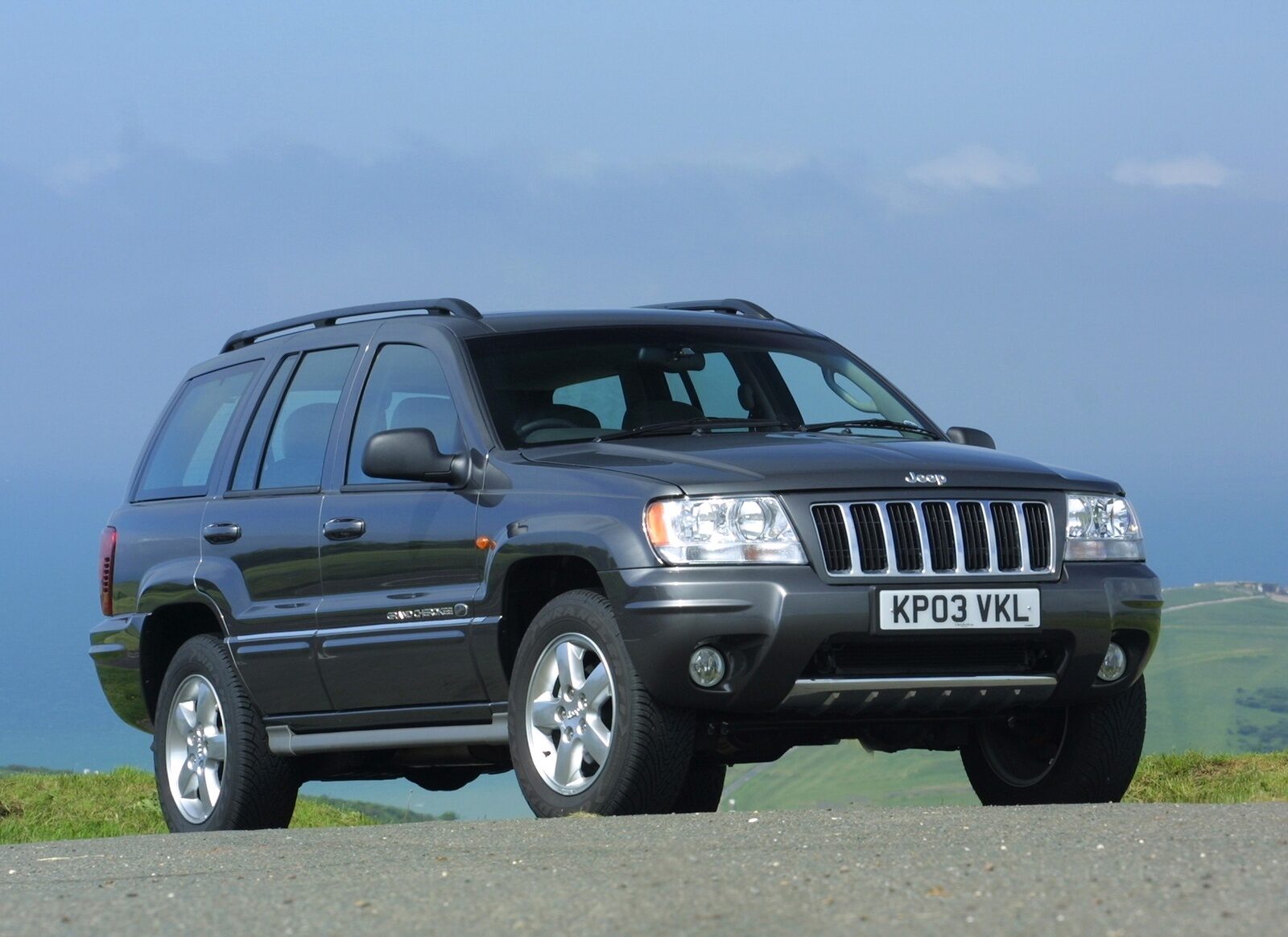 Available Interior Colors
The 2003 Jeep Grand Cherokee interior was available in Sandstone, Dark Slate Gray, and Taupe.
2003 Jeep Grand Cherokee Video
We found a great video about the 2003 Jeep Grand Cherokee.