Since day one, the domestic SUV market has proved extremely competitive. Any manufacturer unwilling or unable to adapt is quickly left behind, further narrowing the field. In order to stay relevant, a particular model of SUV must evolve to reflect the true tastes of consumers. This, of course, has been a strong suit of Jeep, and their once-parent company Chrysler.
By 2004, the waves of change had arisen once more, as those at Chrysler prepared to send the WJ Grand Cherokee off into retirement. An all-new, version of the Grand Cherokee laid in wait for its eventual release the following year. However, the decision was ultimately made to send the WJ off in style, as a number of special trim packages were prepared in support of the second-generation Grand Cherokee's farewell tour.
All Good Things Must Come To An End
It is often said that all good things must come to an end. This, as it turns out, also applies to the second-generation Jeep Grand Cherokee's run in the sun. After more than half a decade's worth of production, the decision was made to nix the WJ Grand Cherokee at the end of the 2004 model year.
This generational divide would serve as the end of the line for a number of the Jeep Grand Cherokee's earliest features, and forever alter the course of Jeep Grand Cherokee development. However, not to skimp on the details, even in its last year of production the 2004 Grand Cherokee's design was slightly tweaked, providing consumers with something truly original for their dollar.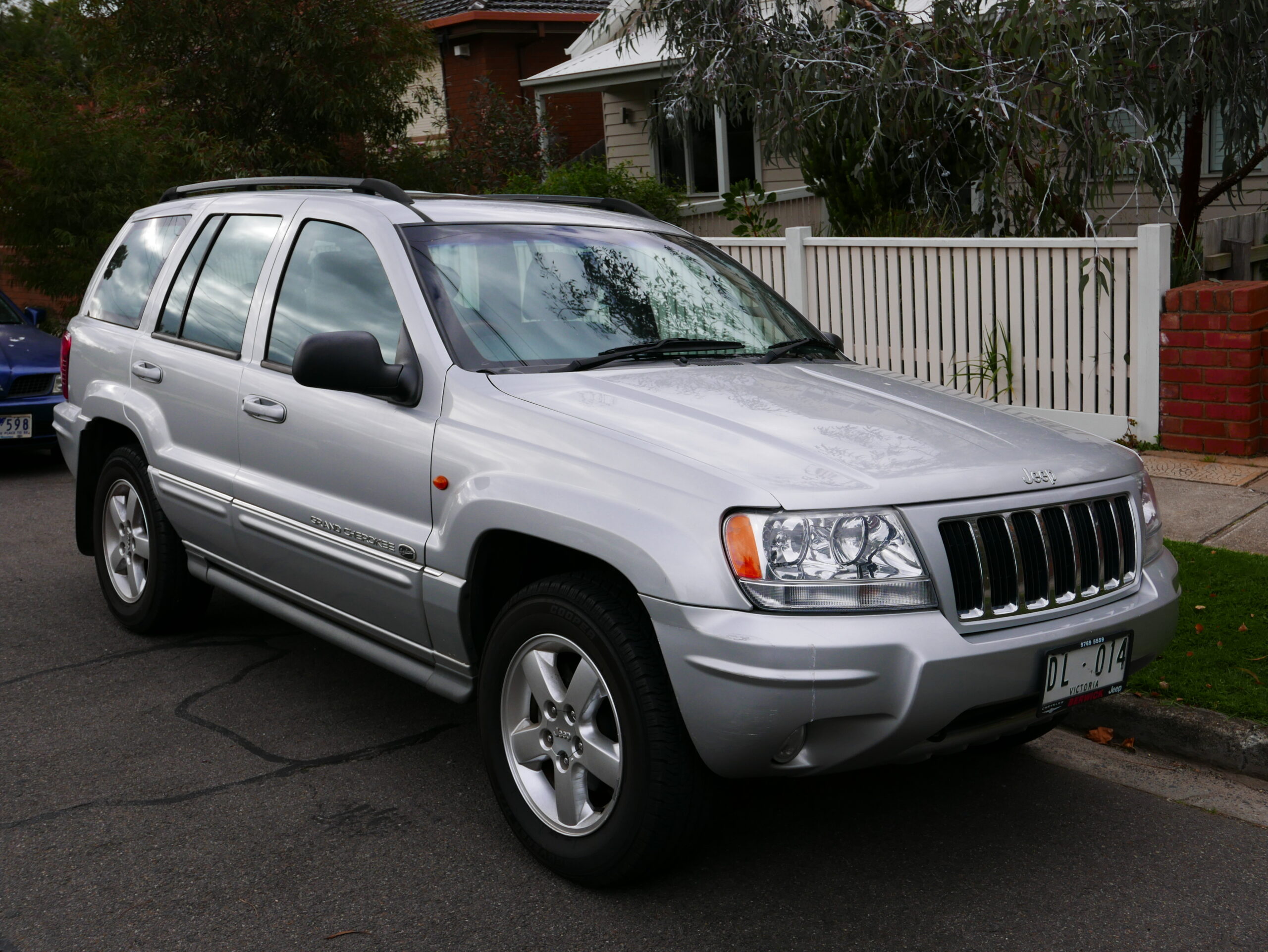 Going Out With Class
The 2004 Jeep Grand Cherokee was offered with two available engines, a 4.0-liter inline-six, and a 4.7-liter V8. The former of these two engines had been in continuous use in the Grand Cherokee since its inception and had come to be known for its unparalleled reliability. Though smaller in size than the much bulkier V8, the 4.0-liter inline-six proved quite capable, with a total of 195 horsepower on-tap. Ironically, this engine would also be retired at the end of the 2004 model year.
At the top of the food chain, was the optional 4.7-liter V8. This engine produced 235 horsepower, though high-output variants of the V8 (found in the Overland package) produced up to 265 horsepower. Like the 4.0-liter inline-six, the optional 4.7-liter V8 would also be put out to pasture at the end of the 2004 model year.
The 2004 Jeep Grand Cherokee was available with both four and five-speed transmissions, no matter the vehicle's drive configuration (2WD/4WD). Two different 4WD systems were also offered, including Jeep's Select-Trac and Quadra-Trac. While the first of these two systems featured full-time capabilities, the latter automatically detected traction loss and directed additional power to each wheel-end location as needed.
During 2004 production, the Grand Cherokee received several modest cosmetic updates. One of the most notable of these updates included the elongation of the vehicle's signature grille bars. Likewise, the Grand Cherokee's fog lights were also redesigned.
For the 2004 model year, the Jeep Grand Cherokee was offered in a handful of different trims, which included the Freedom Edition, Columbia Edition, Rocky Mountain Edition, and "Special" Edition. All of these packages centered around various wheel/interior accent combinations that were unique to each offering.
Ironically, the 2004 model year would serve as the first appearance of Jeep's "Trail Rated" badging. This would become a staple of the line going forward, and can be found on a number of today's Jeep models.
Out With The Old…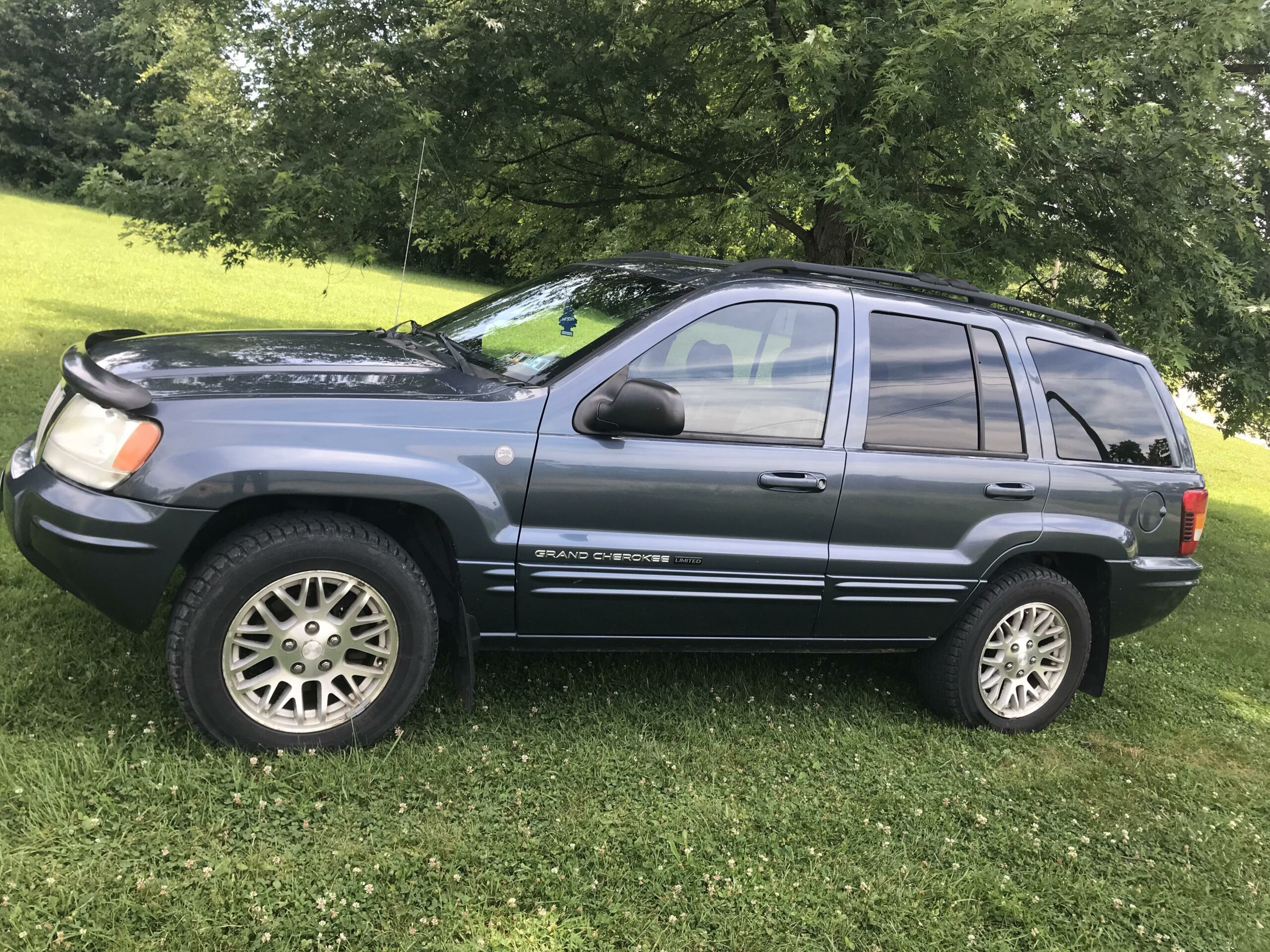 Though the second-generation Grand Cherokee would enter retirement following the 2004 model year, it's impact upon future production would be felt for years to come. Nonetheless, the WJ Grand Cherokee remains a favorite of many avid Jeep enthusiasts today, due in large part to its classic styling and "go anywhere" mobility.
2004 Jeep Grand Cherokee Specifications
Engine
4.0L Inline 6

4.7L V8

Horsepower
195/235 horsepower
Torque
230/325 lb-ft torque
0-60 MPH
6.6 sec
Quarter Mile Time
15.0 sec
Weight
3,784 Lbs
Price
$27,765 / $29,735 Laredo/4WD

$32,695 / $35,125 Limited/4WD

$37,520 / $39,780 Overland/4WD

$29,150 / $34,305 Special Edition/4WD

$30,137 Freedom

Production Numbers
182,313
Available Exterior Colors
The 2004 Jeep Grand Cherokee was available in Deep Lava Red, Steel Blue Pearl, Deep Beryl Green, Inferno Red, Graphite Metallic, Light Pewter, Onyx Green, Brilliant Black, Stone White, Dark Khaki, Midnight Blue, Bright Silver, and Light Khaki.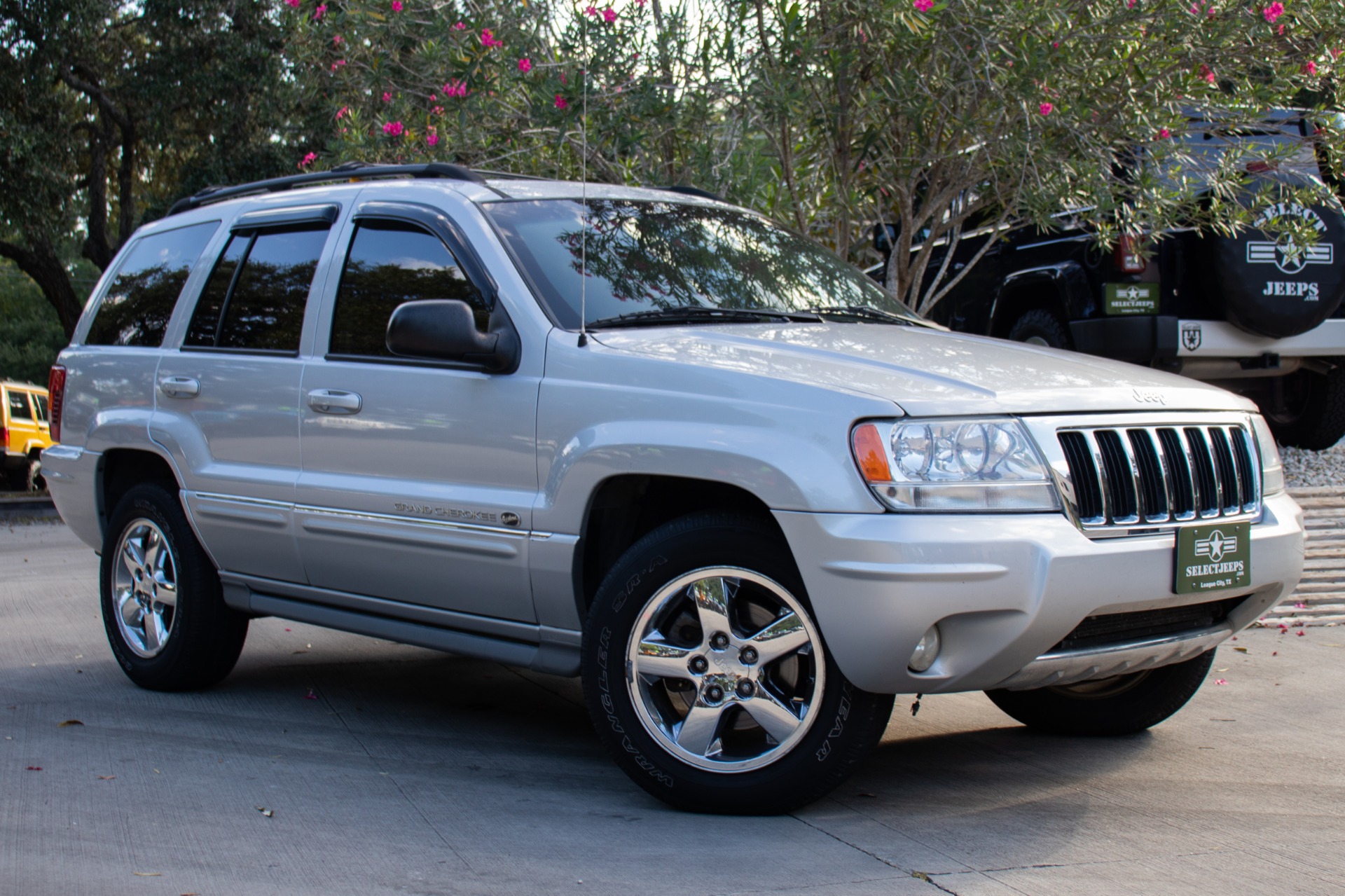 Available Interior Colors
The 2004 Jeep Grand Cherokee interior was available in Sandstone, Dark Slate Gray, and Taupe.
2004 Jeep Grand Cherokee Video
We found a great video about the 2004 Jeep Grand Cherokee.