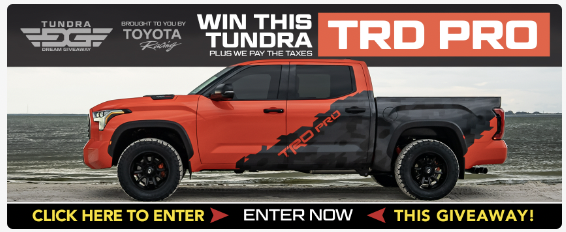 Welcome to the JeepSpecs.com in-depth page of WJ Generation Jeep Grand Cherokee factory radios and audio systems. Did we mis anything? Please get in touch with us and tell us about it!
1999-2004
Speakers and amplifiers

System / Component
Upper dash tweeters
Front door speakers
Rear door speakers
Amplifier
Standard Sound(Radio unit and six standard 4-ohm speakers)
2.5″ tweetersP/N 56038612AA
6×9″ full-rangeP/N 56042131ABsuperseded by
P/N 5082017AA
6.5″ full-rangeP/N 56038408ABsuperseded by
P/N 56038408ACsuperseded by
P/N 56043268AA

Built-in to radio(40, 63, or 66w total power)
Premium Sound Infinity system(Radio unit with external amplifier and six Infinity 4-ohm speakers. Mopar 10-disc CD changer standard with most Infinity systems)
2.5″ Infinity tweetersP/N 56038411ABsuperseded by
P/N 56038411AC
6×9″ Infinity woofersP/N 56038409ABsuperseded by
P/N 56038409ACsuperseded by
P/N 5081669AA
P/N 5081669AB
6.5″ Infinity full-rangeP/N 56038410ABsuperseded by
P/N 56038410AC
(1999-2001)P/N 56038657AA
(2002-2004)
Infinity (180w)P/N 56038407AC
(1999)P/N 56038407AD
(2000-2001)P/N 56038407AE
(2002)

P/N 56038407AF
(2003-2004)

P/N 56038407AG
(2004)
DaimlerChrysler & Jeep Radios
DaimlerChrysler manufactures an incredibly wide variety of radios for their different vehicles, many of which look very similar and have the same sales codes, yet may have small differences in features. When replacing a factory radio with another factory radio, it may be important to try and find the correct model made for your Jeep. For example, some Chrysler radios have the clock display defeated in vehicles that have a separate clock in the dash. Also, due to preprogrammed audio equalization levels that are programmed into the vehicle's body control module, if a signal from the radio is not recognized by the BCM (Body Control Module), the unit will default to a flat curve. Combined with various levels of speakers used from model year to model year, the sound quality of the audio can be reduced.
Mopar radio advantages vs other vehicle brands:
• Large radio makes controls easier to see and use
• "Perfect-fit mounting" eliminates squeaks and rattles
• Backlighting and vacuum fluorescent display match instrument panel exactly
• Electronically filtered to prevent damage to radio from voltage extremes and spikes
• Radio frequency emissions are kept at safe levels to avoid interference with vehicle electronic components
AM/FM Cassette Radios

Component
Sales Code & P/N
Comments
Model Year(s)
RASP/N 4858583AE
P/N 4858583AF
(1999)P/N 56038931AB
(1999-2001)

Two-band Graphic Equalizer
No CD changer control
No PCI Bus connection

40 watts of total power @ 3% THD
Separate bass/treble controls
10 AM/10 FM station presets
Dolby B® Noise Reduction on tape
Soft-touch electronic cassette with auto reverse
Fast forward/rewind
Bi-directional seek

1999-2001
RBAP/N 4858516AD
(1999-2000)
CD changer control
1999-2000
RBLP/N 4858513AF
(1999)P/N 4858513AH
P/N 4858513AK
(2000)
CD changer control
1999-2000
RBNP/N 4858584AF
(1999)P/N 4858584AG
P/N 4858584AH
(2000)

Three-band Graphic Equalizer
CD Changer Control

66 watts of total power @ 3% THD
10 AM/10 FM station presets
Seek-and-scan
Soft-touch controls
Cassette auto reverse
Dolby B® Noise Reduction on tape
Fast forward/rewind
Music search

1999-2000
RBBP/N 56038518AH
(1999-2001)P/N 56038518AI
P/N 56038518AJ
(2001)P/N 56038588AK
P/N 56038588AL
P/N 56038588AM
(2002)

P/N 5064335AB
P/N 5064335AF*
P/N 5064335AG*
P/N 5064335AH
(2003)

(*Some RBB radios with these part numbers exhibited static problems. This affected units built before July 31, 2002. If under warranty, these units were exchanged with P/N 5064335AH radios.)

P/N 5064335AI
P/N 5064335AJ
(2003-2004)

P/N 5091555AE
(2004)
AM/FM CD Radios
Component
Sales Code & P/N
Comments
Model Year(s)
RBKP/N 56038589AK
P/N 56038589AL
P/N 56038589AM
P/N 56038589AN
(2002)P/N 5064354AC
P/N 5064354AD
P/N 5064354AE
P/N 5064354AF*
P/N 5064354AG*
P/N 5064354AH
(2003)

(*Some RBK radios with these part numbers exhibited static problems. This affected units built before July 31, 2002. If under warranty, these units were exchanged with P/N 5064354AH radios.)

P/N 5064354AI
P/N 5064354AJ
superseded by:
P/N 5091888AA
superseded by:
P/N 05161260AA
(2003-2004)

P/N 5091556AE
(2004)

Two-band Graphic Equalizer
CD Changer Control
Satellite Radio capable (2002-up models)

66 watts of total power @ 3% THD
10 AM/10 FM station presets
AM Frequency Range: 530 kHz~1700kHz
AM Maximum Sensitivity: 12dB (uV)
AM S/N Ratio: 50dB
FM Frequency Range: 87.9MHz~107.9MHz
FM S/N Ratio: Mono 55dB, Stereo 50dB
FM Ignition Noise Killer
Seek-and-scan
Balance/fader speaker control
Digital clock
CD fast forward/reverse
CD Seek-and-scan
Elapsed time display
CDR playback capability

2002-2004
RBQP/N 56038622AD
P/N 56038622AE
P/N 56038622AF
P/N 56038622AG
P/N 56038622AH
P/N 56038622AI
(2003)P/N 56038622AJ
(2003-2004)

Two-band Graphic Equalizer
No CD changer control
Integral 6-disc CD changer
Satellite Radio capable

66 watts of total power @ 3% THD
10 AM/10 FM station presets
Seek-and-scan
Balance/fader speaker control
Digital clock
CD fast forward/reverse
CD Seek-and-scan
Elapsed time display
AM/FM Cassette + CD Radios

(Included with all Infinity systems. Optional on some models w/o Infinity system)

Component
Sales Code & P/N
Comments
Model Year(s)
RADP/N 4858543
(1999)P/N 4858543AB
(2000)

Two-band Graphic Equalizer
No CD changer control

1999-2000
RAZP/N 4858540AD
P/N 4858540AE
P/N 4858540AF
(1999)P/N 4858540AG
P/N 4858540AH
(2000-2001)

Three-band Graphic Equalizer
No CD changer control

62 watts of total power @ 3% THD
10 AM/10 FM station presets
Seek-and-scan
Balance/fader speaker control
Soft-touch cassette controls
Cassette auto reverse, fast forward/rewind
Dolby B® Noise Reduction on tape
Music search
CD player has optical sensing mechanism instead of mechanical to draw CD in
CD playback features – track access (skip), fast forward/reverse, random play

1999-2001
RAZP/N 56038555AG
P/N 56038555AH
P/N 56038555AJ
P/N 56038555AK
P/N 56038555AL
(2002)P/N 56038555AM
(2003-2004)

Two-band Graphic Equalizer
CD Changer Control
RDS capable
Satellite Radio capable

62 watts of total power @ 3% THD
32 Watt Bridge Audio System (8W at 5% THD, 8 ohms load – 4 Amplifiers)
10 AM/10 FM station presets
AM Frequency Range: 530 kHz~1700kHz
AM Maximum Sensitivity: 12dB (uV)
AM S/N Ratio: 50dB
FM Frequency Range: 87.9MHz~107.9MHz
FM S/N Ratio: Mono 55dB, Stereo 50dB
FM Ignition Noise Killer
Up/Down Seek and Scan Tuning
Full Lighting – Vacuum Flourescent Display
Balance/fader speaker control
Two-band Graphic Equalizer
Soft-touch cassette controls
Cassette auto reverse, fast forward/rewind
Dolby B® Noise Reduction, Cassette Mode
Automatic Metal Tape Equalization
Music search
CD player has optical sensing mechanism instead of mechanical to draw CD in
CD playback features RD track access (skip), fast forward/reverse, random play
CDR playback capability
Dot matrix display

2002-2004
RBPP/N 56038623AF

Two-band Graphic Equalizer
CD changer control

66 watts of total power @ 3% THD
10 AM/10 FM station presets
Seek-and-scan
Balance/fader speaker control
CD random play
CD fast forward/reverse
Cassette auto reverse
Cassette fast forward/rewind

1999-2001
RBPP/N 56038586AF
P/N 56038586AG
P/N 56038586AH
(2002)superseded by:P/N 56038555AH
P/N 56038555AJ
P/N 56038555AK
P/N 56038555AL
P/N 56038555AM*
(*cabin EQ 2.0)
(2002)

Two-band Graphic Equalizer
CD changer control
RDS capable
Satellite Radio capable

2002
RBP

P/N 5064125AC
(2003)

P/N 5064125AD
P/N 5064125AE
(2003-2004)

Two-band Graphic Equalizer
CD/DVD changer control
RDS capable
Satellite Radio capable

66 watts of total power @ 3% THD
10 AM/10 FM station presets
Seek-and-scan
Balance/fader speaker control
Two-band Graphic Equalizer
Soft-touch cassette controls
Cassette auto reverse, fast forward/rewind
Dolby B® Noise Reduction on tape
Music search
CD player has optical sensing mechanism instead of mechanical to draw CD in
CD playback features RD track access (skip), fast forward/reverse, random play
Dot matrix display

2003-2004
RBTP/N 5064384AA
P/N 5064384AB
P/N 5064384AC
P/N 5064384AD
P/N 5064384AE
(2003)
CD changer control?
2003

RBUP/N 56038620AK
(2002)P/N 5064123AA
P/N 5064123AB
(2003)P/N 5064123AC
(2004)

Rear seat
headphone kit (2)

P/N 4685923AA
(2002)

P/N 05082012AD
(2003-2004)

Rear seat
Single headphone

P/N 04685936AD
(2002-2004)

Two-band Graphic Equalizer
CD changer control
RDS capable
Satellite Radio capable
Rear seat audio control

66 watts of total power @ 3% THD
10 AM/10 FM station presets
Dot matrix display
Seek-and-scan
Joystick balance/fader speaker control
Rear seat audio function
Optional 900 MHz Headphone kit available

The rear seat audio function allows passengers to use wireless headphones and a wireless remote control to listen to different music source than vehicle's main speaker system. RDT 900MHz Headphones, includes infrared remote w/batteries.

2002-2004
RBYP/N 56038583AH
P/N 56038583AI
(1999-2000)superseded by:P/N 05140895AA
(2002)

P/N 05064383AB
P/N 05064383AC
P/N 05064383AD
P/N 05064383AE
P/N 05064383AF
(2003)

superseded by:

P/N 05091519AA
(2003)

CD changer control?
2002
Sirius ReceiverP/N 82206488AA
(2002-2004)

For additional information see our Sirius Satellite Radio section.

Optional Sirius Satellite Radio kitAdaptable to most 2002 and newer factory radios. Introduced summer 2001, service first available early 2002. Monthly subscription fee required. For activation information see our Sirius Satellite Radio section.

Receiver
P/N 82206488AB (MSRP $474)

Installation Kit & Antenna
(for WJ's with CD changer)
Includes Instruction Sheet, templates, wiring harness, antenna cable, connector , brackets and hardware.
P/N 82207564  (MSRP $152.00)

Installation Kit & Antenna
(for WJ's without CD changer)
Includes Instruction Sheet, templates, wiring harness, antenna cable, connector , brackets and hardware.
P/N 82206489  (MSRP $154.00)

Song Title / Artist name display option (RB1 NAV Radio only)
A special audio system adaptor cable is required to engage this function on the RB1. Released April 2003.
P/N 82208322  (MSRP $41.00)

2002-200
AM/FM/CD/NAV Radio

Component
Sales Code & P/N
Comments
Model Year(s)
RB1 NAV radioP/N 56038629AB
(radio unit only, Mopar)
(2002-2003)P/N 56038629AC
P/N 56038629AD
(2003-2004)P/N 82206406AB
P/N 82206406AB
(2002-2004 Mopar kit)

P/N 82208715
(2004)

Satellite Radio Song Title/Artist
display adaptor

A special audio system adaptor cable is required to engage this Sirius Satellite Radio option for the RB1. Available as of April 2003.

See our Sirius Satellite Radio section for additional information.

AM/FM/CD/Navigation Radio
DVD based navigation system
Two-band on-screen Equalizer
CD changer control
RDS capable

66 watts total power at 3% total harmonic distortion
4.1″ (actual size) navigation screen
CD/CDR/CDRW compatibility
1.5 DIN mounting size
(3″ H x 5.51″ D x 7.87″ W)
30 station presets
Sirius Satellite Radio capable
Radio Program Type (PTY)

Introduced as a Mopar accessory November 2002. Factory installed option on 2004 models. Packaged in a vehicle-specific kit for 2002-2004 models (one kit for all Grand Cherokees).

See our RB1 Navigation Radio page for more
10-disc remote CD changer

Component
Comments
Year

Sales code RDP. Mounted in right rear quarter panel. 11-disc total capacity including head unit single slot. Included with most Infinity systems from 1999-2001. For 2002-up, optional on some Laredo packages and standard with most Infinity systems. The changer can be added to any and all WJ models that have a factory head unit with the CD changer controls.
Factory installed 10-disc CD changer units:P/N 56038579AB (1999)P/N 56038579AC (2000)

P/N 56042129AG (2001-2004)

P/N 56042129AH (2004)

Mopar 10-Disc CD changer kits:

(Kit includes CD changer, 5-meter DIN cable to run from the radio to the changer, mounting screws and bracket, and one 10-disc magazine.)

1999-2001 P/N 82204627

2002-2004 P/N 82207521

Rear console kits:

(Required to house the CD changer)

Agate P/N 82204624

Taupe P/N 82204626

Sandstone P/N 82206899

Slate Gray P/N 82207539

Available installation and replacement parts:

CD changer factory mounting bracket
Used for installing the Mopar changer in all models
(Included only with Mopar changer kits, not available separately)

CD changer Mopar mounting bracket
This bracket was designed for the FM Modulated CD player kit that was released a few years ago. It will NOT work for direct mounting of the standard 10-disc factory changer since it is about 1/4″ too narrow. However, since the bracket fits into the same 4 body mounting holes it may be possible to re-drill the changer and other mounting holes to make it fit.
P/N 82204864

8-pin square (Changer) to 8-pin round (Radio) cable
Used for installing the Mopar changer in 1999-2001 models
(Included with Mopar changer kits)
P/N 5013661AA.

8-pin square (Changer) to 10-pin square(Radio) cable
Used for installing the Mopar changer in 2002-2004 models
(Included with Mopar changer kits)
P/N 05080971AA.

Bracket-to-body mounting studs (4 required)
(Included with Mopar changer kits)
P/N 6505002AA

Bracket-to-body stud nuts (M6x1.0, with washers, 4 required)
(Included with Mopar changer kits)
P/N 6100047

Changer-to-bracket screws (6 required)
(Included with Mopar changer kit)
P/N ?

10-disc Magazine
P/N 4858564

Changer Specifications:

Manufactured by Mitsubishi
Rear cargo area mount
3-Beam laser tracking (for CD-R playback)
Viscous silicone dampeners
Signal-to-Noise Ratio: 95dB
Channel Separation: 80dB
Frequency Response: 5 – 20,000Hz (+/-1dB)
Total Harmonic Distortion: 0.008% (at 1kHz)
Wow & Flutter: Below Measurable Limits
Dimensions: 10-3/4″ W x 7″ H x 3″ D.

See also: CD Changer removal
Infinity GoldTM  system
Components
Comments
Year
The Infinity Gold Premium Sound system includes the following components:

AM/FM/Cassette/CD head unit (various styles used)
6-channel 180-watt amplifier
2x 2.5″ front tweeters
2x 6×9″ front woofers
2x 6.5″ rear full-range speakers
10-disc CD changer (Optional on some models, see chart below. Also available as an accessory add-on for any model with a CD changer function on the radio).

1999-2004

Infinity Goldtm system availability

10-disc changer
Year
Laredo / Sport
Special
Edition
Freedom
Edition
Limited
Overland
(Optional unless noted)
1999
N/A "D" Package
Optional "E", "F"
—
—
Standard
—
N/A Laredo "D"
2000
Optional "E"
Standard "F"
—
—
Standard
—
Optional all models
2001
N/A "E"
Optional "F"
Standard "S"
—
—
Standard
—
N/A Laredo "E"Standard on:
Limited "K"
2002
Optional "E"
Standard "F"
Standard on Sport
Standard
—
Standard
Standard
N/A Laredo "E"
N/A SportStandard on:
Special Edition
Limited "K"
Overland
2003
Optional "E"
Standard "F"
—
—
Standard
Standard
N/A Laredo "E"Standard on:
Limited "K"
Overland
2004
Optional "E"
Standard "F"
Standard
Standard
Standard
Standard
N/A Laredo "E"Standard on:
Special Edition
Freedom Edition
Sport
Limited "K"
Overland
Subwoofer

Component
Comments
Year


Optional Mopar woofer accessory kit. Discontinued in 2002 but may still be available at some dealers. Built-in 50-watt amplifier with 8″ woofer. Interior matched color, netted storage compartment. Includes wiring harness adaptor.Agate (P/N 82205263) (MSRP $400.00)

Camel (P/N 82205264) (MSRP $400.00)

Dark Taupe (P/N 82205265) (MSRP $400.00)

Replacement amplifier (P/N 5017103AA) (discontinued)

Replacement speaker kit (P/N 5017101AA) (MSRP $40.70)