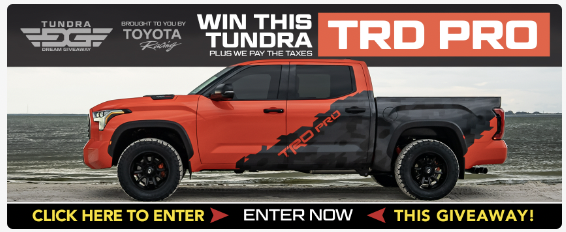 Welcome to the JeepSpecs.com in-depth page on the WJ Generation Jeep Grand Cherokee fuse diagram. We have organized as much information as we could find into a helpful table below. Is something incorrect or missing? Please get in touch with us and we'll fix it!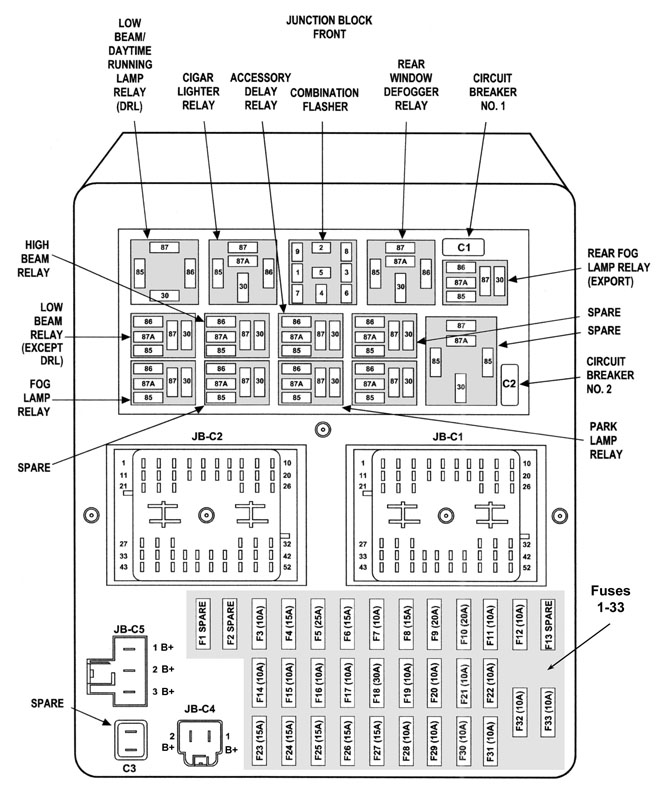 WJ Junction Block (under dash, left of steering wheel).
Grand Cherokee fuses
1999-2004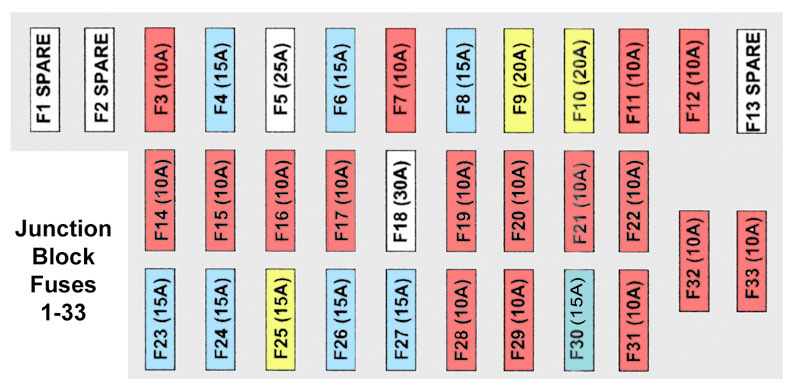 Cavity
Fuse
Color
Description
F1
—
—
Spare
F2
—
—
Spare
F3
10 Amp
Red
Headlight high beam left
F4
15 Amp
Lt. Blue
Flasher, hazard switch (see Junction Block diagram above for location of turn signal Flasher relay – Mopar p/n 4686094)(Repair tip: WJ flasher repair)

Note: On some or all WJ models, this fuse is also used for the ashtray light and the shifter assembly light.

F5
25 Amp
Natural
Radio amplifier
F6
15 Amp
Lt. Blue
Park lamps
F7
10 Amp
Red
Interior lights
F8
15 Amp
Lt. Blue
Overhead console, rear wiper, IP lights, rear flipper glass solenoid, power locks
F9
20 Amp
Yellow
Power outlets
F10
20 Amp
Yellow
Adjustable pedals (2002-2004 only)
F11
10 Amp
Red
Rear window defrost indicator
F12
10 Amp
Red
Auto shutdown relay / "Fuel"
F13
—
—
Spare
F14
10 Amp
Red
Headlight low, left
F15
10 Amp
Red
Headlight low, right
F16
10 Amp
Red
Headlight high, right
F17
10 Amp
Red
Instrument cluster, diagnostic connector
F18
30 Amp
?
Trailer tow
F19
10 Amp
Red
Anti-lock brakes
F20
10 Amp
Red
Ignition Run / Heated seats / A/C Heater control / Flasher – Left and Right turn signal switch sense
F21
10 Amp
Red
Ignition Run / Start – PDC (Power Distribution Center)
F22
10 Amp
Red
Ignition Run / Start
F23
15 Amp
Lt. Blue
Brake switch
F24
15 Amp
Lt. Blue
Foglamps
F25
20 Amp
Yellow
Accessory delay relay (sunroof)
F26
15 Amp
Lt. Blue
Cigar
F27
15 Amp
Lt. Blue
Rear fog (export)
F28
10 Amp
Red
Body Control Module, Acc/Run
F29
10 Amp
Red
Rear wiper switch. Washer motors
F30
15 Amp
Lt. Blue
Radio
F31
10 Amp
Red
Ignition Start
F32
10 Amp
Red
Ignition Run / Start – Airbag
F33
10 Amp
Red
Ignition Run / Only – Airbag
C1
20 Amp
Yellow
Wiper (Circuit Breaker)
C2
20 Amp
Yellow
Seats (Circuit Breaker)
C3
—
—
Spare
Junction Block pinouts
| Junction Block C-2 | Body Control Module | Junction Block C-3 |
| --- | --- | --- |
PDC (Power Distribution Center, under hood)
Ignition off draw fuse (IOD) / Vehicle storage
The term ignition-off draw identifies a normal condition where power is being drained from the battery with the ignition switch in the Off position. The IOD connector feeds the memory and sleep mode functions for some of the electronic modules in the vehicle as well as various other accessories that require battery current when the ignition switch is in the Off position, including the clock.
The IOD connector can be used by the vehicle owner as a convenient means of reducing battery depletion when a vehicle is to be stored for periods not to exceed about twenty days (short-term storage). Simply disconnect the IOD connector from the JB receptacle slot # 15 and place it in slot # 11 (see diagram above). However, it must be remembered that disconnecting the IOD connector will not eliminate IOD, but only reduce this normal condition. When a vehicle will not be used for more than twenty days, but less than thirty days, remove the IOD fuse from the Power Distribution Center (PDC). If a vehicle will be stored for more than about thirty days, the battery negative cable should be disconnected to eliminate normal IOD; and, the battery should be tested and recharged at regular intervals during the vehicle storage period to prevent the battery from becoming discharged or damaged. Refer to Ignition-Off Draw Fuse and Battery in the index in this service manual for the location of additional service information covering the ignition-off draw fuse and the battery.
WJ flasher repair tip
The flasher is located in the Junction Block (under the dash, left of steering wheel. See diagram at very top of this page). The following repair tip was provided by "tntguy":
Look at the end of the flasher relay with the prongs sticking out. There will be 2 plastic tabs holding it together. Break or bend these back. Pull out the insides. On one side will be all the components. On the other side will be solder joints. Get a magnifying glass and inspect these joints. One or two will probably have stress cracks. Just dab a little flux on this joint and heat it with a soldering iron until it melts back together. You may need to add just a little solder. Be sure to get the pins hot and not just the solder. They need a lot of heat. Slide the relay back into its cover, dab a little super glue or tape it back together, and you're ready to go.