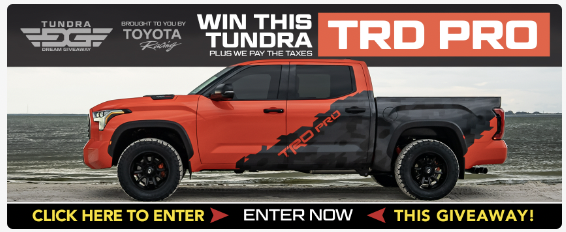 Welcome to the JeepSpecs.com in-depth page on WJ Generation Jeep Grand Cherokee Sirius satellite radio overview. We have organized as much information as we could find into a helpful article below. Is something incorrect or missing? Please get in touch with us and we'll fix it!

About Sirius satellite radio
Sirius is a service offering 100 streams of satellite radio featuring digital-quality, music, news, sports and entertainment programming when and where you want it. Sirius uses three satellites orbiting directly over the United States to broadcast 100 streams of satellite radio. Sirius delivers 60 streams of 100% commercial-free music in virtually every genre plus 40 streams of sports, news and entertainment.
Sirius also features news and sports from content providers like CNBC, FOX News, C-SPAN, NPR, PRI, and ESPN, among others. Sirius will not prevent you from listening to your local AM/FM radio stations.
For Program Guides and other information visit the Sirius.com website.
Activation and subscription fees
In order to activate the satellite radio, you will need to call the satellite radio service provider and give them an Electronic Serial Number (ESN). This number is provided on a card or sheet of paper with the Receiver/Antenna kit. On the RB1 Navigation radio, this number is also visible on a special diagnostic screen once the system has been installed.
To view the Electronic Serial Number on the RB1 navigation radio, follow this procedure:
1. Insert the Navigation CD in the radio's CD player and allow the radio to perform the update. Note – Skip this process if the update has already been performed.
2. Press the CD/AUX button on the radio until the "SAT" feature is displayed on the screen.
3. Highlight SET on the screen using the Select Encoder Knob (knob is on the bottom left of the radio).
4. Press the cancel button 4 times.
5. The ESN number will be displayed.
If the ESN number is blank, then turn the radio off and on and then repeat the process
To activate your system, contact Sirius by calling toll-free at 1-888-539-SIRIUS (7474) or on the Web at Sirius.com A current online promotion is offering a $10 Activation fee savings. Sirius offers free activation for all 2003-2004 model Jeep Grand Cherokees with the Sirius Satellite system installed at the dealership. For all other models there is a $15 activation fee.
You will need to have the following information available:
1.Sirius reciever Electronic Serial Number / Sirius Identification Number (ESN/SID).
2. Valid credit card or payment information.
3. Vehicle Identification Number (VIN) – The VIN can be found on your registration card or viewed through the vehicles lower driver side windshield.
The monthly subscription fee is currently $12.95. Discounts are available for one and two year pre-payment plans. A "Lifetime" plan has just been introduced at a cost of $399.00. If you want to add Sirius to other vehicles that you own you will need a separate subscription for each vehicle, but you can put all of your subscriptions under one account and receive one bill. Additional subscriptions are offered at $6.99 each per month.
After setting up your account, a Sirius Customer Care agent will assist you in initiating system activation. The vehicle radio must be "ON", in Satellite Radio mode (see Owner's Manual for additional information), and the antenna exposed to the sky. Activation takes 30 seconds to 5 minutes and must not be interrupted.
Adding the Sirius system to a WJ Grand Cherokee
| Sirius Satellite system wiring diagram | Song/Artist cable wiring pinouts |
| --- | --- |
The Sirius Satellite Radio system can be added to any 2002-2004 factory radios that have the "Mode" button. It can also be installed in 1999-2001 Grand Cherokees if a 2002-up radio is used. In addition to buying the Sirius receiver and antenna kit package, a vehicle-specific installation kit must also be purchased. For the WJ, two different installation kits are offered, as shown in the chart below. One is for systems having the factory 10-disc CD changer and the other for systems without the changer.
Installation:
Front pages of the Sirius owners manual and the WJ installation manual
Vehicles WITH the factory CD changer
The sirius satellite receiver is installed in the rear cargo area, behind the CD changer compartment. If a factory CD changer is already present in the vehicle, the wiring is extremely simple, it's all "Plug and Play". The existing factory CD changer wiring harness is unplugged and plugged into the Sirius multiplex junction box. A cable is then run from the box to the CD changer, and a second cable from the box to the satellite receiver unit. No additional custom wiring or alterations are necessary. For the installation, the main quarter panel trim piece has to be partially removed, an easy process. For directions on removing the quarter trim panels, see Cargo area trim panel removal
Vehicles WITHOUT the factory CD changer
If no cd changer is present, a harness must be run from the cargo area to the radio head unit. This will require removing the radio and some additional middle and front interior trim panels but this is not difficult to do. Instructions for removing the front and middle lower trim pieces will be provided here in the future.
Antenna
An small antenna must be installed on the rear roof area of the vehicle. Installation requires drilling a 3/4″ hole through the roof for routing the antenna wire. A template is provided for marking the mounting location and for marking the hole to be drilled. The wiring is then fed through the hole underneath the the headliner to the right corner, and then down the D-pillar trim to the CD changer and receiver mounting location.
An alternative to using the factory antenna (and drilling a hole in the roof) is to buy an aftermarket antenna like the low-profile model SR20S from Terk (around $50.00, shown below). The antenna adheres to the top of the roof with a stick pad and the wire is run to the inside of the vehicle by being fed underneath the center brake light housing unit. The Terk antenna is available from Crutchfield as well as other online retailers.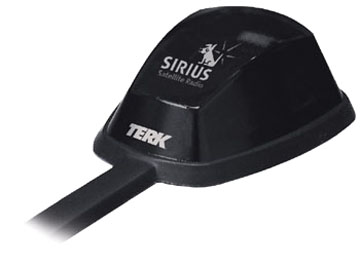 Parts required:
Adding the Sirius system to a WJ Grand Cherokee requires the Receiver/Antenna package plus one of the vehicle specific installation kits. An Artist/Song Title/Station display upgrade cable is an available option when using the RB1 Navigation radio.
Satellite radio kits and parts for the WJ

Item
Part #
MSRP
1. Satellite radio receiver and antenna package
(Requires one of the installation kits below.)Includes:
Operating and activation instructions
Receiver (P/N 5064020AH)
Roof mount Antenna (P/N 5066205AC)
P/N 82206488AB
$486.00
2a. Vehicle Installation kit IFor 2002-2004 Grand Cherokee's WITH (or WITHOUT*) the factory 10-disc CD changer. Can also be used for 1999-2001 Grand Cherokees that have a 2002-up Sirius compatible radio installed.

*NOTE: If you do not currently have a factory CD changer installed but plan on adding one in the future, this kit is required.

Includes:
Multiplex splitter box and mounting screws
Installation instructions
Installation cables (Receiver to splitter; Changer to splitter)
Antenna mounting template
Antenna cable (P/N 5066207AB)
Receiver mounting bracket and screws

OR:

2b. Vehicle Installation kit II

For 2002-2004 Grand Cherokee's WITHOUT the factory 10-disc CD changer. Can also be used for 1999-2001 Grand Cherokees that have a 2002-up Sirius compatible radio installed.

NOTE: If you plan to add a factory CD changer in the future, DO NOT use this kit, use Kit # 1 instead as it is required in systems using a factory CD changer.

Includes:
Installation instructions
Installation cable (Receiver to radio)
Antenna mounting template
Antenna cable (P/N 5066207AB)
Receiver mounting bracket and screws

P/N 82207564

P/N 82206489
(discontinued)

$158.00

$154.00

3. Optional Artist/Song Title/Station name upgrade cableFor use with RB1 Navigation radios. With this adapter, song title and artist name is shown on the radio screen.

NOTE: Installion kit I is required when using this cable.

This 8-pin to 10-pin harness cable must be installed and fed from the multiplex splitter near the satellite receiver up to the radio head unit.

When this cable is installed in a vehicle WITH the factory CD changer, the factory radio to cd changer 10-pin to 8-pin wiring harness is bypassed and no longer used.

When this cable is installed in a vehicle WITHOUT the factory CD changer, it is connected from the Sirius multiplex splitter to the radio. A CD changer is NOT required to be hooked up in order for the Artist display feature to function.

Jeep Liberty note: This cable is not required to activate the Artist/title display function when installing the RB1/Sirius system in Jeep Liberty vehicles WITH the factory CD changer.

P/N 82208322
$42.05

Replacement parts

Antenna
P/N 5066205AC
$102.00
Module, multiplex splitter
P/N 5066202AC
$52.30
Wiring, antenna cable
P/N 5066207AA
Wiring, receiver to radio
(used for vehicles w/o CD changer)
(12-pin to 10-pin)
P/N 5066203AA
$82.00
Wiring, CD changer to multiplex splitter
(8-pin to 12-pin)
P/N 5066204AA
$56.40
Wiring, receiver to multiplex splitter
(12-pin to 16-pin)
P/N 5066206AA
$58.45
Note: Parts are not available from this web site. Prices are subject to change without notice. Prices are current as of March 27, 2011.