More driving fun and enhanced individuality is the motto for the extensive tuning and accessory programs from STARTECH, a German company specializing in custom tuning for Chrysler and Jeep automobiles.
2003 STARTECH with newly introduced Monostar IV multi-piece wheels
The extensive line of STARTECH products is characterized by professional engineering, innovative design and exceptional German-made quality.
Enough is never enough: Owners of a Grand Cherokee with 4.7-liter V8 often demand more power. So STARTECH motor engineers developed the STARTECH 5.5 V8 displacement increase which elevates the American engine to new performance heights.
Displacement is increased with a custom crankshaft milled from a single piece that features a longer stroke. Together with larger pistons the crankshaft increases displacment from standard 4,701 cm³ to 5,483 cm³. The cylinder heads are machined and fitted with newly designed sport camshafts. Generously dimensioned metal catalysts were developed to ensure a faster exhaust gas flow. After the engine conversion, power output of the STARTECH 5.5 V8 jumps from standard 220 hp / 162 kW to 285 hp / 209 kW at 4,800 rpm. Even more important for everyday driving, pulling a trailer or negotiating rough terrain is the increase in torque to 485 Nm at 3,800 rpm.
Performance benefits accordingly: The Jeep Grand Cherokee with STARTECH 5.5 V8 increased-displacement engine accelerates in just 7.4 seconds to 100 km/h (62 mph), and reaches a top speed of 220 km/h 137 mph.
The STARTECH SD4 performance kit for the Jeep Grand Cherokee 2.7 CRD consists of a computer-controlled auxiliary engine management unit. It comes complete with a wire harness and installation instructions and can be installed in less than 30 minutes by any authorized Chrysler/Jeep dealer. Maximum power output of the 2.7-liter turbodiesel engine increases from 163 hp / 120 kW to 205 hp / 150 kW at 4.000 rpm. Even more important in everyday driving and in tough off-road situations is the increase in torque from normally 400 Nm to 450 Nm. Performance of the Jeep Grand Cherokee 2.7 CRD benefits accordingly: Acceleration to 100 km/h (62 mph) is shortened from 11.2 seconds to 10.1 seconds for the SUV with STARTECH SD4 tuning. Top speed increases to 195 km/h (121 mph)
2003 Grand Cherokee STARTECH at the 2002 SEMA show
STARTECH custom exhaust, and new 2003 brochure
The STARTECH stainless-steel sport exhaust system, available with one or two oval-shaped tailpipes depending on the type of engine, is the ideal complement to the STARTECH engine tuning. The exhaust system is available for all engine versions of Grand Cherokee. It optimizes power yield while at the same time producing a more powerful engine sound.
In addition to pushing the American SUV to extraordinary performance STARTECH increases its active safety in the areas of brakes and suspension.
The STARTECH high-performance brake system consists of 355-mm vented discs in front and back with six-piston aluminum fixed-calipers on the front axle and four-piston calipers in the rear. This system shortens braking distances considerably, further improves endurance and offers greater fading resistance. The generously dimensioned STARTECH brakes require the use of STARTECH Monostar III or IV 9Jx20 light-alloy wheels which also give the Grand Cherokee a more exclusive appearance, more agile handling and increased safety reserves.
The one-piece 20-inch Monostar III wheels in elegant disc design are available either with a silver polished or a chrome-design surface. The multi-piece Monostar III and the one-piece STARTECH Monostar IV wheels are fully polished. Tires in size 275/40 R 20 all around were found in tests to be optimal.
In 19-inch diameter STARTECH refines the Grand Cherokee with the new Monostar IV 8.5Jx19 light-alloy wheels. The one-piece or multi-piece wheels are mounted with tires in size 255/50 R 19. Yet another alternative are one-piece STARTECH Monostar III nine-hole wheels in size 8.5Jx18 an, available silver polished or with a chrome-design surface. The new Monostar IV wheel family is also available for the top-of-the-line Jeep in size 8.5Jx18 with 255/55 R 18 tires all around.
A nicely appointed 2003 Overland WG Grand Cherokee Navigation Edition with STARTECH 18″ Monostar IV wheels and front protection bar. The vehicle is owned by JeepsUnlimited member Baba, who is from Switzerland.
The STARTECH engineering team also did extensive development work designing custom suspension solutions for the Grand Cherokee. Customers can choose between a lowering kit with STARTECH sport springs and a complete STARTECH sport suspension. Both versions lower the body of the Jeep by about 30 millimeters (1-3/16 inches). The complete suspension also offers a somewhat firmer ride without compromising the characteristic ride comfort of the Grand Cherokee.
For owners of the American SUV who don't want to lower their vehicle STARTECH offers special shock absorbers with European setup.
The STARTECH experts also developed unique ways to customize the striking exterior of the Jeep: Innovative combinations of stainless steel and flexible plastics add exciting and functional highlights. The STARTECH design package is suitable for on-and off-road driving.
The face of the Grand Cherokee receives more customized appearance with the help of the STARTECH front guard. The highly polished STARTECH stainless-steel front guard is integrated into a deformable Pur-R-Rim part, which is mounted to the standard bumper and features two round conventional high-beams, which also can be ordered as xenon headlights. The STARTECH front guard has more than just visual appeal. A solid stainless-steel bar reinforces the lower part of the standard bumper; a solid underride protector prevents damage to the engine and oil pan during tough off-road excursions.
The sidesills of the five-door are refined with tough STARTECH running boards which facilitate entering and exiting the vehicle. The STARTECH boards feature integrated LEDs activated with the standard keyless-entry control of the central locking system or by opening the doors. This STARTECH development ensures a sure step, especially at night. STARTECH also offers white lateral turn signals.
The rear of the Grand Cherokee is refined with the STARTECH rear guard, made from a combination of stainless steel and plastic. It adds yet another visual highlight while protecting the rear bumper from parking damage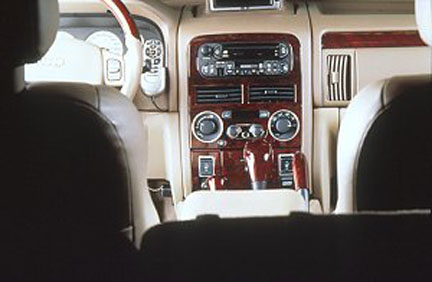 Many owners of the American luxury off-road car want a more customized interior. The STARTECH offer in this area is extensive: Illuminated stainless-steel doorsills with STARTECH logo welcome front-seat occupants. High-quality velour floormats with STARTECH signet are among the individual options as is an ergonomically shaped sport steering wheel with airbag. Highly polished walnut burl wood trim together with precious-wood levers for automatic and reduction transmissions and parking brake further refine the appearance of the interior.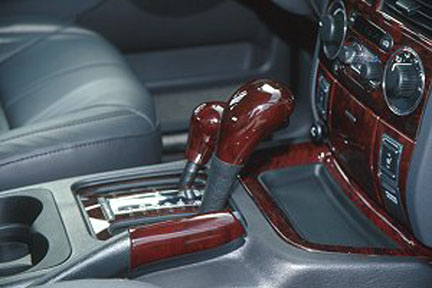 For the harmonious integration of a VDO Dayton MS 3000 or MS 5000 navigation system STARTECH offers a custom-tailored console for the dashboard of the Grand Cherokee. The GPS system can be expanded by STARTECH into a high-end multimedia system with TV, DVD player and game console. The system comprises LCD monitors integrated into the front headrests, which can display the DVD/TV or game console signal. The system's sound is reproduced over the standard stereo system or wireless headphones.In addition the STARTECH multimedia equipment for the Grand Cherokee can be equipped with a rearview camera which facilitates parking.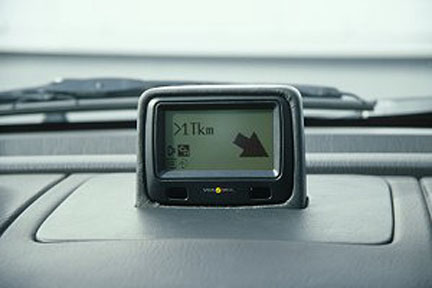 The in-house STARTECH upholstery shop fulfills further customization requests. With meticulous precision the upholsterers handcraft exclusive fully leather interiors from especially soft yet very durable mastik leather.
For best protection against theft and vandalism STARTECH recommends installation of the STARTECH alarm system with inclination sensor and interior monitoring. The radio-controlled STARTECH auxiliary heating system is also available.
STARTECH components price list

Pricing current as of September, 2003

Note: Prices listed are current MSRP and are listed here for informational purposes only, subject to change without notice. Prices do not include shipping or installation. Some body parts may require professional painting to match the vehicle's factory color. Contact STARTECH at the link below for further sales and purchase information.
Part #
Description
MSRP

Front protection bar unit

WJ1-858-40
Front protection bar-unit additional attachment to standard bumper
$ 1395.00
WJ-201-00
Additional charge for Xenon fog light kit for front protection bar
$ 1095.00
WG-210-00
Front spoiler, black ABS plastic, paintable
$ 450.00

Rear protection element

WJ-400-00
Rear protection element consisting of stainless steel protection element, rubber coated step and sturdy steel carriage. Stainless steel underride protection
$ 1295.00
WJ-410-00
Stainless steel cover with opening (for original Mopar trailer hitch package)
$ 85.00

Side running boards

WJ-300-00
Illuminated side running boards – aluminum running boards with illumination, stainless steel surface rubber step and hardware for installation onto vehicle frame. Pur-R-Rim elements for flush body integration, front and rear
$ 1195.00

Accessories

WG-SB-01
Chrome plated rear view mirror covers (set of 2)
$ 275.00

Wheels and tires

WJ1-858-40
Front or rear – 18″, One piece. Monostar III disc design. 8.5J x 18 H2 ET 40. Silver polished. Approved tire fitment: 255/55 ZR 18
$ 348.00 (Ea.)
WJ1-858-37
Front or rear – 20″, One piece. Monostar III disc design. 9J x 20 H2 ET 37. Silver polished. Approved tire fitment: 275/40 ZR 20
$ 448.00 (Ea.)
WJ2-900-37
Front or rear – 20″ Multi-piece. Monostar III disc design. 9J x 20 H2 ET 37. Silver polished. Approved tire fitment: 275/40 ZR 20
$ 598.00 (Ea.)
143-858-37
Front or rear – 18″ One-piece. Monostar IV 5-spoke design. 8.5J x 18 H2 ET 37. Silver polished. Approved tire fitment: 255/55 ZR 18
$ 348.00 (Ea.)
143-859-37
Front or rear – 19″ One-piece. Monostar IV 5-spoke design. 8.5J x 19 H2 ET 37. Silver polished. Approved tire fitment: 255/50 ZR 19
$ 398.00 (Ea.)
243-859-37
Front or rear – 19″ Multi-piece. Monostar IV 5-spoke design. 8.5J x 19 H2 ET 37. Silver polished. Approved tire fitment: 255/50 ZR 19
$ 598.00 (Ea.)
143-900-37
Front or rear – 20″ One-piece. Monostar IV 5-spoke design. 9J x 20 H2 ET 37. Silver polished. Approved tire fitment: 275/40 ZR 20
$ 448.00 (Ea.)
D60-WJ-SR
Wheel locks (for Monostar III + V 18″ & 20″)
$ 45.00
TBA
Wheel locks (for Monostar IV 18″, 19″ & 20″)
TBA

Sport chassis

WJ-018-00
Sport suspension, comfortable ride, incl. 4 shorter STARTECH sport springs and 4 STARTECH sport dampers
$ 999.00
WJ-008-00
Sport springs, comfortable ride
$ 375.00
WJ-100-00
Sport shock absorbers
$ 750.00 (set of 4)

Sport exhaust systems

WJ-671-00
Sport exhaust – stainless steel, with two oval tips, right/left MY 2001 and prior
$ 1375.00
WJ-672-00
Sport exhaust – stainless steel, with two oval tips, right/left MY 2002 and later
$ 1175.00

Brake systems

WG-692-00
High performance brake system, consisting of 2 six piston calipers front, 2 vented, cross drilled front rotors, 2 four piston calipers rear, 2 vented, cross drilled rear rotors, steelflex brake hoses, brake pads and installation hardware (only in combination with STARTECH 20″ wheels)
$ 10,295.00

Increased-displacement engines

WG-550-00
Increased displacement 5.5L V8, 285 hp, 345 lb-ft @3800 rpm. Includes sport exhaust system
$ 20,449.00

Interior appointments

WJ-805-04
Sport steering wheel, burl walnut design/leather Camel
$ 750.00
WJ-805-05
Sport steering wheel, burl walnut design/leather Sandstone
$ 750.00
WJ-805-07
Sport steering wheel, burl walnut design/leather Agate
$ 750.00
WJ-LA-1
Mastik leather trim
POR
WG-827-00
Interior appointments, burl walnut design. MY 2001 and later. In addition to existing wood package, 18 piece set
$ 895.00
WG-828-00
Interior appointments, burl walnut design. MY 2002 and later. Addition to standard equipment, 3 piece set
$ 275.00
WG-830-00
Burl walnut design shift console. Only for 4.7 and 4.0
$ 115.00
WG-826-21
Shift knob for transfer case. Burl walnut design/chrome. Agate leather/burl walnut design
$ 145.00
WG-826-22
Shift knob for transfer case. Burl walnut design/chrome. Sandstone leather/burl walnut design
$ 145.00
WG-826-30
Shift knob. Burl walnut design/chrome. Agate leather/burl walnut design
$ 245.00
WG-826-32
Shift knob. Burl walnut design/chrome. Sandstone leather/burl walnut design
$ 245.00
WG-826-40
Handbrake handle. Burl walnut design. With Agate leather boot
$ 175.00
WG-826-41
Handbrake handle. Burl walnut design. With Sandstone leather boot
$ 175.00
WG-879-10
Burl walnut design cover for a/c unit
$ 165.00
WG-879-20
Burl walnut design insert tray for center console
$ 265.00
WG-879-30
Burl walnut design ceiling console (for vehicles with sunroof)
$ 245.00
WG-879-31
Burl walnut design ceiling console (for vehicles without sunroof)
$ 245.00
WG-350-10
Entrance panels, polished stainless steel, 6-piece set
$ 375.00
WG-879-20
Entrance panels, polished stainless steel with illuminated STARTECH logo, front, 6-piece set
$ 475.00
WG-871-00
Floor mats, 4-piece set, Granite
$ 295.00
WG-872-00
Trunk floor mat, Granite
$ 165.00
N/A
Various custom built audio/video packages
POR