Welcome to JeepSpecs.com's archived photos for Jeep's 2004 WJ Generation Jeep Grand Cherokee 60th anniversary edition. Get in touch with us and let us know what you think!
Model year 2001 60th Anniversary Edition WJ, shown with the Cherokee & Wrangler versions
During the 2001 model year, a special 60th Anniversary Edition of the Jeep Grand Cherokee was produced. Offered in two colors only, Black and Silverstone Metallic, they were available for a limited time only, starting February 5th 2001. A reported 3,822 of the Grand Cherokee versions were built, 1,821 black and 2,001 silver color models. They came with exclusive exterior badging plus these additional features:
Unique two-tone interior – Agate instrument panel and door trim combined with Light Taupe leather trimmed seats.
Chrome wheels
Special embroidered floor mats
Jeep also produced 4,067 60th Anniversary editions of the Wramgler TJ (1,862 Black and and 2,205 Silver) and 5,157 Cherokee XJ's (2,379 Black and 2,778 Silver).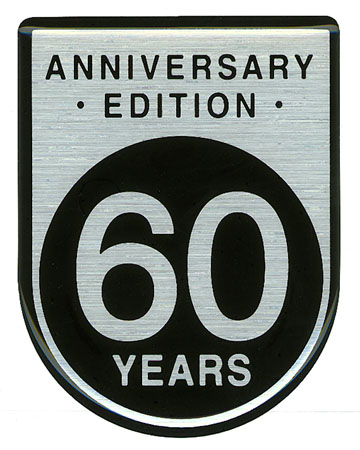 Back of 2-sided brochure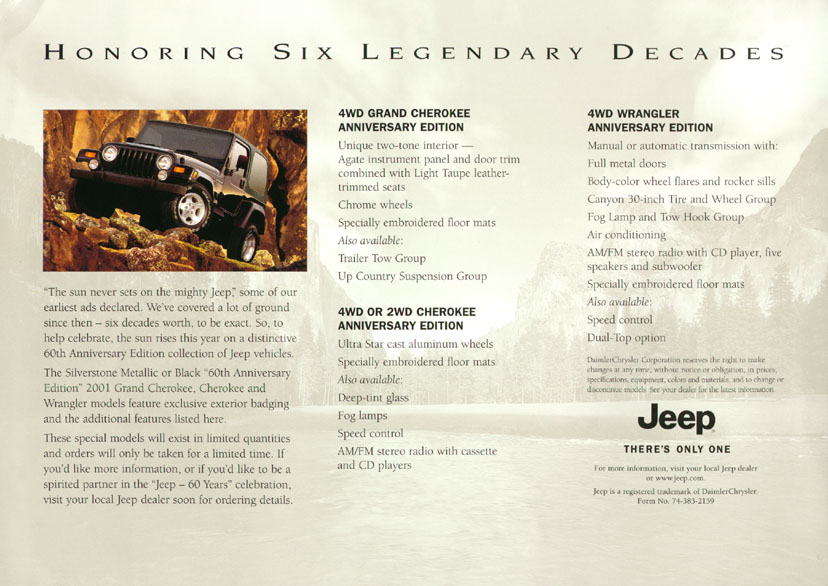 Front floor mat and door trim (Export version)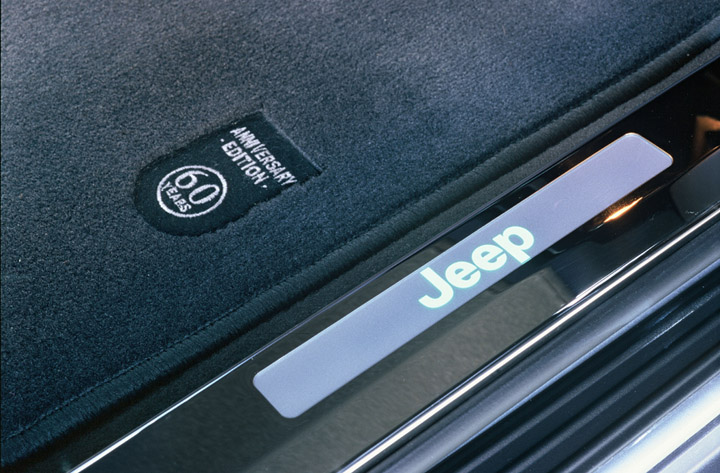 Front floor mat and door trim (Export version)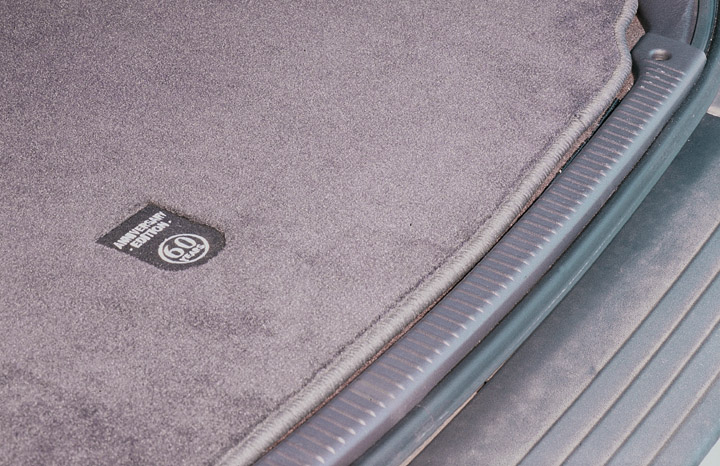 Rear floor mat (Export version)
60th Anniversary badge