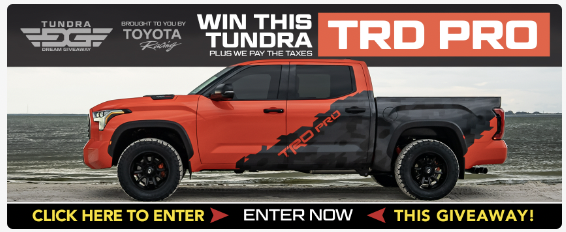 1999 – 2004 model years
The following Service Bulletin data is provided strictly for informational purposes only, to assist owners to find out if a particular problem they may be experiencing with their vehicles has been addressed with a factory service bulletin. Complete detailed information is not given for every bulletin. If a listed problem or symptom is present or suspected, owners should consult their authorized Jeep service department for the latest up to date bulletins and proper procedures. Repairs, adjustments or modifications described in these TSB's should be done by qualified service personnel only, especially when relating to safety and drivability issues. For a detailed explanation of TSB's, see this article from Edmunds.com: You, Your Vehicle and the Technical Service Bulletin.
SERVICE BULLETINS ARE NOT A WARRANTY ITEM FOR VEHICLES OUT OF WARRANTY. "Preventive" service repairs will generally not be performed under warranty during the normal warranty period if a vehicle is not exhibiting the particular symptom or problem. TSB's are not recalls. If you ask your dealer to perform the modification outside of the warranty period, expect to pay for the labor and parts.
Service Bulletin numbering
18
032
03
A
Category
(1st 2 digits)
Bulletin sequence
(Middle 2 or 3 digits)
Year issued
(Last 2 digits)
Revision
(Letter at end)
Bulletin numbering: The first two digits of all TSB numbers represent the category group. The middle two (or three) digits denote the category issue sequence, while the last two represent the calendar year in which the TSB was issued. In the example above, bulletin # "18-032-03" is in the "Performance" category, and was the 32nd Chrysler TSB released for this category in calendar year 2003. A letter at the end, as in "08-12-99A", designates a revision and or update, and supersedes the prior bulletin.
Grand Cherokee Technical Service Bulletin Index
WJ Series: 1999-2004 Model Years
Note: For 2005-2010 Grand Cherokee TSB's visit  WKJeeps.com  –  For 2011-2019 Grand Cherokee TSB's visit  WK2Jeeps.com
About the Index table – The Index table below lists every TSB issued for the Grand Cherokee WJ series, starting with the first bulletin issued in 1998 for the 1999 model year to the most current releases in 2004. Bulletins listed in Gray text represent those that have been superseded, and feature a link to the revised issue. Bulletins are listed in Group order, and within the Group by issue date from oldest to newest.Applicable model year: – The model year for which a given TSB applies is listed with an "X" in the table. Some repairs or technical information may be applicable to only a small number of vehicles and/or vehicles or parts built before or after certain dates. This information is noted where possible on the Listings page. In a few cases, bulletins may also apply to model years not listed.
NOTE – Includes all bulletins released through:   July 11, 2019
00 Newest Bulletins

TSB #
Date
TSB Title
99
00
01
02
03
04
 2400210
01/13/10
 NEW HVAC SUB-ASSEMBLY COMPONENTS (supersedes 2400104 dated January 20, 2004)
X
X
X
X
X
X
 2100908
03/05/08
 FLASH: TRANSMISSION NOT SHIFTING OR IN DEFAULT OPERATION… (export models)
X
X
X
 2101407
10/16/07
 AUTO TRANSMISSION FLUID USAGE ATF+4 (supersedes 2100404 dated 3/16/04)
X
X
X
X
X
X
 2100307
02/09/07
 AUTOMATIC TRANSMISSION DIAGNOSTIC TEAR DOWN PROCEDURE
X
X
X
X
X
X
 2400906
12/18/06
 WG DIESEL AUTOMATIC TEMPERATURE CONTROL (ATC)
X
X
 2400606
08/09/06
 A/C COOLING COIL ODOR (supersedes 2401305 dated August 4, 2005)
X
X
X
X
X
X
 0500306
07/21/06
 FRONT BRAKE INSPECTION PROCEDURE – CLASS ACTION LAWSUIT
X
X
 0803006
07/12/06
 POWERTRAIN CONTROL MODULE INITIALIZATION
X
X
X
X
X
X

02 Suspension

TSB #
Date
TSB Title
99
00
01
02
03
04
 021099
07/30/99
 TIE ROD AND DRAG LINK SLEEVE CLAMP BOLT TORQUE REVISION
X
 021299
08/20/99
 FRONT END ALIGNMENT / BALL JOINTS (See # 0200102 dated 06/10/02)
X
X
 021199a
12/31/99
 IMPROVED TRACK BAR & UPPER CONTROL ARM TO REDUCE FRONT DRIVELINE NVH
X
 0200102
06/10/02
 SPECIAL OFFSET BALL JOINT – ALLOWS ADJUST TO CASTER AND CAMBER ANGLES
X
X
X
 0200204
03/16/04
 SUSPENSION SQUEAK / SQUAWK (superseded by 0200204a dated 5/25/04)
X
X
X
X
X
X
 0200204a
05/25/04
 SUSPENSION SQUEAK / SQUAWK – FRONT STABILIZER BAR BUSHINGS
X
X
X
X
X
X

03 Differential / Driveline

TSB #
Date
TSB Title
99
00
01
02
03
04
 030399
05/28/99
 NOISY FRONT PROPELLER SHAFT REAR CONSTANT VELOCITY JOINT
X
 030599
09/24/99
 AXLE DIAGNOSIS
X
X
 030799
10/29/99
 INTERMITTENT BUMP FELT AFTER VEHICLE HAS COME TO A FULL STOP (superseded by 030400 dated 5/23/00)
X
X
 030899
11/26/99
 NEW 186FBI FRONT AXLE PINION GEAR FLANGED NUT & GROUND SPACER
X
X
 030300
03/03/00
 REAR AXLE WHINE 40 MPH+
X
X
 030400
05/23/00
 INTERMITTENT BUMP FELT AFTER VEHICLE HAS COME TO A FULL STOP
X
X
 030500
07/21/00
 QUALITY IMPROVEMENTS TO ADDRESS FRONT AXLE WHINE AND 2,400 RPM MOAN
X
X
 0300101a
07/14/01
 FRONT AXLE WHINE (I6 / 4WD only)
X
X
X
 0300302a
10/28/02
 REAR AXLE WHINE SOUND
X
X
X
 0300203
08/29/03
 FLUID WEEPAGE PAST REAR AXLE VENT LINE JIGGLE CAP
X
X
X
X
X
X

05 Brakes

TSB #
Date
TSB Title
99
00
01
02
03
04
 050199
02/26/99
 BRAKE SQUEAL PRESENT AT SPEEDS OVER 35 MPH
X
 050599
06/18/99
 MATCH MOUNTING BRAKE ROTORS
X
 050299a
09/10/99
 BRAKE ROUGHNESS OR PEDAL PULSATION (See # 0500302b)
X
 050100a
04/14/00
 BRAKE ROUGHNESS OR PEDAL PULSATION (See # 0500302b)
X
X
 0500501a
09/14/01
 BRAKE ROUGHNESS OR PEDAL PULSATION (See # 0500302b)
X
X
X
X
 0500302b
12/16/02
 FRONT BRAKE PULSATION DURING LIGHT TO MODERATE BRAKE APPLICATION
X
X
X
X
 0500306
07/21/06
 FRONT BRAKE INSPECTION PROCEDURE – CLASS ACTION LAWSUIT
X
X

07 Cooling

TSB #
Date
TSB Title
99
00
01
02
03
04
 0700201
03/02/01
 ELEVATED ENGINE TEMP. DUE TO DELAYED START OF HYDRAULIC COOLING FAN
X
 0700502
12/16/02
 NEW SOLENOID FOR DTC P1499 – HYDRAULIC FAN SOLENOID CIRCUIT FAULT
X
X
X

08 Electrical

TSB #
Date
TSB Title
99
00
01
02
03
04
 081698
04/17/98
 RADIO TRANSMITTING EQUIPMENT (superseded by 082399 dated 07/09/99)
X
 083698
07/24/98
 USE OF TWO DIGIT CALENDAR YEAR CODES IN AUTOMOTIVE COMPUTERS
X
 084798
08/30/98
 INTERMITTENT OPER. OF PWR DOOR LOCKS, RKE, PWR WINDOWS (superseded by 080300 dated 02/11/00)
X
 080499
02/26/99
 UNIVERSAL GARAGE DOOR OPENER RANGE
X
 080799
03/12/99
 POWER DISTRIBUTION CENTER (PDC) SERVICE
X
 081499
05/21/99
 VEHICLE START AND STALL OR VEHICLE NO-START
X
 081899
06/11/99
 RADIO CLOCK DEFEAT
X
 082099
06/20/99
 REVISED SUN ROOF EXPRESS OPEN POSITION
X
 082399
07/09/99
 INSTALLATION OF RADIO TRANSMITTING EQUIPMENT
X
X
 081299a
09/24/99
 EVIC TEMPERATURE SENSOR DISPLAY
X
 083799
11/12/99
 AIRBAG ON/OFF SWITCHES (superseded by 0802501 dated 11/23/01)
X
X
 083999
12/10/99
 COMMUNICATIONS STOPPING BETWEEN JTEC PCM AND A GENERIC SCAN TOOL
X
 080300
02/11/00
 POWER DOOR LOCKS, WINDOWS, KEYLESS ENTRY, MIRRORS – INTERMITTENT OPER.
X
 080600
02/25/00
 WIRE SPLICE REPAIRS (superseded by # 080600a dated 12/29/00)
X
X
 080600a
12/29/00
 WIRE SPLICE REPAIRS
X
X
X
 080800
03/17/00
 KEYLESS ENTRY TRANSMITTER – INTERMITTENT OPERATION
X
X
 081100
03/24/00
 CD PLAYER – CD COMPATIBILITY
X
X
 082200a
08/04/00
 4.7L CAMSHAFT POSITION SENSOR CONTACTS TONE WHEEL
X
 082700
09/29/00
 NON-DEPLOYED AIRBAG HANDLING PROCEDURES
X
X
X
 082800
09/29/00
 SPEEDOMETER OR TACHOMETER INOPERATIVE
X
X
 083300
11/03/00
 CD – "COLD CD" FAULT CODE IN SALES CODE RBP/RAD/RBT AND RBY CD PLAYERS
X
 0803600
11/17/00
 CIRCUITS AFFECTED BY IGNITION OFF DRAW FUSE
X
 0803800
12/08/00
 SAFETY SYSTEMS – VEHICLE MODIFICATIONS / REPAIR
X
 0801001
05/25/01
 AIRBAG / CLOCK SPRING SERVICE
X
X
X
 0801601
08/03/01
 RADIO – CAUTION: LOCKING ANTENNA COLLAR
X
 0801701
09/21/01
 SAFETY SYSTEMS – VEHICLE MODIFICATIONS / REPAIR
X
 0800401a
11/16/01
 HEATED SEAT – INOPERATIVE (superseded by # 0800401b dated 12/20/01)
X
X
X
 0802501
11/23/01
 AIRBAG ON / OFF SWITCHES
X
X
X
 0800401b
12/20/01
 HEATED SEAT – INOPERATIVE
X
X
X
 0800702
03/25/02
 REMOTE KEYLESS ENTRY (RKE) PROGRAMMING PROCEDURES
X
X
X
X
 0801402
09/02/02
 LOUD AUDIBLE BURST OF STATIC OR DISTORTION FROM RADIO
X
 0801103
04/25/03
 RKE KEY FOB ONLY OPERATES AT CLOSE RANGE ON DRIVER'S SIDE
X
 0801603
06/13/03
 NEW AIRBAG CONTROL MODULE OPTIMIZED FOR CURRENT & PRIOR MODEL YR USE
X
X
X
 0802803
09/19/03
 RADIO CD ERR MESSAGE
X
X
X
 0803003
10/24/03
 NO AUX PWR TO TRAILER DUE TO MISSING TRAILER TOW HARNESS CIRCUIT BREAKER
X
 0800204
01/06/04
 INTERMITTENT HORN CHIRP WHEN ATTEMPTING TO ENTER OR UNLOCK VEHICLE
X
X
 0801404
03/30/04
 RADIO INTERMITTENT AUDIO
X
 0801505
03/02/05
 POWERTRAIN CONTROL MODULE INIT. (superseded by 08-030-06 dated July 12, 2006)
X
X
X
X
X
X
 0801605
03/03/05
 TCM INTERNAL FAULT MAY CAUSE LOW LINE PRESSURE OR GEAR RATIO ERROR DTC
X
 0803006
07/12/06
 POWERTRAIN CONTROL MODULE INITIALIZATION
X
X
X
X
X
X

09 Engine

TSB #
Date
TSB Title
99
00
01
02
03
04
 090100a
09/11/00
 ACCUMULATION OF FOAMY OIL EMULSION 4.7L ENGINE OIL FILL HOUSING
X
X
 0900301
05/04/01
 USING SUPPLEMENTAL OIL ADDITIVE TREATMENTS
X
 0900303
08/01/03
 4.0L MULTIPLE CYLINDER MISFIRE
X
X
X
X
X
X

14 Fuel

TSB #
Date
TSB Title
99
00
01
02
03
04
 140798
12/11/98
 FUEL FILLER CAP IS DIFFICULT TO REMOVE
X
 140199
02/19/99
 SLOW FUEL FILL / REPEATED FUEL PUMP NOZZLE SHUT OFF
X
 140599
10/08/99
 FUEL SYSTEM PRESSURE DIAGNOSTIC PROCEDURES
X
X
 140600a
09/15/00
 LONGER THAN NORMAL CRANK TIME… (superseded by # 1400201 dated 03/16/01)
X
X
 1400201
03/16/01
 LONGER THAN NORMAL ENGINE CRANK TIME PRIOR TO ENGINE START
X
X
X
 1400601
10/12/01
 PREMATURE FUELING NOZZLE SHUT-OFF WHEN FILLING TANK
X
 1400102a
10/07/02
 FUEL CAP DIFFICULT TO REMOVE
X

18 Performance

TSB #
Date
TSB Title
99
00
01
02
03
04
 183198
09/25/98
 OXYGEN SENSOR OPERATING DIFFERENCES
X
 183298
09/25/98
 FLASH PROGRAMMING FAILURE RECOVERY (superseded by # 1803705 dated 10/20/05)
X
 183598
12/18/98
 ERRONEOUS MIL ILLUM. EVAPORATIVE PURGE SOLENOID CIRCUIT (P0443)
X
 183698
12/18/98
 START AND STALL, IDLE UNDERSHOOT – LOST IAC STEPS
X
 183798
12/18/98
 ADDITION OF A CLEAR FLOOD FEATURE
X
 184098
12/18/98
 HIGH IDLE RPM ON DECELERATION W/ENGINE TEMPERATURE GREATER THAN 103 DEG.
X
 184198
12/18/98
 IDLE RPM UNDERSHOOT/OVERSHOOT WHILE IN LOW RANGE 4WD
X
 184298
12/18/98
 LONG CRANK TIMES WITH ENGINE TEMPERATURES BETWEEN 46-140 DEGREES F
X
 184398
12/18/98
 ENGINE SAG WHEN THE A/C COMPRESSOR CYCLES
X
 184498
12/18/98
 COLD ENGINE START OR PARTIAL COOL DOWN RESTARTING SAG/HESITATION
X
 184598
12/18/98
 ENGINE VIBRATION, "BEAT" LIKE SOUND, OR "DRONE"
X
 184698
12/18/98
 ENGINE IDLE UNDERSHOOT / DRIVEWAY DIE OUT WHEN SHIFTING TRANSMISSION
X
 180799
04/30/99
 ERRONEOUS MIL ILLUM. (P1763) GOV. PRESS. SENSOR VOLTS (superseded by # 210400 dated 6/30/00)
X
 180999
05/21/99
 DIAGNOSTIC TROUBLE CODES CAUSED BY OPEN FUSE
X
 181299
06/18/99
 DRBIII LEAK DETECTION PUMP MONITOR TEST
X
 181399
06/18/99
 EXHIBITING AN ENGINE NO-START CONDITION
X
 181499
06/18/99
 DRONE NOISE DURING WARM ENGINE IDLING
X
 181599
06/18/99
 CHANGE TO OXYGEN SENSOR BIASING / SWITCHING AT IDLE WITH N OR P SELECTED
X
 181699
06/25/99
 START-UP IMPROVEMENTS TO COMPENSATE FOR SEASONAL CHGES TO FUEL QUALITY
X
 181799
06/25/99
 IMPROVED IDLE CONTROL DURING MOMENTARY ENGINE LOADING CONDITIONS
X
 182599
11/15/99
 ENGINE MISFIRE PCM ERROR USING DRBIII
X
 180100
02/04/00
 MISDIAGNOSED LEAK DETECTION PUMP SYSTEMS (P1494, P0442, P0455, P0456)
X
X
 1800101
01/26/01
 4.7L ENGINE PERFORMANCE ENHANCEMENTS
X
X
 1800901
03/30/01
 LEAK DETECTION PUMP OPERATION AND DIAGNOSIS
X
 1801001
04/20/01
 ROUGH IDLE AT COLD TEMPERATURE (4.0L)
X
 1801201
05/25/01
 GENERIC SCAN TOOL (GST)
X
X
X
X
 1801301
06/11/01
 ROUGH IDLE AT COLD TEMPERATURES (4.0L)
X
 1802101a
09/17/01
 4.7L ENGINE PERFORMANCE ENHANCEMENTS
X
 1802501
10/15/01
 45RFE AND 545RFE SHIFT QUALITY ENHANCEMENTS FOR THE 2-3, 4-5, AND 5-4 SHIFTS
X
X
X
 1801202
02/25/02
 FLASH: COLD START RPM FLARE
X
X
 1800502a
05/06/02
 VEHICLE PERFORMANCE ENHANCEMENTS
X
 1802702
09/06/02
 ROUGH IDLE AFTER RESTART… (superseded by # 1803103 dated 09/05/03)
X
X
X
X
 1801602a
09/23/02
 FLASH: MIL ILLUM. FOR ERRONEOUS DTC P0456 – EVAP MON. SMALL LEAK DETECTED
X
 1800203
01/31/03
 FLASH: MIL ILLUM. FOR ERRONEOUS DTC P0456 – EVAP MON. SMALL LEAK DETECTED
X
X
 1800503b
07/04/03
 FLASH: TRANSMISSION SHIFT… (superseded by # 1801304 dated 03/30/04)
X
 1800503c
08/01/03
 FLASH: TRANSMISSION SHIFT… (superseded by # 1801304 dated 03/30/04)
X
 1803103
09/05/03
 4.0L ROUGH ENGINE IDLE AFTER RESTART FOLLOWING A HOT SOAK
X
X
X
X
X
X
 1803203
09/12/03
 ERRONEOUS DTC'S RELATING TO 4.0L OXYGEN SENSOR HEATER FAILURE
X
 1800804
02/24/04
 FLASH: LOW IDLE SPEED INDUCED DRONE AND/OR INTERMITTENT P/T T-CASE LAMP
X
 1801304
03/30/04
 FLASH: TRANSMISSION SHIFT/SPEED CONTROL IMPROVEMENTS (supersedes 1800503c)
X
 1801904
04/27/04
 FLASH: 4.7L HIGH OUTPUT – COLD ENGINE ROUGH IDLE OR HESITATION
X
 1802804
06/30/04
 FLASH: 4.0L TORQUE CONVERTER LOCK-UP FEATURE
X
 1804504
12/18/04
 FLASH: 4.7L WARM ENGINE ROUGH IDLE
X
X
X
 1803705
10/20/05
 FLASH PROGRAMMING FAILURE RECOVERY USING DRBIII®
X
X
X
X
X
X

19 Steering

TSB #
Date
TSB Title
99
00
01
02
03
04
 190600
09/15/00
 STEERING GEAR HONK ON TURNS
X
X
 1900301a
08/24/01
 HONK-LIKE SOUND WHEN PERFORMING RIGHT TURNS AT LOW SPEED
X
X
X
 1900701
10/26/01
 POWER STEERING FLUID USAGE (superseded by # 1900503 dated 08/29/03)
X
X
X
X
 1900901
10/26/01
 DRIVER AIRBAG – TRIM COVER SERVICE
X
X
X
X
 1900801
11/23/01
 POP / TICK SOUND IN STEERING WHEEL AREA (superseded by # 1900303 dated 08/29/03)
X
X
X
X
 1900502
05/20/02
 STEERING HONK ON 4.0L AND 4.7L VEHICLES
X
X
X
X
 1900103
02/07/03
 POP/TICK SOUND IN STEERING WHEEL AREA (superseded by 1900504a dated 10/25/04)
X
X
 1900203
02/28/03
 POWER STEERING MOAN OR WHINE-LIKE SOUND WHEN TURNING
X
X
 1900303
08/29/03
 POP / TICK SOUND IN STEERING WHEEL AREA (vehicles built on or before 1/13/02)
X
X
X
X
 1900503
08/29/03
 POWER STEERING FLUID USAGE
X
X
X
X
X
X
 1900504a
10/25/04
 POP / TICK SOUND IN STEERING COLUMN (supersedes 1900504 dated 05/25/04)
X
X
X

21 Transmission

TSB #
Date
TSB Title
99
00
01
02
03
04
 211398
10/16/98
 FLUID LEVEL INSPECTION PROCEDURE… (superseded by 211199 dated 07/23/99)
X
 211498
12/04/98
 QUICK LEARN CLUTCH VOLUME PROCEDURES ON 45RFE TRANSMISSIONS
X
 211698
12/04/98
 REVISED FRONT BAND ADJUSTMENT FOR 42RE TRANSMISSIONS
X
 211198
12/11/98
 NEW TRANSMISSION DIAGNOSTIC SIMULATOR TOOL
X
 211798
12/11/98
 NV 247 TRANSFER CASE SHUDDER (superseded by # 210299 dated 02/12/99)
X
 210299
02/12/99
 SHIFT QUALITY IMPROVEMENTS
X
 210899
04/30/99
 BUZZ, WHINING OR MOANING LIKE NOISE FROM COLD TRANSMISSION (REVERSE GEAR)
X
 211199
07/23/99
 TRANSMISSION FLUID LEVEL INSPECTION PROCEDURE/SERVICE CAUTIONS
X
X
 210199a
08/13/99
 NV247 LOW SPEED GRINDING NOISE TRANSFER CASE
X
 210999
06/04/99
 NV247 SHUDDER NOISE IN TRANSFER CASE
X
 211399
09/03/99
 DRIVE LEARN PROCEDURES FOR 45RFE TRANSMISSIONS
X
X
 212299
12/03/99
 NV-242 AND NV-242HD SECTOR SHAFT SEAL OIL SEEPAGE (superseded by # 210300 dated 3/10/00)
X
 210100
02/04/00
 NV-242 & NV-242HD TRANSFER CASE OIL SEEPAGE FROM SECTOR SHAFT OIL SEAL
X
X
 210300
03/10/00
 RED-IN-COLOR OIL SEEPAGE FROM UNDER THE VEHICLE
X
 210400
06/30/00
 ERRONEOUS MIL ILLUMINATION FOR P1763 – TRANS. GOV. PRES. SENSOR VOLTS TOO HIGH
X
 210900
09/15/00
 45RFE TRANS. QUALITY ENHANCEMENTS… (superseded by # 1802501 dated 10/15/01)
X
 2100601
06/29/01
 AUTO TRANSMISSION FLUID USAGE ATF+4 (superseded by 2100404 dated 3/16/04)
X
X
X
X
 2101101
09/12/01
 NV247 TRANSFER CASE SEEPAGE
X
X
 2100202
07/08/02
 REVISION IN DIAG. PROCEDURES AND LABOR TIME FOR RE TRANSMISSIONS
X
X
X
X
X
 2100404
03/16/04
 AUTO TRANSMISSION FLUID USAGE ATF+4 (superseded by # 2101407 dated 10/16/07)
X
X
X
X
X
X
 2100307
02/09/07
 AUTOMATIC TRANSMISSION DIAGNOSTIC TEAR DOWN PROCEDURE
X
X
X
X
X
X
 2101407
10/16/07
 AUTO TRANSMISSION FLUID USAGE ATF+4 (supersedes 2100404 dated 3/16/04)
X
X
X
X
X
X
 2100908
03/05/08
 FLASH: TRANSMISSION NOT SHIFTING OR IN DEFAULT OPERATION… (export models)
X
X
X

22 Wheels

TSB #
Date
TSB Title
99
00
01
02
03
04
 2200101
02/23/01
 CHROME WHEEL CARE (superseded by 2200403 dated 09/26/03)
X
 2200101a
09/28/01
 CHROME WHEEL CARE (superseded by 2200403 dated 09/26/03)
X
X
 2200102
03/11/02
 CHROME WHEEL CARE (superseded by 2200403 dated 09/26/03)
X
X
X
 2200403
09/26/03
 CHROME WHEEL CARE
X
X
X
X
 2200103
02/07/03
 TIRE PRESSURE SYSTEM PERFORMANCE AFFECTED WITH TEMP CHANGES
X
X
X

23 Body

TSB #
Date
TSB Title
99
00
01
02
03
04
 234598
10/09/98
 IN TRANSIT PROTECTIVE FILM
X
 236098
12/11/98
 SUNSHADE FABRIC DELAMINATES FROM SUBSTRATE ALONG EDGES
X
 236198
12/18/98
 WATER LEAK AT THE REAR LIFT GATE FLIPPER WINDOW
X
 231599
03/21/99
 FRONT POWER WINDOW TILTS OR TIPS FORWARD IN THE OPENING WHEN RAISED
X
 231499
05/21/99
 DOOR WEATHER SEAL RETENTION
X
 231799
05/21/99
 ROOF RACK CROSS BAR SHIPPING LOCATION
X
 233599a
10/01/99
 CHILD SEAT TETHER ANCHORS
X
X
 233899
10/01/99
 ROOF JOINT MOLDING DISTORTION
X
 234499
11/05/99
 WATER LEAK AT THE REAR OF THE SUNROOF
X
X
 230800
03/03/00
 CHILD SEAT TETHER ANCHORS (superseded by # 230800b dated 11/24/00)
X
X
 231000
03/03/00
 WINDOW REGULATOR – STICKING AT TOP OF TRAVEL
X
X
 231700
05/05/00
 CARGO COVER SHADE BRACKET BREAKS
X
X
 232100
05/19/00
 FRONT SEAT BINDS OR STICKS (MANUAL SEATS)
X
 230800a
07/07/00
 CHILD SEAT TETHER ANCHORS (superseded by # 230800b dated 11/24/00)
X
X
 233000
08/04/00
 FRONT SEAT BELTS SLOW TO RETRACT
X
X
 2303800
10/13/00
 SEAT BELT TURNING LOOP COVER REPAIR
X
X
 234100
11/01/00
 OPTIMUM ROOF RACK POSITION (see # 2301303 dated 05/30/03)
X
X
X
 230800b
11/24/00
 CHILD SEAT TETHER ANCHORS
X
X
 2300301
02/02/01
 HEAD IMPACT UPPER INTERIOR FEDERAL MOTOR VEHICLE SAFETY STANDARDS
X
 2302701
09/21/01
 OUTSIDE REARVIEW MIRROR GLASS… (superseded by # 2301502 dated 04/01/02)
X
X
X
X
 2301502
04/01/02
 OUTSIDE REARVIEW MIRROR GLASS REPLACEMENT
X
X
X
X
 2301902
05/20/02
 CLOTH COVERS ON BOTH FRONT SEAT CUSHIONS MAY LOOSEN AND WRINKLE
X
 2302002
05/20/02
 NEW REPAIR PROCEDURES W/ SEPARATE LIFTGATE LATCH MOTOR AND COMPONENTS
X
X
X
X
 2303302
07/22/02
 REAL WOOD TRIM SCRATCH REPAIR (superseded by 2301204 dated 04/27/04)
X
X
X
 2303402
07/22/02
 OPTIMUM ROOF RACK CROSS BAR POSITION (superseded by 2301303 dated 5/30/03)
X
X
 2304302
09/30/02
 SUNSHADE MAY PARTIALLY CLOSE DURING HARD APPLICATION OF THE BRAKES
X
 2300903
04/18/03
 REAL WOOD TRIM SCRATCH REPAIR (superseded by 2301204 dated 04/27/04)
X
X
 2301303
05/30/03
 OPTIMUM ROOF RACK CROSS BAR POSITION (supersedes 2303402 dated July 22, 2002)
X
X
X
 2301503
06/06/03
 WIND-LIKE SOUND AT TOP REAR CORNER OF FRONT DOOR
X
X
X
X
X
X
 2302603
10/24/03
 NEW SNAP-IN RETAINER TO IMPROVE RETENTION OF MOPAR AIR DEFLECTOR TO HOOD
X
X
X
X
X
X
 2300904
03/09/04
 POPPING OR CLICKING-LIKE SOUND IN AREA OF FRONT SEAT FRAME
X
X
X
X
X
X
 2301204
04/27/04
 REAL WOOD TRIM SCRATCH REPAIR (supersedes 2300903 dated 04/18/03)
X
X
X
 2302704
07/19/04
 FLUTTER-LIKE SOUND FROM OUTSIDE MIRROR AT HIGH VEHICLE SPEEDS (export models)
X
X
X
X
X
X

24 Heating & AC

TSB #
Date
TSB Title
99
00
01
02
03
04
 240199
01/29/99
 A/C REFRIGERANT CHARGE
X
 240299
01/29/99
 A/C COMPRESSOR SERVICE PRECAUTIONS
X
 240799
04/30/99
 REDUCED AIRFLOW FROM CENTER OUTLETS
X
 240899
05/14/99
 WHISTLING SOUND FROM HEATER BLOWER
X
 241699
08/20/99
 AZC CONTROL MODULE RECALIBRATION
X
 242499
11/12/99
 HEATER A/C SYSTEM CHANGING TO DEFROST MODE WHEN ACCELERATING
X
X
 242599
11/12/99
 COLD AIR LEAKING INTO PASSENGER COMPARTMENT FOOT WELL
X
X
 240699a
12/14/99
 CONDENSATION ON EXTERIOR OF HEATER HOUSING
X
X
 240100
02/04/00
 IMPROVED DRIVERS SIDE FLOOR DUCT
X
X
 2400701
05/18/01
 CHANGE IN OUTLET TEMPERATURE FROM DESIRED SETTING
X
X
X
 2400902
10/08/02
 AC SYSTEM LEAK DETECTION
X
X
X
X
X
 2400303
05/23/03
 A/C SYSTEM ADDITIVES
X
X
X
X
X
X
 2400104
01/20/04
 NEW HVAC SUB-ASSEMBLY COMPONENTS (superseded by 2400210 dated January 13, 2010)
X
X
X
X
X
X
 rr-04-008
04/14/04
 VACUUM HOSE ELBOW MAY RESTRICT VACUUM TO HVAC OR CRUISE SYSTEMS
X
 2401305
08/04/05
 A/C COOLING COIL ODOR (superseded by 2400606 dated August 9, 2006)
X
X
X
X
X
X
 2400606
08/04/05
 A/C COOLING COIL ODOR (supersedes 2401305 dated August 4, 2005)
X
X
X
X
X
X
 2400906
12/18/06
 WG DIESEL AUTOMATIC TEMPERATURE CONTROL (ATC)
X
X
 2400210
01/13/10
 NEW HVAC SUB-ASSEMBLY COMPONENTS (supersedes 2400104 dated January 20, 2004)
X
X
X
X
X
X

25 Emissions

TSB #
Date
TSB Title
99
00
01
02
03
04
 250298
10/23/98
 INSPECTION MAINTENANCE TESTING – OBD II "CARB" READINESS
X
 250299
11/29/99
 CATALYST MONITOR DOES NOT ILLUMINATE MIL OR SET FAULT CODE
X
 2500101
02/02/01
 GENERIC SCAN TOOL MAY NOT DISPLAY CERTAIN DTC'S & ERRONEOUS LDP SW FAULT
X
 2500401
05/11/01
 ADDITIONAL DIAGNOSTICS FOR DTC'S CAUSED BY AN EVAPORATIVE SYSTEM LEAK
X
X
X
 2500102
02/11/02
 MIL ILLUMINATION LDP (superseded by # 2500102a dated 09/02/02)
X
 2500102a
09/02/02
 MIL ILLUM., DTC P0442, P0455, OR P0456 – LEAK DETECTION PUMP, LEAK DETECTED
X
 2500103
02/21/03
 DUTY CYCLE PURGE SOLENOID CAUSES TICKING-LIKE SOUND FROM ENGINE BAY
X
X
X
 2500104
10/25/04
 EVAPORATIVE SYSTEMS SERVICE (Information only)
X
X
X
X
X
X