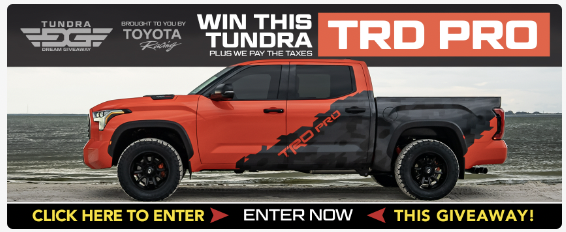 Welcome to the JeepSpecs.com in-depth page on WJ Generation Jeep Grand Cherokee engine specification Guide. We have organized as much information as we could find into a helpful article below. Is something incorrect or missing? Please get in touch with us and we'll fix it!
| 4.0 liter I-6 | 4.7 liter V-8 | 4.7 liter V-8 High Output |
| --- | --- | --- |
Jeep has used three different engines for the WJ series (plus a couple of 5-cylinder diesels for the export market):
4.0 liter I-6 (242 cu in., 195 bhp)
The standard in-line 6 cylinder engine was significantly reengineered in 1999. Upgrades included new cylinder heads with reduced-area exhaust ports, new exhaust manifolds, a new 50% more efficient slitter-vane water pump that added two horsepower, a new elastomer-coated steel intake manifold gasket, a two-piece high silicon-molybdenum alloy cast-iron exhaust manifold, automated belt tensioner and a new laminated oil pan. These refinements added more power (10 bhp), a 5db quieter operation with an enhanced lower "throaty" sound quality, and cleaner emissions.
For comprehensive 4.0 perfomance information and specifications, visit Dino's JEEP 4.0 performance site.4.7 liter
V-8 (287 cu in., 235 bhp)
The all-new 4.7-liter V-8 engine offers more power, less weight (438 lbs), increased fuel efficiency and lower emissions than the 5.2-liter engine it replaced. An incredibly detailed tech analysis, written by Richard Ehrenberg in 1999, can be found here: Chrysler's New Cammer.
4.7 liter V-8 HO (287 cu in., 265 bhp)
A High Output version of the 4.7L was introduced starting with the 2002 model year. The performance modifications added 30 horsepower and 30 Ft.-Lb. of additional torque. The HO engine is designed to run perfectly on standard octane fuel, but for maximum performance premium fuel is recommended.
The HO engine is standard on all 2002-2004 Overland models, and is optional on the 2002-2004 Limited 4WD models. In the 2004 model year, Jeep offered the HO as an option on three special models, the Freedom, Columbia and Rocky Mountain editions. It has not been available on the Laredo, Laredo Sport or SE (Special Edition) models. All 2002 models with the HO engine featured a nice custom chrome exhaust tip. This was, unfortunately, decontented starting with 2003 model year production.
WJ Engine specifications

Specifications for the HO engine that are different from the standard V8 are noted in red. 

Description
4.0L I-6
4.7L V8
4.7L V8 HO
General
Air cleaner element / Intake system
Air filter
Mopar® P/N 53007386
(standard air intake system)
Air filter
Mopar® P/N 53007386
(standard air intake system)
Low restriction
air intake system:Air filter
Mopar® P/N 5015610AA
superceded by:
P/N 5015610ABAir cleaner hose
Mopar® P/N 53013418AALower air cleaner housing
Mopar® P/N 501832AAUpper air cleaner housing
Mopar® P/N 5018321AAResonator
Mopar® P/N 53013417AA(low-restriction air intake system)
Bore x stroke
98.4 mm (3.88 in.)
86.69 mm (3.413 in.)
93.0 mm (3.66 in.)
86.5mm (3.405 in.)Bore/Stroke ratio: 1.08
Rod/Stroke Ratio: 1.80
93.0 mm (3.66 in.)
86.5mm (3.40 in.)
Displacement
4.0 Liters / 242 C.I.
4.7 Liters / 287 C.I.
4.7 Liters / 287 C.I.
Engine type
In-line 6 cylinder
90° SOHC V-8 16-Valve
90° SOHC V-8 16-Valve
Engine speed, maximum
5300 RPM
6000 RPM
6000 RPM
Engine speed, tachometer redline
5300 RPM
5300 RPM
5700 RPM
Compression Ratio
8.8:1
9.0:1
9.7:1
Fuel Economy mpg (EPA est., City/Hwy)
2WD — 15/214WD — 15/20
14/19
14/19
Fuel requirement
Regular unleaded, 87 octane
Regular unleaded, 87 octane
Regular unleaded, 87 octaneRecommended for maximum performance:
Unleaded premium, 93 octane
Firing Order
1-5-3-6-2-4
1-8-4-3-6-5-7-2
1-8-4-3-6-5-7-2
Injectors
Flow=22.5 lb/hr @ 49psi
Flow = 22.5 lb/hr @ 49psi
Flow = 25.8 lb/hr @ 49psi
Knock sensor(s)
(none)
(none)
Two (Stereo)(located under intake manifold, one bolted on each side)
Lead Cylinder
# 1
# 1 Left Bank
# 1 Left Bank
Oil Capacity
6 Quarts
6 Quarts
6 Quarts
Oil pressure
At curb idle: 13 psi minimum
@1600 rpm & above: 37-75 psi
At curb idle: 07 psi minimum
@3000 rpm: 35-105 psi
At curb idle: 04 psi minimum
@3000 rpm: 25-110 psi
Power (SAE net)
195 BHP @ 4600 RPM
235 BHP @ 4800 RPM
265-270 BHP @ 5100 RPM
Powertrain Control Module (PCM)
P/N 56041833AE (2002)
After 10/21/01 P/N 56044357AA
California: P/N 56041835AEP/N 56044632AB (2003)P/N 56044563AB (2004)
P/N 56044810AB (2002)P/N 56044630AB (2003)

P/N 56044564AB (2004)

P/N 56044811AB (2002)P/N 56044631AB (2003)

P/N 56044565AB (2004)

Spark plugsSee also:
WJ spark plugs
Standard resistor-typeP/N SP0RC12ECC
(formerly 56041402AB)Type: RC12ECC
0.035 in. gap
"Fired in suppressor seal" type spark plugs using a copper core ground electrode.P/N SPRC12MCC4
(formerly 56028236AA)Type: RC12MCC4
0.040 in. gap
Unique platinum-tipped
spark plugs(Featuring a platinum rivet located on the tip of the center electrode)P/N SPRC7PYCB4Type: RC7PYCB4
0.040 in. gap

Do not substitute any other spark plugon the 4.7L H.O. engine. Serious engine damage may occur.

Never clean spark plugs on the 4.7L H.O. engine. Damage to the platinum rivet will result.

Do not use a wire-type gapping tool for the same reason. Use a tapered-type gauge.

To prevent possible pre-ignition and/or mechanical engine damage, the correct type/heat range/number spark plug must be used.

Throttle Body
60mm necked to 56mm
65mm (1999-2000)
68mm (2002-2004)
68mm
Torque (SAE net)
230 LB-FT @ 3000 RPM
295 LB-FT @ 3200 RPM
325-330 LB-FT @ 3600 RPM
Valve system
OHV, 12 valves, flat followers, hydraulic lifters
Chain-driven SOHC, 16 valvesHydraulic end-pivot roller rockers

Flash-chromed stems, hardened tips

1.89″ diameter intake
1.46″ diameter exhaust

Unique exhaust valvesChain-driven SOHC, 16 valves, hydraulic end-pivot roller rockers
Valve lift (zero lash)
Intake 10.35 mm (0.4075 in.)
Exhaust 10.528 mm (0.4145 in.)
Intake 11.25 mm (0.4430 in.)
Exhaust 10.90 mm (0.4292 in.)
Intake 12.0 mm (0.4724 in.)
Exhaust 10.90 mm (0.4292 in.)
Valve springs
(intake and exhaust)
?
6.69 coils
4.28 wire diameter
7.30 coils
4.77 wire diameter
Weight, engine
?
438 Lbs.
?

Cylinder Block etc.

Camshaft
53010448AA (1999-2004)
Hollow steel tubes with individual lobes, powdered metal, sinter-bonded in place.53021159AA   (left, 1999-2002)
53021160AA (right, 1999-2002)53021159AC   (left, 2003-2004)
53021160AC (right, 2003-2004)
53021411AB   (left, 2002-2004)
53021412AB (right, 2002-2004)
Crankshaft
Nodular cast iron
Nodular cast ironCross drilled, radiused, hardened, microfinished, fully counterbalanced, 5 main bearings

2.5″ diameter crossdrilled main journals, rolled fillets

2.0″ rod journals, rolled fillets

Balance: > 18 gm/cm

Forged steel P/N 53021409AA
Cylinder Block
Cast-iron block and head
Cast-iron block with removable bedplateAluminum alloy heads

Near hemispherical combustion chambers

Cast-iron block with modified aluminum alloy headsDetonation sensor bosses in the valley
Main bearings
?
Bi-metal construction
Tri-metal construction
Manifold, Intake
P/N 4854197AA (1999-2002)P/N 4854197AB (2003-2004)
Glass filled nylon, single plenum, ram's horn runners20″ runner length

Single bore throttle body
1999-2000 65mm (2.559″)
2001-2004 68mm (2.677″)

P/N 53030951       (1999)
P/N 53030951AB  (2000)
P/N 53010315AD  (2001)
P/N 53010315AG (2002)
P/N 53013403AB  (2003)
P/N 53013403AC  (2004)

Modified (shorter runners)


P/N 53031739AD  (2002)
P/N 53013403AB  (2003)
P/N 53013403AC  (2004)

Out of Round (max.)
0.025 mm (0.001 in.)
0.076 mm (0.003 in.)
0.076 mm (0.003 in.)
Taper (maximum)
0.025 mm (0.001 in.)
0.051 mm (0.002 in.)
0.051 mm (0.002 in.)

Pistons

Diameter
?
92.975 mm (3.6606 in.)
92.975 mm (3.6606 in.)
Material
Aluminum Alloy
Aluminum Alloy6.12″ powdered forged metal connecting rods, cracked caps

Moly coated skirts for break-in scuff resistance

Aluminum AlloySymmetric pop-up design
(for improved compression)Modified connecting rods
(Serviced as one-piece with piston)
Weight
417 – 429 grams (14.7 – 15.1 oz.)
367.5 grams (12.96 oz.)
383.5 grams (13.52 oz.)
Piston Pins
Clearance in Piston
0.0102 – 0.0208 mm
(0.00005 – 0.00009 in.)
0.010 – 0.019 mm
(0.0004 – 0.0008 in.)
0.010 – 0.019 mm
(0.0004 – 0.0008 in.)
Diameter
23.650 – 23.658 mm
(0.9306 – 0.09307 in.)
24.017 – 24.020 mm
(0.9455 – 0.09456 in.)
24.017 – 24.020 mm
(0.9455 – 0.09456 in.)
Type
Pressed Fit
Pressed Fit
Full floating

 Valve Timing

Intake – Opens (ATDC)
12.4° (BTDC)
4.4°
3.0°
Intake – Closes (ATDC)
60.9° (ABDC)
239.1°
233.0°
Intake – Duration
253.3°
243.5°
236.0°
Exhaust – Opens (BTDC)
49.8° (BBDC)
240.5°
235.0°
Exhaust – Closes (ATDC)
29.2°
13.2°
15.0°
Exhaust – Duration
259°
253.70°
250.0°
Valve Overlap
41.6°
17.6°
18.0°

Top speed and Elapsed Times

I-6
V8
V8 H.O.
0-60 mph
9.5
(Auto Channel)10.9
(Alasta Autos)10.1
(Consumer Reports '01 Laredo)
7.2
(Car & Driver)7.46
(Motor Trend)7.49
(AMSI, 1999 WJ)
6.9
(Motor Trend)6.7
(MotorWeek, '02 Overland)
PDF file of road test
0-62 mph (0-100 km/h)
10.9
(DaimlerChrysler)
9.0
(DaimlerChrysler)
8.3
(DaimlerChrysler)
1/4 mile / speed
17.8 / 78 mph
(Consumer Reports '01 Laredo)
15.6 / 86.0 mph
(Car & Driver)15.74 / 85.4 mph
(Motor Trend)15.46 /   ?  mph
(AMSI, 99 WJ)15.93 / 84.3 mph
(Private owner "Doanlaw", 99 WJ)
15.4 / 86.6 mph
(Motor Trend)15.2 / 88.0 mph
(Motorweek, '02 Overland)
PDF file of road test15.61 / 86.0 mph
(Private owner "RobG")
Top speed (w/ limiter)
105 mph
(estimated)
114 mph
118 mph
(Private owners, several)
Top speed (w/o limiter)
118 mph
(DaimlerChrysler)
124 mph
(DaimlerChrysler)
128 mph
(DaimlerChrysler)

Curve charts
| 4.0 liter I-6 | 4.7 liter V-8 | 4.7-Liter V8 HO |
| --- | --- | --- |
Magnum Hemi® 5.7L V8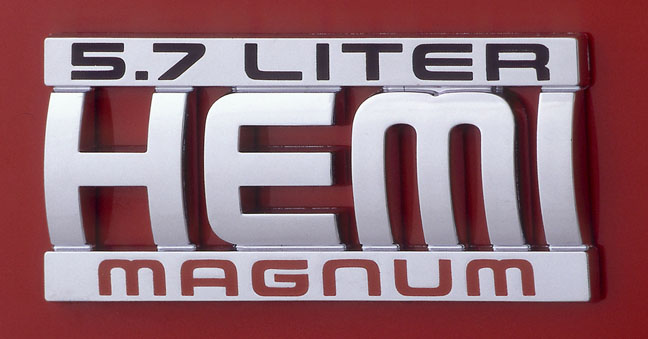 Features & Specifications
The 5.7-liter V-8, which puts out 325 horsepower with 390 lb.-ft of torque, debuts for model year 2005 in the all-new Grand Cheokee. As described by DC, "The engine's unique two-valve Hemispherical combustion chamber (which gives the engine its "Hemi" name) within an aluminum head provides impressive air flow, torque and power, and gives the engine its throaty rumble. The engine started production at the Salitillo plant in Mexico in June of 2002. More than 35,000 engines per month have been rolling off the assembly lines. The engines will be used in pickups, Dakotas, Durangos, Grand Cherokees and other large Chrysler vehicles like the 300 series.
The Hemi engine in the Grand Cherokee includes Cylinder Deactivation, a feature which shuts down four of the eight cylinders during idling and light-demand situations, such as highway driving, by electronically controlling the flow of oil to valve lifters. Engines with this enhanced fuel-saving multi-displacement feature started production in January of 2004.
Facts and features:
The 5.7-liter Hemi® Magnum V-8 engine is an internally balanced pushrod (OHV) 90-degree V-8. The cast iron block is a deep skirt and cross-bolted design with cylinder bore spacing the same as the engine it replaces.
The aluminum cylinder features a two-valve per-cylinder, Hemispherical combustion chamber with dual spark plugs and a coil over plug ignition for best-in-class airflow and power. An Integrated Air Fuel Module (IAFM) incorporates the function of 26 individual components in the induction and fuel system, thereby reducing cost, weight and engine plant complexity.
A systematic approach to sealing, using premium elastomeric materials and state-of-the-art practices, helps ensure a leak-free, weep-free engine. The power plant's simple and efficient design means servicing and repairs are easier and less costly.
Three different views of the Hemi engine.
Grand Cherokee 5.7L Hemi Specifications
Description: Eight cylinders, 90-degree V-type, liquid cooled. Deep-skirt cast iron block with cross-bolted main bearing caps, aluminum alloy heads with Hemispherical combustion chamber
Bore x stroke: 3.92 x 3.58 (99.5 x 90.9)
Camshaft: Silent chain, 5-bearings. Bi-metal material except number 3 Babbit. Deep-fillet rolled journals for improved fatigue life, press fit damper to minimize torsional vibration
Compression Ratio: 9.6:1
Connecting rods: Forged with cracked cap, powder metal, bi-metal bearings
Crankshaft: Nodular cast iron, tuned assembly vibration damper, 6 bi-metal bearings
Displacement: 354 CID (5,654 cu. cm)
Engine speed, max: 5,800 rpm
Fuel injection: Sequential, multi-port, electronic, returnless
Fuel requirement: Unleaded mid-grade, 89 octane (R+M)/2 – recommended, Unleaded regular, 87 octane (R+M)/2 – acceptable. Premium is not recommended.
Knock sensors: Dual, wide band
Manifold, intake: Seven-piece composite construction with electronic throttle control
Oil capacity: 7 qt. (6.6L)
Pistons: Aluminum strutless, 3-ring
Piston pins: Floating in piston, press-fit in rod
Power (2500 series): (SAE net) 330 bhp @ 5100 rpm
Torque: (SAE Net) 375 lb.-ft @ 3500 rpm
Valve system: Pushrod-operated overhead valves, 16 valves, hydraulic lifters with roller followers
Valves, intake: SAE 547 steel, solid stem, PMF-22 seats
Valves, exhaust: 23-8N steel, solid stem, PMF-22 seats