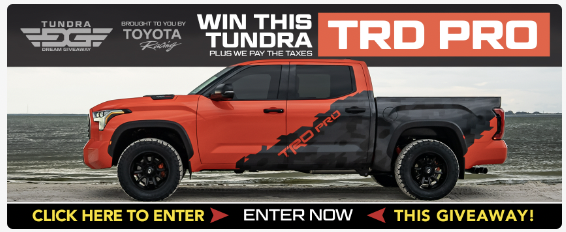 Welcome to the JeepSpecs.com feature of some WJ Generation Jeep Grand Cherokee FIPK's (fuel injection performance kits). Want to feature your Jeep? Please get in touch with us and tell us about it!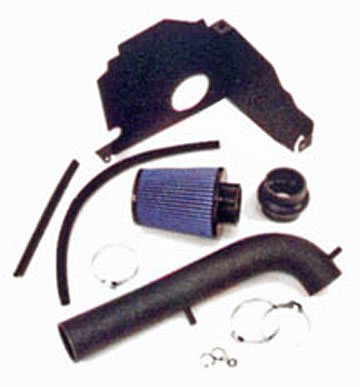 Mopar cold air intake system for 1999-2004 Grand Cherokees
Jeeps Unlimited member gbgary installed this 7″ PowerStack filter for his K&N system on his '01 Limited. The PowerStack, available from IntensePerformace.com, has a much larger surface area and open-end design for less air restriction and longer time between cleanings.
FIPK kit general information
Installing a FIPK is one of the more popular performance mods. One of the most popular kits is manufactured by K&N Engineering, Inc. Claims of exact horsepower increases vary but according to K&N, their tests show a 2-4% increase with just a replacement filter added, and an increase of 26 horsepower with the full FIPK installation on the Grand Cherokee. Dyno test results show torque increases through the towing ranges of no less than 23 ft. pounds. FIPK's sell for under $300 depending on the application and discounted price. For a current competitive quote write to [email protected]. The part number for the Grand Cherokee V8 is # 57-1513-1.
Before you decide whether to install one or not, I would recommend that you read opinions and experiences from users who have installed these kits on their Jeeps. Search the forums at Jeeps Unlimited. There are many different opinions as to the effectiveness of these and similar kits. There are happy owners, and those who feel the mod is a waste of money. Everyone seems to be impressed with the aggressive sound difference, but not as many report noticeable increases in power or performance. Better results WILL be achieved by also upgrading the exhaust system.
Kits by Intense Performance

Intense Performance offers this inexpensive alternative at under $100.00.
The Quick Cold unit from Intense Performance can fitted to existing intake systems, or, it can be used to totally replace it. Attached to the deep inner cone front of the filter is a flexible 3-1/8″ inside diameter hose that can be routed to the front of the car, in the grille, air dam, bumper, or wherever maximum cold air can be accessed. The cold air blows directly into the deep inner cone filter, to maximize the air density. The sides of the QCU are open, to allow additional flow when it is needed. By attaching the air filter as close as possible to the throttle body, the QCU allows you to have the best of both worlds. Cold air at higher pressure is routed directly to the filter, but when extreme flow rates are needed, if the air capacity of the tube is exceeded, additional air is freely mixed in with all the cold air that the duct can handle. According to the manufacturer, this simple yet ingenious design makes a remarkable performance improvement.
Kits by K&N
FIPK design concept
The FIPK was designed to promote performance in fuel injected stock engines by creating air filtration with the least resistance in air flow.The benefit of low resistance air filters can be felt directly in throttle response. In addition to the filter, these kits have uniquely designed adapters. These adapters create a radius entry which reduces restriction and allows the engine to ingest an even greater volume of air. To design such an assembly, two factors must be considered: the air filtering element and the air filter adapter. The FIPK combines a precision high flow K&N air filter element with other necessary components, depending on the specific application. K&N's Generation II represents yet another evolution in air intake technology. These break-through engineering designs contain all the performance improvements you expect from K&N – but with even greater benefits. What is truly remarkable about the Generation II kits is that they consistently achieve incredible horsepower gains even under varying atmospheric conditions. This process is accomplished by replacing the entire air intake tract, thus isolating the cold air and directing the air through this truly unique chamber delivery system. This process may or may not include a heat shield.
The FIPK effect
Replacing the O.E.M. factory air cleaner assembly with a precision engineered K&N FIPK or the Generation II, will provide fully maximized air flow potential, creating an instant throttle response to please any performance enthusiast. Because they meet the standards of the C.A.R.B., FIPK's come with a high temperature label that contains an E.O. number. FIPK's are the results of K&N's Engineering vision and excellence: the vision to create environmentally sound performance products and the excellence to stand behind those products. To ensure all the power and performance that your fuel injected stock engine is capable of giving, install a high quality K&N Fuel Injection Performance Kit and feel the power in the air! What does this mean to you? You get better acceleration, instant power, and ease in lane changing and passing even while towing by installing the FIPK Generation II. K&N guarantees performance that will last for 10 years or one million miles.
Kits by Mopar
"Not legal for sale on pollution controlled vehicles registered for highway use"
4.0L – Mopar Part # P5007830 (1999-2001)
4.7L – Mopar Part # P5007831 (1999-2004)
Kits by Volant (4.7 only)
Features:
Volant Air Duct:
Cross-link polyethylene air ducts are sculptured to give the engine a less restrictive air pass to breathe. Larger diameters, unique bends and smooth transitions gives you maximum horsepower and awesome throttle response.
Volant Ram Filter:
Cleanable and reusable high grade filter media reduces air restriction and increases engine output. Precision pleat geometry optimizes airflow throughout the intake system.
High Performance Silcone Connectors:
High performance silicone hose connectors provides flexiblity while maintains strength and thermal stability. Stainless Steal Clamps: Marine grade clamps allows optimal performance with large operating range and available for virtually any application which requires maintainability and versatility.
Kit P/N: 27847
Filter P/N: VFRV358
FIPK Links:
H.O. Installation photo courtesy of Jeeps Unlimited member JetPilot.
2001 Limited K&N+Powerstack photos courtesy of Jeeps Unlimited member gbgary.