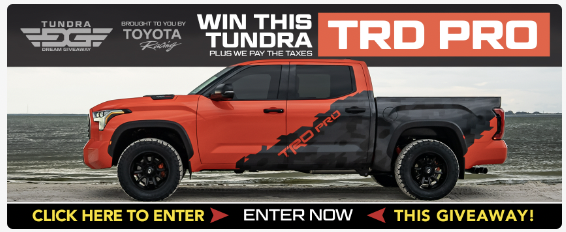 Welcome to the JeepSpecs.com in-depth page of WJ Generation Jeep Grand Cherokee's parking brake. Did we mis anything? Please get in touch with us and tell us about it!
The parking brakes operated by a automatic tensioner mechanism built into the hand lever and cable system. The front cable is connected to the hand lever and the equalizer. The rear cables attached to the equalizer and the parking brake shoe actuator.
A set of drum type brake shoes are used for parking brakes. The shoes are mounted to the rear disc brake adaptor. The parking brake drum is integrated into the rear disc brake rotor.
Diagnosis and testing the parking brake
NOTE: PARKING BRAKE ADJUSTMENT IS CONTROLLED BY AN AUTOMATIC CABLE TENSIONER AND DOES NOT REQUIRE ADJUSTMENT. THE ONLY ADJUSTMENT THAT MAY BE NECESSARY WOULD BE TO THE PARK BRAKE SHOES IF THEY ARE WORN, OR WHEN THE SHOES ARE REPLACED, REMOVED FOR ACCESS TO OTHER PARTS, OR WHEN ONE OR BOTH ROTORS ARE REPLACED.
The parking brake switch is in circuit with the red warning lamp in the dash. The switch will cause the lamp to illuminate only when the parking brakes are applied. If the lamp remains on after parking brake release, the switch or wires are faulty.
If the red lamp comes on a fault has occurred in the front or rear brake hydraulic system.
If the red warning lamp and yellow warning lamp come on, the electronic brake distribution may be at fault.
In most cases, the actual cause of an improperly functioning parking brake (too loose/too tight/won't hold), can be traced to a parking brake component.
NOTE: THE LEADING CAUSE OF IMPROPER PARKING BRAKE OPERATION, IS EXCESSIVE CLEARANCE BETWEEN THE PARKING BRAKE SHOES AND THE SHOE BRAKING SURFACE. EXCESSIVE CLEARANCE IS A RESULT OF LINING AND/OR DRUM WEAR, DRUM SURFACE MACHINED OVERSIZE.
Excessive parking brake lever travel (sometimes described as a loose lever or too loose condition), is the result of worn brake shoes, improper brake shoe adjustment, or improperly assembled brake parts.
A too loose condition can also be caused by inoperative or improperly assembled parking brake shoe parts.
A condition where the parking brakes do not hold, will most probably be due to a wheel brake component.
Items to look for when diagnosing a parking brake problem, are:
Brake shoe wear
Drum surface (in rear rotor) machined oversize
Front cable not secured to lever
Rear cable not attached to actuator
Rear cable seized
Parking brake lever not seated
Parking brake lever bind
Adjustment
Under normal circumstances, the only time adjustment is required is when the shoes are replaced, removed for access to other parts, or when one or both rotors are replaced.
Adjustment can be made with a standard brake gauge or with adjusting tool. Adjustment is performed with the complete brake assembly installed on the backing plate.
1. Be sure parking brake lever is fully released.
2. Raise vehicle so rear wheels can be rotated freely.
3. Remove plug from each access hole in brake support plates.
4. Loosen parking brake cable adjustment nut until there is slack in front cable.
5. Insert adjusting tool through support plate access hole and engage tool in teeth of adjusting screw star wheel.
6. Rotate adjuster screw star wheel (move tool handle upward) until slight drag can be felt when wheel is rotated.
7. Push and hold adjuster lever away from star wheel with thin screwdriver.
8. Back off adjuster screw star wheel until brake drag is eliminated.
9. Repeat adjustment at opposite wheel. Be sure adjustment is equal at both wheels.
10. Install support plate access hole plugs.
11. Adjust parking brake cable and lower vehicle.
12. Depress park brake lever and make sure park brakes hold the vehicle staionary.
13. Release park brake lever.