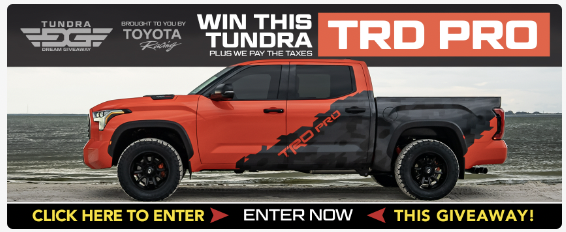 Welcome to the JeepSpecs.com's tips and tricks to buying a used WK Generation Jeep Grand Cherokee SRT8. Have any other recommendations? Please get in touch with us and tell us about it!
Buying a used 2006-2010 Grand Cherokee SRT8
Compiled by RS & Milous
Finding the right vehicle
1. Familiarize yourself with the differences in features and options between the different model years. The first Grand Cherokee SRT8 was introduced as a 2006 model in the winter of 2005. The 2008 model was a mid-cycle refresh that had more changes and new options than any of the other model years. The final year for the first generation was 2010, a short model year that ended in the spring of 2010. For detailed information see:  Grand Cherokee SRT8: Features, options and specifications
2. If you have never bought a used vehicle, or if you have limited experience in this area we would suggest that you spend a little time on the internet searching and reading generic articles covering "Used car buying tips". There is a lot to be learned about buying and selling practices and pitfalls. One of the worst mistakes that you can make when buying a vehicle, new or used, is to be in a hurry. Take your time and never settle for anything less than a vehicle with the exact color and options that you want. If you have a local trusted mechanic it's always a good idea to have him do an overall inspection of the vehicle prior to your purchase.
3. Even if you are planning on trying to find a used Jeep SRT in your local area, do a nationwide used vehicle search and document as many vehicles as possible. Write down the model year, the asking and final selling prices, mileage and key options. This will give you a good idea of the market prices for the vehicle you are looking for, and will give you an indication of what model year best fits your budget. Do a used vehicle search on web sites such as  Ebay,  Autotrader.com or Cars.com. For additional market pricing information visit the Edmunds.com TMV (True Market Value) webpage.
4. Also note the wholesale (trade-in) prices whenever possible. You'll be in a better negotiating position if you can determine the average wholesale price that used vehicle sell for. Regardless of what a salesman may tell you, they will have never paid "above wholesale book value", even for lower mileage vehicles in "mint" condition. You may also decide to buy from a private party rather than a dealer. Used SRT vehicles can often be found for sale on message board sites such as CherokeeSRT8.com. You can also post "Wanted to Buy" messages at this or similar sites.
5. Check vehicle build dates. All else being equal, end of model year builds are more desirable as issues are corrected throughout the model year. The build date can be found on the driver door shut face. Build date decoding information can be found at this link on our web site:  VIN decoding and build sheets.
6. Try to obtain information on the vehicle repair and maintenance history from the dealer or other sources. Find out when the transfer case and axle fluids were last changed. If needed, this service can be somewhat expensive if done by the dealer.
7. Determine the original "in-service" date. The "in-service" date is when the vehicle would have first been sold and when the original factory warranty would have started. Used vehicles may come with extended warranties purchased by the prior owner. Some of these warranties are not transferable, be sure to verify the warranty, if any, on the vehicle you are buying. If an extended warranty is offered on the vehicle you are buying be sure to ONLY purchase a warranty through Chrysler/Jeep and not an aftermarket warranty company. Extended warranty prices have a high mark up and are always negotiable.
Inspecting the vehicle, interior
8. Play the radio and turn the volume up, check for any blown speakers. For 2006-2007 models with a factory navigation radio, check the DVD disc for authenticity – eject the disc and verify that it is not a "copy" (originals have silkscreened labels; copies have no label or paper label). You may also want to verify how old the disc release is – disc part numbers are listed here: REC Navigation radio. For instructions on removing the disc, see this image:  REC radio disc door removal. 2008-2010 navigation radios do not use a disc for map software, the files are loaded onto the hard drive. Check nav screen for scratches. If the vehicle has the optional rear DVD player, verify its operation as well as having the 2 pairs of wireless headsets and the remote control. For details on the rear DVD system see:  Rear-Seat DVD Entertainment Systems.
8. Open the large panel cover just below the steering wheel (pull firmly from the center, it will rotate down towards you) and check area behind the dash for any signs of sloppy aftermarket wiring/splices.
9. Check carpet area underneath the floor mats for any signs of water stains or a musty odor. Check all seats for any marks, excessive wear or imperfections. Check for any scratches around shift bezel trim and on all dash and door bezels.
10. Check sunroof for proper operation. Look for any water leaks or stains in the headliner. Leaks have not been an issue with Jeep SRT's, but there are other situations, like an owner having left sunroof open in the rain.
11. Check around the perimeter of all interior door trim panels to make sure they are attached firmly. Loose panels may mean that a door panel was removed, and speakers may have been changed out (for better or worse). Roll down/up all windows and check for smooth operation. Turn on AC/Heater and run through the controls. Check for abnormal odors. Check operation of the lights, wipers/washers, power side mirrors and other equipment.
12. Check the rear cargo area for any signs of water stains, torn carpet, scratched side panels.
13. All Jeep SRT's came standard with bright pedals, check to see if they are present and in good condition. For a photo of the pedals see:  SRT8 racing pedals.
14. Check operation and condition of the front power seats and rear seats. Check/wiggle front seats for any signs of looseness in the tracks.
15. Check for a Jeep SRT specific owner's manual, as well as the navigation manual. If present, check the manuals for any written-in information like the original owner's name, phone number.
Inspecting the vehicle, exterior
16. Look for vehicles that have been kept as close to stock as possible. Lots of owners have replaced and/or modified TCM's and PCM's (Transmission and Powertrain Control Modules), but this may be hard to detect. Many owners have added, and may have since removed, superchargers which put a lot of strain on stock engine and driveline components. How clean is the engine bay? Meticulously inspect all wiring in the engine area for signs of splicing, taps from engine fan or other modifications, aftermarket lamps/lights installation/deinstallation, etc. Look for signs of the engine heads or intake manifold being removed. Many owners installed thick manifold gaskets (aka "Phenolic spacers") to supposedly reduce heat transfer to the manifold. These overpriced gaskets are totally worthless and leaked more often than not. Check for signs of coolant spray/leaks or oil stains/leaks around the entire engine bay.
17. Check the exhaust system to see if it is stock, aftermarket or modified. Some aftermarket cat-back companies have had QC issues such as poor welds. With the exception of the Mopar and Corsa cat-back systems, some may have a loud drone at highway speeds. Many owners have added aftermarket headers which may or may not pass emissions in certain states. Aftermarket headers always result in codes being thrown, and often devices are used to try and hide the thrown codes, if even temporarily. Headers are also prone to leaking on the engine side.
18. Check all four tires for uneven, abnormal or excessive wear. Replacement run-flat tires are very expensive for the Grand Cherokee. Check rims for any curb rash, dings or peeling. The Grand Cherokee SRT8 models never came with a spare tire.
19. Check entire vehicle (including the roof area) for paint imperfections, signs of repainting, scratches, dents, door dings, etc. This should be done in bright light or daylight, and the vehicle should be clean. Also check the lower front fascia airdam/foglamp area for any signs of paint chipping or curb scrapes.
Test drive
20. Adjust the seat and steering wheel positions and make sure it is comfortable for you. Take a test drive on local roads as well as the freeway. Also drive a short distance on a rough road if possible. Pay close attention as to how the vehicle steers, shifts and brakes. Check for any vibrations, odd noises, rattles or clunks. Check for wind noise at freeway speeds.
After the purchase
1. Verify correct tire pressure (33 psi) with an accurate guage.
2. Install a set of Mopar or Gorilla wheel locks.
3. Install a locking gas cap (not so much for theft reasons but for prevention of someone putting something other than fuel in your tank).
4. Verify correct lug nut torque (100 ft.-lbs.)
5. Install a cabin air filter if not present. Replace filter if dirty. See Cabin air filter.