Few could have imagined how quickly the Jeep brand would rebound, following Chrysler's proverbial death spiral at the hands of the 2008 recession. Nonetheless, Jeep was back on its feet, and in rare form within just a few short years, albeit with Fiat now at the helm. By 2013, Jeep had again hit its stride, producing a string of timeless creations, including the year's newly minted Grand Cherokee.
The 2013 Grand Cherokee hit all of the right notes with consumers and critics alike, pairing near-limitless capabilities with an unmistakable dose of elegance. All things considered, the 2013 Grand Cherokee performed every bit as good as it looked, and further leveraged the model's prominent place within the domestic SUV market.
Back On Top
For a period of time during the 2008 financial crisis, the Jeep brand's demise seemed evident. In the end, it was Chrysler's eventual pairing with Italian-based Fiat that spared Jeep from crumbling. Within three short years, the business had again rebounded to the point of warranting further model development. This, in turn, ushered in a new era of SUV design, which ultimately culminated in the WK2 Grand Cherokee's 2011 release.
The WK2 models proved to be a breath of fresh air for the aging Grand Cherokee line. Jeep's luxury SUV now sported a revised interior, complete with premium accents and enough high-end interior amenities to satisfy even the most discerning of motorists. The 2013 Grand Cherokee further built upon the WK2's early success, by expanding the model's numerous technical high-points, and an already lengthy list of interior features.
Beyond Cutting Edge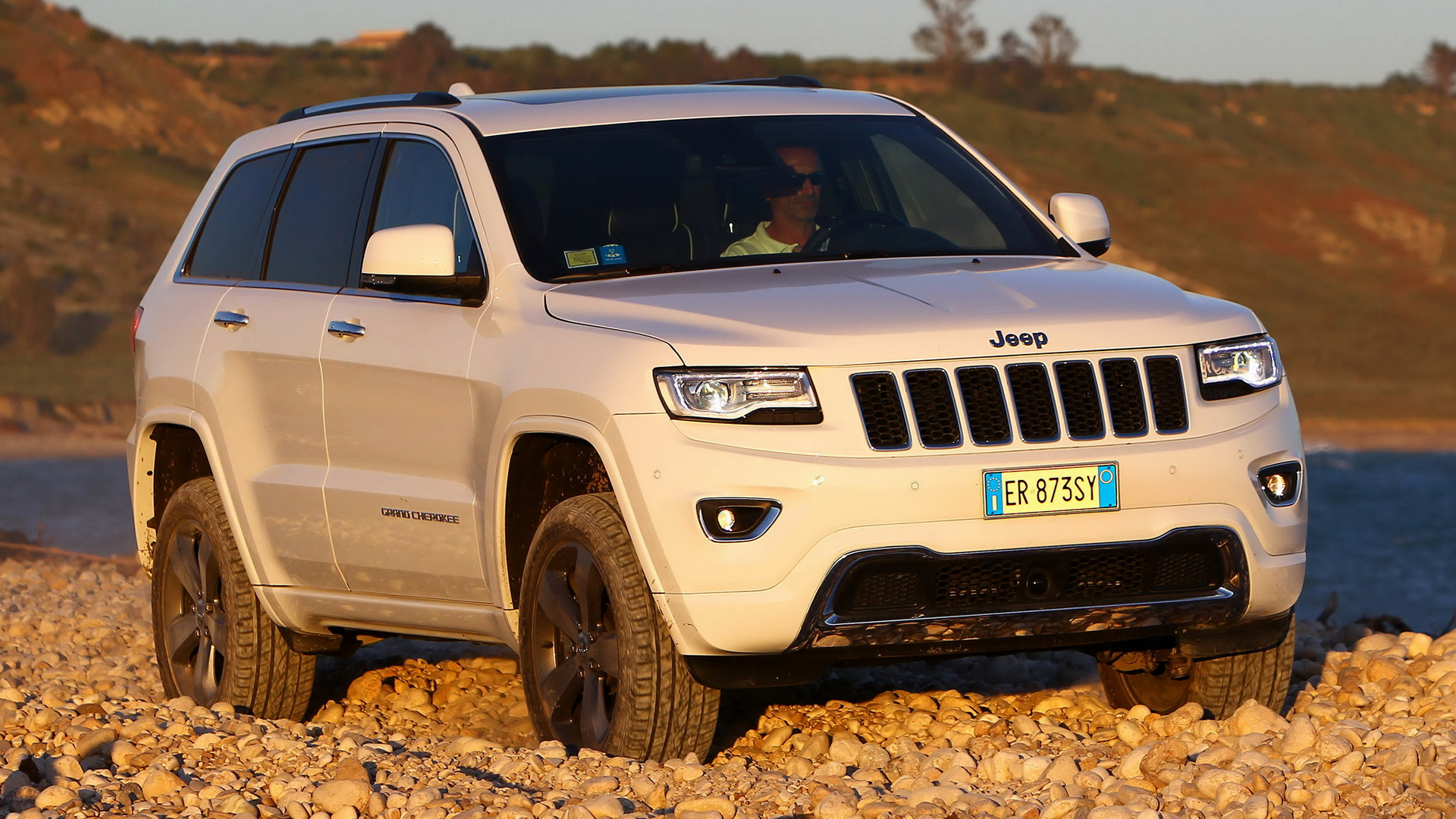 The 2013 Jeep Grand Cherokee featured a total of three individual powerplants, the most powerful of which could only be selected by springing for the line's top-of-the-mark SRT8 package. The 2013 WK2 came standard with Chrysler's Pentastar V6 (290 horsepower), while an optional 5.7-liter Hemi V8 (360 horsepower) was offered for those with a slightly heavier foot.
However, little could match the tenacity of Chrysler's 6.4-liter Hemi V8, with a total of 475 horsepower thundering beneath the hood. This SRT8-exclusive powerplant also proved more than capable of converting its additional horsepower into pavement-pounding performance, as it produced up to 465 lb/ft of torque at peak output.
No matter the engine in question, the 2013 Jeep Grand Cherokee came standard with a five-speed automatic transmission. Motorists were also greeted with three available 4WD systems to choose from, when ordering their very own 2013 Grand Cherokee, including Quadra-Trac I, Quadra-Trac II, and Quadra-Drive II.
The 2013 Jeep Grand Cherokee was also offered with the manufacturer's new Quadra-Lift suspension system, which could be adjusted to meet the conditions of the road, or trail ahead. At full engagement, the Quadra-Lift suspension system provided the WK2 with over 11-inches of ground clearance.
This suspension system could also be altered by commands from the Grand Cherokee's proprietary Selec-Terrain system. This system supplied motorists with an interface through which one of five individual driving modes (Auto, Sport, Snow, Rock, and Sand/Mud) could be selected. Each of these modes, when selected, allowed for minor adjustments to the Grand Cherokee's suspension, thereby enhancing one's driving experience.
For the 2013 model year, Jeep offered the Grand Cherokee in four trim packages, which included Laredo, Limited, Overland, and SRT8 offerings. While the Laredo trim served as the line's base package, both the Overland and SRT8 packages had a lot to offer. Some of the most noteworthy of these amenities included heated/cooled front seats, remote start, and access to Chrysler's new Uconnect infotainment interface.
A Step Ahead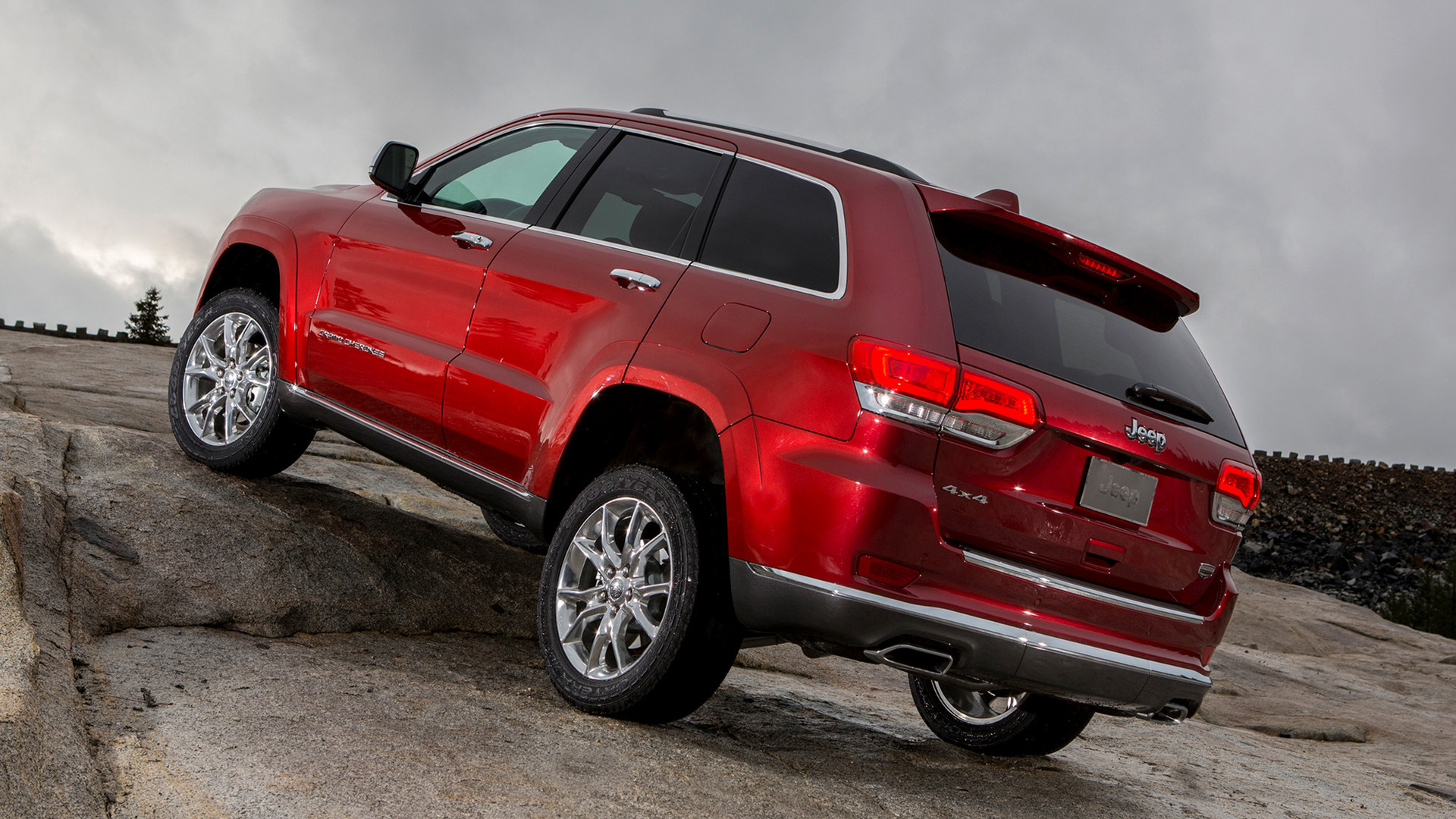 In little time at all, Fiat had restored the Jeep brand to a place of prominence, thereby saving the ill-fated Grand Cherokee from certain demise. Only a few short years later, the Grand Cherokee would again find itself within the upper echelon of the domestic SUV market, as sales flourished beyond all expectations. Simply put, the Grand Cherokee appeared to have hit its stride just in time to forge a path to overwhelming post-recession success.
2013 Jeep Grand Cherokee Specifications
Engine
3.6L V6

5.7L V8

6.4L V8

Horsepower
290/360/475 horsepower
Torque
260/390/465 lb-ft torque
0-60 MPH
9.3 Overland

7.7 Laredo

4.8 SRT8

Quarter Mile Time
16.8 Overland

15.7 Laredo

13.0 SRT8

Weight
4,533-5,150 Lbs
Price
$27,695/$29,695 Laredo/4WD

$37,095/$39,595 Limited/4WD

$40,495/$43,995 Overland/4WD

$60,295 SRT8 4WD

Production Numbers
174,275
Available Exterior Colors
The 2013 Jeep Grand Cherokee was available in Paprika Red, Mineral Gray, Bright White, Winter Chill, True Blue, Black Forest Green, Bright Silver, Maximum Steel, Brilliant Black, and Rugged Brown.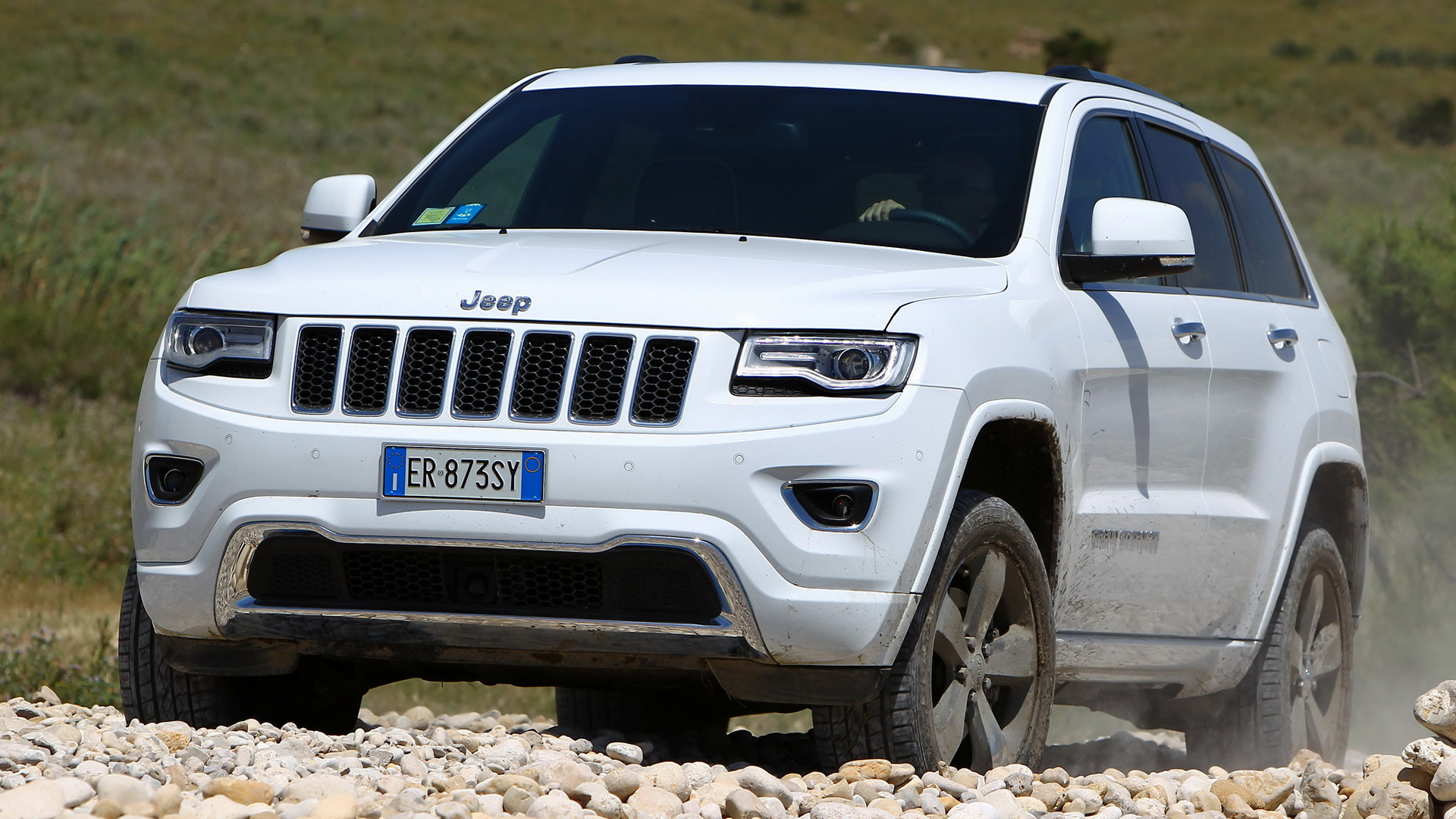 Available Interior Colors
The 2013 Jeep Grand Cherokee interior was available in Dark Graystone, Medium Graystone, Black, Light Frost Beige, New Saddle, and Dark Frost Beige.
2013 Jeep Grand Cherokee Video
We found a great video about the 2013 Jeep Grand Cherokee.