Welcome to the JeepSpecs.com in-depth page on the WK2 Jeep Grand Cherokee rear DVD entertainment system starting on the 2014 model. Did we miss anything? get in touch with us and let us know!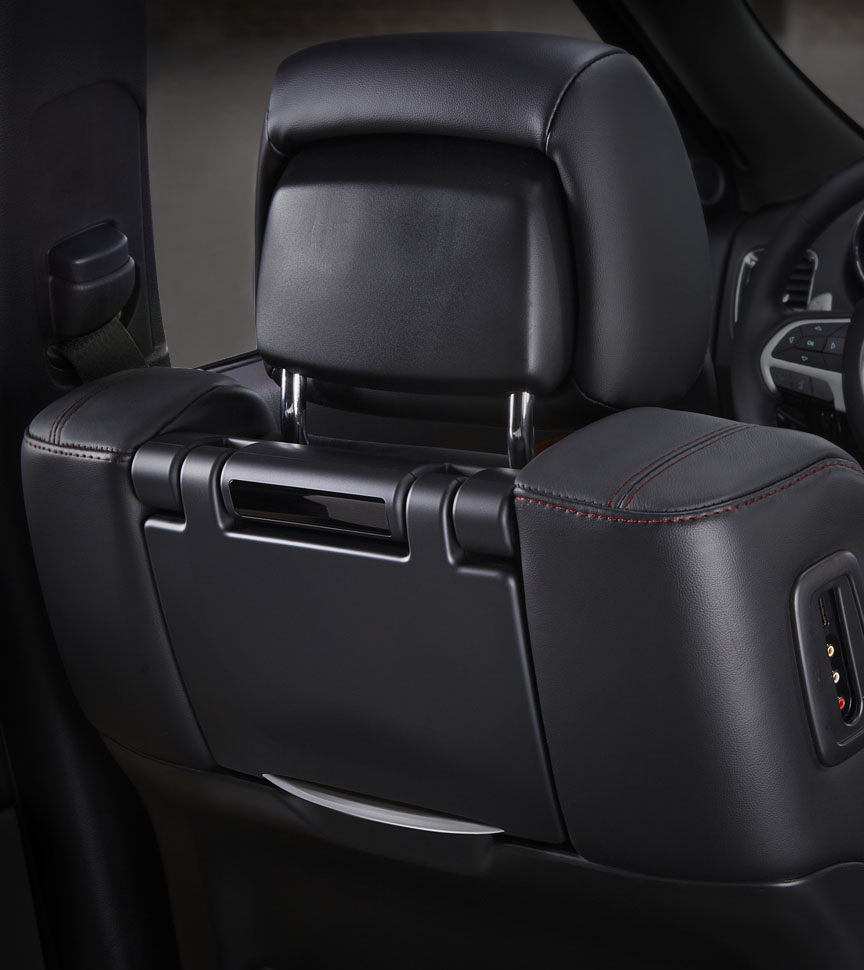 Front-seat occupants aren't the only ones who benefit from high-tech displays in the new 2014 Grand Cherokee. Second-row passengers can treat themselves to video entertainment via an available seatback Blu-ray video system with 9-inch screens. This new system will play standard DVDs as well as Blu-ray discs, and has inputs for high definition media interface (HDMI) cables or RCAs for each screen integrated into the seat backs. Wireless headphones are included as is a wireless remote.
In addition to Blu-Ray, the system will play video DVDs, audio DVDs, audio CDs, MP3 audio disc, and video CDs. There are plug-in jacks on the media hub to show video directly from a video camera, connect video games for display on the screen, and play music directly from a MP3 player.
The audio may be played through the vehicle speaker system or through wireless headphones. However, front seat video playback is not available. In addition, the video screens do not operate independently, they both play the same video.
The rear seat DVD system will be an available option on the Limited, Overland, Summit and SRT models. The Blu-ray player is mounted in the center console. Availability will not be until late November 2013 (start of production). The MSRP is $1,995.00.