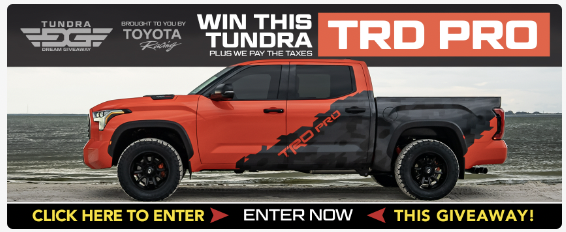 By 1995, sales of the Jeep Grand Cherokee were trending upward, leaving little doubt as to the legitimacy of the manufacturer's new, more refined wagon. Though only released three years prior, the Grand Cherokee had already become a fan favorite, especially among those wishing to hit the trails in luxury. By its very nature, the Grand Cherokee was both off-road capable, and rich in interior amenities.
Though changes were limited throughout the Grand Cherokee's first several years of production, the vast majority of revisions that did take place centered around increasing the model's consumer appeal. Early revisions included the addition of a larger 5.2-liter V8 engine, and optional upgraded suspension packages. This trend continued for the 1995 model year, during which time, Chrysler continued to refine their newest wagon to meet the needs of consumers the world over.
Ironing Out The Details
By its third year of production, the Jeep Grand Cherokee had already risen to a point of prominence. Sales of the new, more luxurious Jeep wagon were booming. In fact, Chrysler had moved a total of 238,390 Grand Cherokees just the year prior, and looked to build upon these figures over the 12-months to come.
To accomplish this, Chrysler set out to streamline the Grand Cherokee's numerous packages and offerings. The manufacturer began discontinuing all non-standard equipment and optional packages that did not account for a significant percentage of Grand Cherokee sales. This was a trend that in many ways mirrored measures taken the year prior, when the Grand Cherokee Wagoneer package was dropped from the options sheet.
The 1995 Jeep Grand Cherokee also served as the final rendition of Jeep's new luxury wagon, in its original body format. By 1996, the Grand Cherokee would undergo a number of revisions, which included the addition of a redesigned grille, which dipped lower into the vehicle's front bumper.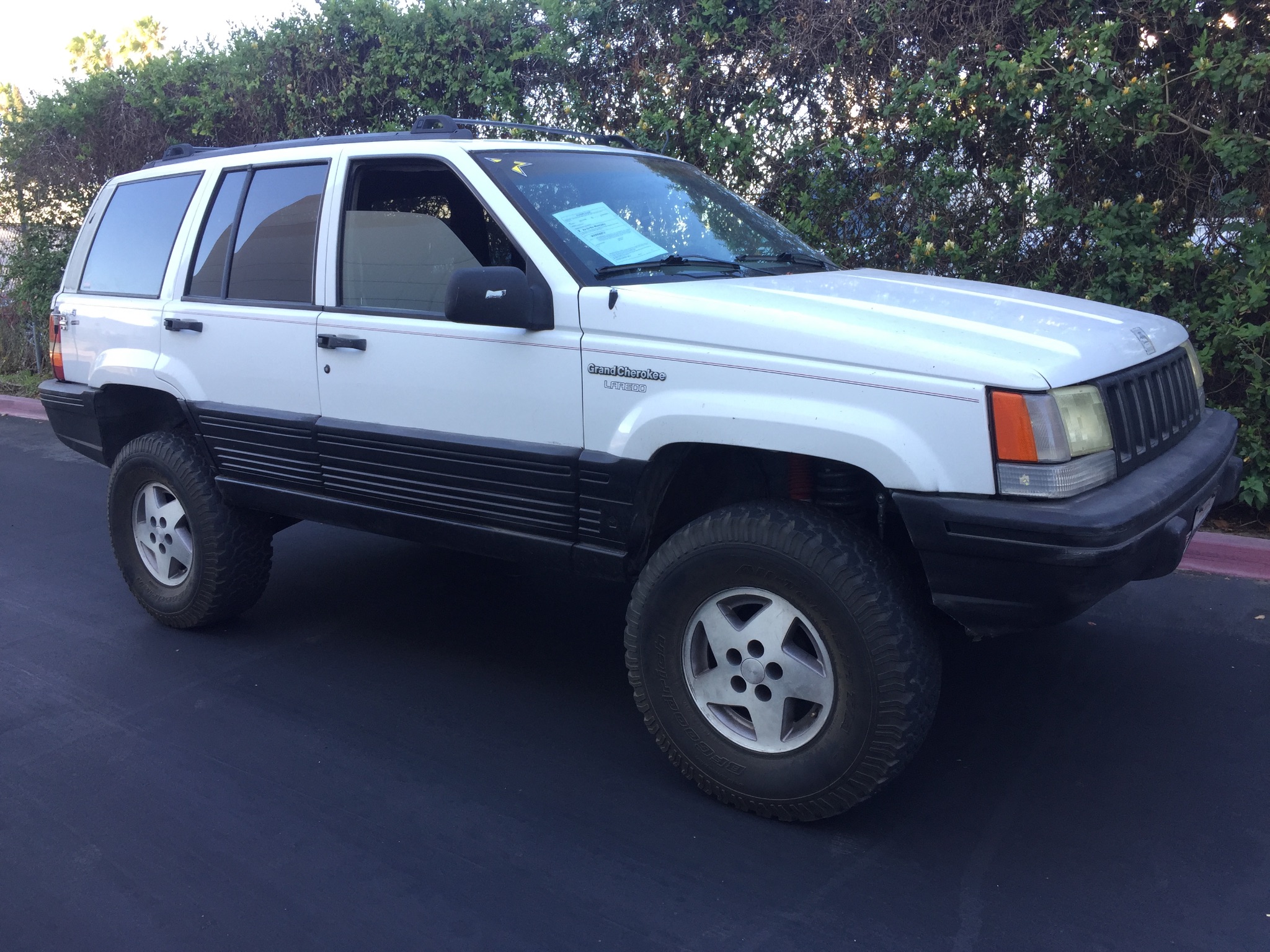 Equal Parts Form And Function
Though few and far between, the 1995 Jeep Grand Cherokee featured several noteworthy amendments. The first of which involved subtle re-work of the Grand Cherokee's optional 5.2-liter V8, which resulted in a 15 lb.-ft. increase in torque. This also produced a slight decrease in Grand Cherokee's 0-60 MPH times. Meanwhile, the 4.0-liter straight-six continued its reign as the Grand Cherokee's engine of choice for the majority of consumers.
For the 1995 model year, Chrysler also decided to remove the previously available 5-speed manual transmission from the Grand Cherokee's options sheet, citing an overall lack of consumer interest. This left the 4-speed 42RE automatic as the only transmission available for purchase.
Additionally, 1995 saw the Jeep Grand Cherokee outfitted with four-wheel disc brakes across all trim packages. This differed from earlier production when four-wheel disc brakes only came standard within the "limited" package. Anti-lock brakes also came standard across the board, providing consumers with increased confidence when braking under extreme conditions.
A new trim variant also first appeared during the 1995 model year. The Orvis-Edition Grand Cherokee featured a full-time Quadra-Trac four-wheel drive and was painted Moss Green to embody Orvis' dedication to serving the outdoor market. Additionally, this specialty trim package included two-tone cream/green leather upholstery, as well as "Orvis" branded floor mats. This trim would remain in circulation until 1997, at which point Jeep's partnership with Orvis would be dissolved.
In Pursuit Of Perfection
Jeep's storied history is filled with examples that clearly illustrate the manufacturer's adherence toward meeting the needs of consumers. The notion of knowing your consumer base is one that Jeep clearly identifies with. The design and development of the Grand Cherokee served as a true testament to this fact. As the domestic SUV market sprung to life, Jeep countered the offerings of manufacturing powerhouses such as Chevrolet and Ford, with a luxurious, yet ultra-capable wagon of their own design.
The newly released Grand Cherokee underwent a number of subtle revisions during its first several years of production, in a bid to drive interest among consumers. The 1995 model year served as an end to an era, during which the Grand Cherokee settled into a niche, and found its identity within the automotive market of the day. However, even greater change lay around the corner, beginning just a year later, during 1996 production.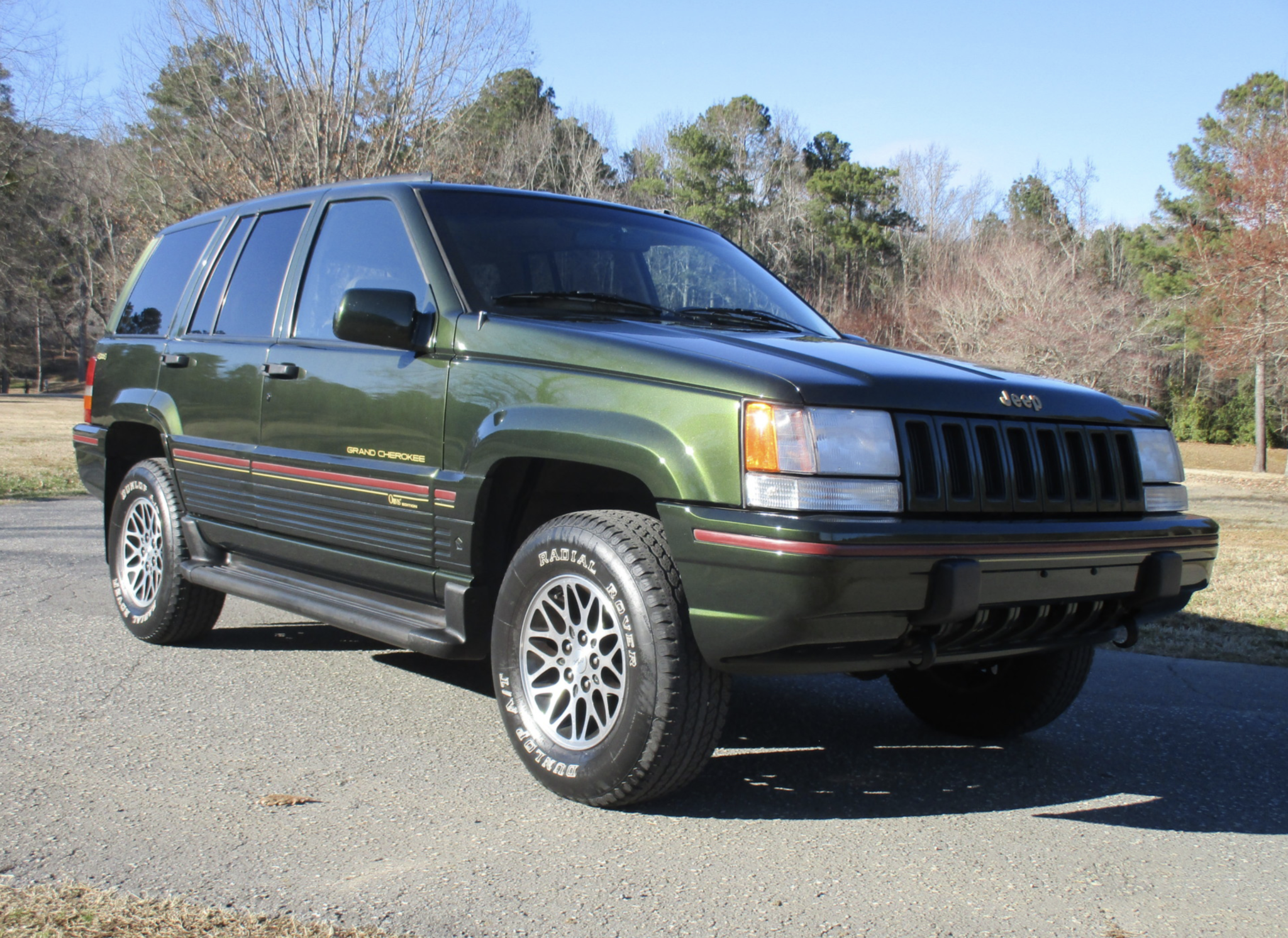 1995 Jeep Grand Cherokee Specifications
Engine
4.0L Inline 6 cylinder

5.2L V8

Horsepower
190/220 horsepower
Torque
225/300 lb-ft torque
0-60 MPH
9.8 sec
Quarter Mile Time
17.3 sec
Weight
3,570 lbs
Price
$23,638/$25,575 SE/4WD

$23,769/$25,706 Laredo/4WD

$28,755/$31,182 Limited/4WD

Production Numbers
252,168
Available Exterior Colors
The 1995 Jeep Grand Cherokee was available in Black, Light Driftwood Satin Glow, Flame Red, Char-Gold Satin, Hunter Green Metallic, Medium Blue Jewel, Wildberry Metallic, Teal, and Stone White.
Available Interior Colors
The 1995 Jeep Grand Cherokee interior was available in Light Gray, Dark Gray, Light Driftwood, Black, Red, Driftwood, Beige, and Beige/MossGreen.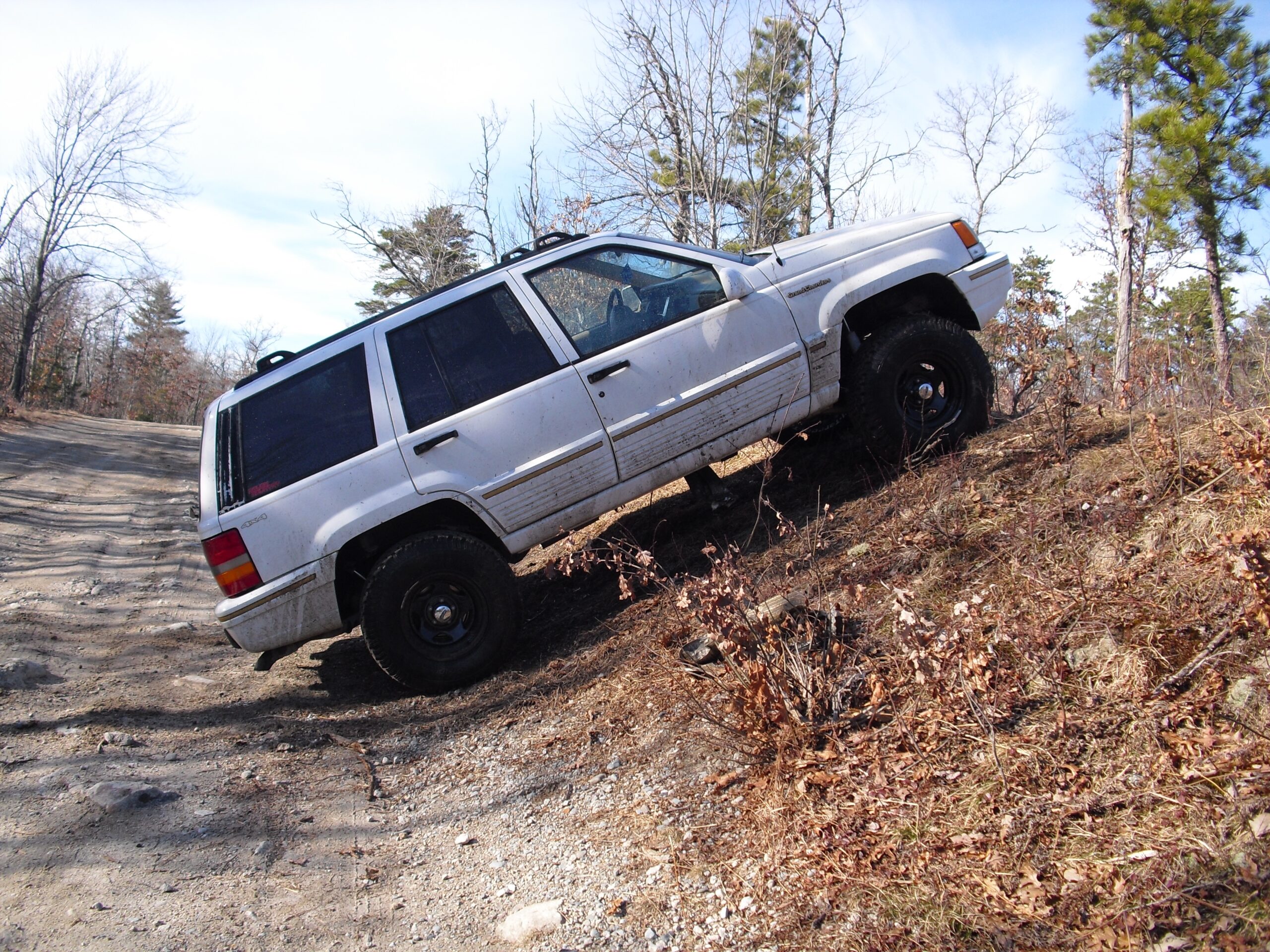 1995 Jeep Grand Cherokee Video
We found a great video about the '95 Jeep Grand Cherokee.