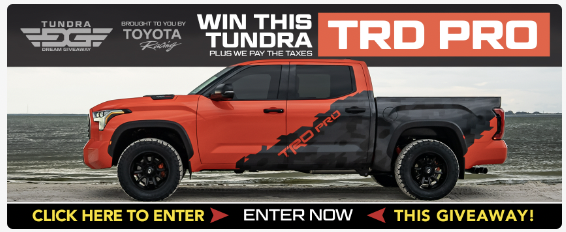 Looking back, we now remember the Grand Cherokee as one of the finest Jeep models to have come out of the Chrysler era. However, in the mid-1990s, Jeep's newest wagon was simply beginning to find its place in the rapidly developing SUV market. This was no small task in itself, as stiff competition from such domestic manufacturing giants as Ford and Chevrolet, put quite the squeeze on those attempting to profitability.
Nonetheless, Chrysler's vision for the Grand Cherokee proved spot-on. The Grand Cherokee blended both on and off-road capabilities, with a host of luxurious interior amenities, to create a driving experience like none other. Success came quickly, as over 250,000 Grand Cherokees were sold during the 1995 model year alone, just three years after the wagon's initial release.
However, Chrysler's design and development team still felt as if the Grand Cherokee could benefit from further revision, much of which came to pass prior to the beginning of the 1996 production year. Many of these revisions centered around bolstering the Grand Cherokee's ride quality, and expanding upon its already lengthy list of luxury features.
Finding Room For Improvement
Though the Grand Cherokee experienced its best year to date in 1995, those at the helm of Chrysler still found significant room for improvement. While critics have widely praised the Grand Cherokee for being equally sound, in both form and function, the public had also been quick to point out points of discontent. Luckily, Chrysler took note and set out to remedy past shortcomings.
During its first three years of production, consumers had often voiced concerns over the Grand Cherokee's ride quality, which could be somewhat harsh in comparison to other sport utility vehicles of the day. Likewise, complaints about the abundant engine noise and less than stellar acoustic dampening were also common. Before the beginning of 1996 production, a number of adaptations were made to quell such concerns.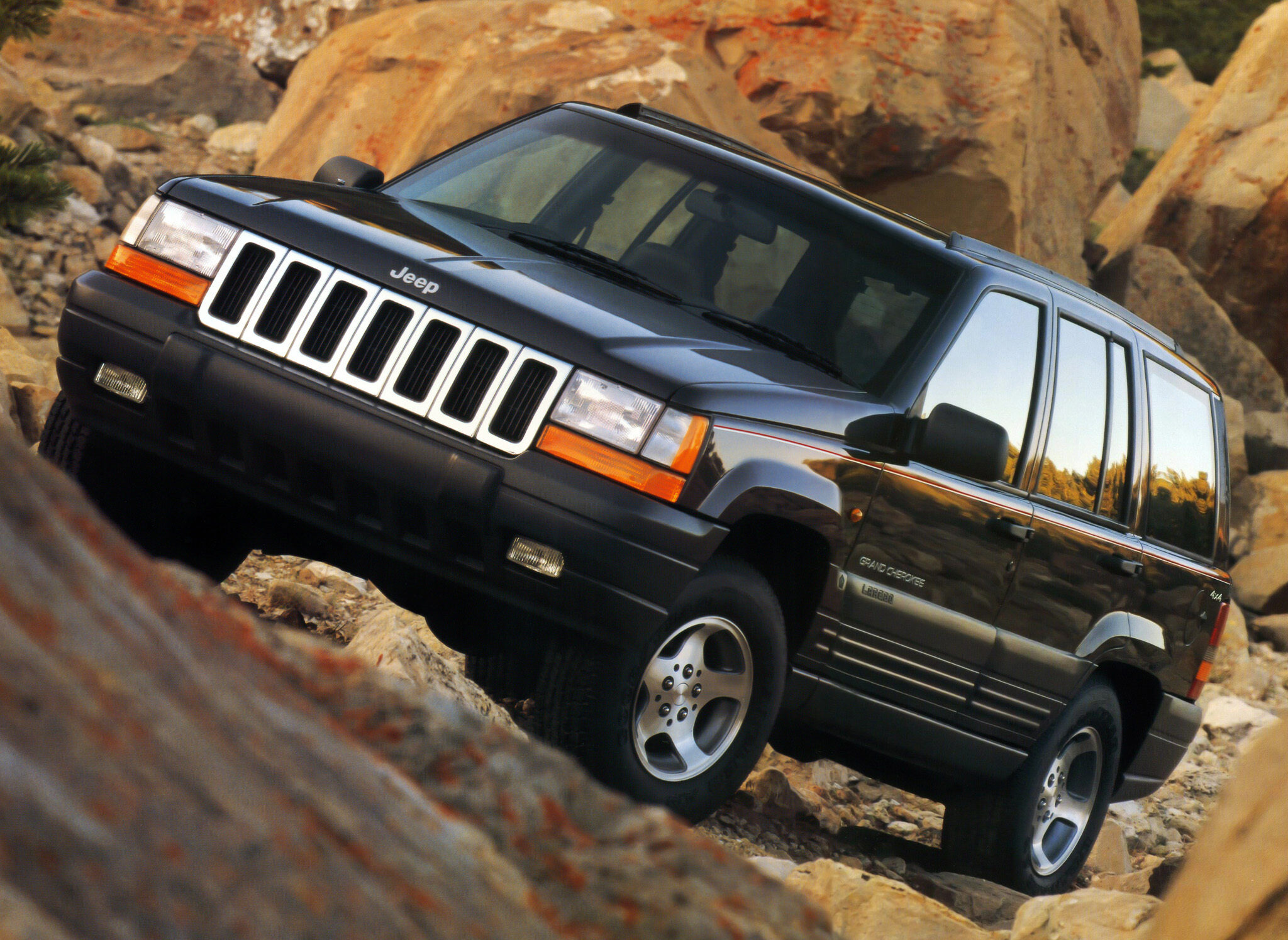 A "Better" Grand Cherokee
Some of the most obvious improvements to the 1996 Jeep Grand Cherokee involved modifications made to the line's 4.0-liter inline-six powerplant. Prior to 1996 production, the 4.0-liter inline-six received a revised camshaft with reshaped cam lobes, isolated valve cover fasteners, and new main bearing bracing. These improvements drastically reduced operating noise, while improving engine torque.
For 1996, Jeep dropped its previously offered Command-Trac part-time four-wheel-drive system from the Grand Cherokee's options sheet, instead opting for use of Select-Trac full-time four-wheel drive. The Grand Cherokee's front suspension was also upgraded, in a bid to minimize vibration, while improving ride stability.
Additional improvements were made to the Jeep Grand Cherokee's safety systems as well, which most notably included the addition of a passenger-side airbag. The Grand Cherokee's front and rear shoulder belts also gained height adjustment, allowing for greater driver/passenger comfort and safety.
Not to be overlooked, the Grand Cherokee received a series of subtle cosmetic revisions for the 1996 model year. The most noteworthy of these modifications included the addition of a restyled grille, which sat proportionately lower in relation to the Grand Cherokee's bumper than in years prior. The Grand Cherokee's fog lights were also relocated to within the wagon's front bumper.
Additionally, the 1996 Grand Cherokee was the recipient of numerous interior upgrades, which most notably included the addition of a new steering wheel, adorned with integrated cruise control and a centrally-located horn pad. The Grand Cherokee's dash was also redesigned to present a more streamlined appearance.
A Crowning Moment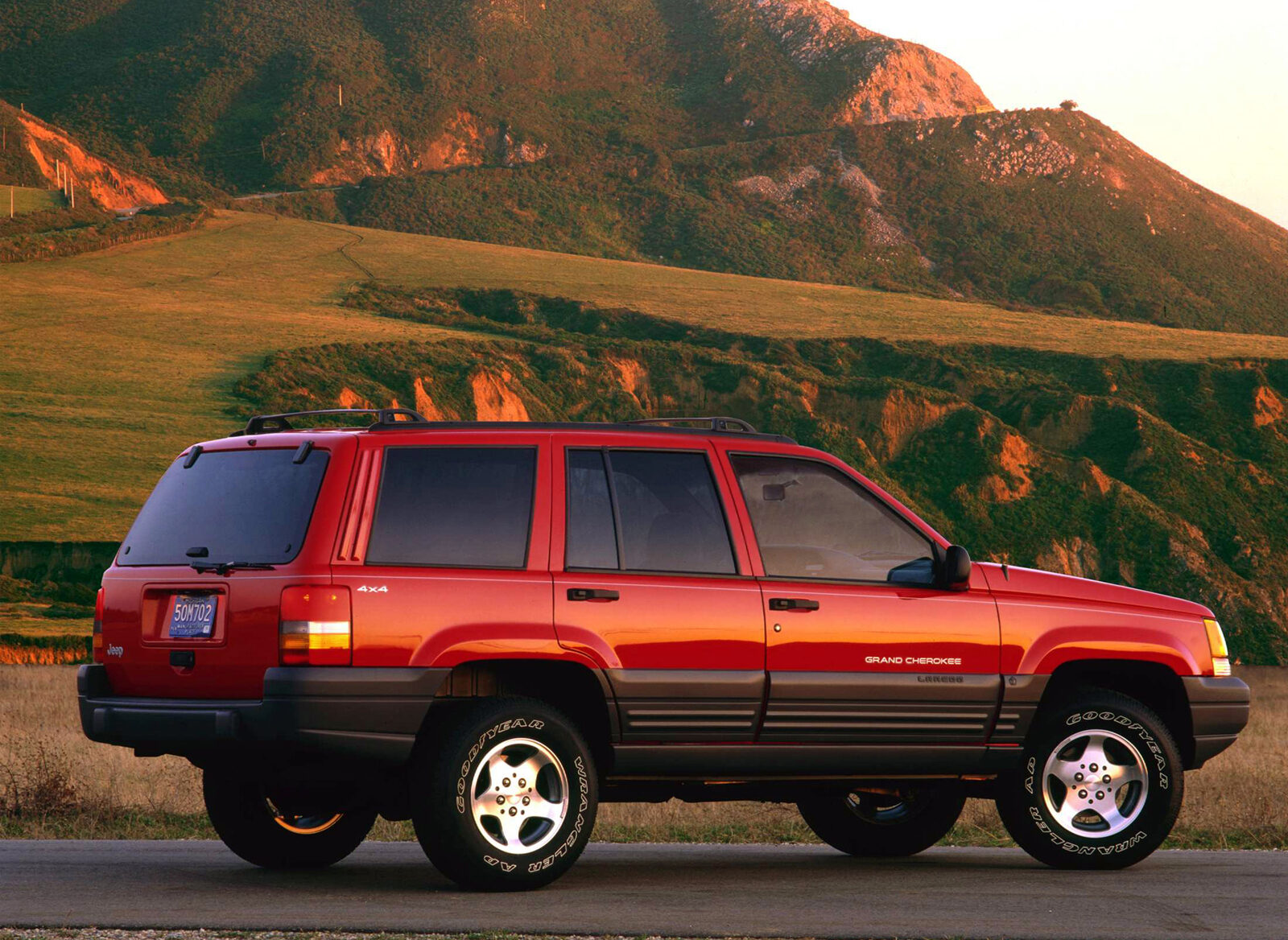 By all accounts, Chrysler's 1996 attempt to revitalize the Grand Cherokee was nothing short of an immense success. By year's end, a total of 279,195 Grand Cherokees had been sold. Perhaps more importantly, 1996 saw the production and sale of the 1-Millionth Grand Cherokee, lending further credibility to Jeep's attempt at dominance over the growing domestic SUV market.
1996 Jeep Grand Cherokee Specifications
Engine
4.0L Inline 6

5.2L V8

Horsepower
185 horsepower
Torque
225 lb-ft torque
0-60 MPH
10.8 sec
Quarter Mile Time
17.8 sec
Weight
3,614-3,790 lbs
Price
$24,903/$26,871 Laredo/4WD

$30,629/$33,056 Limited/4WD

Production Numbers
279,195
Available Exterior Colors
The 1996 Jeep Grand Cherokee was available in Light Driftwood Satin, Char-Gold Satin, Opal Gray, Black, Flame Red, Light Iris Pearl, Dark Rosewood, Moss Green, Forest Green, Stone White, and Bright Jade
Available Interior Colors
The 1996 Jeep Grand Cherokee interior was available in Light Slate, Dark Slate, Camel, Agate, and Camel/Moss Green.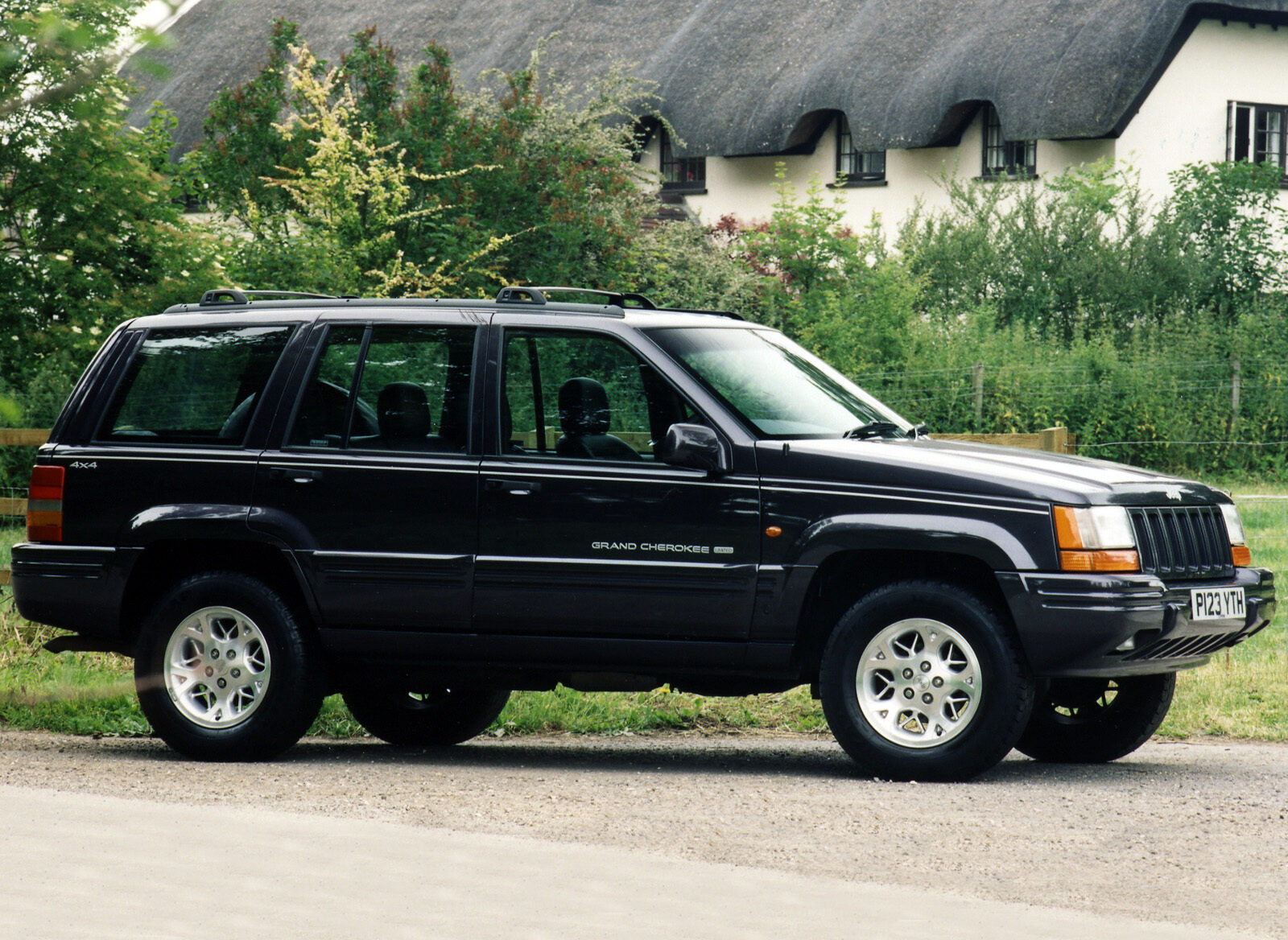 1996 Jeep Grand Cherokee Video
We found a great video about the '96 Jeep Grand Cherokee.