By 1997, the success of Jeep's Grand Cherokee line had grown quite evident. Sales of the company's newest wagon had superseded all expectations, with more than a quarter-million units moved during the 1996 model year alone. Nonetheless, after half a decade in production, the Grand Cherokee's popularity showed no sign of faltering, as the domestic SUV market only continued to grow.
Throughout its first several years of production, the Jeep Grand Cherokee underwent only modest revisions, many of which were aimed at improving upon the wagon's list of luxury amenities and enhancing overall ride quality. A number of specialty trim packages were also added to the Grand Cherokee lineup, in a bid to maintain consumer interest. This is a trend that would ultimately carry over into the 1997 model year, during which time Chrysler would amend the Grand Cherokee lineup once more.
A Premium Jeep For Every Occasion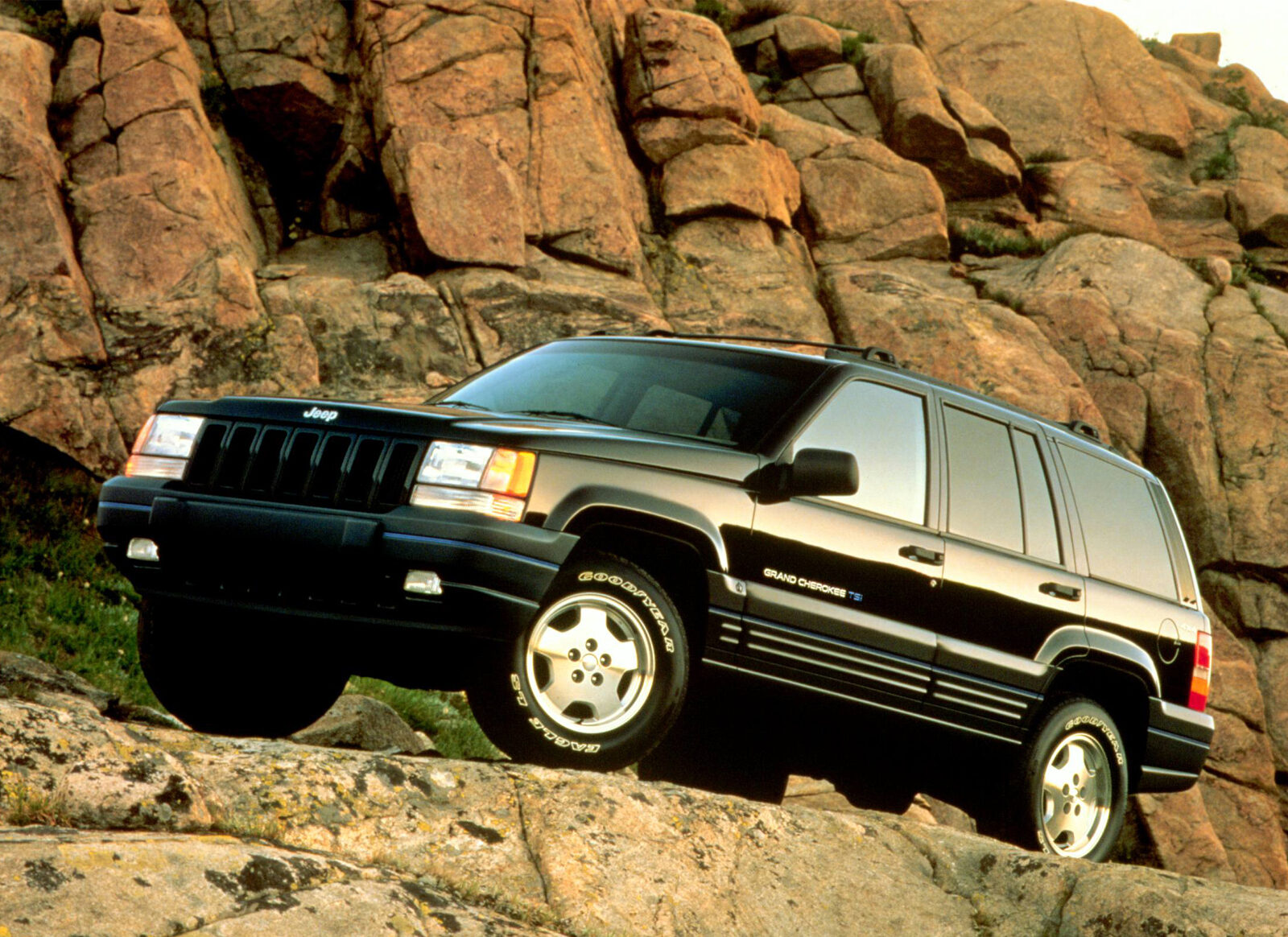 Though changes to the Grand Cherokee were few and far between for 1997, Jeep did begin offering a new trim package, known as the TSi model. This package included a sport suspension system, premium leather interior, and upgraded stereo system, and aluminum-alloy wheels. TSi-model Grand Cherokees were priced slightly above the returning Laredo, yet below the top-tier Limited model.
The 1997 model year also served as the final outing for the Orvis-Edition Grand Cherokee. This specialty package included a full-time Quadra-Trac four-wheel drive and was painted in Moss Green livery. The Orvis-Edition Grand Cherokee also featured two-tone cream/green leather upholstery, as well as specialty "Orvis" floor mats. However, this partnership would ultimately run its course, leading to the discontinuation of the Orvis-Edition Cherokee prior to the 1998 model year.
Subtle Tweaks
By 1997, the Jeep Grand Cherokee had entered its sixth year of production. Those at the helm of Chrysler knew that continued growth would become necessary, if they hoped to remain competitive with other SUVs of the era, such as Ford's Explorer. Therefore, plans for the production of the second-generation Grand Cherokee were placed in motion. As a result, the only minor tweaks were made to the first-generation Grand Cherokee during its final years, with the 1997 model being no exception.
The 4.0 Inline-Six continued its reign as the Grand Cherokee's base-powerplant, and by this time, had gained quite the reputation for reliability. However, those looking for additional performance could always spring for the optional 5.2-liter V8, which produced 220 horsepower, and 300 lb.-ft. of torque. Ironically, 1997 served as the first year in which the Grand Cherokee's V8 could be optioned without a 4WD drivetrain, thereby boosting fuel economy for consumers who did not require a host of off-road capabilities.
Outside of the introduction of Jeep's all-new TSi package, additional changes for the 1997 model year included upgrades to the Grand Cherokee's anti-lock brakes, carpet, and stereo system, as well as functional modifications to the wagon's tilt-steering column. Consumers could also select from eight new paint colors introduced before 1997 production, all of which now received anti-chip paint treatment.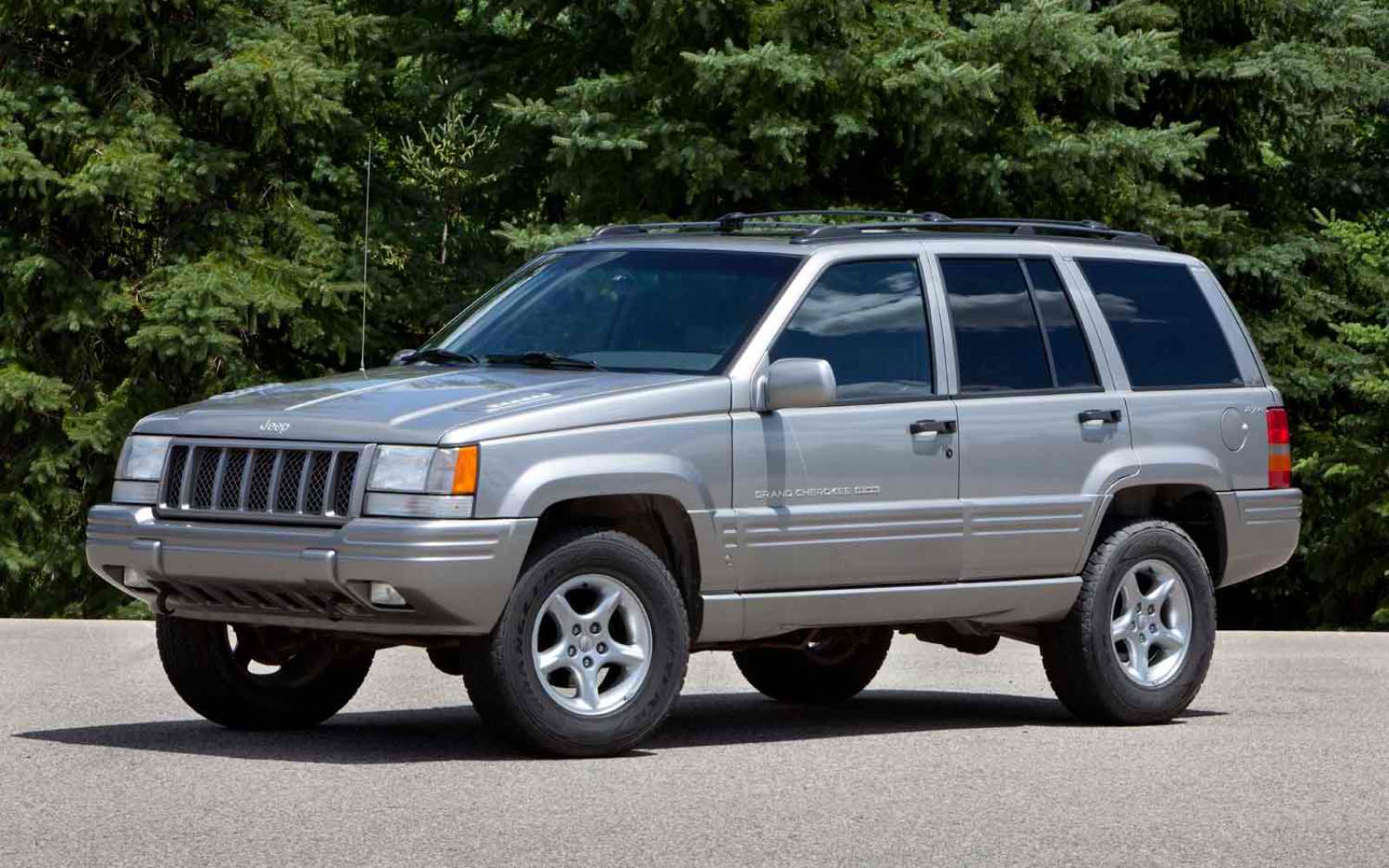 Unyielding Popularity
The 1997 model year illustrated the rising popularity of the Jeep Grand Cherokee quite vividly. For the third straight year, sales numbers exceeded the 250,000 unit mark, further validating Jeep's entry into the full-size SUV marketplace. Though this market continued to be dominated by Ford's Explorer, the Jeep Grand Cherokee served as the more viable option for those in search of robust power and luxurious amenities, all without compromise to off-road capability.
1997 Jeep Grand Cherokee Specifications
Engine
4.0L Inline 6

5.2L V8

Horsepower
185/220 horsepower
Torque
220/300 lb-ft torque
0-60 MPH
9.1 sec
Quarter Mile Time
16.9 sec
Weight
3,790 lbs
Price
$25,545/$27,515 Laredo/4WD

$31,360/$33,790 Limited/4WD

$27,695/$29,665 TSi/4WD

Production Numbers
277,789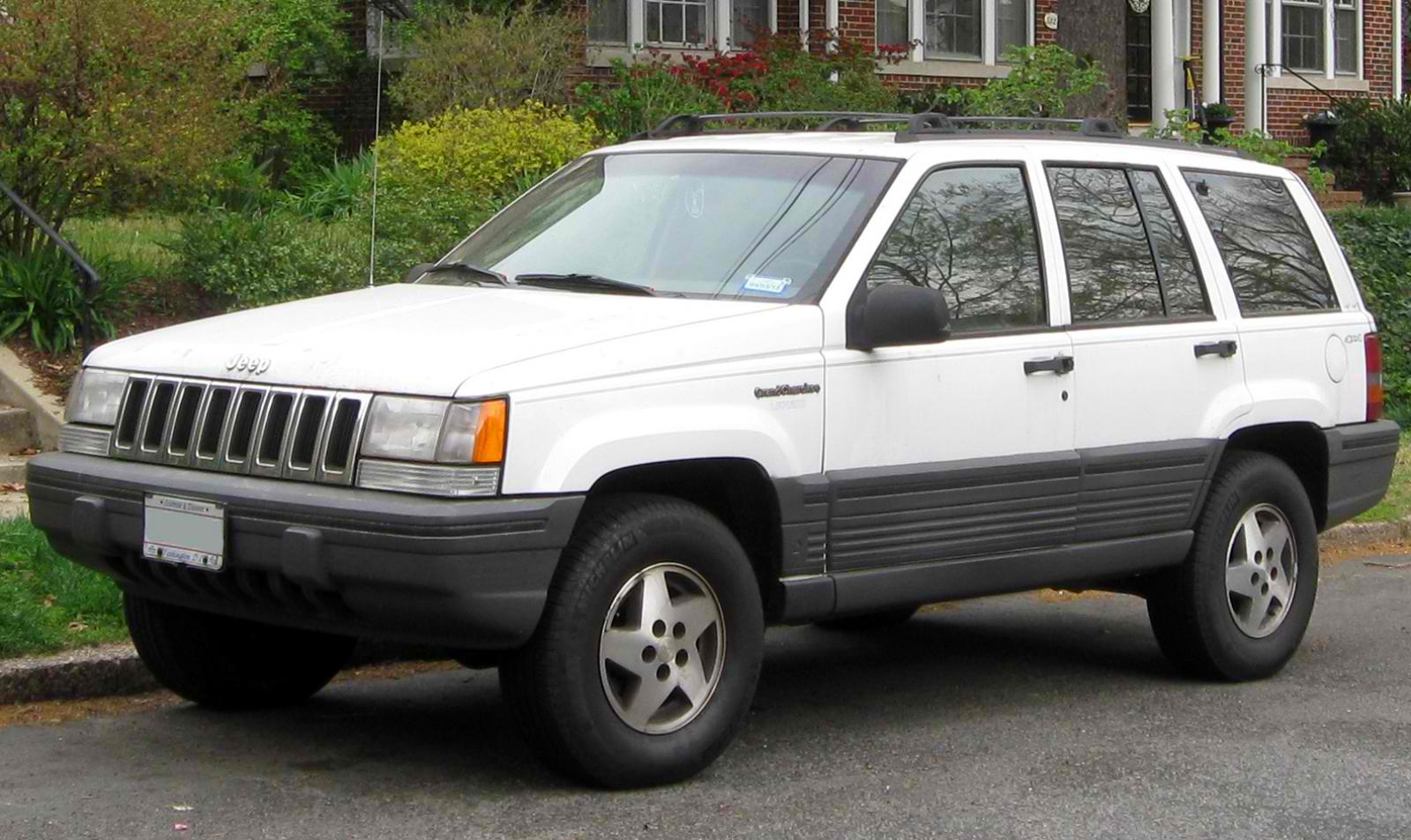 Available Exterior Colors
The 1997 Jeep Grand Cherokee was available in Deep Amethyst, Dark Rosewood, Forest Green, Candy Apple Red, Chargold 2 Stain Glow, Moss Green, Flame Red, Bright Platinum, Stone White, Opal, Black, Red, Light Quartz, Dark Quartz, Dark Director, and Limited Gold.
Available Interior Colors
The 1997 Jeep Grand Cherokee interior was available in Light Slate, Dark Slate, Camel, Agate, and Camel/Moss Green.
1997 Jeep Grand Cherokee Video
We found a great video about the '97 Jeep Grand Cherokee.