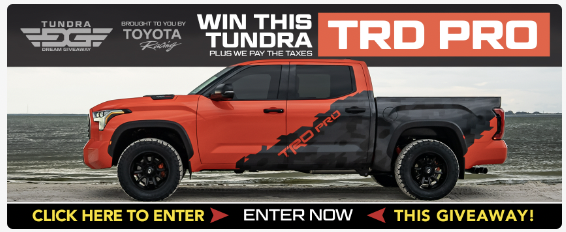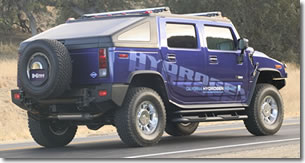 Notes and commentary by Kenny Herman.
General Motors has adapted a HUMMER H2 SUT to run on hydrogen, and will share it with the office of the Governor of California. The HUMMER H2H will assist efforts to learn more about hydrogen storage and refueling infrastructure development. This experimental vehicle also illustrates how industry and government can collaborate to make fuel cell technology and California's Hydrogen Highway Network viable.
"The H2H is a bold experiment that along with the Hydrogen Highway Network will help California demonstrate the economic and technical viability of hydrogen," said Gov. Arnold Schwarzenegger. "Californians invent the future. The H2H – a HUMMER fueled by hydrogen, with its main tailpipe emission being water vapor – is a vision of the future. This is a learning vehicle that will illustrate how a thriving economy and ecology can co-exist."
"The H2H was created for two purposes," said Beth Lowery, GM vice president, Environment & Energy. "It brings focus and attention to the journey to a hydrogen economy, and it will provide GM with key learnings on hydrogen storage, hydrogen delivery systems, and hydrogen refueling infrastructure development."
The H2H is a HUMMER H2 that has been extensively re-engineered to operate on gaseous hydrogen fuel. The truck uses a supercharged version of the truck's original Vortec 6000 (6.0-liter V-8) internal combustion engine. The H2H is not intended for production.