The 2007 model year served as the Jeep Commander's sophomore outing, picking up where the year-one production left off. Intended to meet the needs of those consumers who fancied the idea of third-row seating, the Commander, from day one, had served as a large, more-spacious version of the Grand Cherokee.
Changes between the first and second years of Commander production were relatively modest, centering primarily around the introduction of several newly unveiled features. Nonetheless, those at the helm of Jeep's parent company, Chrysler, remained certain that the Commander's hulking stature would attract sales that they had previously missed.
See Also:
Is Bigger "Really" Better? The Main Problem for the 2007 Jeep Commander
Prior to the Commander's 2006 launch, Chrysler had what they perceived to be a problem. The full-size SUV market was ripe with spacious vehicles, complete with third-row seating. To this, Jeep had no solid answer. The Grand Cherokee was roomy enough to meet the needs of most consumers, though some within Chrysler still felt as if they were missing out on the lion's share of the market.
In order to better compete within the full-size SUV market, Jeep ultimately unveiled the Commander, which shared many structural cues with the Grand Cherokee. Some of the most notable of shared design concepts between the two Jeep models included the use of unibody construction, short/long arm front suspension, and a 5-link live rear axle.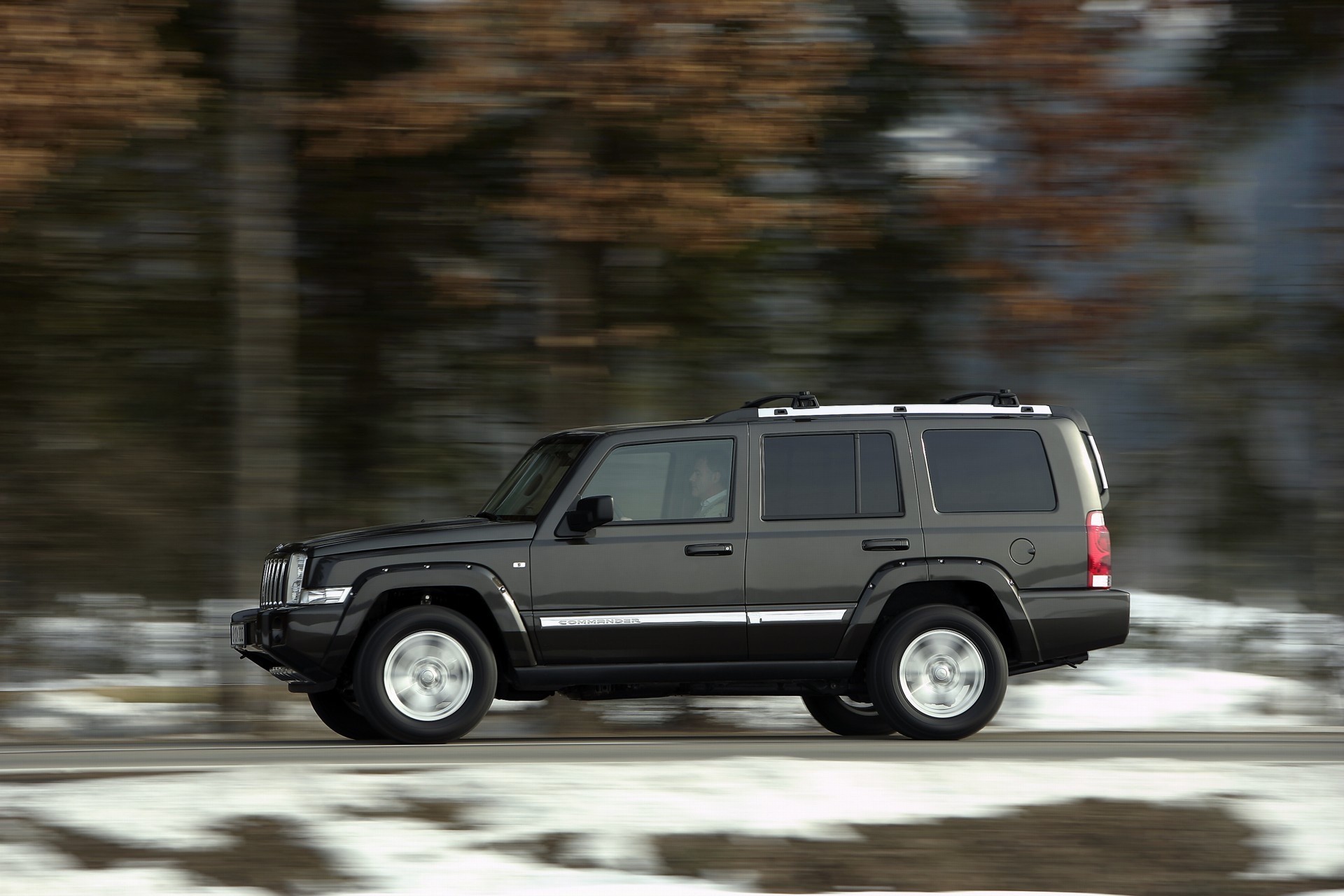 The 2007 Jeep Commander Rises to the Call
The Commander certainly looked and performed in the same manner as consumers had come to expect from the Jeep line. Equal parts form and function, the 2007 Commander looked every bit as striking as any other Jeep available during that given year, while also performing with a substantial degree of off-road prowess.
Engines & Power
The 2007 Commander was offered with three available engines, each of which proved more than capable in its given role. These engines included a 3.7L V6 (210 hp / 235 lb-ft of torque), 4.7L V8 (235 hp / 305 lb-ft of torque), and 5.7L Hemi V8 (330 hp / 375 lb-ft of torque). All available powerplants came backed by a five-speed automatic transmission.
In keeping with tradition, the Commander was every bit as trail capable as any Jeep before it. In fact, the Commander was offered with three individual 4WD systems, depending on consumer preference. These systems included Jeep's Quadra-Trac I, Quadra-Trac II, and Quadra-Drive II.
Appearance & Features
While little about the 2007 Commander changed cosmetically from the year prior, several new features and options were made available to consumers. Some of the most noteworthy of these additions included a power liftgate, remote starter, rearview camera, and active turn signals.
Jeep also introduced a new luxury package for the 2007 Commander, dubbed the Commander Overland. Included in this package is a revised interior, complete with wood, leather, and suede accents, as well as platinum-chrome exterior accents.
Growing Pains for the 2007 Jeep Commander
Though the guiding principles behind the Commander's design and development appeared sound, Jeep dealers found themselves struggling to liquidate their inventory. By the end of the 2007 model year, only 62,937 Commanders had been sold, approximately 25,000 fewer units than just one year prior. This, unfortunately, would foreshadow future events to come.
As it seemed, the Commander was a late entrant into an already saturated market, thereby limiting Jeep's ability to capture the market share for which they were so desperate. This was further complicated by the era's rising fuel prices, which would soon leave the full-size SUV market reeling.
2007 Jeep Commander Specifications
Engine
3.7L V6

4.7L V8

5.7L V8

Horsepower
210/235/330 horsepower
Torque
235/305/375 lb-ft torque
0-60 MPH
3.7L: 9.2 sec

4.7L: 8.7 sec

5.7L: 7.0 sec

Quarter Mile Time
3.7L: 15.2 sec

4.7L: 16.5 sec

5.7L: 15.2 sec

Weight
4,527-5,731
Price
$28,385/$30,385 Sport/4WD

$36,495/$39,115 Limited/4WD

$40,980/ $44,445 Overland/4WD

Production Numbers
62,397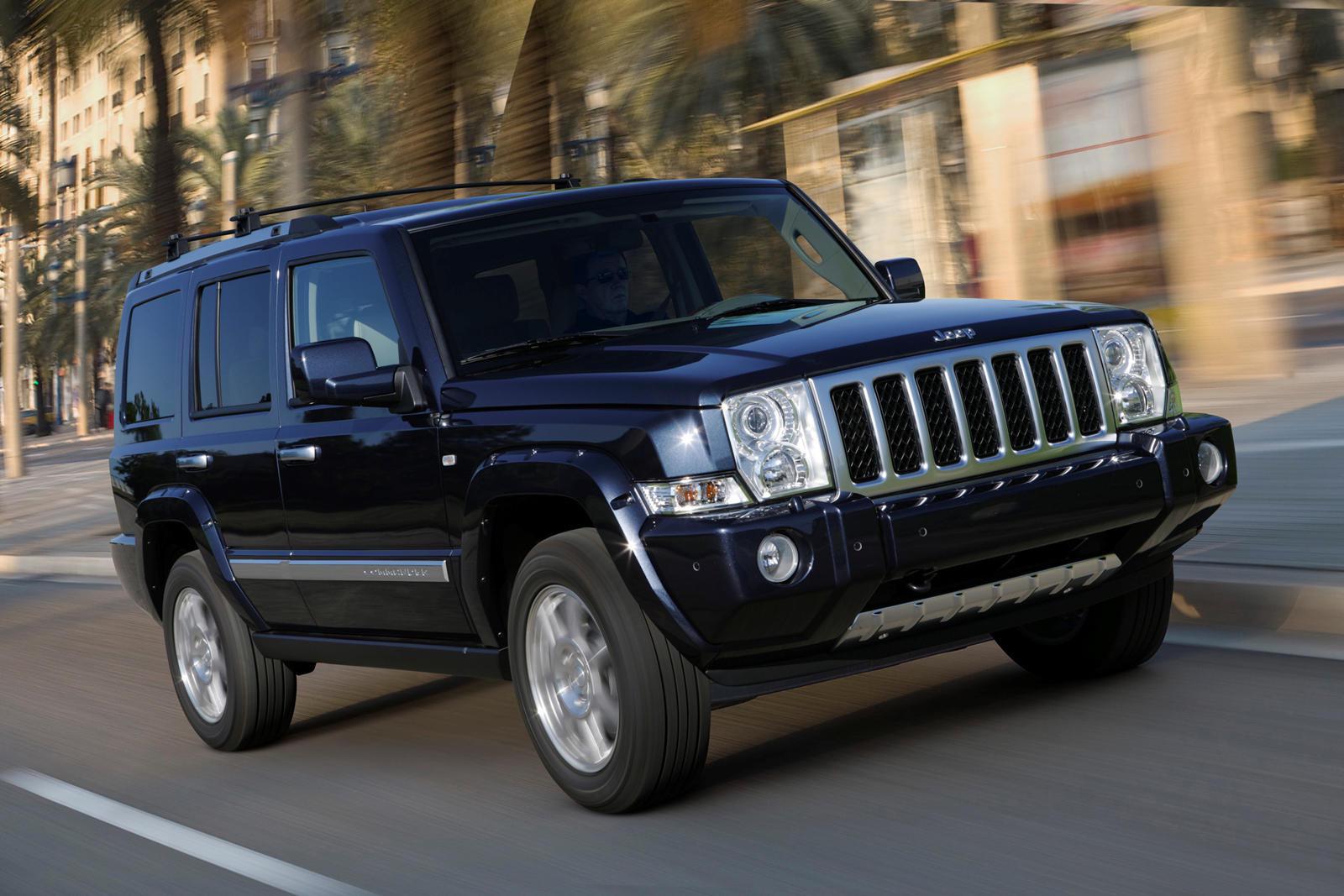 Available Exterior Colors
The 2007 Jeep Commander exterior was available in Light Graystone, Black, Bright Silver, Jasper Blue, Jeep Green, Stone White, Mineral Gray, and Red Rock Crystal.
Available Interior Colors
The 2007 Jeep Commander interior was available in Quartz, Slate, Graystone, Gray, and Khaki.
2007 Jeep Commander Video
We found a great video about the 2007 Jeep Commander: