The 2011 model year was a time of indefinite change for the Grand Cherokee line, as Fiat Chrysler unveiled the new, highly-refined fourth-generation WK2. In its newest form, the Grand Cherokee personified much of what had been envisioned by numerous engineers since the line's Genesis in the early 1990s.
In many ways, the WK2's design addressed many perceived flaws associated with the third-generation WK Grand Cherokee before it. Gone was much of the cheap interior trim often criticized by consumers, as were many of the harsh ride characteristics that plagued the earliest renditions of the Grand Cherokee. Simply put, the WK2 was a better SUV on almost every front, proving capable of competing with both crossovers and full-size SUVs of the era.
The Jeep That Almost Wasn't
For all intents and purposes, the fourth-generation Grand Cherokee nearly missed being scrapped from production. The economic downturn of 2008 was widely felt across the automotive industry and left Jeep's parent company of the day, Cerberus Capital Management, reeling. Cerberus, a private equity firm, had no prior dealings within the automotive industry, a point that was further exposed at the hands of the recession.
Within two short years, Chrysler was forced to file for bankruptcy, just prior to being bailed out by the U.S. government. Nonetheless, Chrysler found a somewhat unexpected home in Italian automaker Fiat. The manufacturer was quick to nix underperforming product lines and to invest in those lines which showed promise. The Grand Cherokee found favor with its new parent company and was thus greenlighted for redevelopment.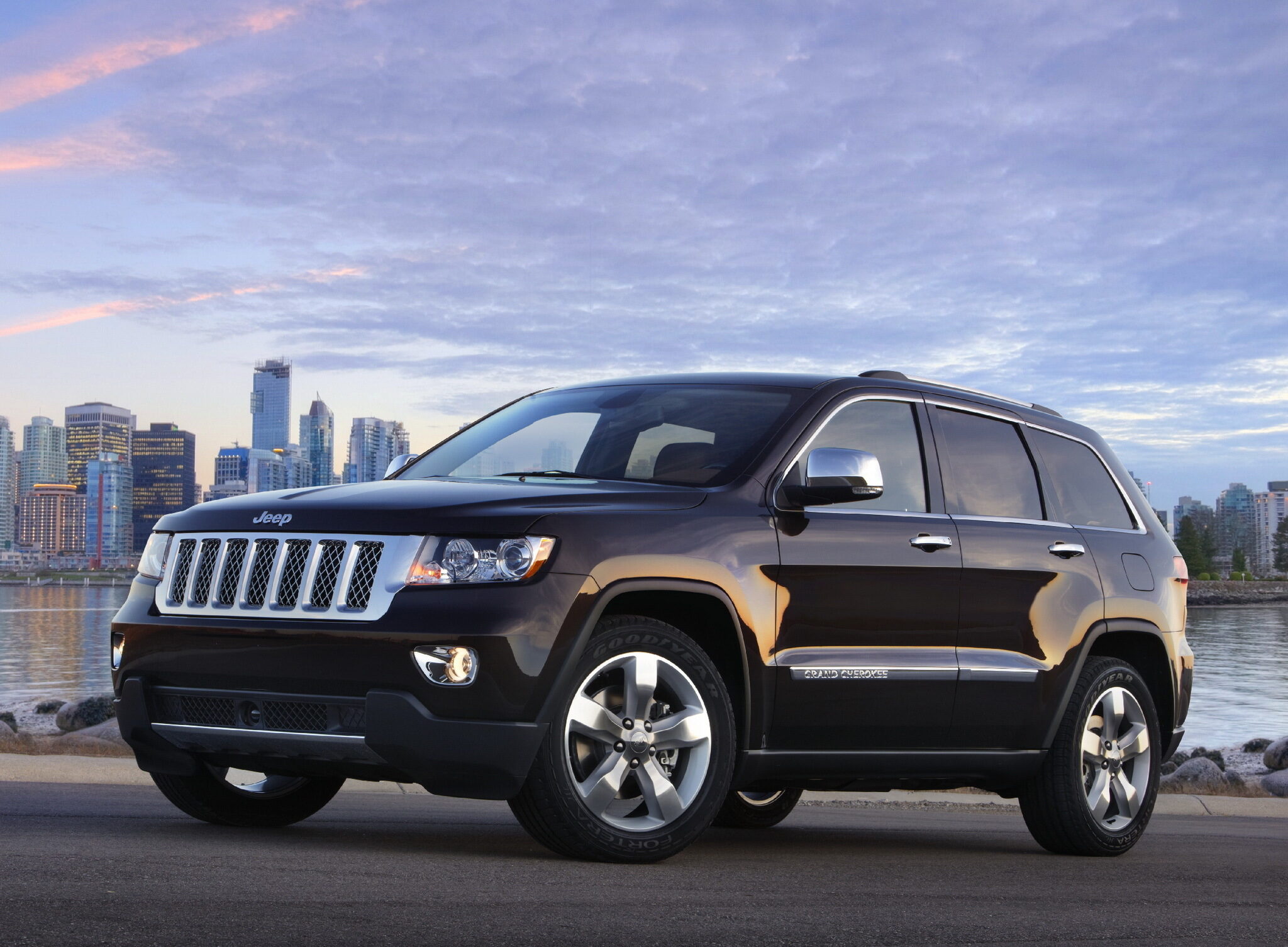 The WK2 Is Born
The 2011 Jeep Grand Cherokee was offered with only two available powerplants, which came in stark contrast to the broad array of engines offered only a few years prior. A Chrysler-derived 3.6-liter Pentastar V6 came standard, producing a total of 290 horsepower. However, an optional 5.7-liter Hemi V8 was also offered. This larger powerplant churned out a far more impressive output of 360 horsepower.
In its redesigned form, the fourth-generation Grand Cherokee now featured a new terrain-management system, known simply as Selec-Terrain. This system allowed drivers to select between five individual driving modes, which included Auto, Sport, Snow, Rock, and Sand/Mud. The selection of a particular mode would optimize the Grand Cherokee's stance, in order to tackle the conditions at hand.
At the heart of this system was Jeep's new Quadra-Lift suspension arrangement. This setup allowed for custom ride height adjustment, making it easier than ever to conquer even the most inhospitable of terrain. At full lift, this system allowed the Grand Cherokee to achieve a maximum ride height of 11.1-inches.
The Grand Cherokee also featured an independent front suspension, as well as a consumer's choice of one of three available 4WD systems (Quadra-Trac I, Quadra-Trac II, and Quadra-Drive II). Additionally, the Grand Cherokee came standard in all forms with a five-speed automatic transmission.
Some of the most noteworthy of the WK Grand Cherokee's optional features included adaptive cruise control, blind-spot alert, and Rear Cross Path sensing. Additionally, consumers could spring for the purchase of Chrysler's Uconnect multimedia system, which included live navigation, and cellular connectivity.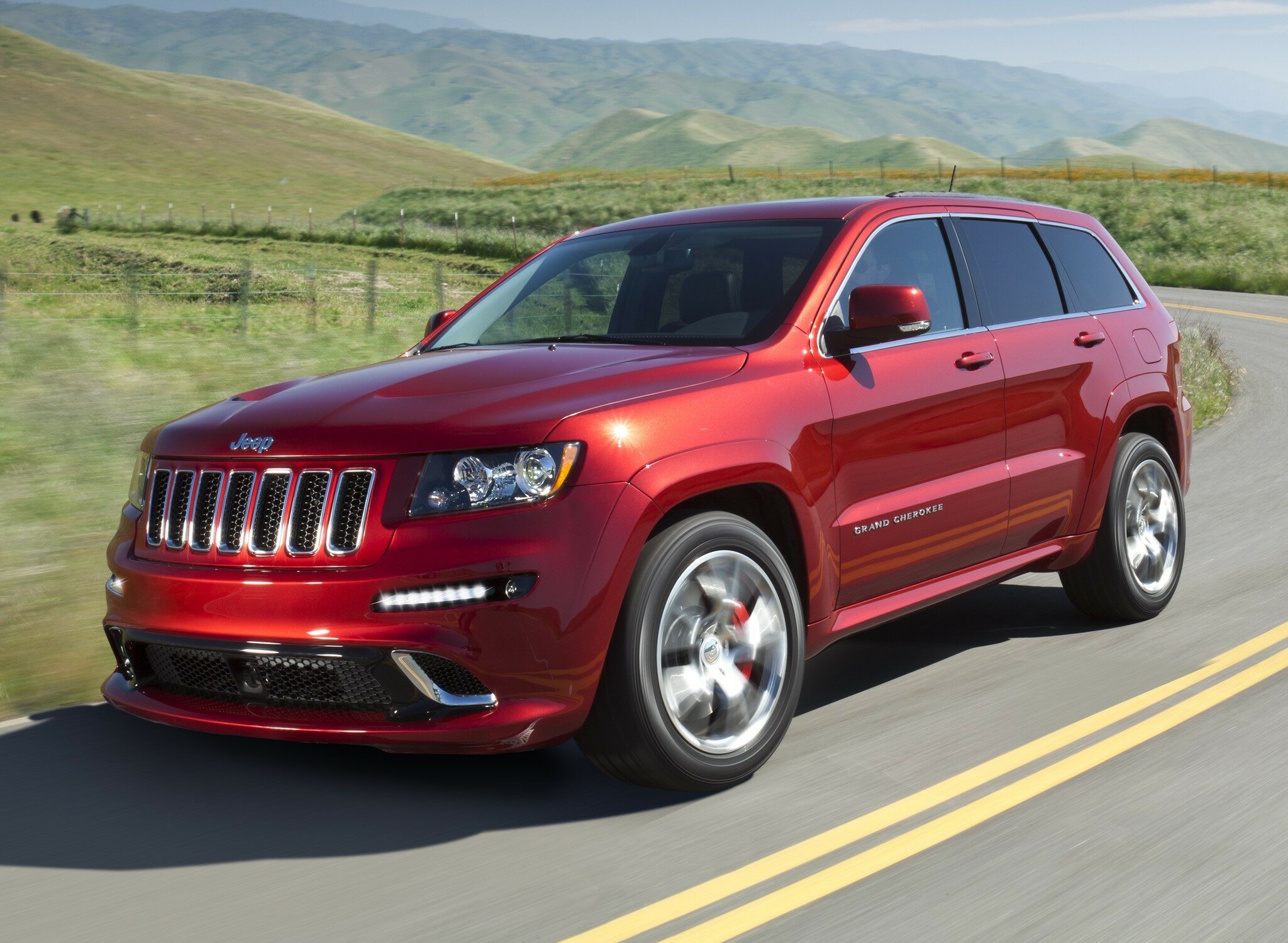 New Beginnings
The 2011 model year signified the beginning of a new era for the Grand Cherokee, and the Jeep brand as a whole. With Fiat Chrysler manning the ship, Jeep was once again poised to hold down its share of the market, churning out a new generation of classic trail-capable vehicles.
2011 Jeep Grand Cherokee Specifications
Engine
3.6L V6

5.7L V8

Horsepower
290/360 horsepower
Torque
260/390 lb-ft torque
0-60 MPH
7.4 Overland

8.3 Laredo

Quarter Mile Time
15.6 Overland

16.4 Laredo

Weight
4,470 – 5210 Lbs
Price
$30,212/$32,215 Laredo/4WD

$36,715/$39,215 Limited/4WD

$38,795/$42,295 Overland/4WD Summit

$38,795 Overland

Production Numbers
127,744
Available Exterior Colors
The 2011 Jeep Grand Cherokee was available in Mineral Gray, White Gold, Blaze Red, Dark Charcoal, Bright Silver, Stone White, Brilliant Black, Deep Indigo Blue, Natural Green, Bronze Star, and Rugged Brown.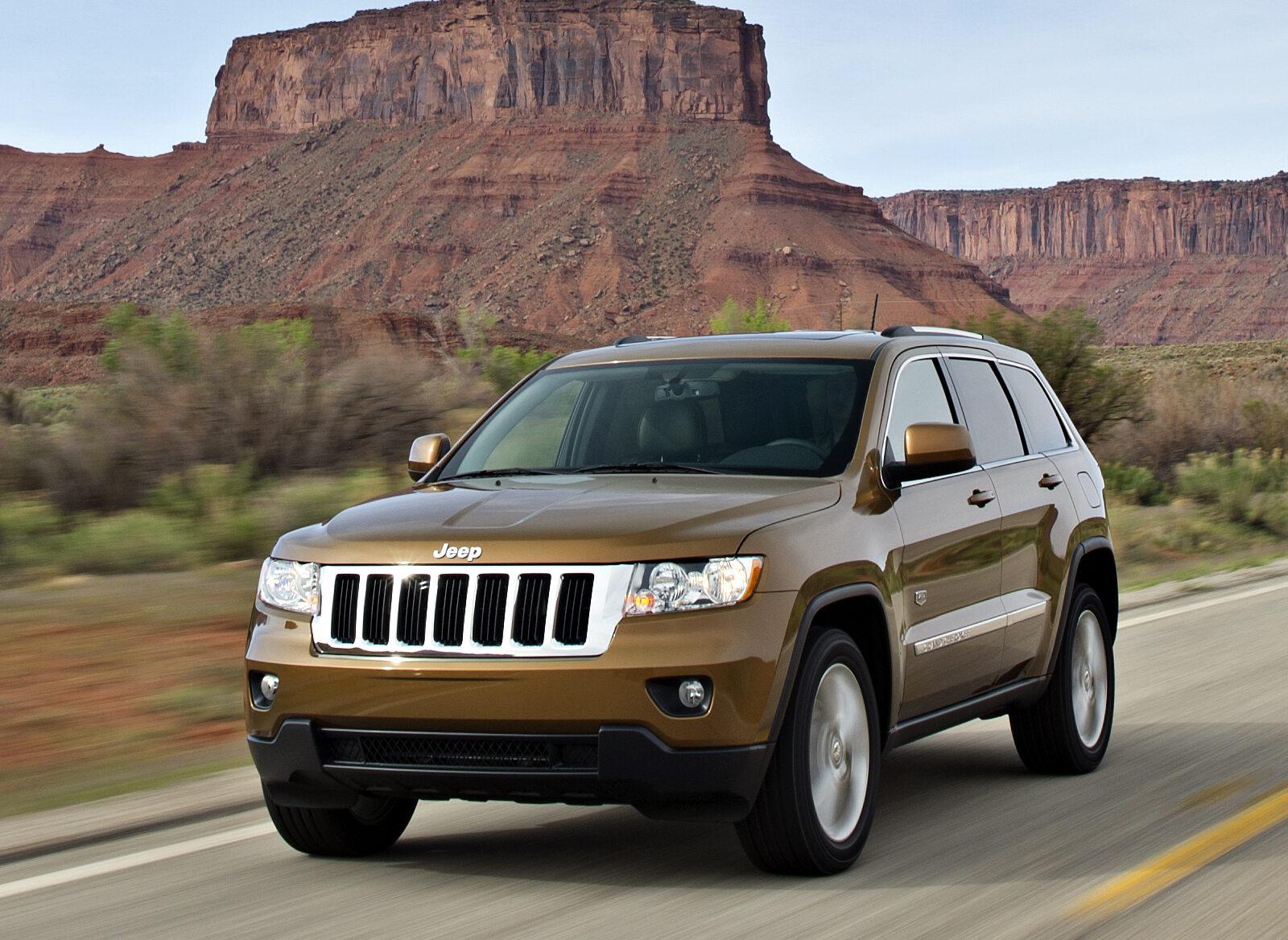 Available Interior Colors
The 2011 Jeep Grand Cherokee interior was available in Dark Graystone, Medium Graystone, Black, Dark Olive, Light Frost Beige, New Saddle, and Dark Frost Beige.
2011 Jeep Grand Cherokee Video
We found a great video about the 2011 Jeep Grand Cherokee.