Perhaps the single greatest characteristic pertaining to the Jeep Grand Cherokee is its far-reaching appeal. The Grand Cherokee comes readily equipped for whatever is thrown its way, from impromptu midday errand runs, to adventurous treks far from the nearest paved thoroughfare. This exact point becomes quite apparent when assessing Jeep's premier wagon in its 2022 configuration and lineup.
Equal parts practical and luxurious, the 2022 Jeep Grand Cherokee offers motorists a wealth of top-tier amenities, expansive cargo space, and plenty of mobility to forge the path less traveled. Consumers can also order the 2022 Grand Cherokee in a number of specialty formats and trims, making it every bit as unique as the individual behind the wheel of the Cherokee itself.
Refining A Classic
The 2022 model year served as a time of change for the Jeep Grand Cherokee, which received a substantial refresh as part of the WK2 generation. Now taller, longer, and wider, the 2022 Jeep Grand Cherokee appeared somewhat broader in the shoulders, without seeming overly bulky in any way. Surprisingly, Jeep accomplished this feat, while also managing to shed extra heft, as the 2022 Grand Cherokee weighed in approximately 300 pounds lighter than its counterpart from a year prior.
Many were also quick to notice an increase in the number of infotainment options and connectivity options offered by the Jeep Grand Cherokee in its latest form. Cherokee owners could even opt for the inclusion of a 10.25" passenger-front entertainment console, complete with Amazon Fire TV.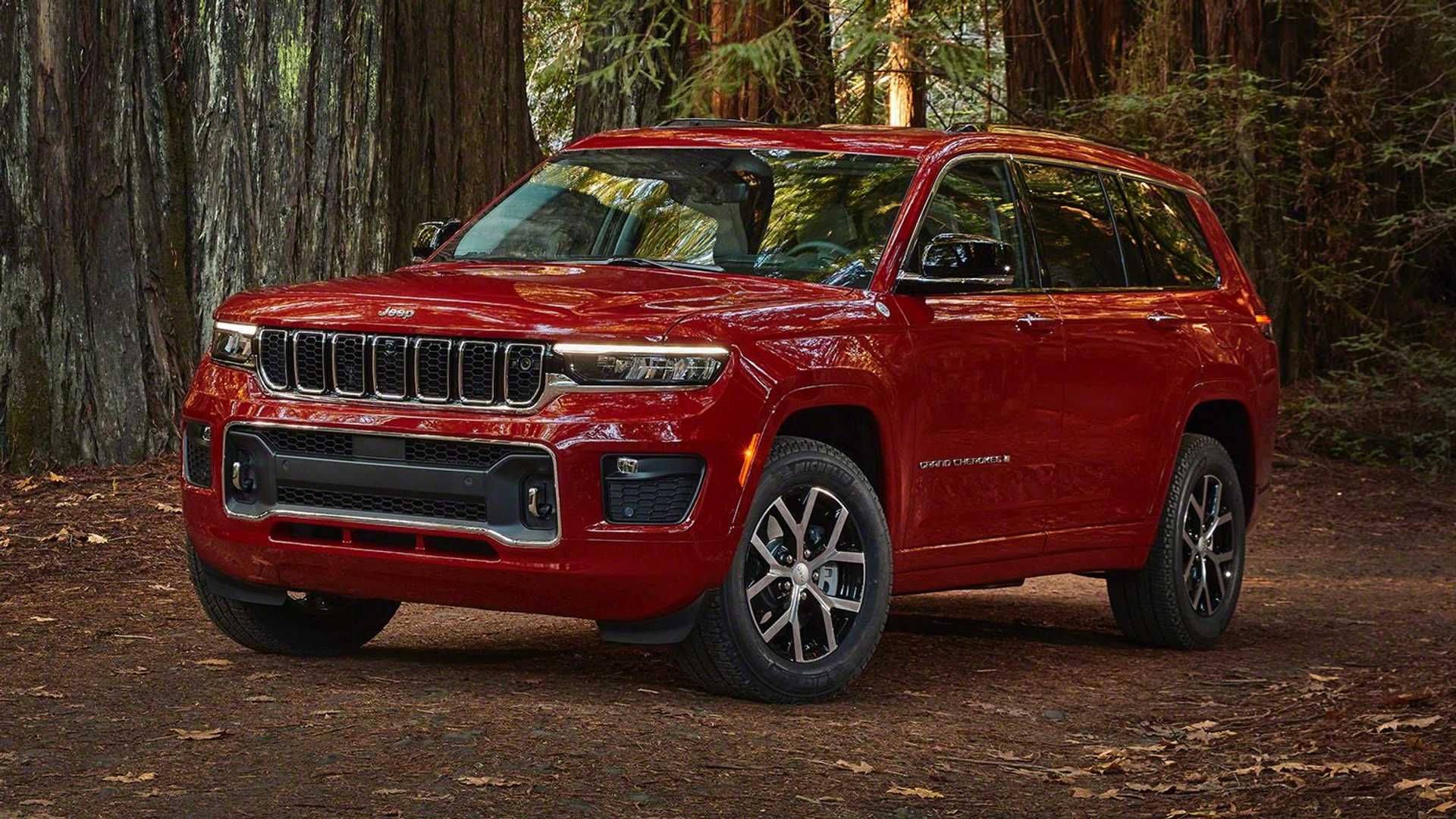 Via The Drive
Raising The Bar
The 2022 Jeep Grand Cherokee could be optioned to include one of several different available powerplants. Standard was a 3.6L V6, which produced 293 horsepower, while a more robust 357-horsepower 5.7L Hemi V8 was also offered. In the former of these configurations, the Grand Cherokee comes standard in an RWD format. The latter showcases a brilliantly-engineered AWD format all its own.
For the 2022 model year, the Jeep Grand Cherokee sported an eight-speed automatic transmission and is marketed with a consumer's choice of several different AWD systems, each with its own range of capabilities. This most notably included an optional electronically-locking limited-slip differential.
Yet another technical talking point worthy of discussion is the 2022 Jeep Grand Cherokee's available Quadra-Lift air suspension, which was issued with electronic semi-active damping. This technology complimented the unit's multi-link suspension and alleviated much of the cabin vibration often associated with earlier iterations of the Grand Cherokee.
The 2022 Grand Cherokee's interior options were almost as numerous as any consumer could have ever hoped, proving virtually endless for those willing to empty an additional pocket or two. From massaging front seats to a 360-degree exterior camera system, Jeep offered plenty to check any imaginable box, in terms of driver comfort and convenience.
Aside from this endless array of creature comforts, the 2022 Grand Cherokee also showcased a host of safety-related features and functions. Automated Emergency Braking with Pedestrian Detection, Lane Departure Warning, Lane-Keeping Assist, and Adaptive Cruise Control all come standard for the 2022 model year.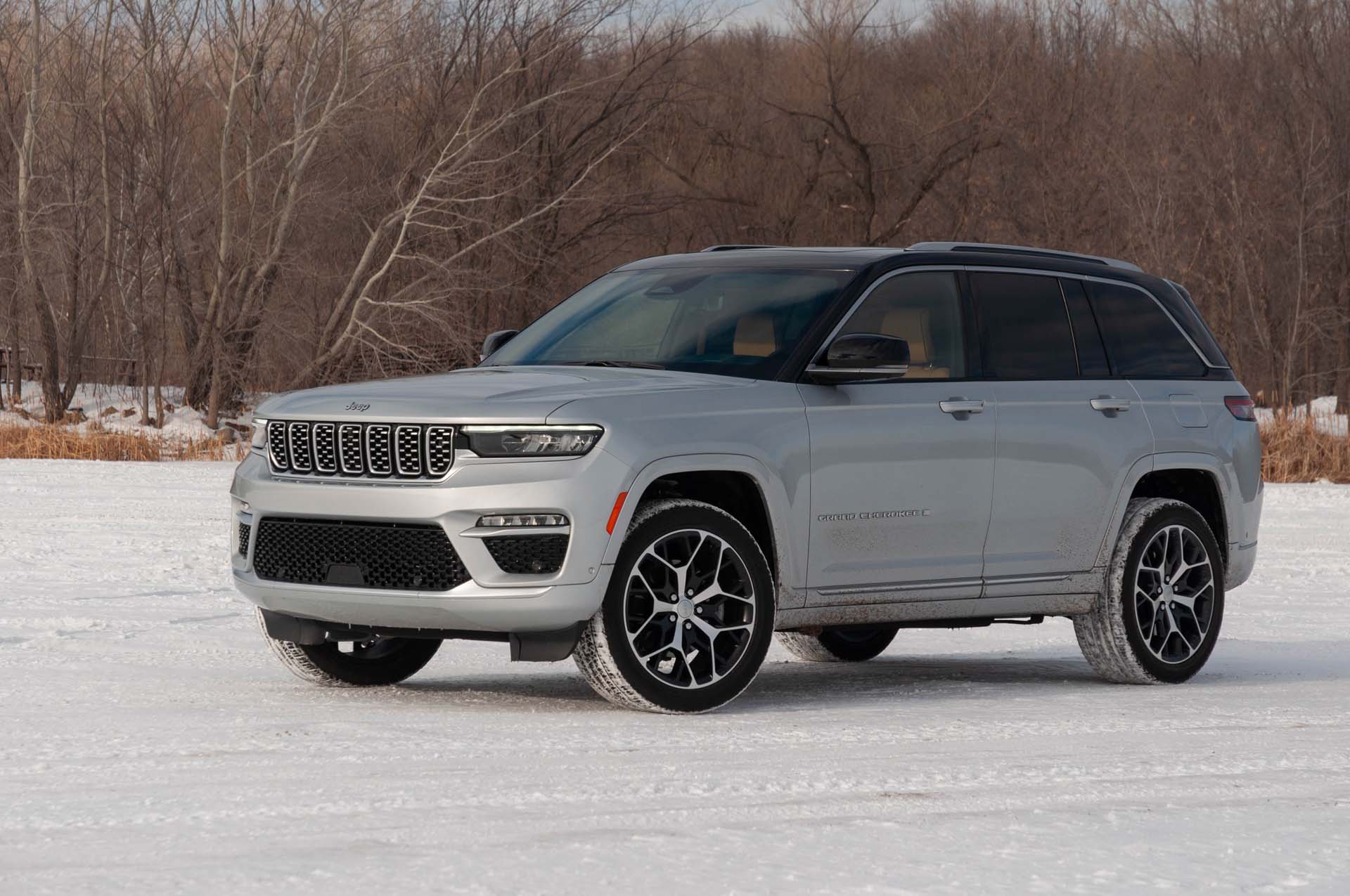 Via Motor Authority
2022 Jeep Grand Cherokee Specifications
Engine

3.6L V6

5.7L V8

Horsepower

293/357 horsepower

Torque

260/390 lb-ft torque

0-60 MPH

7.3 Limited

7.4 Summit Reserve

7.7 Trailhawk

Quarter Mile Time

15.5 Limited

15.6 Summit Reserve

15.8 Trailhawk

Weight

4,238-4,784 Lbs

Price: Starting At

$40,720 Laredo

$45,430 Altitude

$47,040 Limited

$54,630 Trailhawk

$56,635 Overland

$60,695 Summit

$65,175 Summit Reserve

Production Numbers

172,545
Available Exterior Colors
The 2022 Jeep Grand Cherokee was available in Diamond Black, Baltic Gray, Silver Zynith, Velvet Red, Bright White, Baltic Gray w/Black, Silver Zynith w/Black, Velvet Red w/Black, and Bright White w/Black.
Available Interior Colors
The 2022 Jeep Grand Cherokee interior was available in Global Black, Wicker Beige, Steel Gray, Tupelo, and Black.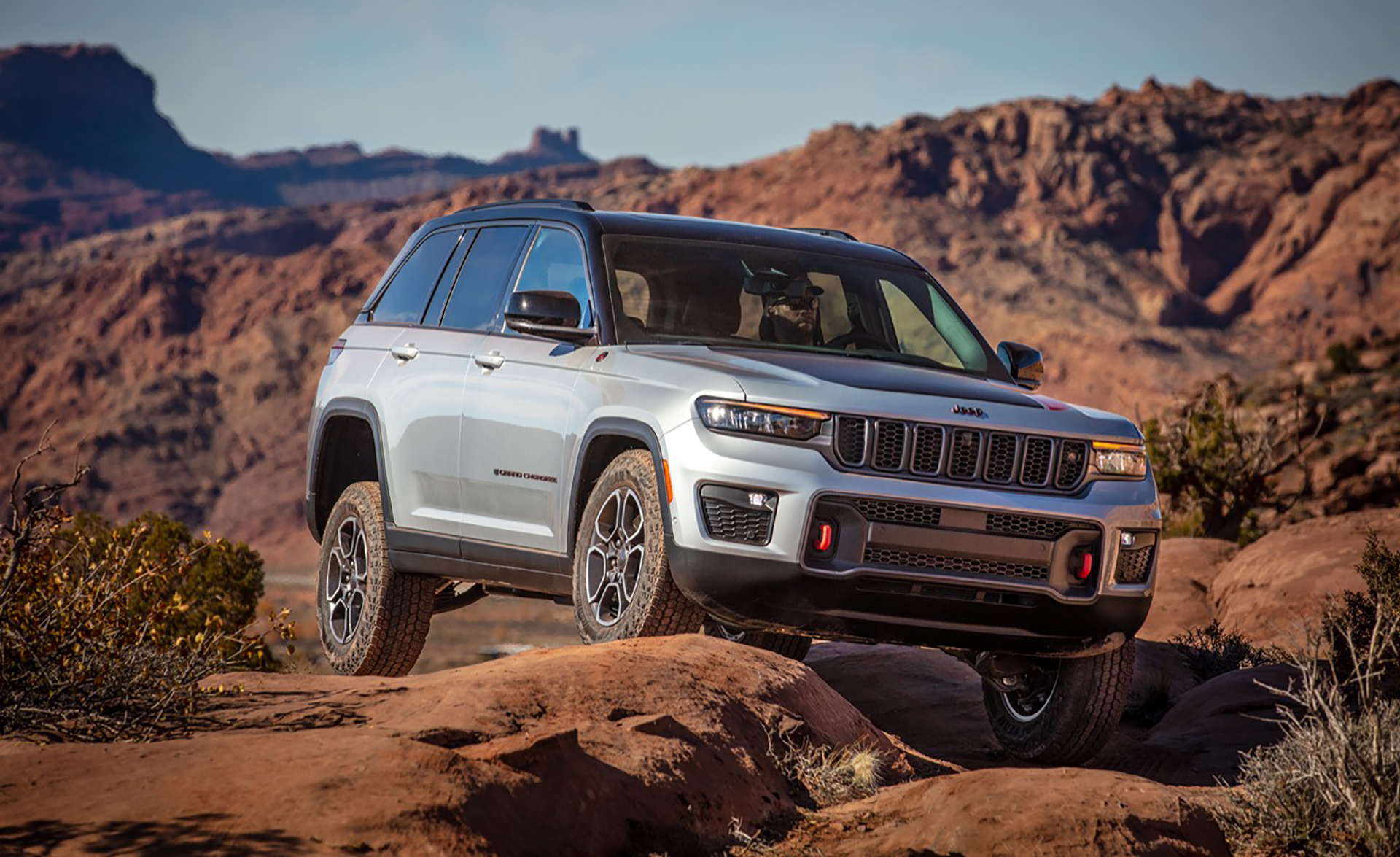 Via Auto Guide
2022 Jeep Grand Cherokee Video
We found a great video about the 2022 Jeep Grand Cherokee.
https://www.youtube.com/watch?v=tdwMR1xJDls