By 2001, even the toughest of critics found themselves praising the Jeep Grand Cherokee, which had established itself as the premier SUV for consumers who valued both form and function. The Grand Cherokee itself had just undergone a significant revision prior to the 1999 model year and was now more capable and spacious than ever before.
The Grand Cherokee entered the 21st century in style, riding record sales numbers, which came courtesy of an unparalleled wave of consumer interest. The SUV market itself was shifting away from its utilitarian roots. It appeared that consumer tastes were changing, placing increased value upon a luxurious driving experience. This, of course, was an area in which the Grand Cherokee specialized.
Over the next couple of years, Chrysler continued to further refine the Grand Cherokee, making a series of fine adjustments aimed at increasing the wagon's consumer appeal. This is a trend that would ultimately carry over into the 2001 model year.
Unparalleled Refinement
Much of the Grand Cherokee's appeal has always lied in the wagon's true value to its consumer base. The Grand Cherokee serves as a more refined option for those who wish to "go" and "do" without compromise. From avid off-roaders to those who grew up riding in their parents' Wagoneer, the Jeep Grand Cherokee fills a void in a way that other SUVs of the era could not.
Equal parts form and function, the Grand Cherokee allowed consumers to explore the path less traveled, without sacrificing anything in the way of comfort or amenities. Perhaps most importantly, is the fact that such a vehicle was offered at a price point that was within reason for most blue-collar American families.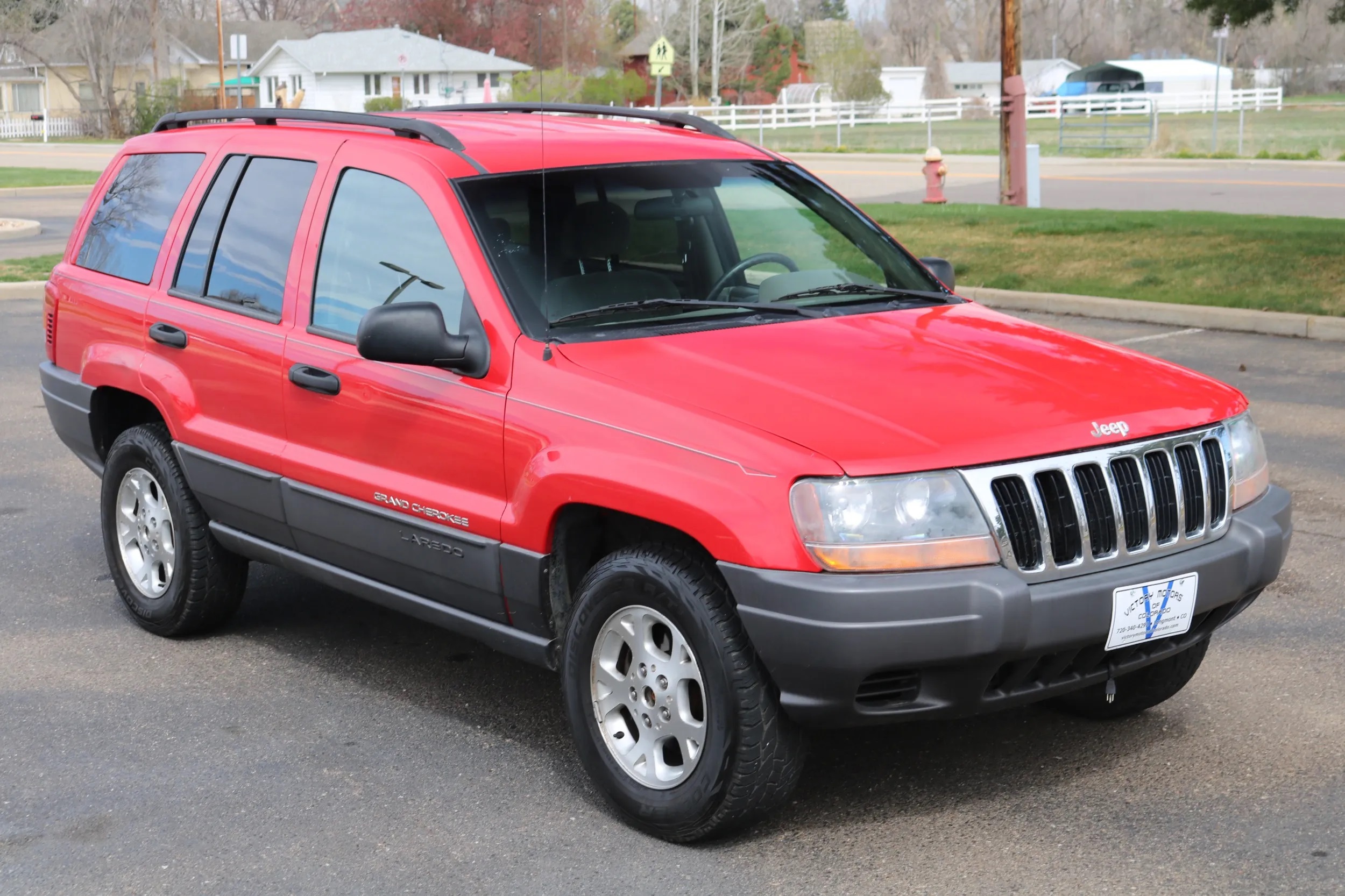 Luxurious, Yet Capable
The 2001 Jeep Grand Cherokee was offered with two available powerplants, the first of which was the 4.7-liter V8, which produced 230 horsepower. This powerplant could now be paired to an optional five-speed automatic transmission, though Chrysler's traditional four-speed automatic still came standard.
Retaining its duty as the Grand Cherokee's base engine, was the 4.0-liter inline-six. This storied six-cylinder was fresh off the heels of a generational update, at which point it received a new intake manifold, among other minor tweaks. The inline-six, which now produced 190 horsepower, came standard with a four-speed automatic transmission.
For the 2001 model year, the Grand Cherokee was available in both 2WD and 4WD, no matter a consumer's choice of engine. One could also choose between Selec-Trac and Quadra-Trac 4WD systems. Selec-Trac was designed to be used full-time and could be operated in 4WD, even on standard surfaces. On the other hand, Quadra-Trac remains permanently engaged and automatically distributes power to each wheel-end location as needed.
The Grand Cherokee's suspension had also been upgraded two years prior, upon the WJ's release. This upgrade included the addition of a three-link rear suspension, tubular front/rear control arms, and modified coil springs. These upgrades served to enhance the Grand Cherokee's cornering stability.
New for the 2001 model year was the addition of a Jeep 60th Anniversary package, which was based on the vehicle's pre-existing Limited-trim. Also available was a "New England" package, which included 17" tires and Silverblade aluminum-alloy wheels. Additional changes for the 2001 model year included a new option for Royale leather-trimmed upholstery, as well as an increase in available aluminum-alloy wheel options across all trim levels.
A Pattern Of Success
If sales figures are any indicator, one could surmise that the Jeep Grand Cherokee was still in high demand during the 2001 model year. A total of 223,612 Grand Cherokees were sold in 2001, marking a continued pattern of success. This is a pattern that would continue for some time, continually elevating the Grand Cherokee toward its now iconic status.
2001 Jeep Grand Cherokee Specifications
Engine
4.0L Inline 6

4.7L V8

Horsepower
190/230 horsepower
Torque
230/295 lb-ft torque
0-60 MPH
9.1 sec
Quarter Mile Time
16.0 sec
Weight
3,880 Lbs
Price
$27,300/$29,270 Laredo/4WD

$32,665/$35,095 Limited/4WD

Production Numbers
223,612
Available Exterior Colors
The 2001 Jeep Grand Cherokee was available in Black, Champagne, Shale Green, Sienna Tinted, Silverstone, Flame Red, Patriot Blue, Steel Blue, Stone White, Inferno Red, and Woodland Brown.
Available Interior Colors
The 2001 Jeep Grand Cherokee interior was available in Agate, Sandstone, and Taupe.
2001 Jeep Grand Cherokee Video
We found a great video about the 2001 Jeep Grand Cherokee.