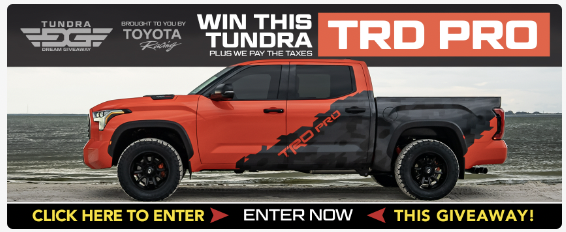 The Jeep Grand Cherokee has long-since served as one of the most practical sport utility vehicles on the market. Equal parts luxurious and utilitarian, the Jeep Grand Cherokee offers consumers a "best of both worlds" approach to transporting the kids or retrieving groceries. This range of versatility has propelled the Grand Cherokee to a level of popularity that few could have imagined, upon the luxury wagon's 1992 release.
By 2002, the decade's old Grand Cherokee was well into its second generation of production. In this format, the Grand Cherokee carried the "WJ" designation, and was substantially larger than it had been during its first iteration. Those at the helm of Chrysler's design team spent the earliest years of the new millennium fine tuning the company's "all-new" Grand Cherokee, with the 2002 model year being no exception.
Redefining Sport Utility
Though the sport utility market had been dominated by the Ford Explorer, almost since its inception, the Jeep Grand Cherokee filled a void that was much larger than one could have imagined. Initially, most imagined the SUV to be rugged in nature, proving far more capable than it was luxurious. However, the Grand Cherokee was designed to satisfy the needs of those seeking a little something extra from their sport utility vehicle.
The second-generation Grand Cherokee further exemplified this point, by refining a number of the line's finest characteristics. Some of the most notable of these upgrades included the addition of new audio equipment, interior accents, and dash/cluster layouts across all trim levels. Each of the Grand Cherokee's two available powerplants was also revised to increase both performance and reliability.
In Search Of Perfection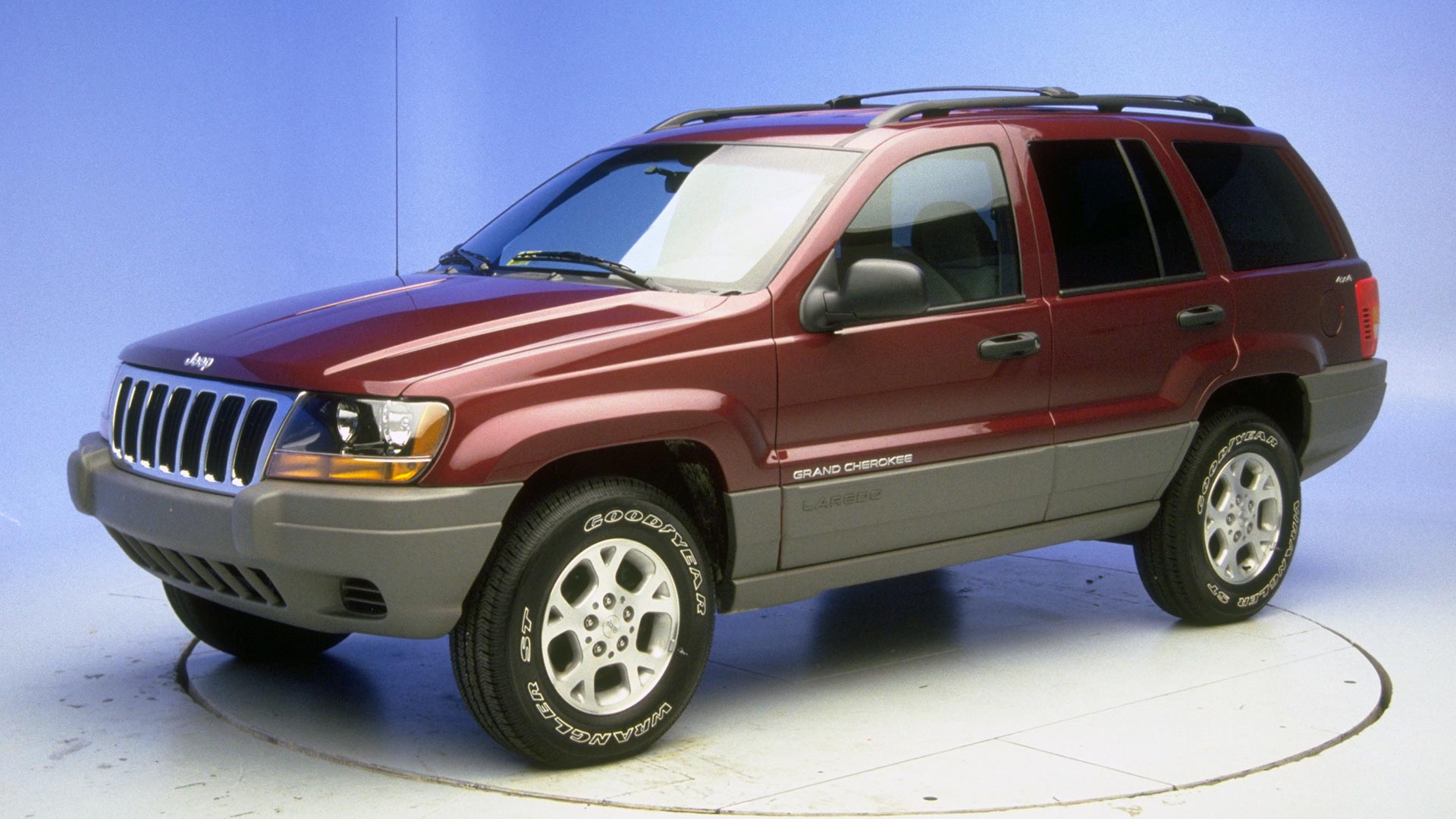 The 2002 Jeep Grand Cherokee was offered with a consumer's choice of two available powerplants. The first of these two options was the Grand Cherokee's base engine, the 4.0-liter inline-six. This robust six-cylinder was the recipient of several revisions during the 1999 model year, which included the addition of a newly redesigned intake manifold. All considered, the 4.0-liter inline-six produced 195 horsepower.
Consumers could also spring for an optional 4.7-liter V8, which produced 235 horsepower, and 295 lb.-ft of torque. This engine came mated to a four-speed automatic transmission, though the 4.7-liter V8 could also be paired to a new five-speed automatic, which first debuted on the Grand Cherokee's options sheet in 2001.
The 2002 Grand Cherokee could be optioned in both 2WD and 4WD configurations, no matter one's engine of choice. Both Selec-Trac and Quadra-Trac 4WD systems were also offered. The former of these two systems allowed for full-time use, even on hard surfaces, while the latter (Quadra-Trac) provided continuous engagement, and was capable of directing power to each wheel-end location as needed.
Those at Chrysler had also placed a significant amount of time and effort into improving the Grand Cherokee's ride quality and handling characteristics. In a bid to satisfy these concerns, the WJ Grand Cherokee was equipped with a three-link rear suspension, tubular front/rear control arms, and modified coil springs.
In reality, little about the Grand Cherokee changed between the 2001 and 2002 model years. However, the latter of these two years did see the introduction of optional side-impact airbags. Additionally, a special-edition Overland package also debuted. All Overland Grand Cherokee's came equipped with a 265 horsepower variant of the 4.7-liter V8. This package also included real wood trim and redesigned leather seats.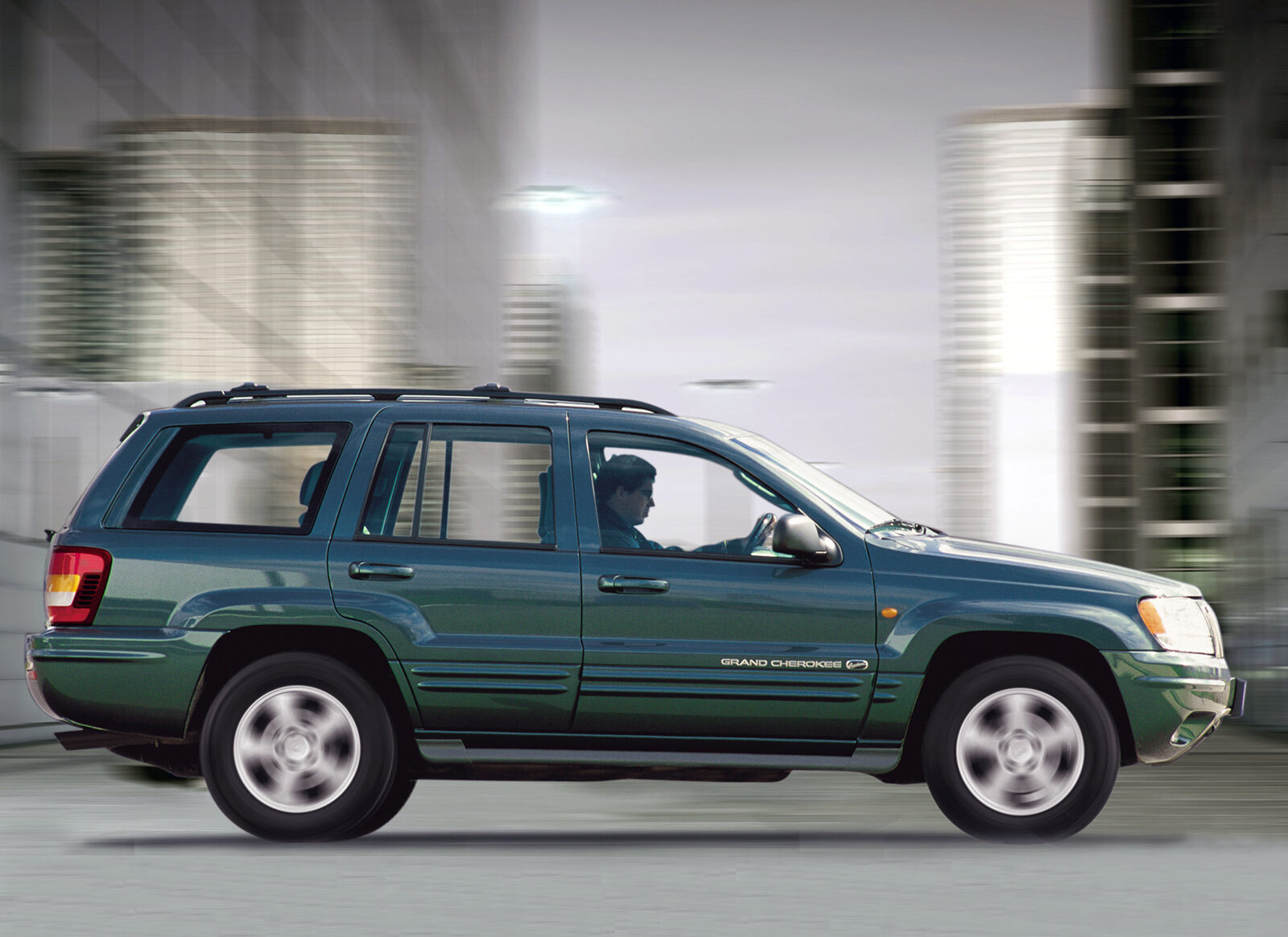 A Fan Favorite
The 2002 Jeep Grand Cherokee proved every bit as popular with consumers as any prior offering of the like. With a total of 224,233 units sold during the 2002 model year, Jeep's newest sport utility vehicle continued to ride a wave of success like nothing before. This popularity would ultimately continue well into the decade, further cementing the Grand Cherokee's already stellar legacy.
2002 Jeep Grand Cherokee Specifications
Engine
4.0L Inline 6

4.7L V8

Horsepower
195/235 horsepower

High Output V8 265 horsepower

Torque
230/295/313 lb-ft torque
0-60 MPH
7.8 sec
Quarter Mile Time
14.2 sec
Weight
3,975 Lbs
Price
$25,865/$27,835 Laredo/4WD

$25,790/427,760 Sport/4WD

$30,710/$33,140 Limited/4WD

$37,270 Overland 4WD

Production Numbers
224,233
Available Exterior Colors
The 2002 Jeep Grand Cherokee was available in Black, Bright Silver, Brilliant Black, Dark Garnet Red, Graphite Metallic, Inferno Red, Light Pewter, Onyx Green, Patriot Blue, Silverstone, Steel Blue, Stone White, and Woodland Brown.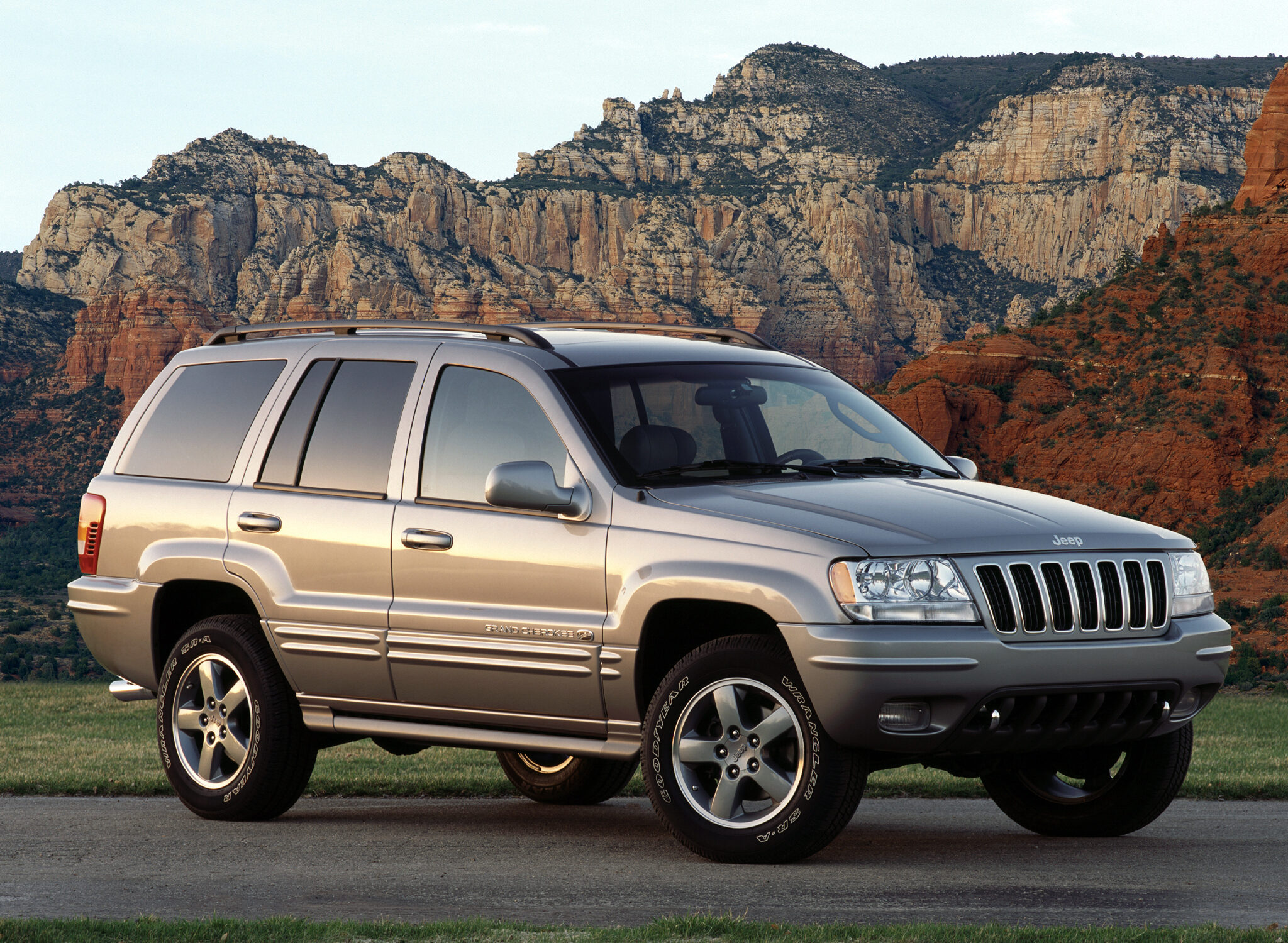 Available Interior Colors
The 2002 Jeep Grand Cherokee interior was available in Dark Slate, Sandstone, and Taupe.
2002 Jeep Grand Cherokee Video
We found a great video about the 2002 Jeep Grand Cherokee.