By 2007, the Jeep Grand Cherokee had entered its junior year of third-generation (WK) production, much to the delight of a highly loyal fan base. However, this also served as a period of change for the Jeep brand itself. At the time, Jeep's majority owner, Daimler, was in the process of selling the Chrysler brand as a whole to Cerberus Capital Management. This is a deal that would ultimately fall flat, at the hands of the looming financial crisis to come.
Nonetheless, production of all Jeep models, including the Grand Cherokee, continued uninterrupted. In fact, Chrysler, under its new ownership, would go on to sell a total of 120,937 Grand Cherokees during the 2007 model year. For the time being, it appeared as if the Grand Cherokee was holding its own, on the eve of a severe downturn within the US auto market.
The 2007 Grand Cherokee: Polishing the Edges
For those at Chrysler, the 2007 model year served as an opportunity to polish any of the WK Grand Cherokee's rough edges. Minor tweaks were made to the Grand Cherokee's options list, including a number of available interior upgrades. Additional improvements were also made to the base-level Laredo's trim, while a handful of previously optional equipment was made standard across all models.
Consumers were also presented with a wide range of available packages and powertrain options during the 2007 model year. One could select from their choice of five individual engines, as well as a host of available trims, which spanned the gamut from quite basic, to extremely luxurious in nature.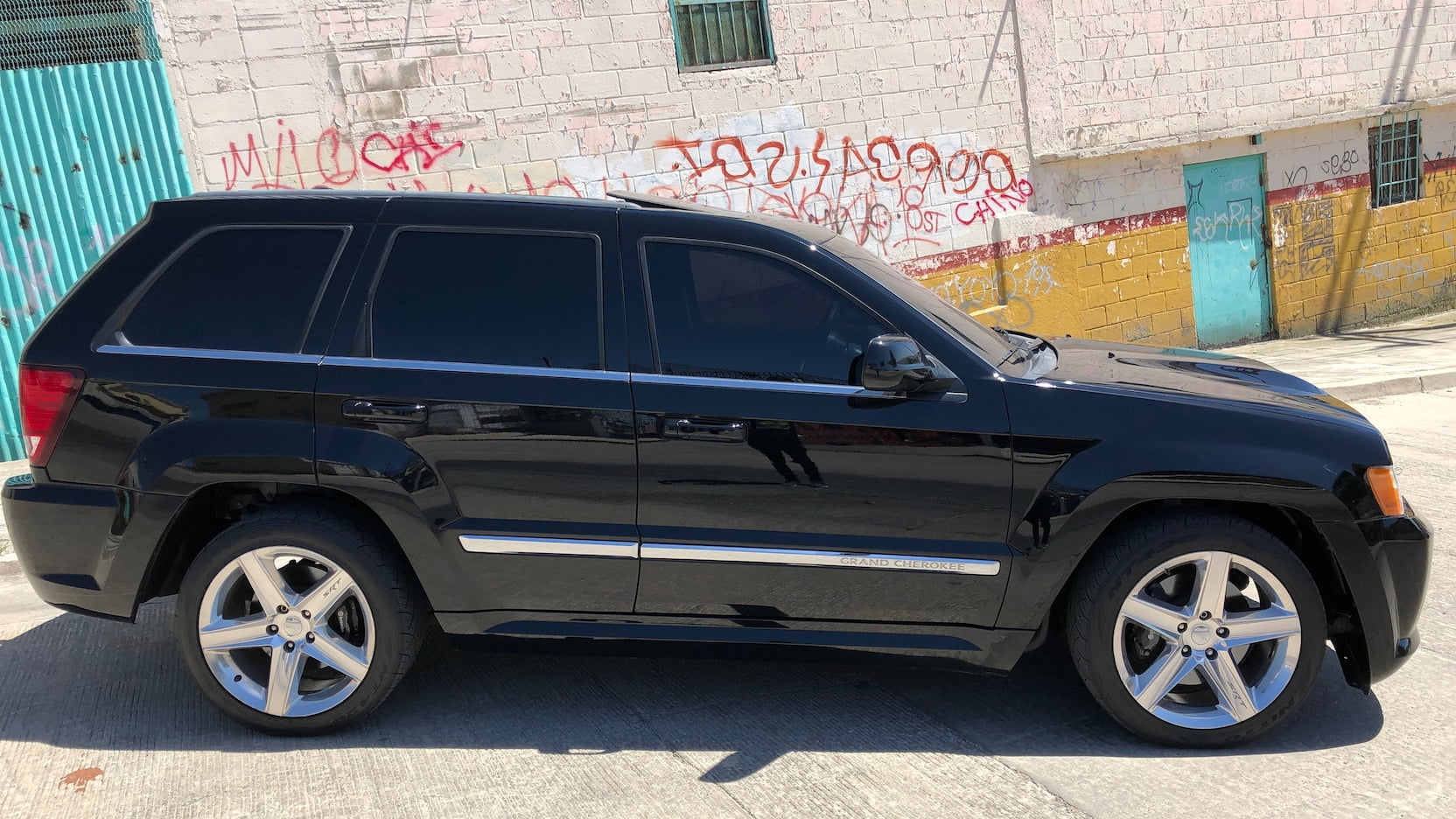 A Grand Cherokee for the Masses
During the 2007 model year, Chrysler went to great lengths in an attempt to ensure that the Grand Cherokee met the needs of every consumer. Doing so involved offering a total of five different engines for selection at time of purchase. The first of which was a 215 horsepower 3.7 liter V6, which served as a direct replacement for the long-standing 4.0 liter inline-six before it.
Two "standard" V8 engines were also available. The first of these two optional powerplants was a 4.7 liter V8, which now produced a total of 305 horsepower, following modest upgrade. The latter of these two V8s was a 5.7 liter 325 horsepower V8, capable of producing 325 horsepower, as well as 369 lb-ft of torque.
Also returning for a second year was Chrysler's specialty 6.1 liter Hemi V8, which produced 420 horsepower and 420 lb-ft of torque. This engine came as the defining feature of the Grand Cherokee SRT8 package, which made its debut a year earlier in 2006.
Additionally, a new V6 3.0 liter common-rail diesel engine was also offered, in a bid to enhance the Grand Cherokee's fuel efficiency. This new powerplant provided consumers with an EPA-estimated 17/22 MPG (4WD).
The 2007 Grand Cherokee also featured a number of mechanical refinements, such as rack and pinion power steering, independent front suspension, and three available 4WD systems (Quadra-Trac I, Quadra-Trac II, and Quadra-Drive II). Additionally, the 2007 model year saw the ParkView reverse camera, side curtain airbags (with roll-over detection), and active turn signals become standard equipment.
The 2007 Grand Cherokee: A Fan Favorite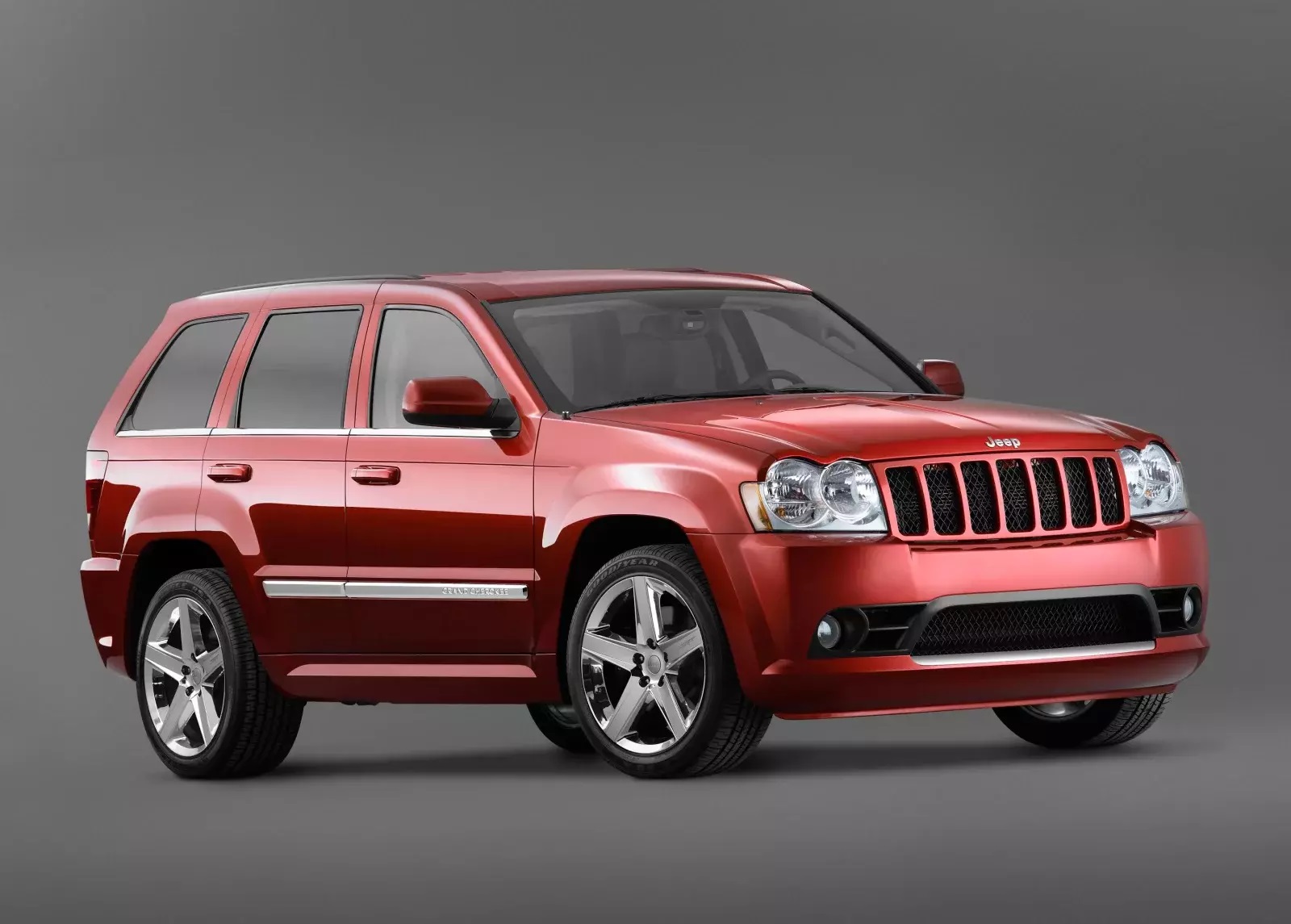 Though the third-generation Grand Cherokee initially received its fair-share criticism, the source of these complaints had been largely remedied by the end of the 2007 model year. Many of the same critics who regarded the Grand Cherokee as "cheap" in appearance, were now more than impressed with the WK's styling.
Likewise, the bulk of Jeep purists had finally begun to accept the Daimler-inspired WK. By most all accounts, the WK Jeep Grand Cherokee had finally hit its stride.
2007 Jeep Grand Cherokee Specifications
Engine
3.7L V6

4.7L V8

5.7L V8

6.1L V8

3.0L V6

Horsepower
215/305/325/420/215 horsepower
Torque
235/305/369/420/376 lb-ft torque
0-60 MPH
4.6 sec SRT8
Quarter Mile Time
13.2 sec SRT8
Weight
4,194-4,697 Lbs
Price
$28,115/$30,085 Laredo/4WD

$35,180/$37,770 Limited/4WD

$39,705/$43,140 Overland/4WD

$40,230 SRT-8 4WD

Production Numbers
120,937
Available Exterior Colors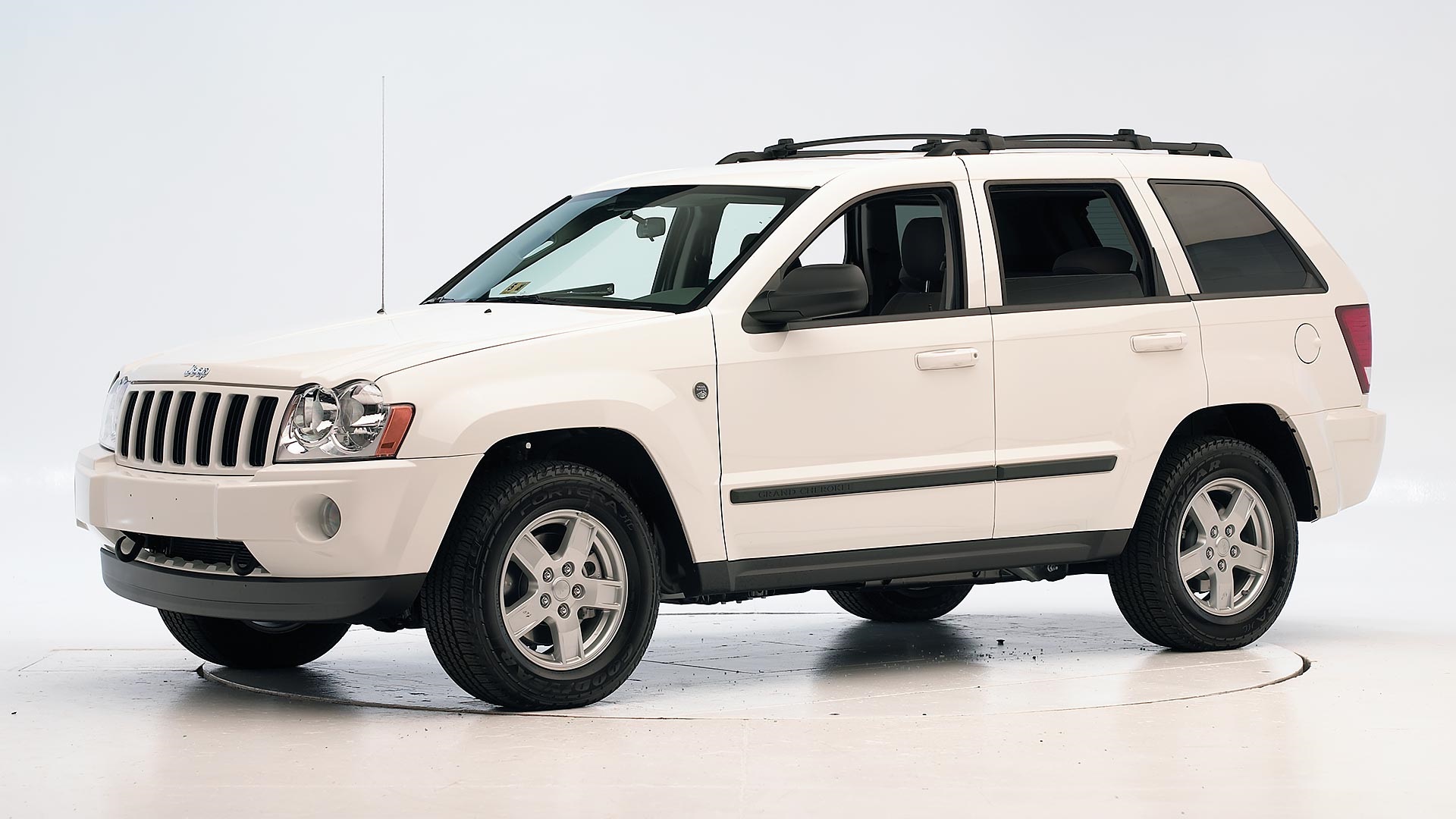 The 2007 Jeep Grand Cherokee was available in Light Graystone Pearl, Black, Red Rock Crystal, Jeep Green Metallic, Jasper Blue, Stone White, Mineral Gray, and Bright Silver.
Available Interior Colors
The 2007 Jeep Grand Cherokee interior was available in Quartz, Khaki, and Gray.
2007 Jeep Grand Cherokee Video
We found a great video about the 2007 Jeep Grand Cherokee. Check it out: